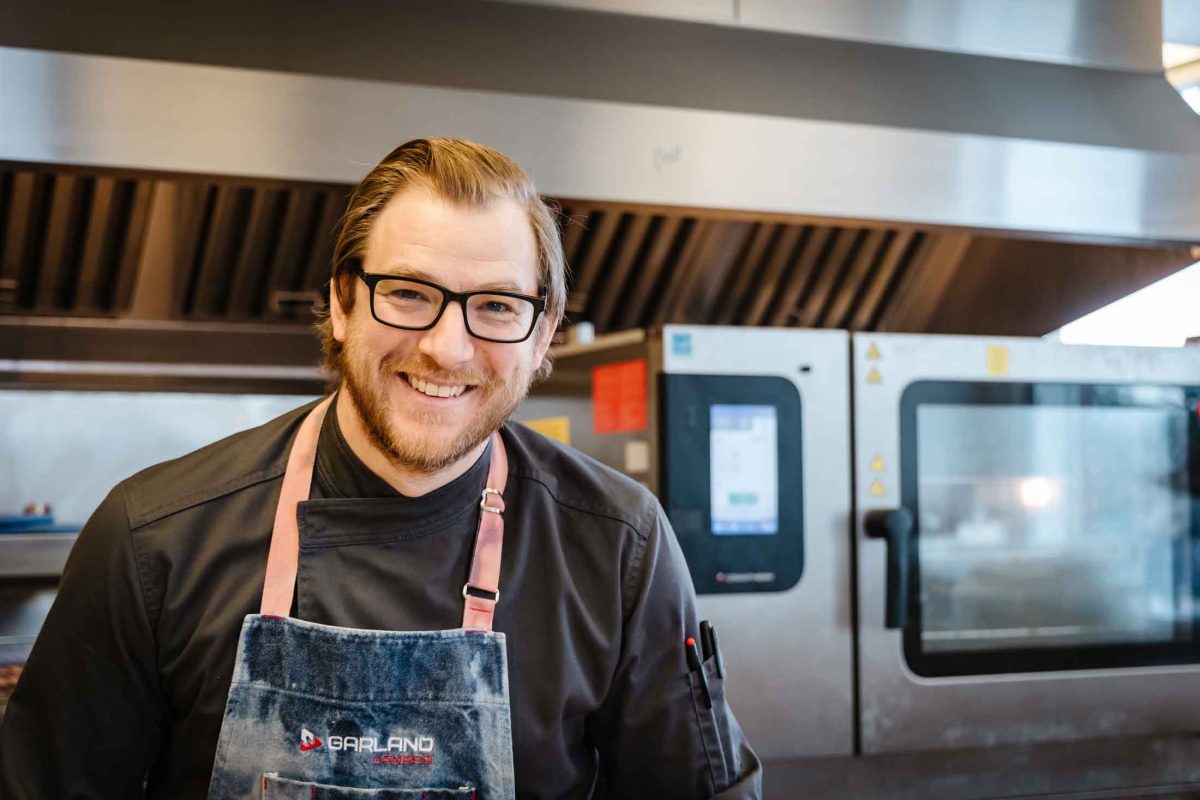 5 Shareable Meals to Enjoy with Others
One of the most wonderful things about food is how it brings people together. Sharing meals is an opportunity for meaningful conversations, laughter (and maybe tears), and even prayer. Mealtimes are a chance to slow down and show love and hospitality, just like 1 Peter 4:8-10 reminds us:
Above all, love each other deeply because love covers a multitude of sins. Offer hospitality to one another without grumbling. Each of you should use whatever gift you have received to serve others, as faithful stewards of God's grace in its various forms.
If you're on the lookout to make a new dish or explore new ways to show hospitality through food, read on for some yummy recipes crafted by Sterling Hunter!
Jump to:
Instant Pot Chicken Taco Bowls with Quick Queso
A perfect meal for prepping the night before, quick execution after work, and a fun "center table" dish so all your guests can prepare a plate the way they want! Cook the bowl as directed, and place it in the center of the table so all guests can assemble their plates as they wish. Make bowls garnished how you want or tacos, salads, or loaded nachos!
The Bowl Ingredients
1 pound ground turkey or chicken
½ tsp onion powder
1 tsp garlic powder
1 pkg taco seasoning (or make your own!)
Juice from 2 limes
1 can (15oz) can black beans, drained and rinsed
1 ½ C canned corn kernels
2 cups salsa
1 jalapeno chopped (optional depending on heat preferences)
1 can (4 oz) green chiles, drained
1 ½ cups long grain white rice, very well rinsed
1 ¾ cups chicken stock
Queso Ingredients
2 cups Velveeta cheese
¼ cup hot sauce (try Cholula or Tapatio if you haven't yet!)
1 cup salsa

 
Toppings 
Shredded cheddar cheese
Chopped cilantro
"Shredduce" (finely sliced lettuce)
"Shrabbage" (finely sliced cabbage)
Salsa, sour cream, hot sauce
Lime wedges
Tortilla chips

 

Corn or flour tortillas
How to Make the Chicken
Turn on the Instant Pot to "saute" and brown the ground chicken, then add all seasonings and turn off the machine while stirring the chicken, seasonings, and lime juice.
Layer on the black beans, corn, salsa, chiles, jalapeno, and lastly, rice.
Pour the broth evenly over all the layers without stirring. Simply take a long knife or spoon to poke holes in the mixture to allow the broth to sink all the way to the bottom (in 4-5 different places)
Place in fridge overnight then pull out and finish cooking whenever you want.
To finish cooking, set your Instant Pot to "manual pressure cook" mode and use the +/- buttons to select 8 minutes. After cooking, use a quick release, and you're ready to go!
How to Make the Queso
Simply place all ingredients in the microwave and microwave in 30-second intervals stirring well in between, or put on the stove, stirring well on medium heat; don't let it boil.
Slowcooker Smoked Chicken Bacon Caesar
Salad
A bit of a different take on the chicken Caesar, this meal features pulled chicken over top of crisp romaine lettuce with a warm fresh-made Caesar dressing made from the drippings of the slow cooker. Enjoy!
Ingredients
2 bone-in chicken breasts, 2 bone-in chicken legs (a whole chicken will do, but it should be cut into its constituent parts, so if you don't want to do that just buy it pre-cut for you)
1 pound of bacon

 

5 garlic cloves
4 anchovy fillets
¾ cup olive oil
2 egg yolks
Juice and zest from 2 lemons (juice kept separately from zest)
Romaine lettuce
Croutons and/or garlic bread of your choice
Parmigiano-reggiano, 1 small wedge
Course salt and pepper to taste
How to Make It
Rub the chicken with equal parts course salt and pepper. Lay down half the bacon on the bottom of the slow cooker, then the seasoned chicken, then the rest of the bacon, such that the chicken is enveloped in the bacon
Pour the oil, half the lemon juice, and the garlic and anchovy fillets over the bacon and chicken and set the slow cooker to low, cook for at least 4-6 hours

 

Cooking meat mostly in fat like this is called "confit", and it's how rillet is made. What you should be left with is cooked meat, juices from the meat, and really flavorful fat.

The meat (chicken and bacon) you are going to pull from the liquids and remove the skin and bones and shred, set aside.
The liquids you want to pour into a glass measuring cup and let it sit for 3-4 minutes so you can see the fat separate to the top. Using a spoon or ladle, remove the fat, and use the juice left over to moisten the chicken shreds.
Once you have the fat isolated you can make your "warm Caesar dressing"

Scoop out the garlic and anchovy fillets they might be way too soft to even see them let alone handle them) and place in a blender with the 2 egg yolks, remaining lemon juice, and zest. Put a pinch of salt and a few "turns" from a pepper mill in as well.

Turning the blender on a low speed start to blend the egg mixture, once it starts to become frothy start to slowly pour in your reserved fat. There needs to be between 1-1 ½ cups of fat, if you have more, discard the rest. If you have less, just add olive oil to reach 1 ¼ cups.
The more fat you add the faster you should run the blender. You'll also notice also the more fat you add, the thicker the sauce will become.

Assemble salads by laying down freshly washed and chopped romaine, sprinkle with shredded meat, then drizzle with sauce, and top with croutons, cheese, and freshly squeezed lemon or whatever else you like to eat with your salads!
Slow-cooked, Reversed Seared Brisket on Focaccia
Place this classic beef cut in the oven before work, brown it when you get home, after making a short pitstop at a bakery for some fresh focaccia, and you've got yourself some shareable sandwiches and a meal to impress the girlfriends, the boys from work, or the kids' friends back from school you weren't counting on.
Ingredients
Beef brisket: get one as big as the budget can afford, leftovers can always be frozen for beef on a bun later. A short note on brisket; a brisket is divided between 2 parts, the "flat" and the "point" the point has the most marbling and can be the most tender, it is definitely the pro brisket smokers choice and where the "completion winning cuts" come from, but if you're not used to fat then stay away from it. The flat has a layer of fat just on the top and can be cut off easily, but also therefore can get a little drier as it is very lean under that fat cap. So choose what you prefer. Ideally, the whole brisket should be cooked at the same time, but if dropping $120 on beef is too much then make your choice!
Focaccia bread (sliced horizontally, buttered then fried)
Horseradish

 

Whole grain Dijon mustard
How to Make It
The night before, LIBERALLY rub the outside of the brisket in course salt and pepper or Montreal steak spice or some other blend you like to use for beef.
The morning of, preheat your oven to 190° F and wrap the brisket in plastic wrap, as tightly and securely as possible. You really want the roast as tightly wrapped as possible, think air-tight even. Note: products like a cling wrap or wrap with adhesives won't work, you need plain old saran wrap. Then wrap the brisket in tin foil (again, really tightly and all the way around so no plastic is showing.) Then set this whole package in a roasting pan with about 2 inches of water in it.

You might feel suspicious about the plastic wrap, and that's okay! Either omit the plastic and just do a double wrap of foil or do your research until you're comfortable with the wrap in the oven. (But a note from a chef to the home cook, it's fine, "we" all do it and it won't melt into the beef or anything, but do what you feel comfortable with.)

When you get home, remove the pan from the oven, unwrap the beef and let the juices drip into the pan, you'll want those for later.
Preheat the oven to broil-high or 500° F convection (you want it HOT!).
Remove the beef from the roasting pan and set it on a pan that can go in the oven, and pour the juices into a saucepan for you to season and turn into "jus", add salt or red wine or soy sauce or beef bouillon or whatever you normally use to make a beef jus.
Broil the brisket in the oven for at least 4-6 minutes until it is dark brown and sizzling. Remove, let it rest for 5 minutes, and slice.
Served with a cup of dipping jus and all other accoutrements atop your grilled focaccia.
Vegan Sweet Potato & Carrot Veloute with Fresh Rolls
Mix up your dough in the morning, throw the soup in the crockpot and know that within an hour of walking in the door when you get home, you can have home-baked dinner rolls and artisan soup to serve your company.
Soup Ingredients
2 pounds carrots, peeled, large chop
2 pounds sweet potato, peeled, large chop
1 small "knob" ginger, about the size of a small grape tomato
½ tsp cumin seed
3 tbsp coarse salt
2 cans of coconut milk
1 can's worth of water
½ cup maple syrup or dark brown sugar
Rolls
8 grams yeast
650 grams flour
65 grams sugar
10 grams salt
50 grams vegetable oil or room-temp butter
400 ml water or buttermilk
For the Soup
Throw it all in the slow cooker on low and walk away for 6-8 hours.
Put it into a blender and puree it with water if needed to thin it out.
Season with salt.

 
For the Rolls
Place all ingredients in a bowl or bowl of a stand mixer and continue to work by hand or a dough hook until the dough comes together as one solid lump, then kneed for 4-5 minutes until the dough is smooth and elastic.
Put the lump of dough in a greased bowl and cover it with saran wrap for later.
Whether you leave it on the counter to rise or put it in the fridge to deal with later, it should be almost doubled and puffy when you take it to make rolls.
Divide the dough into 12 equal pieces and roll into balls, put into a greased baking pan and leave somewhere warm and covered. Meanwhile, preheat the oven to 400º F.

 

Hint: leave the dough on a warm floor vent covered by a box, it works as a DIY proofer!
Once rolls are doubled in size, bake until deep golden all around, about 15-18 minutes.
Lemon Salt Sheet Pan Chicken
This is a beautiful-looking centrepiece for any table; take it from the oven to the table, with nothing else, and let whoever gathers enjoy the "one pan wonder" of this dish…just make sure you have a pan big enough!
Ingredients
1 large chicken, spatchcocked

 

3 large carrots cut into toonie-sized rounds, about ¾ inch thick
4 large shallots, cut in ¼'s

 

5 cloves garlic, halved1 garlic clove crushed
4 large white potatoes, sliced as thick as the carrots,

 

2 sprigs of fresh rosemary
4 sprigs of fresh thyme
2 lemons, juiced and zested, kept separate
½ cup chicken stock
coarse salt
smoked paprika
How to Make It
Put lemon zest in a bowl with 5 tbsp coarse salt, 1 garlic crushed garlic clove, and 15-20 turns on a pepper mill set to course and mix very well with the back of a spoon until slightly pasty.
This is what is called a "dry brine", take the spatchcocked chicken and place it on a cookie sheet, then proceed to massage the salt into all the nooks and crannies of the chicken all around and all over evenly, wrap the whole pan in plastic wrap and leave in the fridge for 24 hours.
Preheat oven to 410ºF and prepare the sheet pan.

Evenly disperse all the vegetables over the pan and drizzle with olive oil and some salt and pepper.
Drop a few chunks of cold butter all across the pan.
Take the chicken and shake off any excess salt, then use kitchen shears or a sharp knife to split the chicken in half up the middle of the breastbone.
Place the two halves evenly on the tray, on top of the vegetables, with the fresh herbs underneath, and sprinkle chicken with smoked paprika before cooking.

 

Roast the whole tray for approximately 45-50 minutes, or until a thermometer reads 160ºF when inserted in the thickest part of the breast meat.

NOTE: at around the 30-minute mark, remove the pan from the oven and drizzle the chicken stock all over the pan.
Want to learn more about cooking, make new friends at FAC, and serve others? Why not explore volunteering with Harvest Ministries? Whether prepping meals behind-the-scenes in the kitchen or helping in Cornerstone Cafe, there's a place for you … and training is provided! Contact Gail Hunter to start serving.
---
You may also be interested in …