January 29/30, 2022

Welcome to First Alliance Church! Here are this week's announcements: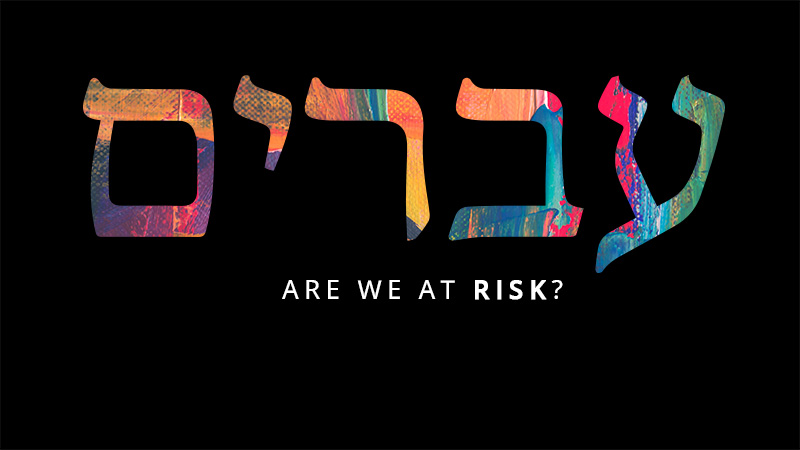 Teaching Series: Hebrews
This Weekend: Are We at Risk?
Scripture: Hebrews 5:11-6:12
It's easy to take Jesus for granted. We're either getting closer to Jesus or further away … How at risk are we for wandering and drifting? Is there hope? Let's explore this together as we also celebrate baptisms!
Note: Masks and physical distancing remain mandatory inside FAC Deerfoot and Southwest campuses.
---
What You Need to Know
Opportunities to Grow
Spiritual growth matters to us at FAC! We want to know Jesus, and grow to become more like Him beyond weekend church services. Here are a few events coming up designed to help us take the next step:
Mark Series: An in-person Bible study on the gospel of Mark at the FAC Southwest Ministry Centre, Tuesday nights starting February 8; no cost. LEARN MORE
Prayer Course: Deepen your prayer life through this 8-week online journey through the Lord's Prayer, Tuesday nights starting February 8; no cost. LEARN MORE
Living Within Your Means: Take practical steps towards honouring God with your finances in 2022. This online course will be offered Monday nights starting March 7. LEARN MORE
Or, explore other classes and courses offered through FAC!
---
A Few Other Things
Winter Short-Term Group: Looking to get connected and grow with others at FAC, but don't want to commit long-term? Join this online group study of Kyle Idleman's book, "One at a Time", Thursdays, 7:00 pm, starting February 10. LEARN MORE
For Kids: DiscoveryLand offers a safe and fun environment for infants-Grade 4 to connect and grow during weekend services … or check out DiscoveryLand Online, where kids can learn about God anytime, anywhere!
Congregational Care: We're here for you. To ask about hospital visitation or to connect with a pastor, please contact Anne Freeman afreeman@faccalgary.com / 403-258-8290. Need COVID-19 assistance?Please let us know.
---
January YTD Giving Update
Fund
Targets
(to Jan. 31, 2022)
Received
YTD
Required
(by Jan. 31, 2022)
General
$2,882,800
$2,672,369
$210,431
Capital / Debt
$456,500
$291,511
$164,989
Missions
$471,600
$408,554
$63,056
Total
$3,810,900
       $3,372,434
$438,466
Thank you for supporting building lives that honour God through First Alliance Church. Did you know donations can be made to FAC through Interac e-Transfer? LEARN MORE. For questions about giving, please contact Karen Wong kwong@faccalgary.com / 403-258-8288.
---
Feature Story: Inspired by Jesus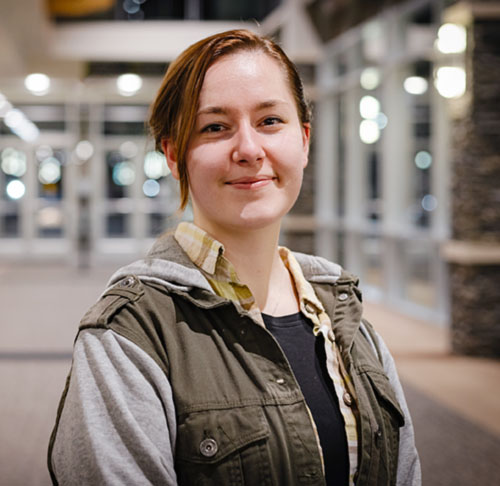 Remember that amazing, "Languishing" video from a few weekends ago? Remember the incredible drawing done for the video?
Well, meet the artist behind it! This is Rachel.
She grew up at FAC, and has been faithfully involved in Young Adults, running lyrics for weekend services in the tech booth, and most recently, sharing her God-given gift for creative art!
Before attending Capernwray in 2019, Rachel had focused her art primarily on what she wanted to make and what she was interested in, without thinking much about how God wanted to use her gifts for His glory.
During her time at Capernwray, Rachel experienced a complete transformation. She began to see how her life was actually not hers at all, and that God had a divine purpose for her gifts and abilities.
"The Christ life, the Christian life … it's not about me. It's about Jesus. He is my life. He should be my identity. You can do anything in your life. You could be a plumber, or working in an office job, or a carpenter … whatever. But when you're doing something that's viewed as "regular" or "not important," it actually IS important, because it's your ministry to God. It's about your attitude towards God, and your attitude towards others based on your relationship with God. The way you do those things should be reflective of Christ's character, and others will see His love shining through, regardless of what you are doing."
Thank you Rachel for sharing your incredible insight and perspective on what it can look like to serve Jesus as an artist!
We love to share how God is showing up in each other's lives. Ready to share your story?