June 25/26, 2022

Welcome to First Alliance Church! Here are this week's announcements:
This Weekend
Teaching Series: "I Believe" (The Apostles' Creed). Wake up, go through the motions of our daily grind, scroll social media, binge-watch our shows, go to sleep, repeat. Ever wonder if this is all there is? Is there more to life?
Service Times & Campus Info
Ask for Prayer
---
Need to Know
Stampede Breakfast
Let's connect over pancakes and live music Stampede-style again! There'll be a Stampede Breakfast at the Deerfoot and Southwest Campus, both with live music featuring the NewLaw Brothers, and bouncy castle for kids. Dust off those cowboy boots, invite your friends, and save the date!
Deerfoot Campus – Saturday, July 9 (9:00-11:00 am)

Southwest Campus – Sunday, July 10 (9:00-11:00 am)
FAC en Español
This coming fall we're launching a Spanish congregation at FAC Deerfoot, in addition to the English weekend gatherings. FAC en Español will be a place where Hispanics in South Calgary can gather to build lives that honour God in their own language as part of FAC; 150 people have already expressed interest, with 50 adults committed to serving as part of this community! Learn more.
---
Year-End Giving
Our fiscal year-end is coming up this Thursday, June 30. Let's prayerfully consider what each of us can contribute towards reaching our goal, fueling the momentum of being debt-free for all that God is calling us to in the year ahead:
Fiscal Year-End Goal
(to June 30, 2022)
Received
(to June 19, 2022 )
Required
(by June 30, 2022)

$700,000

$243,551

$456,449
Have questions? Get in touch with Karen Wong / 403-258-8288, or learn more about giving. Thank you for financially supporting building lives that honour God through FAC!
---
A Few Other Things
Short-Term Summer Group: Connect and grow with others from FAC over a 4-week study on "Mission in Motion", Tuesdays, 7:00 pm starting July 5 at FAC Deerfoot. No cost! Register here.
Eventos de FAC en Español: trae tu propio almuerzo y acompáñanos en un picnic familiar gratuito ESTE domingo a las 12:30 pm en la Escuela Primaria y Secundaria St. Albert the Great. También nos encontraremos el 3 de julio con música del cantautor Santiago Benavides, 11:45 am en FAC Deerfoot (Harvest Rooms CDE). ¡Invita a tus amigos y vecinos! To learn more, contact Pastor Hernando Munoz.
Refugee Support: Interested in hosting a Ukrainian refugee or refugee family who are looking to settle in Calgary? Learn more.
---
Opportunities to Serve
Experience community by serving at FAC:
1. Stampede Breakfast – Deerfoot Campus: Help with food prep and food service as part of the Harvest team on Saturday, July 9!
2. Soccer Instructor: Have experience with soccer coaching, playing, tips and tricks, rules, etc.? Coach at our Soccer Camp for kids, July 18-22 at New Brighton Athletic Park!
3. Soccer Camp Assistant: Help out at FAC's Soccer Camps for kids aged 5-11! July 18-22, Mon.-Thurs. 8:30 am-3:30 pm; Friday 8:30 am-12:00 pm at the New Brighton Athletic Park.
To learn more or to sign up, please contact Cindy Bartlett / 403-258-4355 or explore other ways to get involved.
---
God's Artistry at Work: Update from Kaura-lea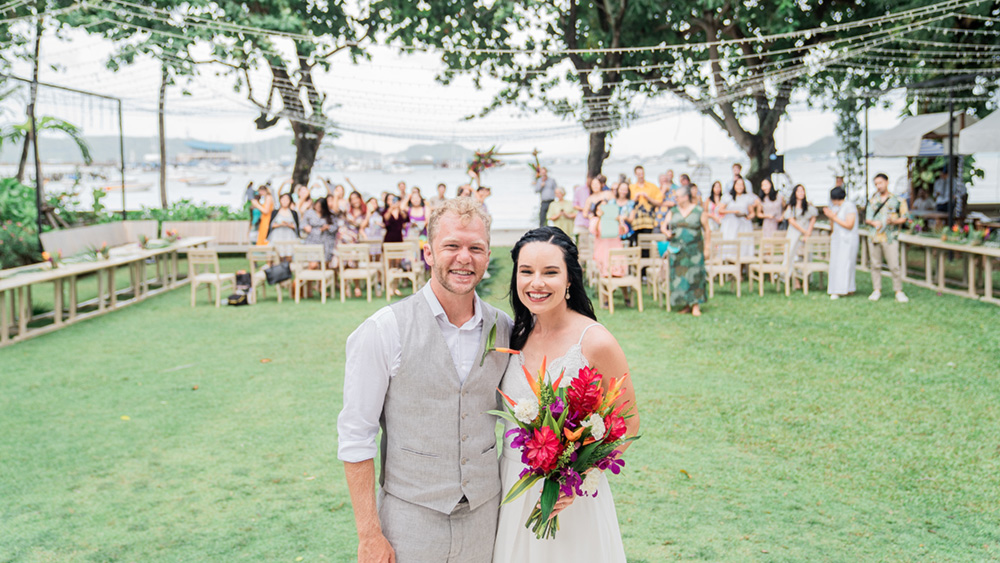 Many analogies try to describe the mysterious ways of God at work. We say He weaves threads into a tapestry, adds colour to a painting, molds clay into pottery, and authors a new page in a book. God is the master artist; our lives are His carefully crafted workmanship. I can't begin to count the number of times I've seen God's artistry on display, but I love having opportunities to try recounting them.
I spent all of my growing-up years attending FAC. God, in His artistry, used that in numerous ways to set me on a path toward global missions. With strokes of splendour, the Lord opened the door for me to serve through The Alliance in Canada in Phuket, Thailand in 2015. His work restoring the lost, oppressed, and exploited there is magnificent. Through For Freedom International, we've been privileged to see Jesus plucking children out of the darkness of sexual abuse and gently bringing them into the warmth of His light ….
Read the rest of Kaura-lea's update on the blog. Interested in learning more about global partnerships through FAC? Check out the Global Impact page!