February 4/5, 2023
Welcome to First Alliance Church. Here are this week's announcements:
¡Bienvenidos! Para traducir el sitio web al español, busque el icono de la bandera canadiense en el menú principal (esquina superior derecha).
What's the first thing you do each day? Instead of being stressed by work emails, anxious from the news, or consumed with social media, what if we reached for our Bibles before we picked up our phones each morning?
Check weekend service times and campus information.
---
Need to Know
A Better Us
Explore ways to "level up" your marriage this year through the Relationship Fitness Centre, and join us for a couples' night out on February 10 at FAC Deerfoot! Expect an evening of laughter, insightful teaching, door prizes and more with Crossroads TV show hosts Ron and Ann Mainse and Dan and Danielle Macaulay. Registration cost is $30 per couple.
---
A Few Things
Opportunities to Grow: As we focus on developing spiritual habits these next few weeks, take some time to explore opportunities to grow together in the areas of Spiritual Growth, Relationships, Finances, and Prayer.
Hospital Visitation: Being admitted into the hospital can come with a number of challenges. You don't have to go through it alone. Here are a few ways you can let FAC know so we can support you or your loved one in practical ways:
Inform the admissions clerk that you attend First Alliance Church

Call 403-723-6390 and let us know which hospital you

or your loved one

has been admitted to

Let us know by

filling out this

I Need Help

form
New! Cancer Support Initiative: Cancer has a huge impact on individuals and their loved ones at every stage of the journey. Our Congregational Care Team is here to offer practical and spiritual support. If you or someone you care about are on this journey, please reach out to us by calling 403-723-6390 or using the I Need Help form.
---
Blog: Is Self-Care in the Bible?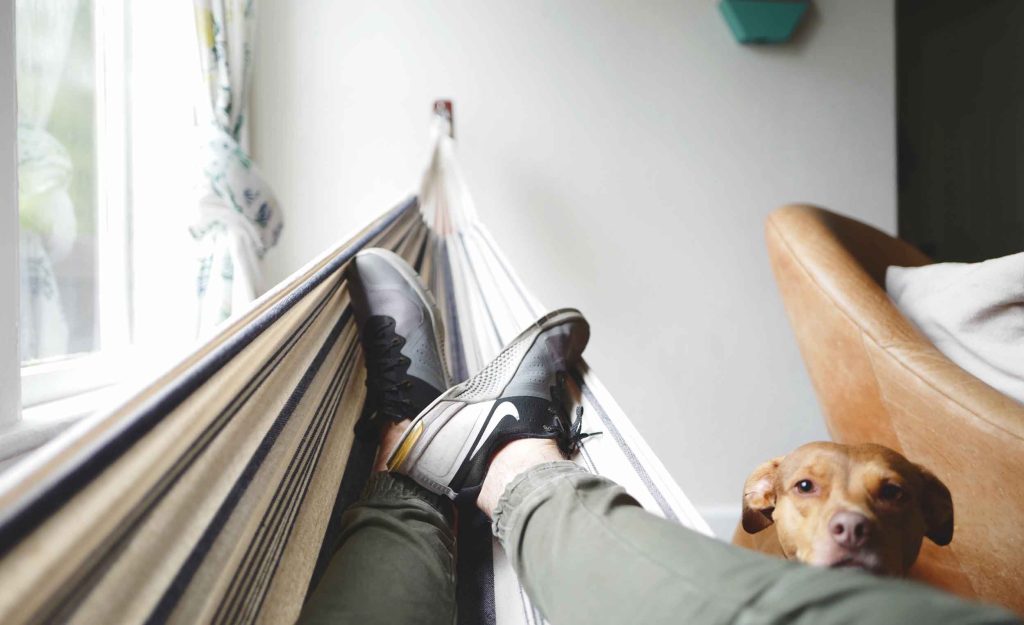 Written by Julie McPhail, Communications Director at FAC
Hot take: self-care isn't biblical.
Wait! Before you leave this page and disown me, just hear me out.
I'm all for making choices that facilitate spiritual, physical, mental, and emotional health. And yes, I love a relaxing bath, getting a massage, going for walks … all those good things! But I started to feel this nudge in my heart a while ago; I began to wonder how biblical the culture of self-care really is. At least, in the way society paints it.
"Self" culture is all around us. We can't escape the "put yourself first" messaging; we're often presented with the idea that we should stop putting others' needs before our own. Can't pour from an empty cup, right? This is where I struggle. We should make time for healthy habits, yes. But where does the line cross between looking after ourselves as image-bearers of Christ, and tipping into a self-centred lifestyle?
---
January Giving Update
When we tithe, we're trusting God with our finances, and saying thank you for all He's given us. Here's where we're at financially as of January 31, 2023:
Fund
Approved YTD Budget
(to Jan 31, 2023)
Received
YTD
Required
(by Jan 31, 2023)
General
$2,860,500
$2,958,651
– $98,151
Missions
$472,000
$452,703
$19,297
Capital
$257,400
$165,281
$92,119
Total
$3,589,900
$3,576,635
$13,265
Thank you for financially supporting building lives that honour God through FAC! For questions about your donations, please contact Karen Wong / 403-258-8288, or learn about giving.
Tax receipts: The 2022 charitable tax receipts were mailed at the end of January. If you have made a donation via e-Transfer or at the Giving Station and did not provide your name and address, please contact Karen Wong at kwong@faccalgary.com or 403-258-8288.  We are unable to send out donation receipts where this information is missing.