June 3/4, 2023
Welcome to First Alliance Church (FAC)! Here are this week's announcements:
¡Bienvenidos! Para traducir el sitio web al español, busque el icono de la bandera canadiense en el menú principal (esquina superior derecha).
When followers of Jesus talk about the Trinity, what exactly do they mean? What are we agreeing to? Are there 3 Gods or 1 God? What difference does it make? What does it mean to be in a relationship with the Triune God? Check service times and campus info.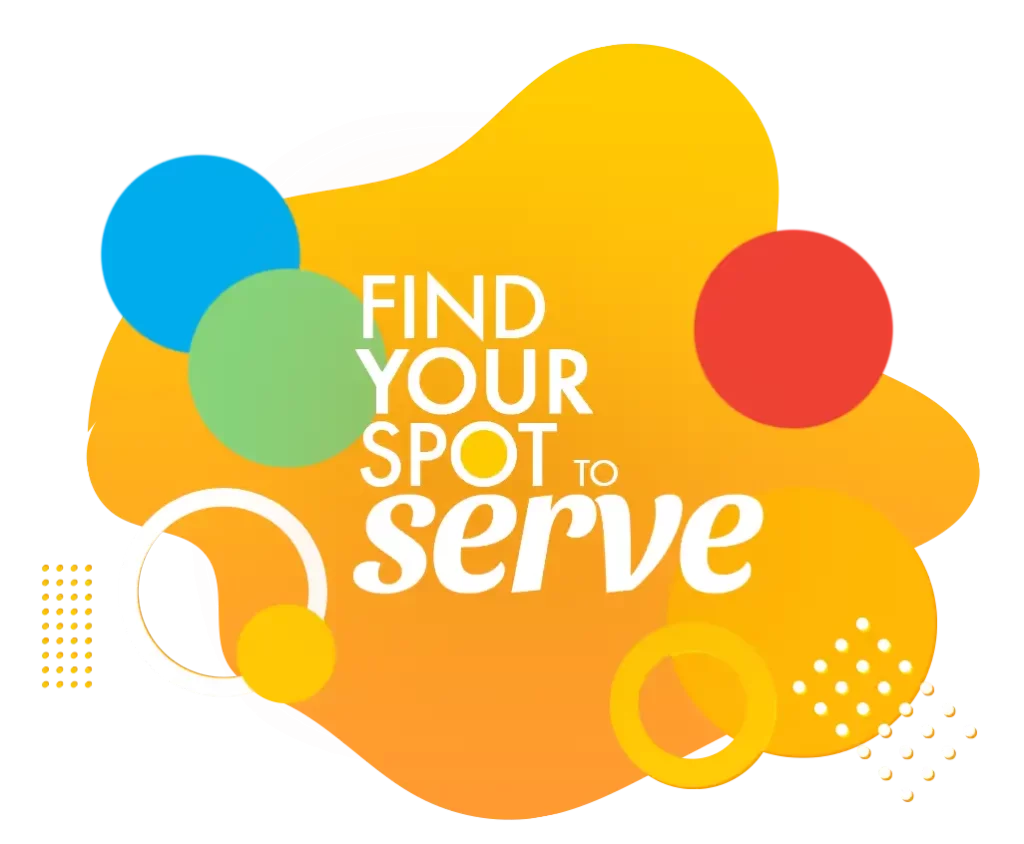 Explore the ministry fair after the service to discover how you can be part of the fabric of FAC by serving based on your area(s) of interest! Have questions? Cindy Bartlett, Serve Director, would love to connect with you.
Ask for Prayer
---
Need to Know
Like all organizations, every so often churches often undergo changes in roles and responsibilities brought about by restructuring and financial constraints. Our ability to pivot and improvise during the pandemic has served us well, teaching us to adapt to our circumstances as we continue to lean into the future.

Today we wanted to let you know that Pastor Les Bon-Bernard will be stepping back from full-time ministry here at FAC at the end of June. Fortunately for us, he won't be entirely gone, as we plan to partner with him utilizing his coaching skills.

Pastor Kyle Trigg will take on the role of the role of Senior Associate Pastor – Ministries beginning July 1st. This will include giving oversight to the ministries and projects that Pastor Les was leading, in addition to the Family Ministries team he already leads.

I know you will want to join with all of us in celebrating the huge contribution Pastor Les has made shaping us into who we are today at FAC. During the month of June, you can contribute to a "love offering" for Les, either by designating it on an offering envelope or using the drop-down menu when you give online.

Please be in prayer for both Les and Dawn as they enter into this new season of life. With Jesus, we want to say, "Well done, good and faithful servants!"

– James Paton, Lead Pastor
Membership Class
Make FAC your home church – If you've said "yes" to Jesus and have been baptized, explore what it means to be part of building lives that honour God as a member of this church community!  Join us for an in-person Membership Class (offered in English and Spanish) on June 8 at the Deerfoot Campus and discover how your role as a member will make a difference.  No cost; please register online.
---
A Few Other Things
FAC Prayer Night: Let's grow deeper in our prayer life together! Join us June 5, 7:00 pm in the Prayer Centre at FAC Deerfoot or request a Zoom link through Anne Freeman.
FAC en Español Family Picnic: ¡Invite a amigos y vecinos, prepare un almuerzo tipo picnic y conectémonos el domingo 25 de Junio a las 12:30 pm en el campo de la escuela St. Albert the Great! (Por favor proporcione su propia comida). Habrá un castillo hinchable para niños y juegos. Sin costo ni registro.
Camp Chamisall: is a safe, caring, and unique place to encounter the amazing love of Christ, welcoming youth from Grade 2-12. Connect and make lifetime memories in the beautiful Waiporous Valley this summer! Camper and staff registration is open.
---
Story: I Found My Spot!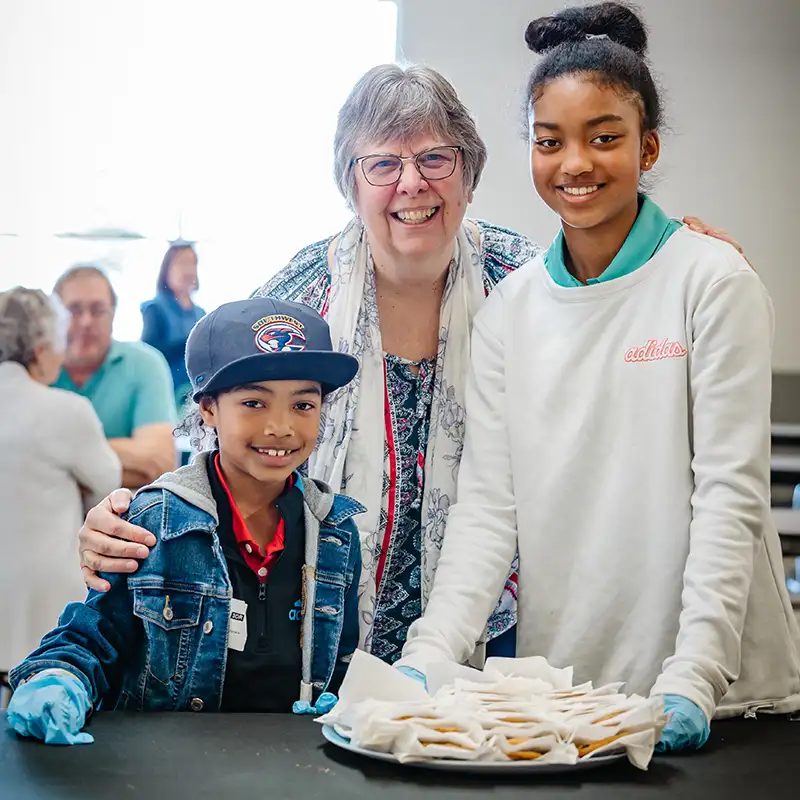 "I like to work behind the scenes … I'm a follower, not a leader."
Joyce Maxwell first began serving with the set-up/tear-down team at the Southwest Campus when it first opened in the Fall of 2019. She and her husband, Doug, a retired Presbyterian minister, had been looking for a church to call home after his retirement, and when FAC Southwest opened close to their home, they couldn't wait to get involved. Though certain physical abilities prevented Joyce from serving with the set-up/tear-down team long-term, it didn't take long before she found another spot to serve – the Coffee Spot, to be exact.
Joyce has faithfully been serving coffee and cookies for the last few years and is a constant warm and inviting presence to everyone who visits the Southwest Campus. Often offering a hug and smile with each cookie and coffee, she sets the tone for a welcoming atmosphere where people feel comfortable staying and connecting after each service … and she extends this everywhere she goes! Joyce also serves in the kitchen with Harvest Ministries at the Deerfoot Campus and pours her heart into each meal or snack that she prepares.
Combining her love for people and task-oriented heart, we're so thankful Joyce found her spot to serve, and for the way that she leads by humbly following Jesus' invitation to love Him and love others.
This weekend is Ministry Fair; a great opportunity to find YOUR spot to serve, based on your unique interests, passions, and abilities! Learn more about serving at FAC.
---
Fuel the Mission
FAC family, thank you for giving! To finish our financial year-end strong, we have a goal of $700,000 by June 30. This will fuel our mission of building lives that honour God in the year ahead and pay for some significant preventative facility maintenance needed at the Deerfoot Campus (covered by the Capital Fund). Will you prayerfully consider your part? Here's a look at our budget as of May 28, 2023:
Fund
Approved YTD Budget
(to May 31, 2023)
Received
YTD
Required
(to May 31, 2023)
General
$4,298,900
$4,365,906
-$67,006
Missions
$719,500
$661,981
$57,519
Capital
$367,400
$251,911
$115,489
Total
$5,385,800
$5,279,798
$106,002
For questions about donations, please contact Karen Wong / 403-258-8288, or learn more about giving.