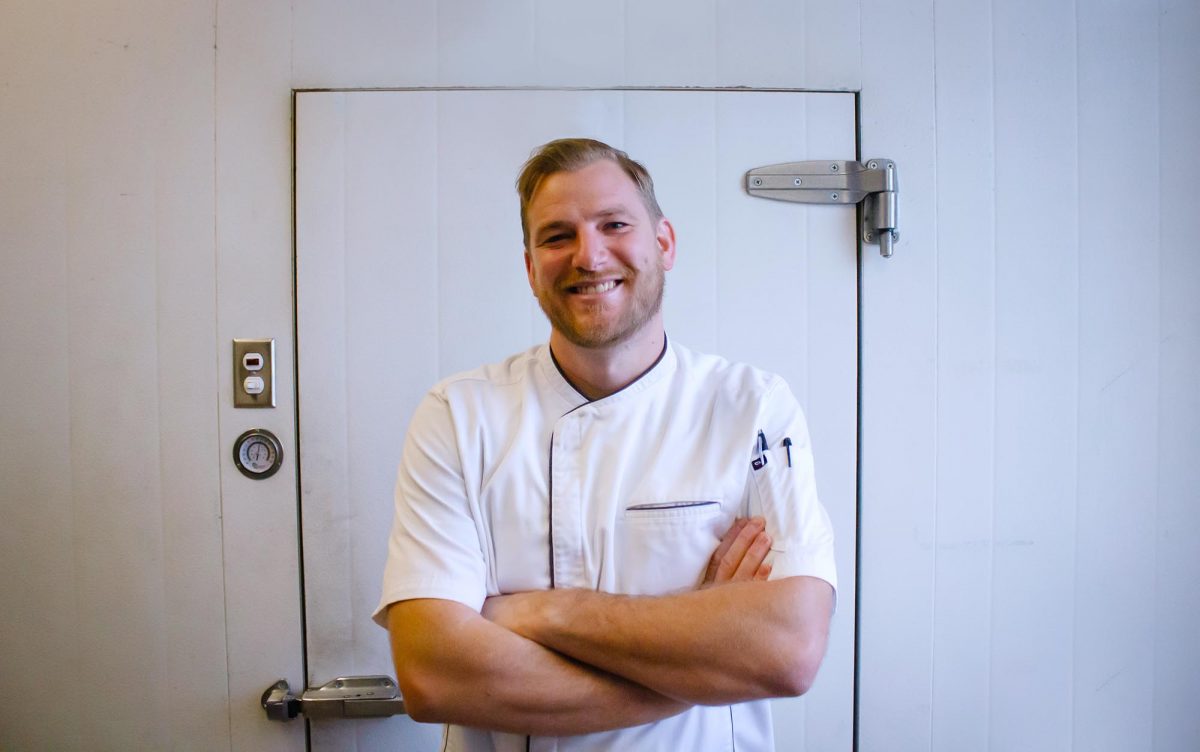 The Thanksgiving Table
(**Plus a bonus recipe from Harvest for a delicious Thanksgiving dessert!)
Growing up in my family, there was nothing else more iconic or tethering to a distracted and busy family than our dinner table. It was where all the action was. A piece of furniture, a hypobaric chamber for the high-pressure system of the real world, a dock for wayward and weary seafarers, a charging station, a debate stage, a therapist's office, and so much more … But alongside all of that, it was a canvas rolled out to reveal the nourishment that the disparate house guests would come and be unified around. The food shared at that table was as nourishing and appetizing as the community around it.
When it's time, and when we are all ready, I look forward to bringing people back together at FAC for meals. We've gone through such a long time of being apart, being separated, online or with masks … When restrictions allow, I want to eat slowly, look across the table and see a person's face, eat a meal together, and be truly restored.
The word "restaurant" has a long history behind it, dating back to when peasants would come together to create a broth that was said to restore people. The peasants would sell the broth in little cups, and called it a "restaurant," because you would feel restored as you ate it.

I look forward to Harvest bringing people back together to enjoy good old-fashioned comfort food, all offered with the idea to restore people. I want to harken back to the days when food would really restore people … physically, emotionally, and spiritually.
In 1 Samuel 20:5-21:6, we learn that David fled from Saul's table and came to the Lord's Table in Nob. He fled from the table of his enemy, who sought his very life, to come to another Table … the Table of the showbread, where the Bread of the Presence sat, and received life, respite, nourishment, and even the weaponry needed to carry on.
What if your family Thanksgiving meal was that opportunity to flee from the offerings of the world which take life, and come to the Table of God to receive life? What if your household could leave behind, for this one night, a dinner full of screens, distraction, stress, and time crunches, and come to a table that offers culinary and soul satiation … that can fill you with more than just food, but also offer companionship, community, and even the weaponry to go fight another week?
As you celebrate together, and maybe enjoy the dessert recipe below, we wish you this … That though there is much in our days that threatens to take life in a hundred small ways, gathering your family for the Thanksgiving meal in your household will restore life to you in every way you need it.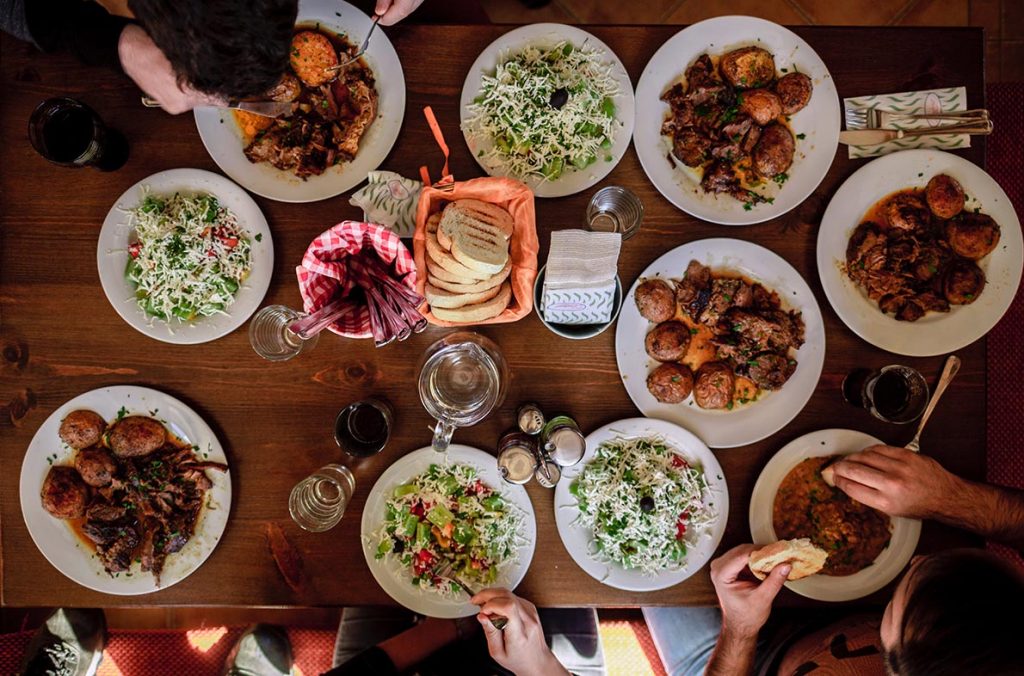 Thanksgiving Cheesecake (for the non-pumpkin lover)
All the richness of cheesecake, all the pomp of pressure cooking, all the spices of that classic orange dessert, none of the pumpkin. Yields one small 7" cheesecake.
Crust:
120 g biscuits
20 g sugar
50 g salted butter
Filling:
440 g or 16 ounces  cream cheese
190 g brown sugar
200 g sour cream
2 eggs + 1 yolk
1 tablespoon of vanilla bean paste
1/2 teaspoon of cinnamon
1/4 teaspoon dry ground ginger
1/8 teaspoon ground cloves
A pinch of instant coffee if you have it
To make the crust: Put biscuits and sugar in a food processor and process until fine. Melt butter separately and add in to moisten the crumbs. Spray your 7" spring-form pan with cooking spray or brush with butter; lightly pack the crumbs evenly into the bottom of the pan.
To make the filling: Make sure all ingredients are slightly warmer than room temperature, as this will give you the best blend and give you the most even cheesecake. Working your way from the top of the list all the way down, add in one ingredient add a time into a bowl and whisk until smooth before adding the next. After the eggs have been whisked in try not to over whisk as this will create an undesirable texture in the cheesecake.
To cook the cake: Pour the filling into the pan on top of the crust. Put inside of your instant pot (or pressure cooker), and pressure cook on high for 29 minutes, followed by a natural pressure release for 10 minutes. When the pressure has released, take the cheesecake out and set on the counter for at least 45 minutes, then chill for 8 hours or overnight.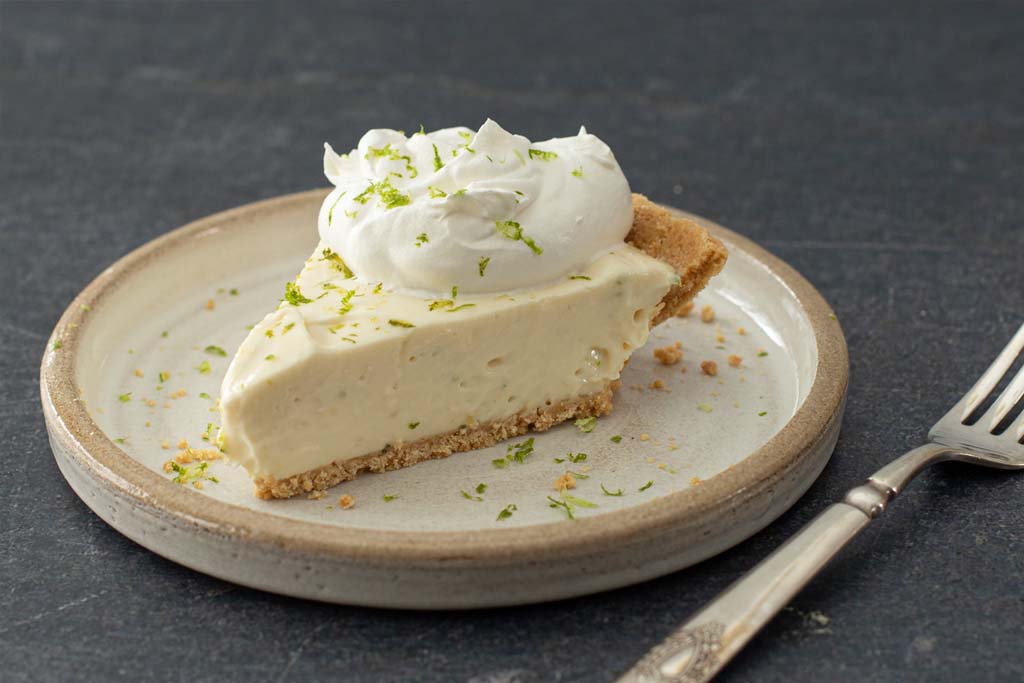 OK, fine – pumpkin-lovers can add some pumpkin this way …
Topping:
1 litre whipping cream
1 cup icing sugar
1/2 cup of your favourite pumpkin pie filling (not canned pumpkin – make sure it's the sweetened stuff)
To make the topping: Whip the whipping cream until firm peaks. Add in the icing sugar and the pumpkin pie filling and whisk until fully incorporated. Dollop, as they say, a fresh and big old helping onto each slice of cheesecake.
Written by Sterling Hunter
---
You may also be interested in …