Huge thanks to everyone who serves at FAC! Check out all the balloon wall photos from Volunteer Appreciation weekend (March 30/31, 2019) @faccalgary on Facebook.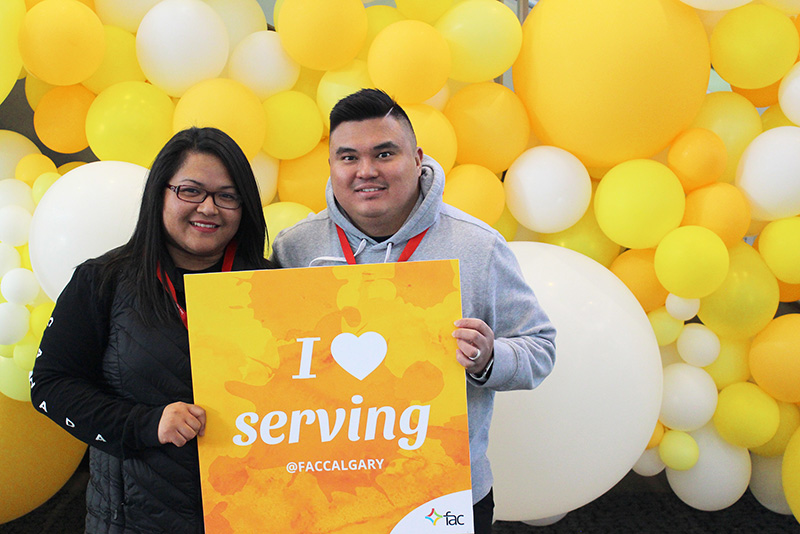 How Are You SHAPED to Serve?
Spiritual gifts
Heart
Abilities
Personality
Experiences
Complete this free online S.H.A.P.E. Test to discover how God has uniquely SHAPED you to serve others using your gifts, talents and abilities. At the end, it'll ask you to include the email address of your church leader to share your results; put in: shape@faccalgary.com. Together, we'll go over your S.H.A.P.E. results to help you discover how God has gifted to you serve others.
Discover the Joy of Serving
We are the church in action when we're serving others! Getting involved in your church community at FAC is a great way to build friendships while meeting practical needs. Explore volunteer opportunities by your passions, abilities, spiritual gifts, or by ministry:
---
KeepSAFE
We believe it's vital to protect those who are vulnerable from the many forms of abuse prevalent in our society today. That's why we have mandatory volunteer training, screening and paperwork that must be completed for anyone who wants to serve in the following areas:
Required Volunteer Screening & Paperwork
Personal Interview
Application to Serve
References
Police Check (18 yrs.+)
Annual Training