Helping Ukrainian Refugees
The situation in Ukraine awakens us to the reality of pain and suffering in our world. As a church family, along with The Alliance Canada, we're partnering with churches in Poland to provide much-needed support. Bill Finnemore is a former International Worker who worked in Poland for 14 years. He went to serve in Warsaw, Poland when the war broke out and sent us one-the-ground updates as the situation developed.
Since the beginning of March, you have stepped up in an amazing fashion to support Ukrainian relief efforts. As of May 6, 2022, more than $47,000 has been donated to date – in addition to the $10,000 that FAC initially gave from the Missions Fund. Thank you for your generosity; we'll continue to forward any donations designated for this effort as they are received.
We can make a difference right here in Calgary – learn how you can host Ukrainian refugees in our city.
Here's a conversation with Ukrainian refugees about their experience and how we can pray (full video):
When you support the Missions Fund at FAC, it allows us to invest resources towards sharing Jesus' love in times of crisis around the world like this. Thank you for your continuous and generous giving. As a church family, we can make a difference … all for Jesus.
---
PLEASE NOTE: International mission trips through FAC are currently suspended. Please continue to check this page for updates.
Sharing the hope of Jesus globally
As part of The Alliance Canada, we're committed to sharing the hope and message of Jesus Christ in areas of the world where others are least likely to hear about Him. We do this through long-term international partnerships with others living on mission for Jesus around the world.
One way you can be involved in supporting global mission is through supporting FAC's Mission Fund. This fund helps support global projects and International Workers around the world, like …
Anna Sinclair – Mexico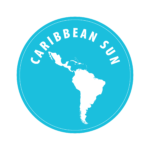 Anna is part of a team who serves the Huichol and Otimi people groups in Mexico City.  "I long to see resilient communities living from a position of  abundance. Consumed by the Great Commandment, compelled by the Great Commission, completing our Kingdom calling. In every effort, discipling people to be a transforming presence among the least-reached."
Working with local partners to reach those who have no access to the gospel. This is done through building relationships with locals, justice initiatives, church planting, mentorship programs, and biblical training centers.
Working with a unique group of least-reached people groups called The Western Fulani, through health training, agricultural projects, and saving programs. This team is helping the Fulani to thrive and become self-sustaining. Kristi is praying for open hearts to start Bible story groups, expanding from the current 1 group to add 3 more. With the team, we long to see missional communities of Fulani and Tuareg transformed by the fullness of Christ.
Regional Developers for the Alliance's International Workers throughout the Silk Road ministry zone. Their desire is to continue to see our International Workers loving Jesus, growing in their walk, effective in their ministry, and establishing discipling and reproducing faith communities among the least-reached peoples we are currently engaging in Europe, Central Asia, and the Middle East; and to continue to hear God's voice about future engagements.
What can we give to advance God's kingdom?
Our giving is changing lives all around the world.
Want to live on mission? Be a part of sharing the good news of Jesus globally – contact us to learn more about getting involved long-term or supporting the International Workers we partner with!
Short-Term Global Engagement Teams
International short-term mission trips vary in focus and location, but the goal is to always be of practical assistance to the local church and ministries for a short period of time while sharing God's love with others. These trips are designed to expose you to missions cross-culturally. Get involved by praying, financially giving, or applying to go!
Contact us to learn more about upcoming opportunities:
*Please Note: we provide team training, spiritual preparation and fundraising opportunities for all short-term trips
Therefore, go and make disciples of all the nations, baptizing them in the name of the Father and the Son and the Holy Spirit. (Matthew 28:19)