What's Next?
You've decided you want to follow Jesus Christ. Congratulations – you've made the most important choice of your life. If you're wondering what's next on your journey, we can help!
If you have decided to follow Jesus, let us know!
Following Jesus | Beliefs | Growing My Faith | Next Steps | Questions
---
What does it mean to follow Jesus?
Our Sin
We're all born with a sinful nature. Because of our sin, it's impossible for us to have a relationship with God without forgiveness.
For everyone has sinned; we all fall short of God's glorious standard. (Romans 3:23 NLT)
God's Gift
We can't earn God's forgiveness – it can only be given.
Jesus gave His life as a sacrifice so we could be forgiven.
But God showed His great love for us by sending Christ to die for us while we were still sinners.
(Romans 5:8 NLT)
For the wages of sin is death, but the free gift of God is eternal life through Christ Jesus our Lord.
(Romans 6:23 NLT)
Our Response
All each of us needs to do is choose to accept this free gift from God by committing our life and heart to Jesus.
If you openly declare that Jesus is Lord and believe in your heart that God raised Him from the dead, you will be saved. (Romans 10:9 NLT)
Following Jesus | Beliefs | Growing My Faith | Next Steps | Questions
---
A Symbol of Your Faith
Baptism shows others you've been made new. It represents your old life, characterized by sin apart from Jesus, being washed clean because of your faith in Jesus.
For we died and were buried with Christ by baptism. And just as Christ was raised from the dead by the glorious power of the Father, now we also may live new lives. (Romans 6:4 NLT)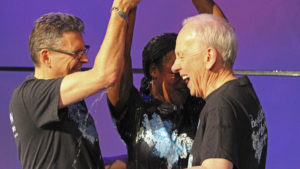 Celebrate Your Faith
Once you've made the decision to follow Jesus Christ, baptism is one of the most meaningful next steps you can take. Baptism is a public celebration of your decision to follow Jesus. Even if you were baptized as an infant, being baptized again is an important step – because this time it's your choice.
 Following Jesus | Beliefs | Growing My Faith | Next Steps | Questions
---
What do followers of Jesus Christ believe?
We believe the Bible is the truth, and that Jesus has invited, called, and empowered each of us with a mission to reach the world with His love.
God the Father
There is one God, who is infinitely perfect, existing eternally in three Persons: Father, Son, and Holy Spirit.
I am the First and the Last; there is no other God. (Isaiah 44:6 NLT)
Therefore, go and make disciples of all the nations, baptizing them in the name of the Father and the Son and the Holy Spirit. (Matthew 28:19 NLT)
The Son
Jesus Christ is true God and true man. He was conceived by the Holy Spirit and born of the Virgin Mary. He died upon the cross, the Just for the unjust, as a substitutionary sacrifice, and all who believe in Him are justified on the grounds of His shed blood. He rose from the dead according to the Scriptures. He is now at the right hand of God the Father on high acting as our great High Priest. He will come again to establish His kingdom of righteousness and peace.
For in Christ lives all the fullness of God in a human body. (Colossians 2:9 NLT)
The Holy Spirit
The Holy Spirit is a divine Person, sent to live within, guide, teach, and empower the believer, and to convince the world of sin, of righteousness, and of judgment.
And we have received God's Spirit (not the world's spirit), so we can know the wonderful things God has freely given us. (1 Corinthians 2:12 NLT)
 Following Jesus | Beliefs | Growing My Faith | Next Steps | Questions
---
How do I grow my faith?
God wants to have a relationship with us and He's given us ways to know Him better. As we get to know God, we better understand His plan for us and we can strive to be more like Jesus.

Read the Bible
The Bible is the source of ultimate truth. It is God's word, written specifically to guide us through life, educate us about Christian beliefs and values, and is the primary way He speaks to us. If you want to know more about God and His promises, reading the Bible is your next step.
Download the Bible App and find a Bible reading plan to help you make the Bible part of your everyday life.
Also, stop by our Information Desk to get a free hard copy of the Bible on us.
Then start reading. Maybe start with just ten minutes a day.
We suggest the Gospel of John is a great place to start.
Your word is a lamp to guide my feet and a light for my path. (Psalms 119:105 NLT)
All Scripture is inspired by God and is useful to teach us what is true and to make us realize what is wrong in our lives. It corrects us when we are wrong and teaches us to do what is right. (2 Timothy 3:16 NLT)

Make Prayer Part of Your Day
Prayer is talking to God – and there's nothing more powerful than asking for God's help.
Don't worry about anything; instead, pray about everything. Tell God what you need, and thank Him for all He has done. (Philippians 4:6 NLT)

Listen
Talking to God isn't a one-way street – He wants to talk to us, too. Take time to learn His voice and listen to His direction for you.
My sheep listen to my voice; I know them, and they follow me. (John 10:27 NLT)

Worship
Any time we give God credit for His goodness, we're worshipping Him. When we pray, serve, or help others in their faith, we're following God's will and showing our gratitude for who He is.
Honour the Lord for the glory of His name. Worship the Lord in the splendour of His holiness. (Psalms 29:2 NLT)
 Following Jesus | Beliefs | Growing My Faith | Next Steps | Questions
---
 What's my next step?
Take your next step towards God, wherever you're at on your journey!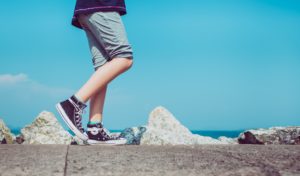 Connect
Small group settings can be the best places to serve, pray, learn, and grow with other followers of Jesus. Connecting in a small group is a great way to build meaningful community.
Now you are the body of Christ, and each one of you is a part of it. For as the body is one and has many parts, and all the parts of that body, though many, are one body – so also is Christ. For we were all baptized by one Spirit into one body. (1 Corinthians 12:27, 12-13a)
Grow
Spiritual growth is about understanding who Jesus Christ is and becoming more like Him.
But speaking the truth in love, let us grow in every way into Him who is the Head – Christ. From Him the whole body, fitted and knit together by every supporting ligament, promotes the growth of the body for building up itself in love by the proper working of each individual part. (Ephesians 4:15-16)
Serve
We serve God when we serve others by volunteering at FAC and in our communities.
Serve the Lord with gladness; come before Him with joyful songs. (Psalm 100:2a)
For you have been called to live in freedom, my brothers and sisters. But don't use your freedom to satisfy your sinful nature. Instead, use your freedom to serve one another in love. (Galatians 5:13)
Share
Good news is meant to be shared! We want to share the love and message of Jesus Christ with others through local and global partnerships.
Therefore, go and make disciples of all the nations, baptizing them in the name of the Father and the Son and the Holy Spirit. (Matthew 28:19 NLT)
---
Have more questions?
We'd love to connect with you!
Let us know how we can help.
Need Prayer?
There are people committed to praying for you. Share your prayer request with us.
 Following Jesus | Beliefs | Growing My Faith | Next Steps | Questions