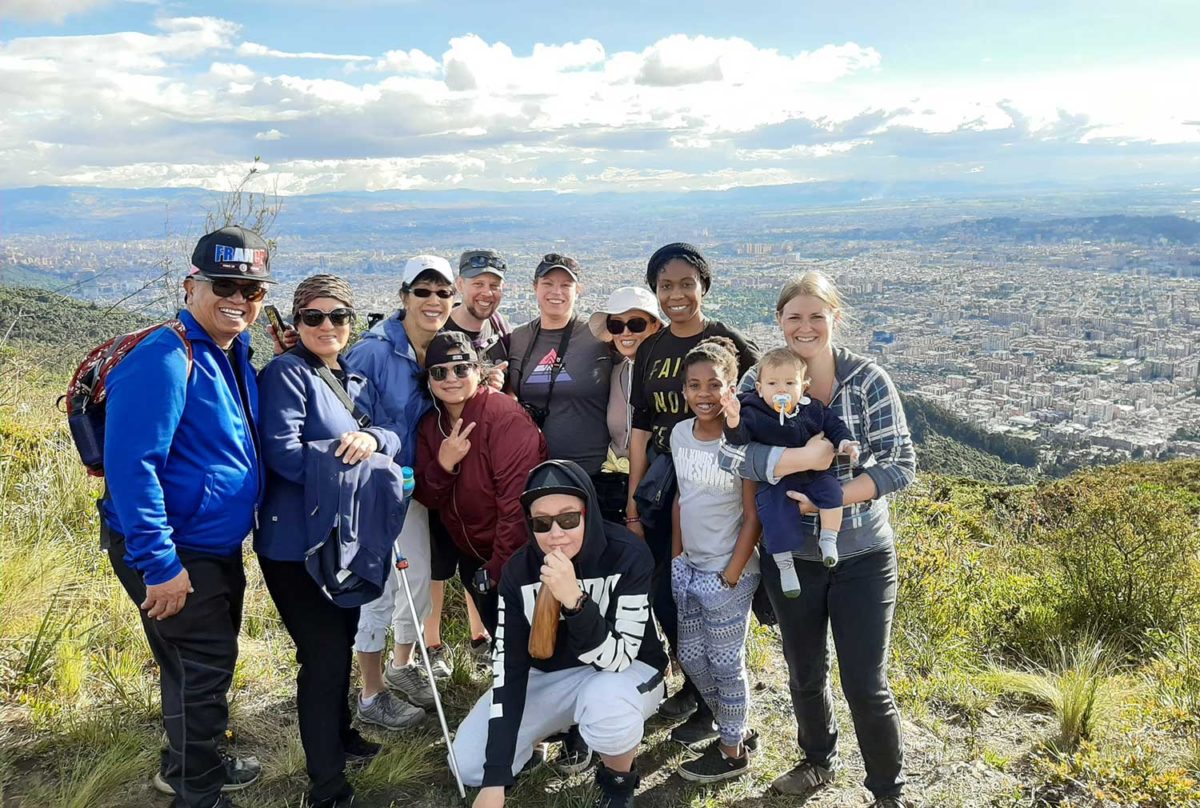 I will never be the same since I went on the Colombia short-term mission trip through First Alliance Church. I am humbled by people in Bogota who have much larger challenges than we do and they still want to help others. You eat everything on your plate whether you like it or not. You are happy to have hot water for 1 minute to quickly shower. You are grateful to be able to walk around freely here when there we were confined to our church backyard for our safety.
Help in the Tangible
I learned how to get along with people in very close living conditions … 8 ladies in a very small room on bunk beds. There was only space to walk around the beds and only enough space to have 2 suitcases open at once on the small open space on the floor. We had to take toilet paper with us everywhere, including the toilets in the church and school there as the kids take it. We locked our suitcases in our rooms because for the 100 kids going through the place each day in the after-school program, even though they are Christians, the world they live in causes them to be tempted very easily when they see things that they like left out. I learned to love all the kids no matter what they did or said and treat them all kindly during all our interactions.
God helped me get through the nights when I couldn't go to sleep. I was sure I was getting sick – I was fighting something halfway through the time there, sleeping in a cold, unheated basement in their winter (between 0 and 3 degrees Celsius outside). But again God kept me well enough to keep up the energy – even with the early mornings – 6:10 am devotional meeting to breakfast at 6:45 am to leaving at 7:10 am to travel to a school Monday through Thursday to do a worship assembly and present skits and plays and testimonials to the students. Classes varied from Grade 1 up to Grade 11 and we had different grades each day … 3 assemblies per day for 4 days. We also had after-school programs Monday through Friday from 3:30 pm to 6:30 pm where we put on skits and presented a craft that was done by all the kids at once … sometimes 80 in one room, all needing crayons, tape, paper, etc., and only so many supplies to go around at the same time. It was chaos at times but God worked through us to make sure each child felt special.
God Working Through Us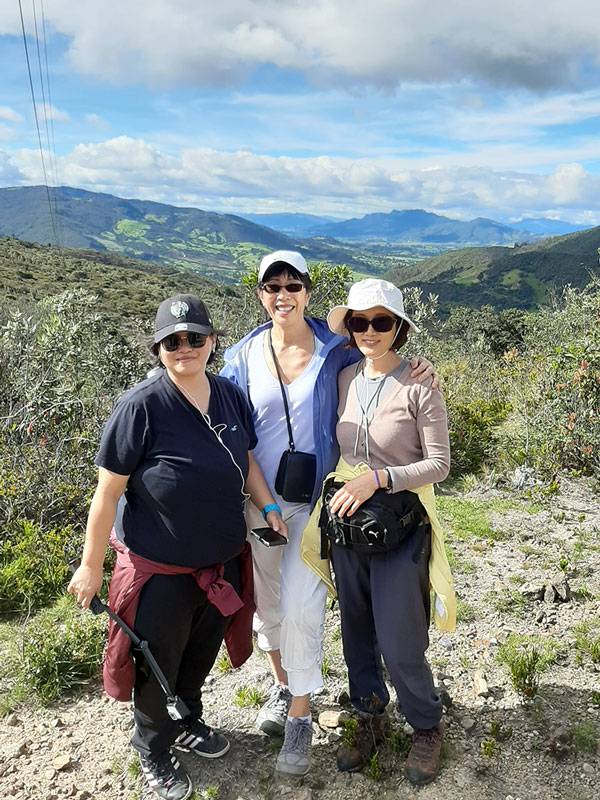 I was asked to tell my story one morning at the school with only 10 minutes notice in front of about 200 kids. I asked God to help me tell a story that would inspire them to learn that God is their best friend and to not be afraid to not be perfect and screw up and ask for help. So I told the story of how I came to be a believer when I was actually brought up as a child as a non-believer. I never would have been able to tell my story without God's help … He was telling my story through me. Why? He knows it.
I learned the power of prayer when team members needed prayer to cope with lack of sleep or sickness and we saw how it healed.
I learned how to pray out loud for others, which I was always afraid to do, thinking I could not comfort anyone or have the right words. But when I was asked to step out of my comfort zone, I volunteered to man the Prayer Centre with one of my team members. We had people from the community drop in to ask for prayers for all kinds of hardships they were going through – in Spanish – and then our student interpreter would translate what they wanted us to pray about for them. I would put my hands on the person and pray in English while the translator translated what I said into Spanish. I was exhausted after 3 straight hours, but I felt I was able to let God speak through me and help these people … give them hope and comfort. It was amazing. The people were so appreciative and grateful and you could see their spirits lift and that they left with God-given energy.
I attended 2 Sunday services while I was there and even though the whole thing was in Spanish it felt the same as being at my own church at FAC. Meaning no matter where I am, the feeling of God's presence is the same.
Leaning on Jesus
Since I came home, I have shared my story with the people that have asked to date and encouraged others to trust God when uncertain, or not sure, or lost, etc.
I appreciate the smallest things now … like a clean toilet … And I stopped cleaning my house as much as I did, leaving more time now to read or give hope to others.
I learned to trust God through my mom's last 2 weeks when she went downhill and was in palliative care for 1 week till she passed away. Even though I was not with her in person, I felt God's hand on me and on my mom so she knew I was there in spirit for her. I prayed to God she would accept Him even in her last days … I wanted her to know it's not too late to become a Christian.  I never would have felt as strong about this before I went on the mission and know that we all want to end up in heaven with God so we can see our loved ones again. Death to me in the past was a sad, sad thing but going through my mom's passing I am really amazed how at peace my heart and mind and body have been. I have to thank God for taking care of her which has taken the stress off me and any worries I have. I am happy He took her as soon as He did so she did not have to suffer longer.
– Written by Lucinda Bareham
---
You may also be interested in …