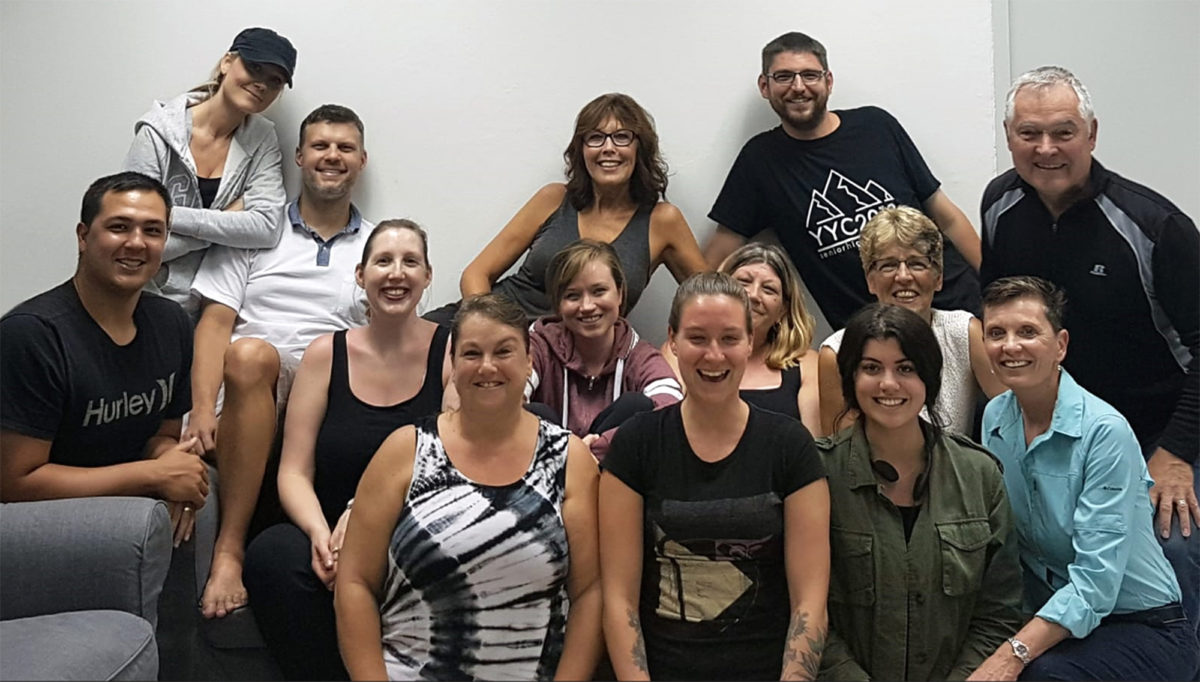 Why short-term missions? Why send a group of Canadians around the world to parachute into the ministry work in progress in another country? In a word, impact. It's a theme that pours out of the words of those who were involved in the short-term mission trip to Phuket, Thailand, October 3-14, 2018. Here's just a taste …
Reflections from Pastor KR Paton
From your perspective, what was the greatest benefit to having the FAC team come visit where you serve at All Nations Church Phuket (ANCP) in October?
The greatest benefit was "contribution." The team contributed to the worship service by effectively leading us in a Spirit-filled way. The team contributed to our body by fitting in and becoming part of ANCP with an ease and grace that is not always possible for visitors. The team contributed by making the launch of Power House Kids' Ministry a special event. The team contributed by listening to us talk about the kind of help we need and offering thoughtful and wise input. The team contributed by loving us. They left us feeling we have genuine friends at FAC.
What do you hope for through FAC's partnership with ANCP?
As we partner together over the next few years, we hope to see ANCP move from survival mode to missional mode. ANCP is flourishing in small ways with regular decisions being made to follow Christ. We imagine a day when, through this partnership, a road is paved, resulting in an explosion of Christ-followers identifying with ANCP. We envision a day when ANCP is an incubator for church-planters who will plant international churches throughout SE Asia. We hope for the day that ANCP, working alongside other ministries, will see an end to human trafficking and missional international churches will be working together to impact the host culture for Christ.
Reflections from Judy Bramer
Sunday, October 7 was our third day in Phuket, Thailand and we were invited to attend the All Nations Church Phuket (ANCP) morning service. Heather, Sara, Julie, Carter, and Russell went ahead of the other members of the team to prepare for the worship ministry they were starting with that day. Carter and Debbie were ministering to the children in another area of the school where the church meetings are held. The rest of our team was ushered into the gymnasium, which acts as the sanctuary for All Nations Church Phuket. Our ladies started the service that morning with their lovely voices praising Jesus and the feeling in the room was of praise and thankfulness for the opportunity for all who came to worship together.
Mattias Bjorkqvist, Operations Director of For Freedom International and active member of ANCP, gave the sermon that morning. He spoke about faith in the Lord Jesus being the only way to God and why law was given to us. Demonstrating that the Lord Jesus sacrificed Himself to absolve us of our sin. After the sermon, the congregation of about 80 or so people was invited to a little table placed at the front of the gymnasium to take communion together. It was so amazing to have people of all nationalities taking part in the communion service and to have them all gathered in front of that little table, in prayer and worshiping.
Jesus spoke to me that morning and let me know that the right people were in Phuket sharing the Good Word and that progress would be made in the mission field of Phuket, Thailand.
Reflections from Pat Zimmerman
What have you learned through your experience on the mission field in Thailand?
While on this particular mission trip, I was again impacted by the need for the gospel to find its way to women. Whether due to cultural norms, exploitation, illiteracy, oppression or just lack of awareness, women and children face many obstacles in even hearing the message of Jesus. It was very encouraging to see the holistic approach to ministry that is being taken by the various ministry partners in Thailand. Relationship-building is a key element, whether it be with individuals or with other groups and officials, and the team in Thailand is doing this very well.
What do you feel you've received from God through this experience?
The need to help people understand that the issues surrounding exploitation are not a quick fix. We need to be in prayer and to partner with those who are working on initiatives to build trust and awareness while at the same time, exhibiting the love of Christ in all situations. I was also impacted by the ways in which it's quite obvious that the culture there, and the issues they have, are often as a result of exploitation by more affluent cultures throughout the world. In what way can I make a difference and how is the Lord leading me to act? This is one of the issues I'm still wrestling with.
What did you see in your teammates on this trip that you want to incorporate into your own life?
My teammates were amazing! We really connected as a team and continue to be friends. To sum up what I've learned from them, I would have to say that it is to serve God passionately and fearlessly with whatever gifts and abilities He has given you! And be joyful!!
What did you see God do in the lives of the people you served on this trip?
I believe we were able to bring some hope and joy into the lives of those we served. Meeting with the Sea Gypsy children was 'joy in action.' The kids had as much fun as we did and the joy was evident in their faces. When we met with Cathy (For Freedom International team member) and Roliene (Asia Center Foundation), I think we were able to give some hope and encouragement as we talked and prayed together with these amazing women who are following God wherever He leads them. I hope also that the  rest of the ministry workers and staff that we visited and partnered with were encouraged by our presence just as we were by theirs.
Impact. Contribution. Incubation. Hope. Progress. Relationship-building. Difference-making. Impact looks a lot of different ways, and reaches in a lot of directions. One trip can be just the beginning spark of fanning a flame. 
Learn more about sharing the hope of Jesus through on-going Global Impact opportunities and partnerships through FAC.