DiscoveryLand Preschool
Welcome! DiscoveryLand Preschool provides a safe and fun place for your little ones to connect, grow, and play with trained, screened volunteer leaders year-round as we learn about God together during weekend services. For ages 3+, our time together includes lots of open play as well as a video-based Bible story, worship song, and craft.
Planning to come for the first time? Learn about our secure check-in process, health and safety policies for what to expect when you join us. We can't wait to meet you! 
What will we be learning about?
Theme: "Super Kids"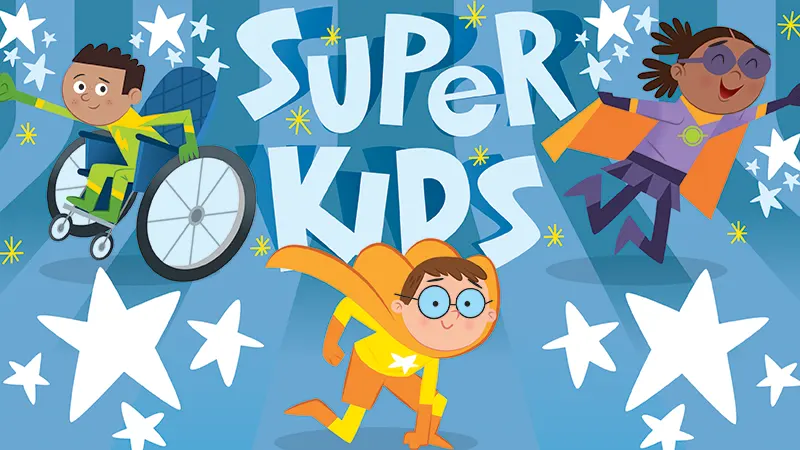 Key Question: Who can help you be brave?
Bottom Line: God can help me be brave!
Overview: Now is the time for our Preschoolers to begin learning that God can help them be brave because the need to be God-brave will only grow throughout their lives. What is "God-brave"? It's the kind of bravery that …
… does the right thing even when others don't.
… stands up to seemingly impossible circumstances.
… trusts God during the darkest times.
… looks to God to help us be strong and courageous
… makes us SUPER KIDS not because of what WE can do, but because of what GOD can do!
Memory Verse:  
"Be strong and courageous. Don't be afraid … for the Lord your God goes with you." Deuteronomy 31:6
Giving Back
We believe it's important for kids to know the importance of generosity, and about offering a part of what we have back to God as a thank you for all that He's given us! That's why we have seasonally offering projects that kids can give towards that fund sharing hope and practical support to other kids and families in our community and around the world.
---
You may also be interested in …