DiscoveryLand Preschool
Welcome! DiscoveryLand Preschool provides a safe and fun place for your little ones to connect, grow, and play with trained, screened volunteer leaders year-round as we learn about God together during weekend services. Planning to come for the first time? Learn about our secure check-in process, health and safety policies for what to expect when you join us. We can't wait to meet you! 
What will we be learning about?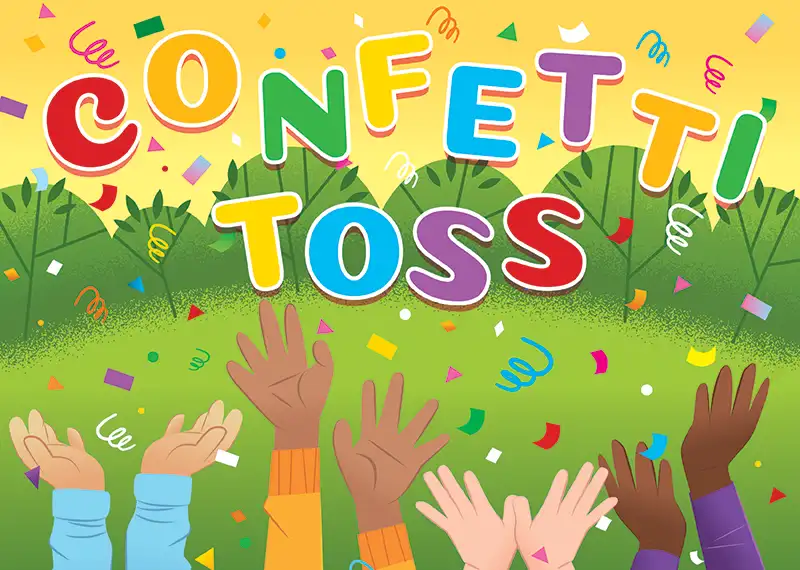 March Theme: "Confetti Toss"
Key Question: Who can love like Jesus?
Bottom Line: I can love like Jesus
Overview: Preschoolers love trying to do things like grownups. They like to press buttons on computers and jump high to throw the basketball or still the food to make something yummy to eat. Being able to say they can do things like Mommy or Daddy is a big deal!
This month, we're teaching Preschoolers something else they can do that's a really big deal. They can love like Jesus! We want Preschoolers to know that they can love like Jesus, and when they love like Jesus, it's like tossing confetti everywhere! Serving others, showing kindness, helping and loving everyone-these are things that even our youngest children can do. And when they do, they love like Jesus!
 Monthly Memory Verse:  
"A friend loves at all times." (Proverbs 17:17)
Easter in DiscoveryLand
Good Friday (April 7): Infant-Kindergarten classrooms will be open for the 5:00 pm service only (FAC Deerfoot)
Easter (April 8/9): Infants-Grade 4 programming will be available at all services!
Easter at FAC
Giving Back: Buck$ for Bike$

We believe it's important for kids to know the importance of generosity, and about offering a part of what we have back to God as a thank you for all that He's given us! Our current project is "Buck$ for Bike$". Contributions will go towards buying bicycles for pastors who will ride them to villages and farms in South Asia to share the Good News of Jesus with families and neighbours. After training for a year, pastors will be presented with the gift of a bike at their graduation!
---
You may also be interested in …