DiscoveryLand Grade School
Kids in Grades 1-4 discover Biblical values through fun large-group worship and teaching and connect with screened volunteer leaders and other kids their age with small-group activities during weekend services year-round at FAC Deerfoot and FAC Southwest.
New or visiting? Welcome! Learn about our secure check-in process, health, and safety.
What are we learning about?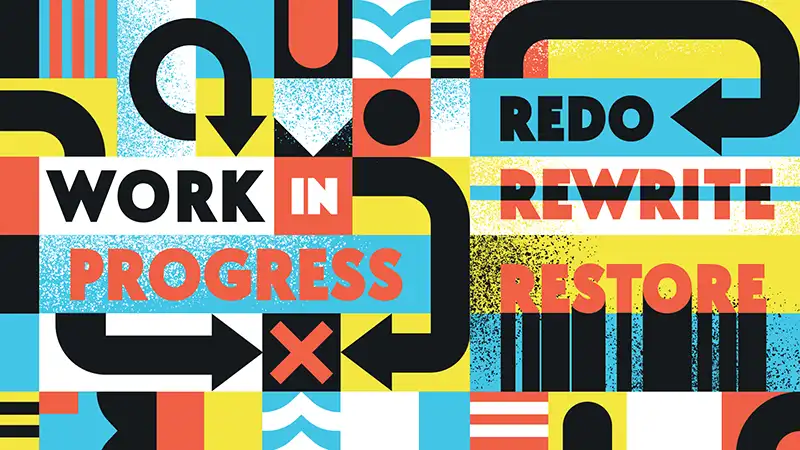 March: Work in Progress: Redo, Rewrite, Restore
Virtue: Forgiveness—deciding that someone who has wronged you doesn't have to pay.
Overview: No matter how much we mess up, God will always forgive us. Jesus even chose to forgive those who were crucifying Him. Because God forgives us, we should work hard to forgive others. We can decide that someone who has wronged us doesn't have to pay. With God's help, we can free ourselves from the weight of anger and bitterness, while giving the other person an opportunity to rewrite the story.
Memory Verse:  
"Put up with one another. Forgive one another if you are holding something against someone. Forgive, just as the Lord forgave you." Colossians 3:13 (NIrV)
Bonus Verse:
"Be kind and tender to one another. Forgive one another, just as God forgave you because of what Christ has done."  Ephesians 4:32, NIrV
Easter in DiscoveryLand
Good Friday (April 7): Infant-Kindergarten classrooms will be open for the 5:00 pm service only (FAC Deerfoot)
Easter (April 8/9): Infants-Grade 4 programming will be available at all services!
Easter at FAC

Grade School Bible Memory Program: Truth Trackers
Kids in Grades 1-4 are invited to dig deeper into the Bible and discover the truth in God's Word. Here's how to get started on this great adventure!
Here's How it Works
Every weekend there are Bible verses kids can memorize in DiscoveryLand! Kids earn "Truth Tokens" when:
They say the memory verse out loud to their leader
Complete the weekly devotional handouts
Bring their Bible to church
What kids can do with those hard-earned Truth Tokens:
Spend them in the "Truth Trackers" Tuck Shop that will open every 2 months.
Donate them to the DiscoveryLand offering project (see below for details) – a small group leader will give $1 for every donated token!
Spend your tokens on tickets at a special Pizza Party event.
So, grab your Bibles … and let's find God's truth together!
Offering Project

We believe it's important for kids to know the importance of generosity, and about offering a part of what we have back to God as a thank you for all that He's given us! Our current project is "Buck$ for Bike$". Contributions will go towards buying bicycles for pastors who will ride them to villages and farms in South Asia to share the Good News of Jesus with families and neighbours. After training for a year, pastors will be presented with the gift of a bike at their graduation!
---
You may also be interested in …