DiscoveryLand Grade School
Between September and June, kids in Grades 1-4 gather during weekend services at both FAC campuses for large-group Bible teaching and music, and connect in small groups for activities and discussion with committed DiscoveryLand classroom leaders. Watch for occasional Worship Together Weekends when Grade School kids join the main service with their parents instead.
New or visiting? Welcome! Learn about our secure check-in process.
AUGUST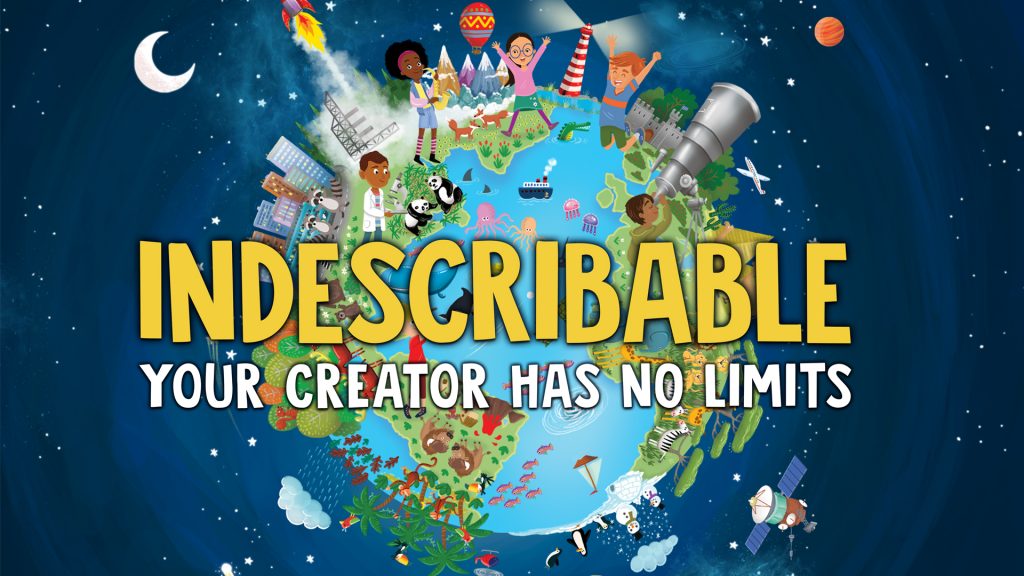 Theme: INDESCRIBABLE – Your Creator has no limits.
Life Application: CREATIVITY – Imagining what you could do because you were made in God's image.
Overview: When we look outside and see the beautiful world around us, we're reminded that God is SO great, powerful, and creative. From the birds flying high in the sky to the planets orbiting the sun to animals scampering around the earth, each one points to God's indescribable creativity. Jesus used creativity in how He told parables, performed miracles, and helped His followers understand more about what it means to be part of God's Kingdom. On top of that, we're created in God's image. We can solve problems, create art and music, design skyscrapers high into the sky. When we create, we reflect the image of God to the world around us.

Memory Verse:
"Lord, You are great. You are really worthy of praise. No one can completely understand how great You are." Psalm 145:3 (NIrV)
Growing Faith at Home
Weekly GodTime worksheets and monthly memory verses are available to take home every weekend to help  build upon what we're learning in DiscoveryLand.
Giving Back: Offering Projects
We want to teach kids the Biblical practice of offering a part of all that we have back to God, to say thank you for all He's given to us. That's why we encourage kids to bring some pocket change each weekend to give towards seasonal projects that benefit others through local and global partnerships.
You may also be interested in …