DiscoveryLand Grade School
Between September and June, kids in Grades 1-4 gather during weekend services at both FAC campuses for large-group Bible teaching and music, and connect in small groups for activities and discussion with committed DiscoveryLand classroom leaders. Watch for occasional Worship Together Weekends when Grade School kids join the main service with their parents instead.
New or visiting? Welcome! Learn about our secure check-in process.
---
APRIL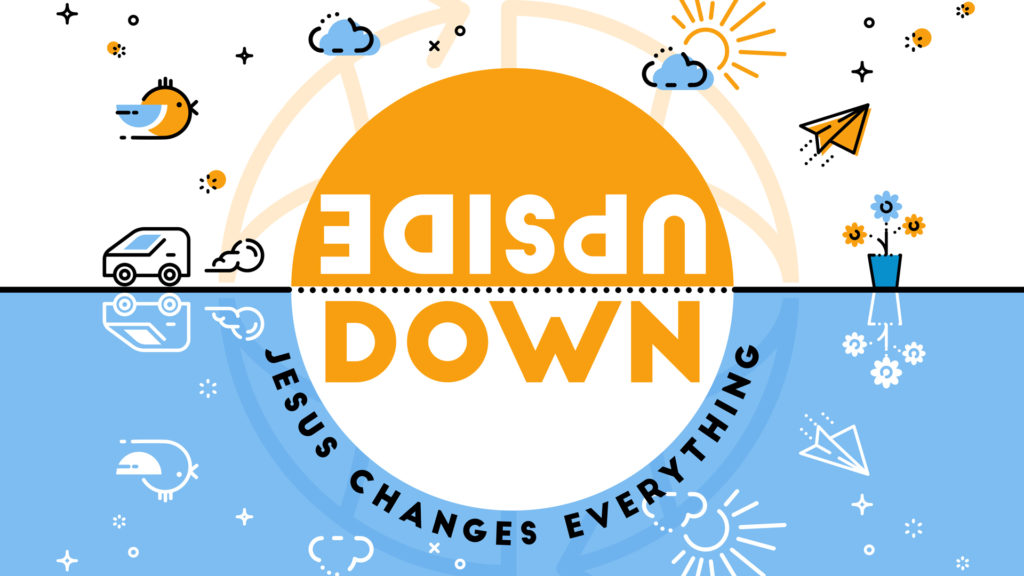 Theme: UPSIDE DOWN: Jesus Changes Everything
Life Application: HUMILITY — Putting others first by giving up what you think you deserve
Overview: We live in a me-centered world, where people act as if the world revolves around them. Figuring out how to be humble can be difficult. But we don't have to figure this out on our own. When Jesus was on earth, He gave us the ultimate example of humility. Jesus is God, and He put that aside for us. Through His life and death, He also showed us how to serve others and put them first.

Memory Verse:
"Don't do anything only to get ahead. Don't do it because you are proud. Instead, be humble. Value others more than yourselves." Philippians 2:3, (NIrV)
Growing Faith at Home
Weekly GodTime worksheets and monthly memory verses are available to take home every weekend to help  build upon what we're learning in DiscoveryLand.
Giving Back: Offering Projects
We want to teach kids the Biblical practice of offering a part of all that we have back to God, to say thank you for all He's given to us. That's why we encourage kids to bring some pocket change each weekend to give towards seasonal projects that benefit others through local and global partnerships.
You may also be interested in …