As of November 25, in-person services are exclusively online until January 9/10. Join DiscoveryLand ONLINE.
As we continue to navigate life in a pandemic, we know that DiscoveryLand's mandate has not changed.  We will continue to "partner with families to build young lives that honour God", and will stand with parents as they help their children grow in their faith.
DiscoveryLand Grade School

DECEMBER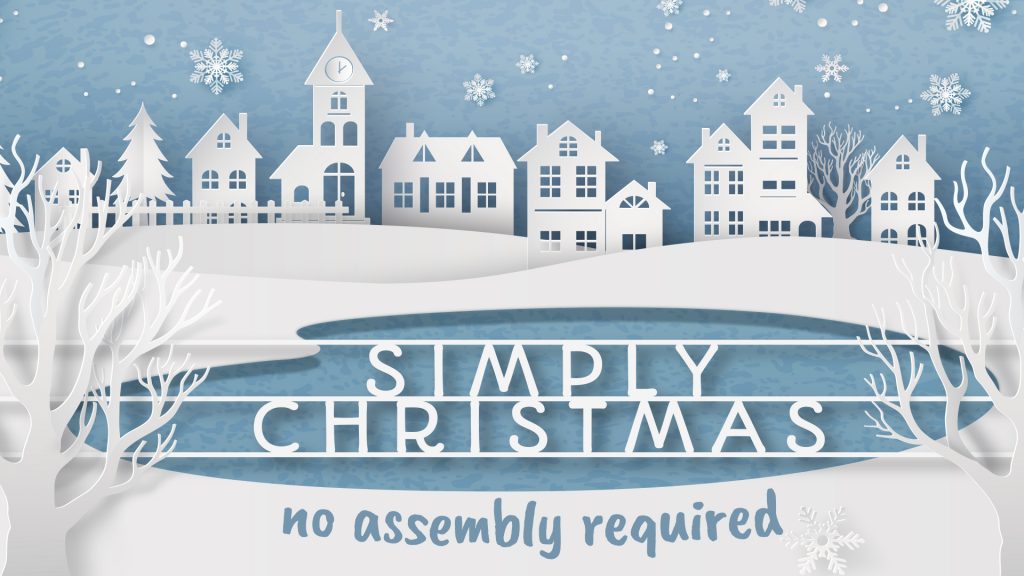 Theme: SIMPLY CHRISTMAS – No assembly required
Life Application: CHRISTMAS – Celebrating Jesus, God's greatest gift
Overview: Christmas can be filled with all sorts of emotions. Some people easily experience the joy of the season. Some rest in the hope that God is making all things new. But others struggle to find peace due to life's circumstances. With all that's going on this time of year, we thought it'd be great to go back to the basics and simply celebrate Christmas.
The truth is Jesus is best gift God ever gave. Jesus was proof that God loves us and we can trust God no matter what. Because of Jesus, it's possible for us to have a relationship with God that will last forever. As we remember the Christmas story, we take time to celebrate the greatest gift the world has ever known and rediscover, joy and hope and peace as we rest in the unconditional love of God.
Memory Verse:
"Today in the town of David a Savior has been born to you. He is the Messiah, the Lord." Luke 2:11 (NIrV)
December Bonus Verse:
God so loved the world that he gave his one and only Son. Anyone who believes in him will not die but will have eternal life. God did not send his Son into the world to judge the world. He sent his Son to save the world through him." John 3:16-17, NIrV
Giving Back
We want to teach kids the Biblical practice of offering a part of all that we have back to God, to say thank you for all He's given to us.
---
You may also be interested in …