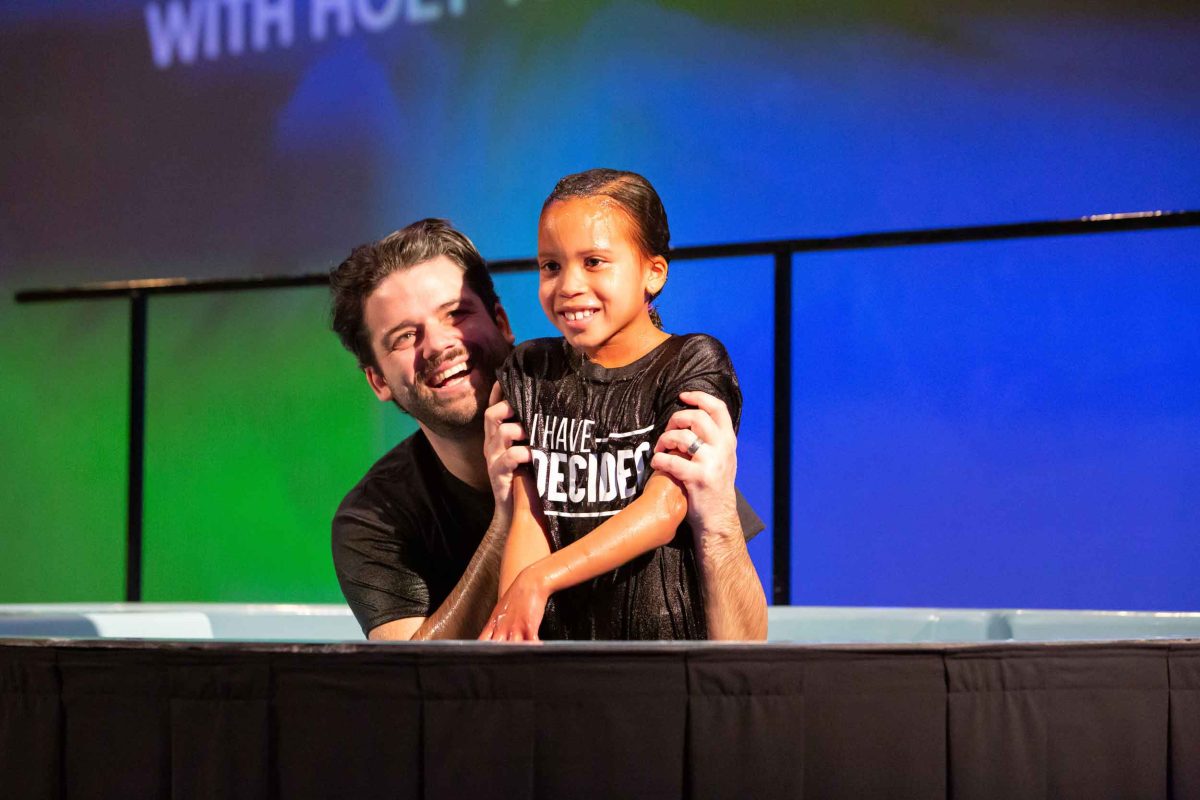 New Life – Celebrating Baptism!
At FAC, we're all about building lives that honour God. A step in this journey we love to celebrate regularly is baptism. Baptism is a public way of showing a commitment to following Jesus for life!
On January 21/22, we get to be a part of just that. Read on and be encouraged by the amazing stories from our previous baptism weekend in November.
EMILY KLOB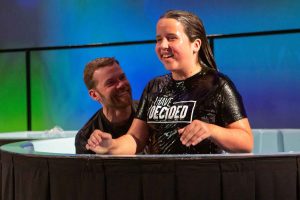 "I accepted Jesus when I was 4 years old. I want to get baptized because I've had a feeling that God wants me to and I want to. Baptism means taking a big step with God and telling him I give my life to you."
NOAH EMERY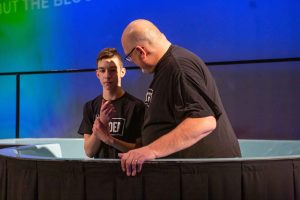 "When I was young, I made a decision to follow God. I wanted God to always be by my side. I wanted him to always be with me and I still do. I'm not sure I fully understood at the time but as I've grown older I've learned more about deepening my faith in Jesus.
I get to show the love of Jesus to people around me. I want to help others when they need it because I know Jesus was always helping others and showing others that there is a light through the darkness.
To show the world that I'm a follower of Christ. I want to be more like Jesus and follow his example, being baptized is taking another step into being more like Christ."
JAEDA DANFORTH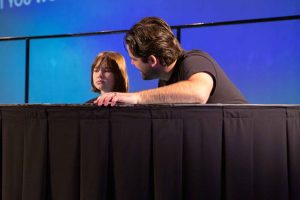 "In Sunday school, I prayed that Jesus would come into my life in September. Jesus has made me more confident in groups of people. I want to be baptized because I trust in the Lord."
My favourite scripture is John 3:16:
"For God so loved the world that he gave his one and only Son, that whoever believes in him shall not perish but have eternal life."
PRESTON VAN de VEEN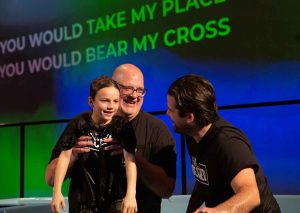 "I want to get baptized because I follow Jesus. It feels like a new life that has helped me with my fears."
ROGER TREFZGER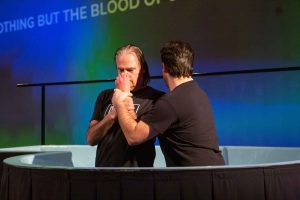 "I came to know Jesus through much reading of spiritual literature, including the Bible. Jesus teaches us to "seek first the Kingdom" and I believe this includes baptism as one step toward building God's Kingdom on earth. I came to know Jesus as my Saviour by joining a church and learning from others how Jesus had brought Joy and peace into their lives."
DEBORAH PHILIPS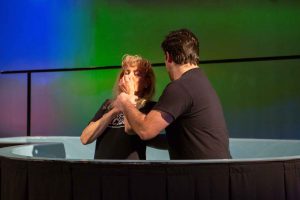 "I remember walking home from Sunday school when I was only 6 years old. I had been given a pin that stated "Love One Another," and I was proudly wearing it. During the Sunday school class, we had been told about how Jesus loves every one of us, and as I strolled past flowers and trees on that late summer morning I thought and felt intensely about that love, how amazing it was, how very beautiful it made life. I still have that precious pin, which reminds me of that day. From that moment on I've been a Christian, never wavering, though my Christianity has certainly evolved and deepened.
I am eager to take this next, exciting step in my spiritual growth!"
JASON WEIGHTMAN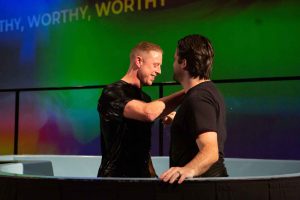 "Though battling addiction and the damage that played within my family we and I turned to Jesus. I've had many detours since but I've always been guided back. I try daily to dedicate my walk and my talk to match the example Jesus laid out for us, and find peace in my journey. I am growing, although slowly, into the man I've always known I could be. My wife Samantha is my rock, my Peter whom I continue to learn to trust more completely with all of myself. The good and the bad. I continue to pray for her strength in the journey of discovery and growth. With Jesus as the centre, we will always be guided on the path He has made for us."
BRYAN SCHIFFNER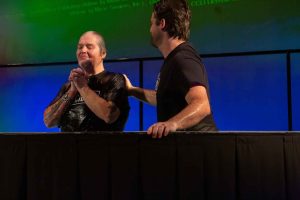 "This may sound strange, but after watching mass with my mom for quite some time, my temper is better I don't get nearly as upset as I used to. My mother has really given me a better understanding of a lot in my life. I have a better attitude, a lot better of an attitude. Forgive onto others! Hard to forget that one."
DEBORAH OLANIYAN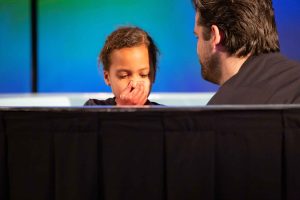 "I accepted Jesus when I was 6 years old when praying with my family. Jesus has been my best friend, my Saviour and my Lord since then. I want to get baptized because I want to show the world Jesus is my Saviour and I belong to His family."
My favourite verse in scripture is John 3:16:
"For God so loved the world that he gave his one and only Son, that whoever believes in him shall not perish but have eternal life."
PERRI MCNEILL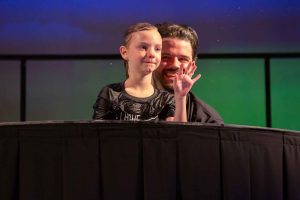 "I chose to accept Christ into my heart in Discoveryland about 4 years ago. When I am lonely or scared, I pray to God because I know He is always with me. I want to get baptized because my whole family is baptized and I want to be too! I know that being baptized will show everyone else that I follow God."
ERIC CUNHA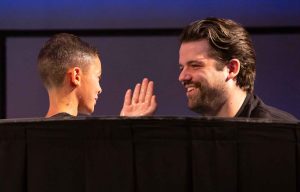 "I was 7 years old, we lived in our old house, and my mom was talking to me about Jesus. That day I accepted Jesus as my Lord and Saviour. After that, I know I have Jesus in my everyday life with me. I want be baptized because I'm ready to take that next step to grow in my faith."
My favorite bible verse is John 15:5:
"I am the vine; you are the branches. If you remain in me and I in you, you will bear much fruit; apart from me you can do nothing."
PEDRO CUNHA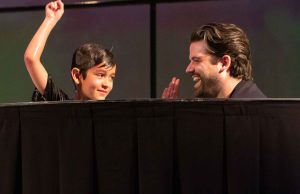 "In Discoveryland, I accepted Jesus as my Lord and Saviour. Jesus has helped me to be more kind and to show the fruits of the Spirit. I want to be baptized because I have decided to follow Jesus for the rest of my life."
My favourite bible verse is from Isaiah 40:29:
"He gives strength to the weary and increases the power of the weak."
CADE BICKFORD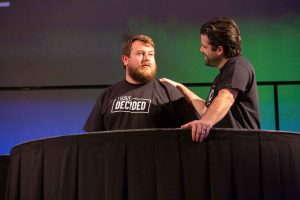 "If you ask my Mom, it would be when I was seven and came to her saying me and Scooby-Doo came to Jesus together. But if you ask me it was when I was 18 and realized I called myself a Christian all these years but never truly knew what that meant. Through research and prayer, I came to truly know Christ as my Lord and Savior."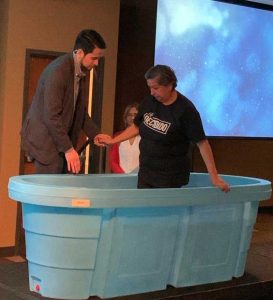 AMINTA VENEGAS
"My life was quiet, dedicated to my home and my family… but with the desire to have more orientation towards the path of God.
I met Jesus when my daughter and her husband took me to a Christian church for the first time and I knew this wonderful path to Jesus directly and without limitations.
I feel more love towards Jesus and peace in my life… What is a Bible verse that has made an impact on how I want to follow Jesus?"
Salmo 23:
"El Señor es mi pastor; tengo todo lo que necesito."
DUSTY BALDREE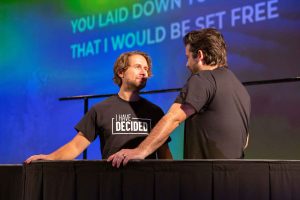 "It feels like I've always known Jesus since I was a young boy, accepting Him and being baptized when I was about 8 years old. Unfortunately, I thought I was smart enough and hardworking enough to make my own way in life so I just kept Him in my periphery. Well, despite myself, He kept chasing after me and has strongly re-awakened within me the necessity of keeping Him at the forefront of my mind, heart, and life.
Jesus initially called out to me to follow him when I was a young boy, riding in the back of a station wagon. Life, education, and work eventually took rule of my 'house' and I mistakenly put Jesus on the sidelines. I again began to believe in Jesus in 2010 giving him my heart and mind, in spirit, but not my life that was still overwhelmed by my career and family commitments. I had come to believe in Jesus but, unfortunately, I just kept him in a box. Over this past summer and into the fall of 2022, Jesus has been chasing me down to give Him more/all of my life and to learn how to better show others His supernatural unrelinquishing love.
When the foundations of my career began to fail in 2015, my days started getting very dark, anxiety and depression began to sneak in, and I couldn't keep a grip on all things I had to carry through life; He was there for me. He was saving me then, He is saving me now, and He is saving my future. He is my saviour."
What is a Bible verse that has made an impact on how I want to follow Jesus? Psalm 23 (The Shepherds Song) & 2 Timothy 1:7:
For God has not given us the spirit of fear; but of power, and of love, and of a sound mind.
If you or someone you know would like to get baptized, our next baptism weekend is March 11/12!
You may also be interested in …