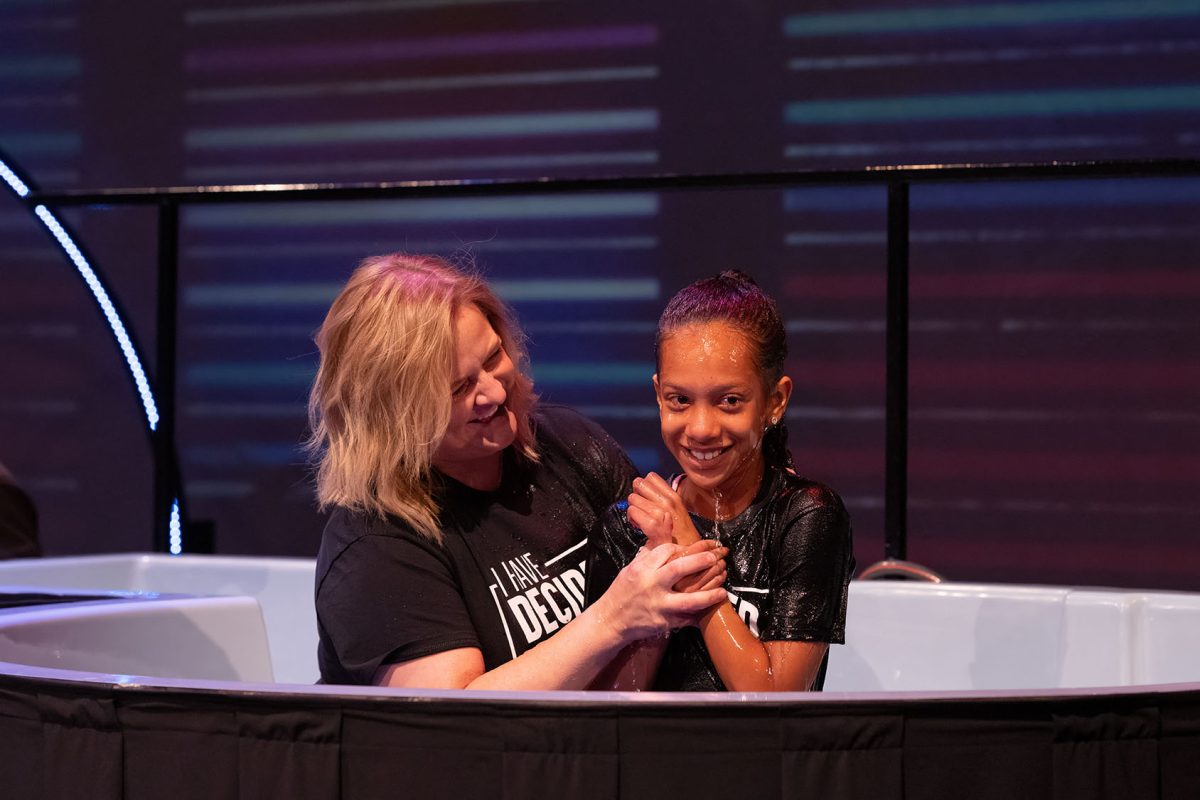 "I want to make my decision and my love for Jesus public."
On May 7/8, 2022 we watched 13 people take the step of baptism here at FAC. Every baptism is evidence of Jesus changing lives, and we want to celebrate that! Here are some of their stories:
DARRIAN DANFORTH
"I was a mean person and would yell at people. I wasn't good to be around. When I heard about Jesus, how I could follow Him, and about a place called heaven, [it] made me want to learn more about Him. With Jesus in my life, I am better to be around!"
OGHENETEGA (TEGA) ATIFE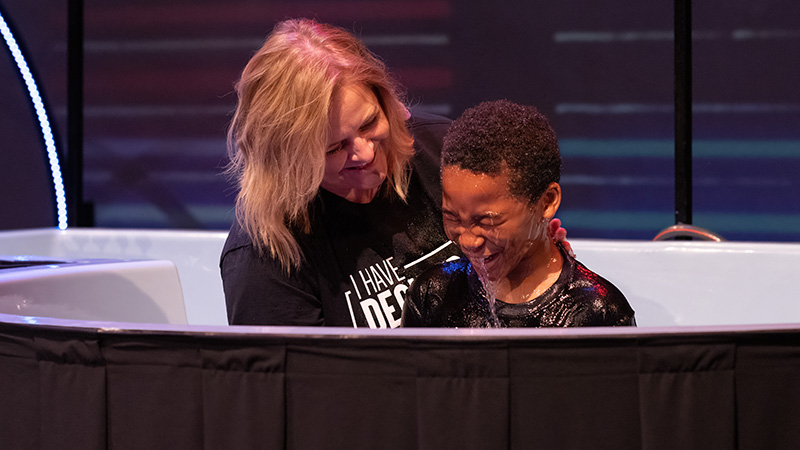 "On December 19, 2021, I became a Christian in church when I raised my hand to accept Jesus as my Saviour. I have been reading the Bible daily and getting to know God more every day. I am now more comfortable with praying. I want to be baptized because I want to be like Jesus. My favourite Bible verse is, 'Love the Lord your God with all your heart and with all your soul and with all your strength and mind.' (Luke 10:27)."
SAMARA WUTZKE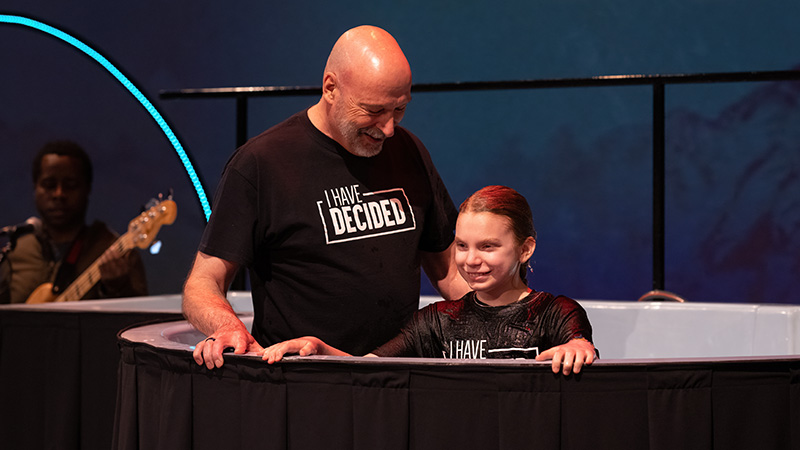 "I accepted Jesus as my Lord and Saviour at home after devotions with my mom. I believe I was 6 or 7 years old. Jesus has made a difference in my life. If I need help with a problem or lose something, I ask God to help me work through it. I want to get baptized because Jesus set the example, and it symbolizes that my old life is gone and my new life has begun. My favourite Bible verse is, 'The Lord himself goes before you and will be with you. He will never leave you nor forsake you, do not be afraid, do not be discouraged.' (Deuteronomy 31:18)."
SEAN TANGSOC
"My life before Jesus was all about myself; everything I did was to satisfy my needs and wants. When Jesus came into my life, I realized that all I do should be for His glory and praise.
I came to know Jesus through my Aunt Jocelyn Ho, brother Toby and cousin Jun Jun. Aunt Jo invited me to attend FAC. My brother gave me a Bible, and my cousin Jun Jun gave me daily devotionals that I read every day. Once I started coming to church services and reading the Bible and daily devotionals, it changed my life. I realized that Jesus was calling me to Him through different people.
Jesus changed the way I live my life by changing how I think. I believe that the Lord has a plan and that I should be patient to let His will be done.
Proverbs 3:5-6 says, Trust the Lord with all your heart; do not depend on your own understanding. Seek His will in all you do, and He will show you which path to take."
JAYLYNN ROBSON-ST. PIERRE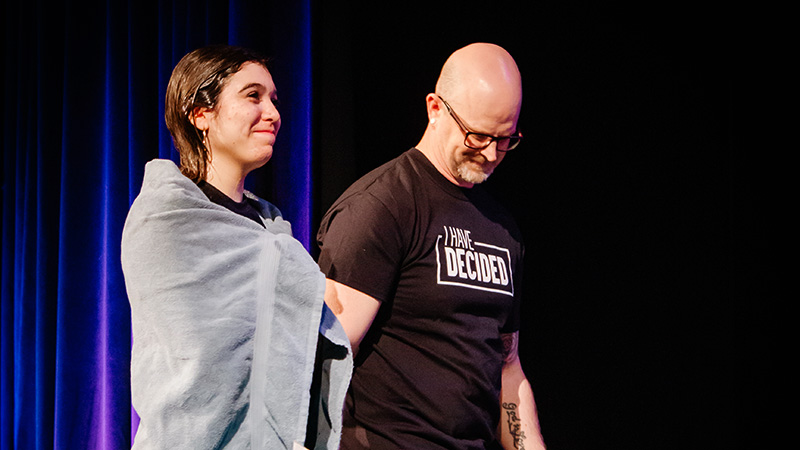 "I started to come to church with a friend that showed me ultimately the direction that I see my life going in. I have since spent a lot of time learning about Jesus and have included him in my everyday life. I'm excited to carry forward everything I have learned and serve Jesus."
HALLE WUTZKE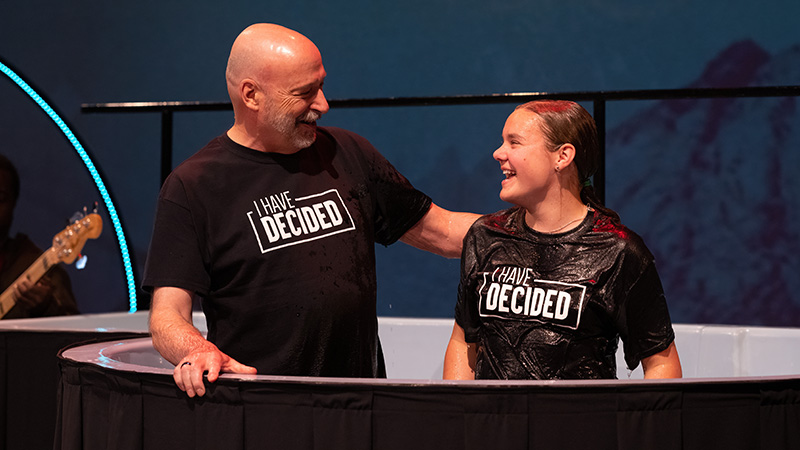 "I accepted Jesus as my Lord and Saviour when I was young. I said a prayer with my mom during devotional time. With the Lord in my life, I have grown to be kinder and wiser with my choices. I want to be baptized because it will bring me closer to the Lord, and I can 'start over' in my life. My favourite Bible verse is, '… that at the name of Jesus every knee should bow, in heaven and on earth and under the earth, and every tongue acknowledge that Jesus Christ is Lord, to the glory of God the Father' (Philippians 2:10-11)."
NICOLE SILVA
"I try my best not to sin and help people more often. I am a better person by not trying to sin. I want to be baptized because I want to get closer to Jesus and God. My favourite Bible story is of the little boy (David) who has a bag full of rocks and defeats the big bad giant (Goliath)."
ISABELLA SILVA
"I was born into a Christian home and I have been getting closer to Jesus. Before I just prayed without the heart. Now, I pray from the heart and talk to Him. I feel safe and happy to know God is with me. I want to get baptized because I want to be closer to God and have a connection with Him." 
ANNA OLANIYAN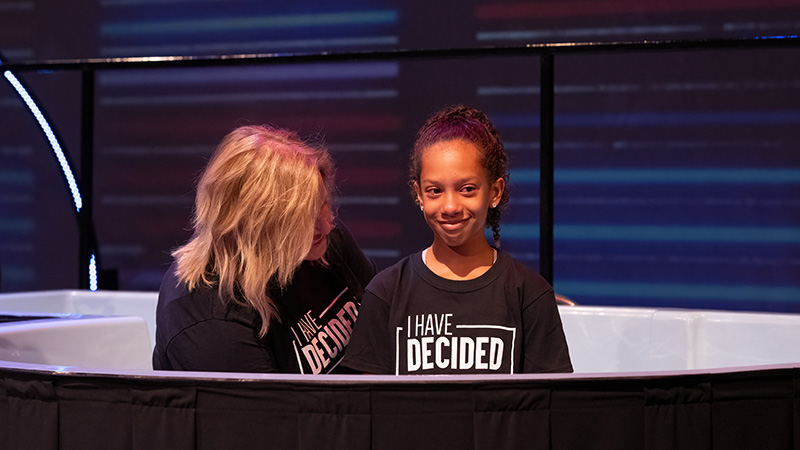 "My parents have been coming to FAC since I was born. In Discoveryland, I learned to love the church and the kingdom of God. In Preschool, I accepted Jesus as my only Savior. Now that I'm in Grade School I want to make my decision and my love for Jesus public. My favourite verse is, 'For God so loved the world that He gave his one and only Son, that whoever believes in him shall not perish but have eternal life' (John 3:16)."
EPHRAIM MUNOZ
"One Sunday, when I was 5 years old, I prayed to Jesus to be my Lord and Saviour. He is leading me in my life, and I can feel his love, care and company every day. I want to be baptized because I want Jesus to be my Lord and friend forever."
TIJESUNI ODERINDE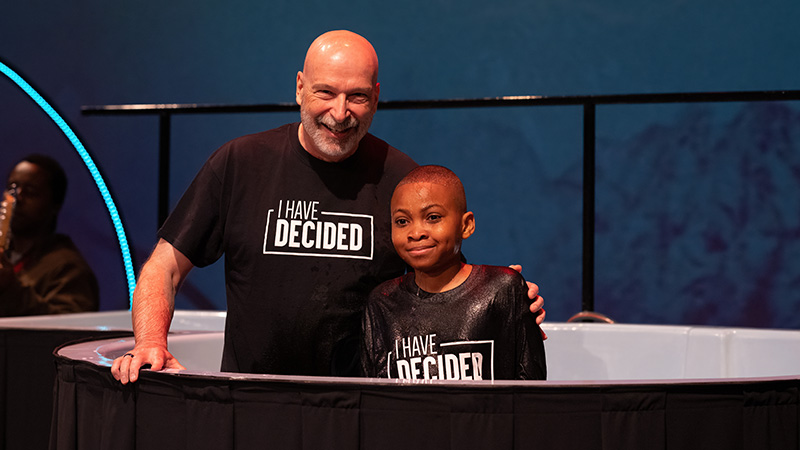 "When I was younger, I felt the spirit of the Lord wash over me, and I couldn't explain it, but I had a feeling that it was the Holy Spirit bringing me to Jesus. My mother and I prayed, and that's how I gave my life to Jesus."
CARLA JONES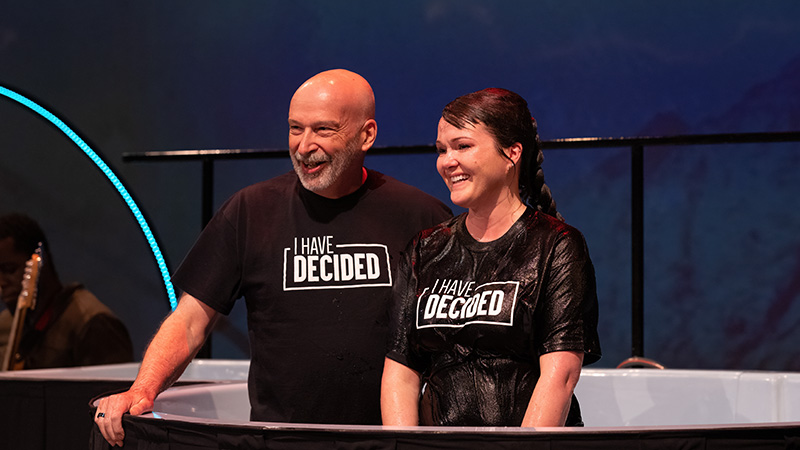 "I've always believed in angels, and I now know God sends angels to protect his children. I want to live without fear of evil; I am putting all my trust in God. I believe Jesus is my Saviour, and He will protect me with His almighty plan, reinvigorating my heart with hope and joy. My favourite Bible verses are:
'See, I am sending an angel ahead of you to guard you along the way and to bring you to the place I have prepared…' (Exodus 23:20)
'If you listen carefully to what he says and do all that I say, I will be an enemy to your enemies and will oppose those who oppose you.' (Exodus 23:22)
'May the God of hope fill you with all joy and peace as you trust in him, so that you may overflow with hope by the power of the Holy Spirit.' (Roman 15:13)"
---
Baptism follows the example Jesus set for us (Matthew 3), publicly showing others that you've said "yes!" to life in Christ and want to honour Him!
If you're wondering if you're ready to take this step, check out the next Preparing for Baptism Info Session for adults. If your child is showing interest in being baptized, get in touch with Pastor Crystal Sylvester (Grades 1-4), or Pastor Chet Kennedy (Grades 5-12); they'd love to connect with you and help your child take this step!
Photography thanks to Quinn Hystad and Maddison Marshall. 
You may also be interested in …