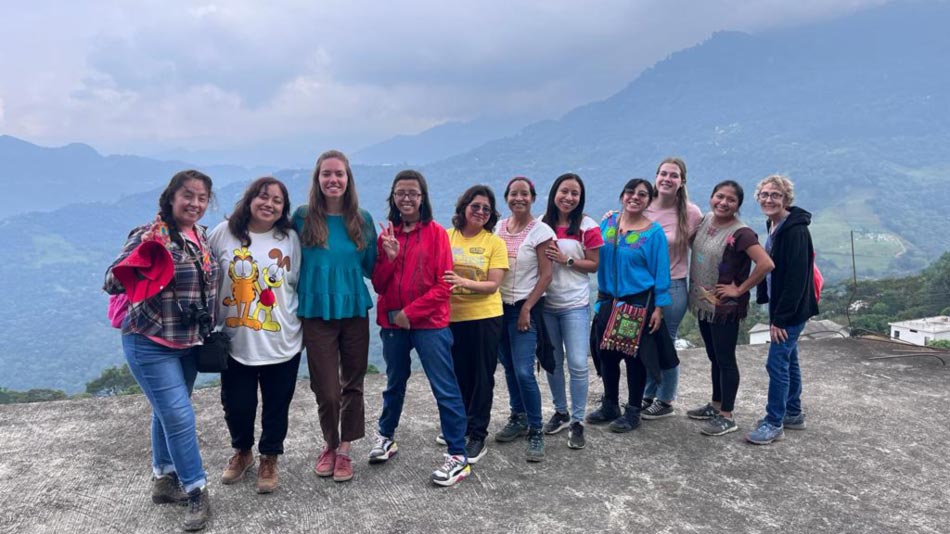 A God for All Seasons: An Update from Anna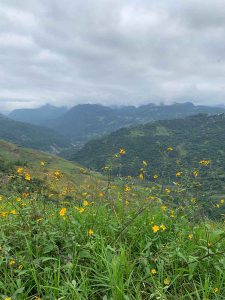 As part of The Alliance Canada, Anna Sinclair is an International Worker serving in Mexico. In this update, she reflects on seeking God in midst of all seasons, but particularly ones of transition.
It can feel disorienting, at times, to live in a city where the seasons are not clearly marked by the leaves on the trees. Growing up in Calgary, I grew accustomed to a colourful fall, bare and frosted branches in the winter, buds in the spring, and a very green summer.
In Mexico City, most of the natural world remains green year-round, however, there are other markers I have learned to look for as the seasons change. Red, white, and green take over the city during September as the country celebrates its independence, and as October creeps in these colours are replaced with the vibrant orange of the Cempasúchil flower (Marigolds).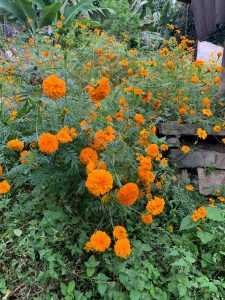 These flowers can be found all over the city, and while sometimes used for simple decoration, they are traditionally purposed to adorn the alters of those who observe "Day of the Dead". This is considered a syncretic holiday, merging the Catholic "All Saints' Day" and Indigenous customs and rituals revering the dead which pre-date colonization.
Most Christians in Mexico do not observe Day of the Dead, but it remains an important time of year for many Mexicans, and particularly for the families we walk with in Corazón Valiente (Brave Heart). I do not wish to be naive to the spiritual realities of these days (it is so much more than what is depicted in the film Coco), but I think there is a lot we can learn from the customs—in the rhythms of grieving, acknowledging, and honouring those who no longer walk with us.
At the end of October, the leadership team and a group of volunteers from Corazón Valiente went to San Pablito, Puebla to spend time with the Otomí families who live there (either permanently or who make the trip from the city back home for these dates) and to accompany them and learn together as they engage in the customs that correspond with the seasons.
I currently find myself in a new season of transition, wrapping up a two-year apprenticeship and returning to Calgary to connect and rest before returning to Mexico City as an International Worker. It is a strange thing to return "home" after creating "home" elsewhere. It is both a deep blessing and great pain to have loving communities in two different locations.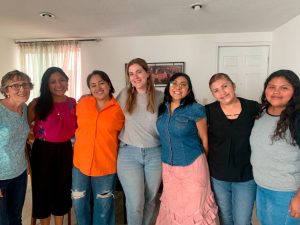 Each departure is a mix of excitement and grief as I leave one set of friends to engage with another. I get to celebrate new life in the families I walk with in Mexico while missing the first steps of my friend's children. I support my co-workers through the loss of loved ones while grieving a grandparent from a distance. So, as I navigate yet another season of transition, I choose to step into some of the rhythms I witnessed in the Otomí community:
I give myself space to grieve the losses. Yes, there is a great joy in being reunited with friends and family, but there is also a longing for what once was—for things I missed out on over the last two years.
I will treasure the moments I have with friends and family, whether in Canada or on the field. I try to be all in wherever I am, because I know time is precious and seasons and situations can change.
I prepare to walk through these steps again and again as the transitions continue. Change is one of the few things we can guarantee, particularly in international work, so I know there is value in having these tools in place to navigate future shifts with resiliency.
And finally, I rest in the arms of El Roi, the God who Sees; trusting that He saw me throughout my apprenticeship, He sees the current longings of my heart, and that He will continue to see me through all the ups and downs of seasons and transitions.
Written by Anna Sinclair, International Worker in Mexico. If you'd like regular updates from Anna, sign up to receive her prayer newsletters!
You may also be interested in …