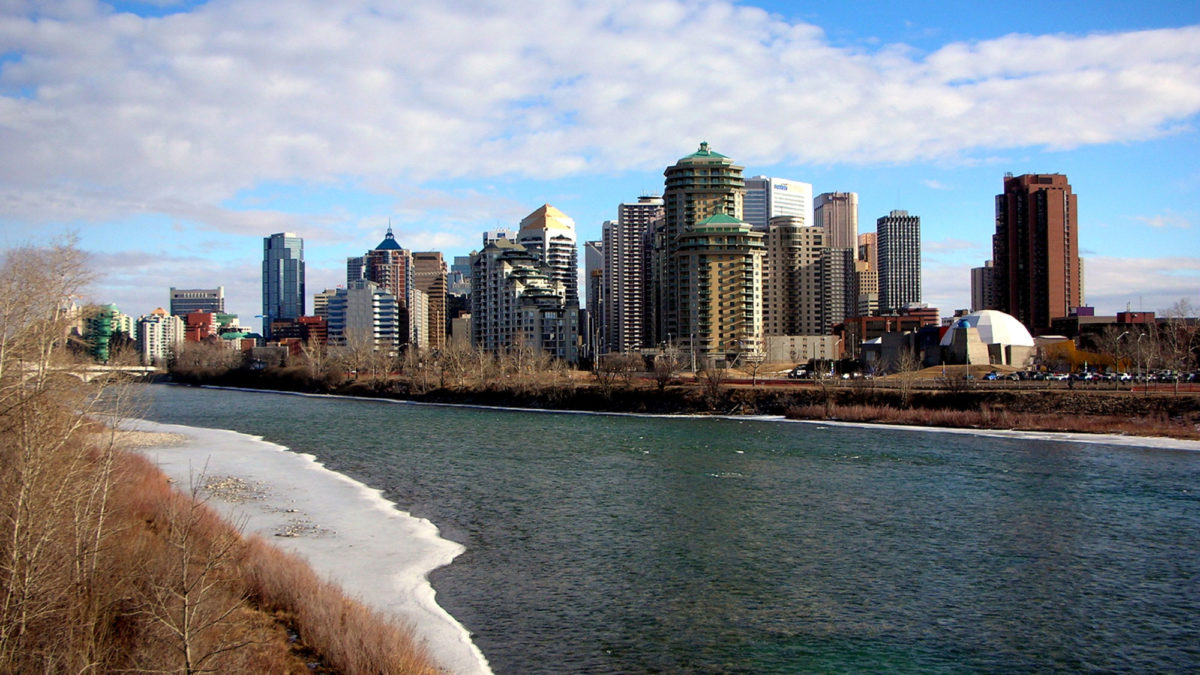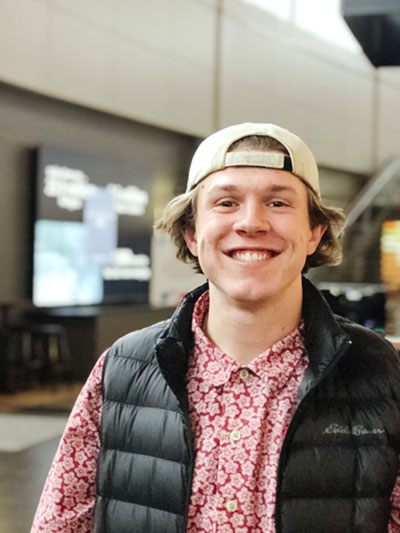 As someone who has lived in Calgary their whole life, it's crazy to see all the beauty, diversity, and opportunities this city has to offer. As the Student Ministries Share Apprentice here at First Alliance Church (FAC), I have the wonderful opportunity to explore how we can best reach our city, which is just oozing with opportunity for God's kingdom to come. One of my favourite opportunities that lies ahead of me in my new role at FAC is the question of how to best mobilize our students to live on mission every day, right here in our very own city. I have this dream in my heart that all starts with the question, "What if?" What if we, as a Student Ministry, were able to send out waves of young people into our city, schools, sports teams, or wherever they are (you name it)? I think this question has great weight, and if taken seriously can dramatically shape our students and our city.
On Mission? Who, me?
5 years ago, when I was in high school, I remember a time I was invited to go downtown to hand out coffee and Timbits, and to share Jesus with people. I was quite nervous on the train ride to downtown as I had no idea what I should be saying to people or how to bring up Jesus to people without coming across as forceful or weird. As I got talking to people I quickly realized that everyone had a need or a longing in their life for something – and I realized that Jesus is always the answer. It dawned on me that the gospel, the good news of Jesus, is simple but has the ability to radically transform lives. It was at this point that I discovered just how easy it was to embody Jesus and His message in my everyday, ordinary life as a high school student.
And this is my desire for students here at FAC; that they would understand how simple the gospel is but at the same time how powerful it can be. All it takes to put the gospel into motion is simple obedience. Simple obedience to the Spirit's prompting can radically change how we as Christians, living in Calgary, act and live out the gospel. And, simple obedience can look so different for so many people (this is what makes living a missional life exciting!). For someone it can look like it did for me on that cold winter night – just handing out coffee and Timbits downtown. In some of our high school students' lives it may look like having a genuine conversation with a friend at school and inviting them to youth group. It can look as easy as inviting your neighbors over for a meal and just sharing the hospitality of Jesus to them. There are endless possibilities and this is what makes journeying with God to reach our city so fun.
A really cool example of a couple of our FAC students following the Spirit's prompting to reach our city is a program some of them created called Agape. Agape is completely student-run and it focuses on training other high school students in how to reach other students in their schools. They also focus on organizing events, across multiple high schools, in order to share Jesus directly with those who have never heard or experienced Jesus. It's amazing to think that God planted this idea in 1 student's mind and to see in such a short time all that has come about from it. Agape is currently represented in 11 Calgary high schools! It really makes me wonder what would happen if all of us took seriously what God plants into our hearts and didn't underestimate what we can do with God. If 1 high school student's idea has already penetrated 11 high schools, imagine what could happen if 150 students did the same – or for that matter the over 3,000 people that attend FAC.
Simple Transformation
One of my other favourite ways to reach our city is simply by living our lives differently. Coming up with a bunch of great ideas to reach people in our city for Jesus is awesome (I'm all for it!) … but sometimes all it takes to gain influence in someone's life is to just act differently. Living a holy life will get people's attention. From experience this often leads individuals to ask questions as to why you live the way you do. In my opinion this is such a great way to share the gospel. On my baseball team in high school, I constantly got asked questions on road trips about why I live my life differently than the rest of the team. They didn't always agree with my way of life, but I believe Jesus used these conversations to plant seeds in my teammates. Again, it's so simple! All we're called to do in this scenario is to share that we live differently because Jesus has transformed our lives. You'd be surprised how many people notice you when your actions stand out from the norms of society – it's astounding!
"I think it's totally possible to see the culture of our city changed…"
So my dream for answering that "what if" question is simple but profound. I believe if every student at FAC understood that the gospel is simple, listened to the Spirit's prompting, and wasn't afraid to speak out and obey, Calgary would be transformed. I think it's totally possible to see the culture of our city changed if we follow these simple steps. We're already beginning to see this in our high schools. The gospel, shown by people living missional lives in their ordinary routines, is able to create a "Jesus culture" in our city, and Calgarians will begin to ask questions about what is happening. Partnering with God to reach our city has the potential to be so fun, because God loves it when we use our creativity to glorify Him. So know that no idea to reach our city is too big, too small, or too "out there" to be used to reach people. Let's just listen to the Spirit and obey, and then watch all the amazing things God does in our city.
Written by Nathan Kinnie | Feature Calgary photo by Russell Moore Images
---
You may also be interested in …