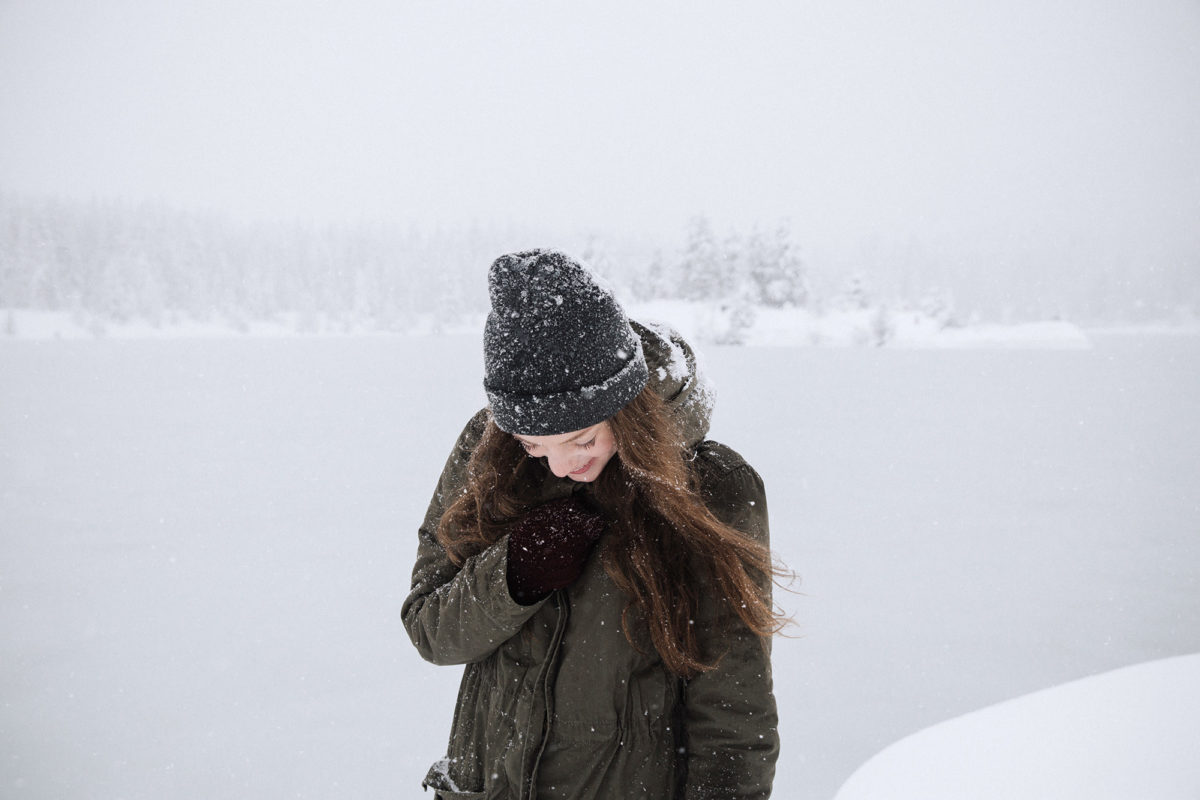 It took waking up in the middle of the night with an overwhelming feeling of isolation, heaviness, fear and darkness to absolutely shake and change me.
After running from the Lord for so long, He was the only one I could run to. At the age of fourteen, I chose to be baptized; however, it took another six years for me to fully understand and accept Jesus as both Savior and Lord of my life. From the age of 8, at the time of my parents' divorce, I struggled with buried pain and chronic rejection. I lost my Dad to a massive stroke in March 2016 and because of degrees of estrangement, I was left reeling in a pool of conflicting emotions. I thought I had this ability to carry the load of being a full-time student, working part-time, living on my own, and appearing as though I was handling it all so successfully. God knew I was like a time bomb ready to implode.
This season led me to hitting rock bottom, where all I could do was fully surrender everything to Jesus.
The battle began when lies of the enemy tried to convince me that I wasn't worthy of forgiveness, and that I had no earthly purpose … these lies overtook everything in my life. One of the most fear-filled experiences was being on the C-Train platform, overcome with a pressure on my chest that left me struggling for air, thinking I was dying. Out loud I'd repeat, "Jesus, save me … Jesus, save me …" I had made a collection of index cards with scripture verses; I carried these with me everywhere. When I'd feel completely overwhelmed with anxiety, I would read my scripture verses out loud. I knew I was in a mighty spiritual battle, and only the Word of God was powerful enough to defeat the enemy of my soul. I could hear the Lord speaking to me so clearly that these experiences were not because He couldn't forgive me, but that I couldn't forgive myself.
During a Saturday night service at FAC in August 2016, I remember wanting to bolt right out of the big room. We were in the series, "Power and Glory", and the teaching was about Naaman, whose problem was leprosy. The Holy Spirit caught my undivided attention and convicted me through the words of Pastor James:
"Despite everything you have going for you in your life, what's the one thing that casts a shadow over everything else? What's the obstacle in your path? What's the problem that won't go away? What's the issue you can't solve? What's the fight you seem to lose? What's the challenge that's too big?"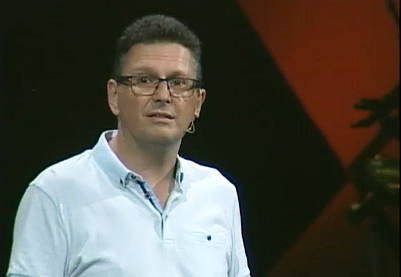 I felt like I was cornered and I had been found out.
When the service was over, I was stuck in my seat with tears filling my eyes. God was persistent in pursuing me, so I went to the front for prayer after the service. After speaking words of confession, Pastor David Kang prayed over me, and I felt the spirit of rejection leave me. The peace I felt was indescribable! I left the church thankful for the healing and deliverance I had experienced, not realizing that God wasn't finished with me. I had not yet surrendered everything to him. There were still hidden pockets of stubbornness and sin.
Soon I found myself beginning to act complacent, already dipping my toes back into my old comfortable habits. I was being selfish and justifying my behavior thinking, "as long I'm still inviting God into my life, and reading my devotions every morning, things are good." This was even more dangerous and opened me up to even greater spiritual attack. Because there was still hidden sin that needed to come to the surface, I was tormented with even greater anxiety and fear. In a moment of desperation, I cried out to God to shake me up – at whatever cost. I was now giving God permission to bring to the surface all the secrets and hidden things that I had pushed down so deeply and had ignored almost all my life. I knew it was there, but it was just too messy and painful to want to deal with.
That night, out of a sound sleep, I experienced the most intense oppressive attack I had yet encountered. I phoned my mom, completely distraught, and she spoke the Word of God and prayers of deliverance over me. Following that episode, I realized I was living a double-minded life … desiring the freedom and healing that Jesus brings, yet still seeking ways to feed and satisfy my craving for the world's attention and approval. I knew in my heart the Lord was telling me to "pick up my mat and walk."
At a worship and prayer conference in October 2016, I encountered the unconditional love of my heavenly Father. Only God could have orchestrated something like this and I am still in awe of how He reached out so tenderly yet so powerfully. Our heavenly Father desires us to be completely secure and content in His perfect love and He stops at nothing to restore our heart with His. The "orphan spirit" in me melted away as I wept, basking in His delight in calling me His little girl.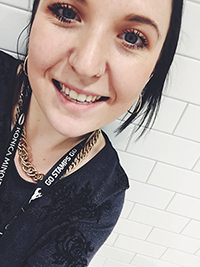 My past no longer keeps me chained and condemned – His love and grace will always be more than enough for me. I thank Jesus for the freedom He brings, for the power that is in His name. He continues to work in my heart, and stretch my faith to trust in Him more to overcome my fear and  live a victorious life – because that's what He called me to. In God's perfect way, my name "Nicole Victoria" signifies double victory. I went on my first mission trip to Zimbabwe, Africa last summer, and I'm so thankful and privileged to be part of the CRAVE discipleship program this year through FAC with such encouraging and supportive peers and leaders. My life is a testimony to the truth of John 10:10, "The enemy comes only to steal, kill and destroy, I have come that they may have life, and have it to the full."
Written by Nicole Howard