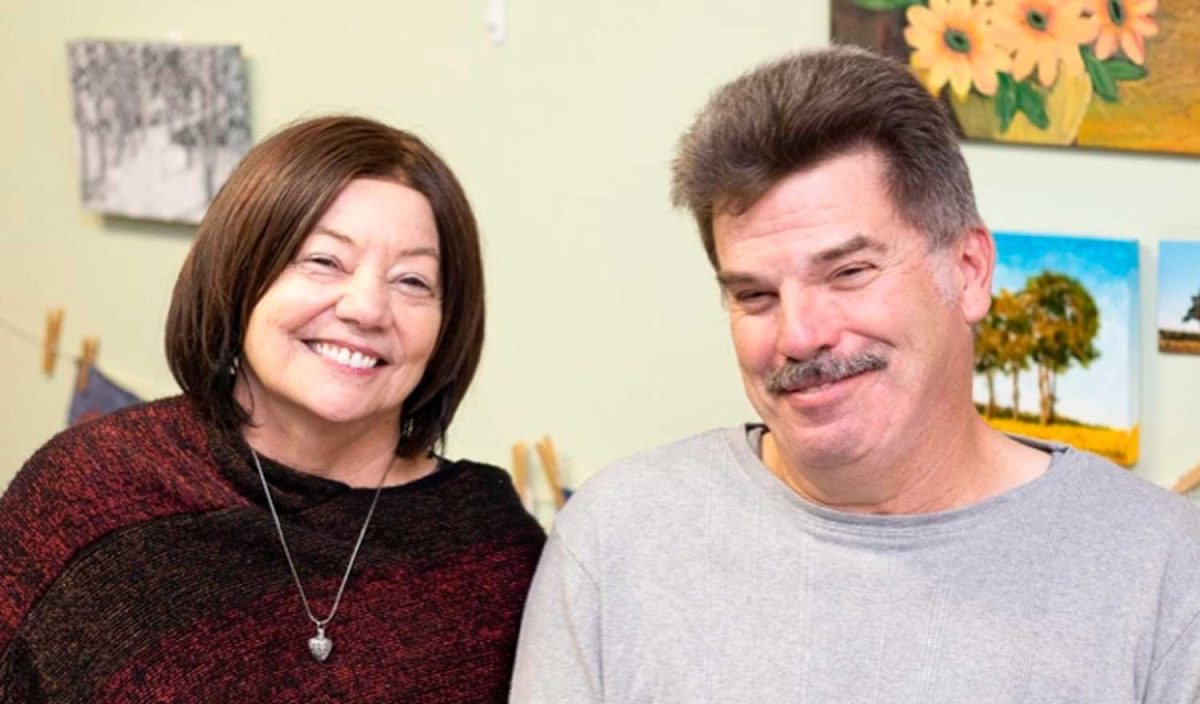 He Carries Me
My earliest memories of abandonment were between the ages of 3 to 5 years old. My mother had contracted tuberculosis (TB) and was isolated in a hospital for 2 years while my grandparents took care of my brother and me. My father was stationed on an army base a 4-hour drive away in Aldershot, Nova Scotia, closer to the TB hospital where my mother was in isolation for 2 years. He would come home to visit us a couple of times a month. 
He had no vehicle so he would hitchhike to see us or to see mom when he had time off. My sister, Jackie, 2 years younger than I, was also in a children's hospital for 1.5 years in Cape Breton as my mom was pregnant when diagnosed with TB. Mom became pregnant again with my youngest sister, Ann, after she went into the hospital, so her surgery was delayed for another 10 months until the baby was born. I was incredibly grateful that Mom eventually recovered from TB, but our relationship growing up continued to be complex.  
Growing up in Oromocto PMQ's at Base Gagetown, my father would drop us off at church and go to the mess (bar) and often forgot to pick us up so we would walk home. My father, who was a drinker from a young age, used alcohol to deal with the stress. I was afraid of my father then and have vague memories of being inappropriately touched by him and my uncle when they were drunk. I suspect my grand uncle who raised my grandfather, abused my father and his brothers when they were young.
My beloved grandmother who I affectionately called "Nanny" also took Ann and cared for her until my mother was released from the hospital. Nanny was always very special to me. In fact, I called her "Mom" for years. Nanny was Métis and spoke a colourful language that was part English and part French, all with a Newfoundland accent. She was also of the generation when there was a risk of aboriginal children being taken to residential schools. I remember she spoke to me of her faith in God on a few special occasions.
She told me Jesus loved me, just before I left for the West, but I doubted it.
I was always painfully shy and sensitive as far back as I can remember. I did well in school but was not encouraged to continue in college. My parents believed that as a woman, I should get married and have children. I remember being ridiculed for trying to be better than them. I just wanted to get away from the home environment so I took Administrative Studies in high school and became a secretary.
I became pregnant with my first boyfriend in high school in my senior year and felt extremely ashamed of myself. My parents wanted me to break up with him and have the baby and stay home with them. My boyfriend's father wanted me to stay with them⁠—which I did⁠—but learned that his mother felt I was ruining her son's life and didn't want me there. I then went to stay with a young couple who I babysat for but soon the husband made advances toward me. His wife then left with their child and I felt I had nowhere to go.
He introduced me to drugs while I was pregnant and later tried to recruit me into prostitution, which was my breaking point. I packed up and left. 
My social worker convinced me to give the baby up, to what I hoped to be a better home than where I came from. I got a job but I became extremely depressed and began to drink to numb my pain. I ended up leaving the Maritimes and moving to Calgary in 1972. I landed a good job in an oil company and found that the culture there was a lot of partying as well.
That baby⁠—my first son⁠—Jason, looked me up when he was 20. I was filled with joy to have gotten to be reunited with him. I am so grateful to have had a relationship with him until he passed 9 years ago, at age 42. Jason also had substance abuse problems and an undiagnosed defective heart. Shortly after reaching out for help with his addictions, he was roofing with a friend on a hot humid summer day in NB and died of a heat stroke.
I had to grapple with the feeling I had lost him again.
I fell into a deep depression. 
In addition to his passing, a few years ago at the request of my dad, I went to Nova Scotia to help him keep mom at home when she was dying from pancreatic cancer. I was there for almost 5 months, coming home occasionally to see my family here in Calgary, Alberta. Mom and I were enjoying a special closeness until the very end when she was under heavy medication and she asked me to leave, saying she wanted my younger sister, Jackie, there with her instead.
While it hurt, I had empathy for Mom. My mother had been adopted and had severe self-worth and abandonment issues of her own. She became very depressed and agoraphobic over the years and there continued to be a lot of strife in the home and in my parents' relationship. 
Jason's death and the subsequent deaths of my mother and brother all occurred just before I turned 60. It was one of the greatest emotional and spiritual challenges of my life.
Over a 5-year period, I sought counselling. I pursued a closer dependence on God. And although Jason is no longer with us, he left me with two great blessings: his 2 children. I get to see my grandbabies when I travel back to the Maritimes, usually a couple of times a year, and we stay in touch online. The support of my loving husband, kids and grandkids helped heal my sense of loss.
I met my current husband, Glen, 27 years ago and we were married a couple of years after we met. After years of always choosing the wrong kind of man, I decided to let God choose the right man for me – that was Glen (that's him and I in the cover photo!). He is kind, loving and dependable. My children love him and he treats me like I'm the most important thing in his life. We bought our first fixer-upper house in Ogden and began attending a small church there together where we got married and then baptized.  
After my daughter was married and had her first of 2 children, she moved to Bearspaw and started going to Rockpointe Church.  We attended with her family for a few years. Then, Glen and I started to attend at FAC, which was closer to home.
I joined the FAC Choir. I fell in love with singing and worshiping. However, I had still been keeping my distance and was unable to sing solo or really be open to friendships or let people know me. I had so much shame about my past and felt people would reject me if they really knew me.
At FAC, I have attended Unstuck and a few Women2Women bible studies which I enjoyed and grew in my faith; I started Celebrate Recovery a couple of years ago which has been amazing for my recovery from my residual emotional issues like anxiety and anger and resentment; and I also recently attended Renewing Hope and found it extremely beneficial. But even then, I find I am still fearful in large groups and overly sensitive, expecting to be rejected.
I am still on this journey of healing⁠—but I am filled with hope as I remember how God has remained faithful in the past and how He carries me today. I am continuously learning more and more about Him.
By the grace of God, I have been clean and sober for 40 years and I continue to grow in His love and acceptance…and I get to celebrate my 70th birthday this year!
I recognize that I am powerless over my past and the behaviour of those who have abused me. I have been able to forgive my parents and make amends to them – my relationship with my parents has since been mended. My father, turning 94 this year, turned to faith and quit drinking 44 years ago.
I praise God for my good health and the life He has given me. It could easily have gone very differently considering my childhood. I am so inexplicably grateful for my loving family and grandkids and they remain my priority in my life.
I'd like to close with the last 2 verses of the poem, "Footsteps in the Sand" that I love and relate to:
But I have noticed that during the most troublesome times in my life there is only one set of footprints. I don't understand why when I needed you most, you would leave me.

The Lord replied, "My precious child, I love you and would never leave you.

During times of trial and suffering, when you see only one set of footprints in the sand, it was then that I carried you."  
We thank Lee for bravely sharing her story of how Christ continues to carry her, through every season of life! At FAC, we love celebrating stories and journeying alongside one another. If you would like to get connected, check out Next Steps.