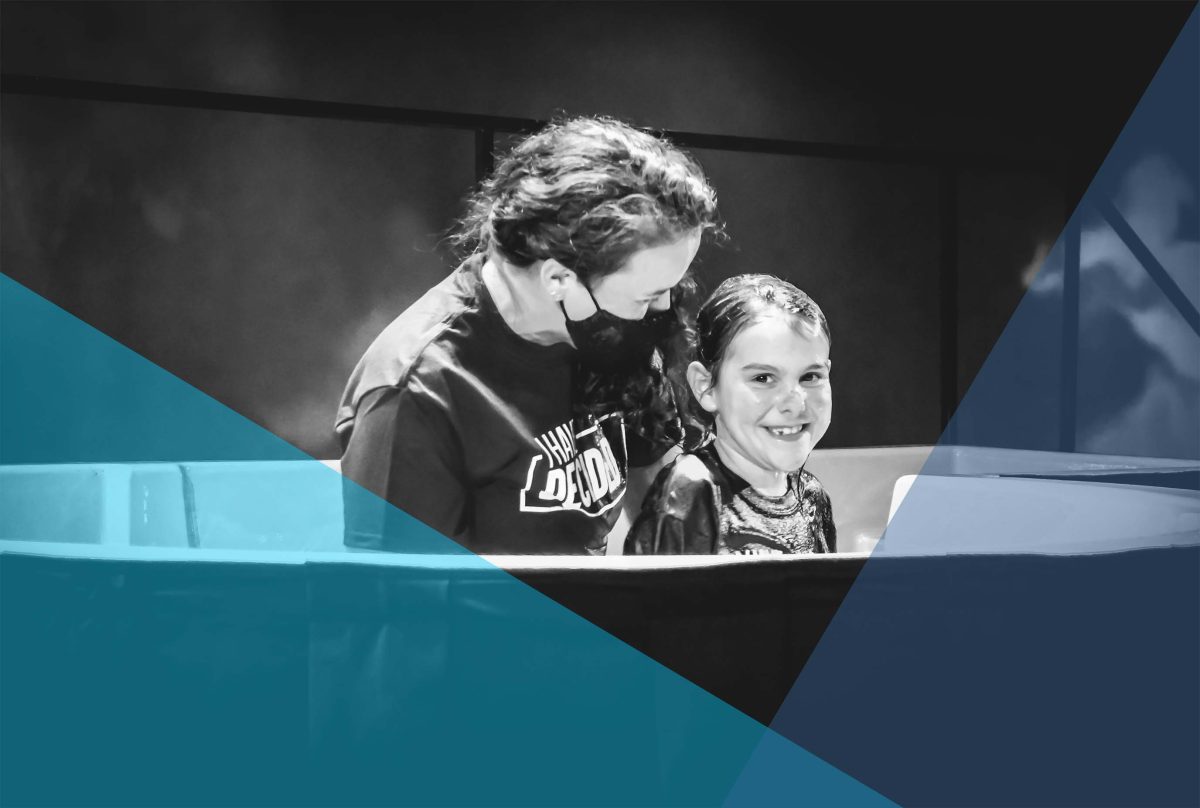 We love celebrating baptisms here at FAC. Did you know being dunked under the water and raised back up symbolizes the transformation that happens when we "put to death" our old way of life and say "yes" to the new life given to us through Jesus' death and resurrection? It's a one-time public acknowledgment that you've decided to live all for Jesus. 13 people took this step at FAC on January 29/30, 2022!
Here are some of their stories:
RICHARD APPIAH 
"I was just a churchgoer, living my life any way I pleased. During my undergrad in 2014, it seemed impossible for me to finish school, but God made a way! Jesus changed my life a lot – seeing me through school, saving me from demonic attacks after my undergrad, bringing me to Canada, and still protecting me. My favourite Bible passage is Psalm 23."
WENDI 
"I went to Sunday school as a child. My parents rarely attended church. I became very focused on my career as an adult. A year ago, I was diagnosed with breast cancer, and suddenly death became very real. I sought to find meaning in my life … Through meditation, group support, and learning about divinity, I feel the light of Jesus now. I am now more patient and kind; I value and cherish life! Psalm 23."
GODWIN OKEY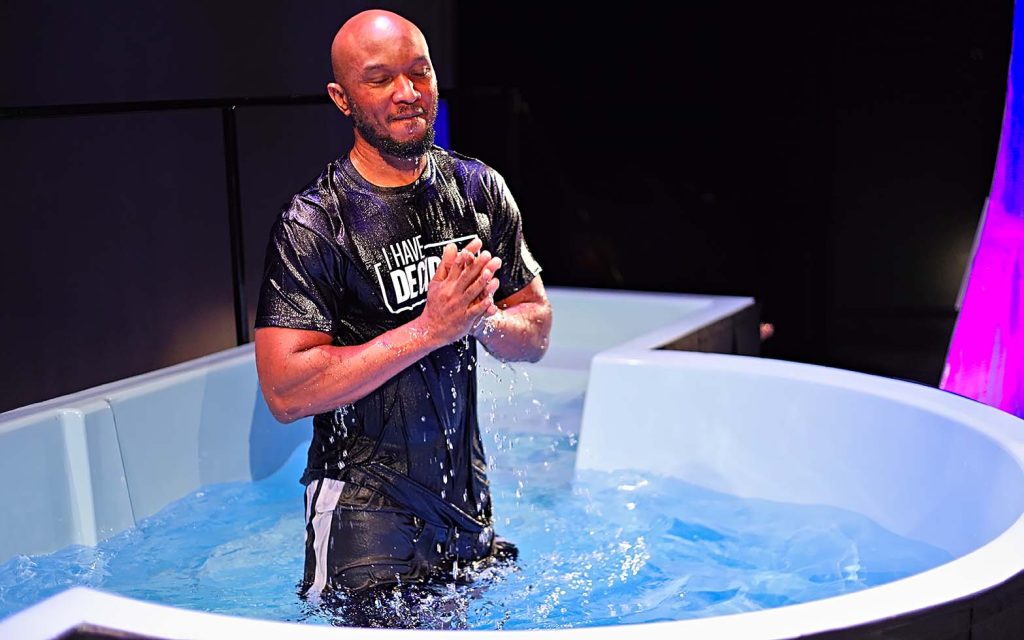 "I was born into a Christian family, but I was never baptized. Every time I thought about it, I felt I wasn't a good enough Christian yet; something very important was missing in my life. My relationship with Christ wasn't yet complete.
Jesus has made a huge difference in my life and my family. As a father, I tell my kids that I wouldn't be alive today without Christ growing up. I grew up in a very rough environment in Africa, where most kids end up joining a cult or don't believe in Christianity. But my late mother did all she could to take me to church and make me understand the importance of having Christ in my life. I am also doing for my kids, telling them about Jesus and how He died for our sins.
John 3:16-17 says, 'For God so loved the world that He gave His only Son, that whoever believes in Him should not perish, but have everlasting life. For God sent not His Son into the world to condemn the world; but that the world through Him might be saved.' These verses made the difference in my life as a young man growing up in Africa."
SOMOTO OKEY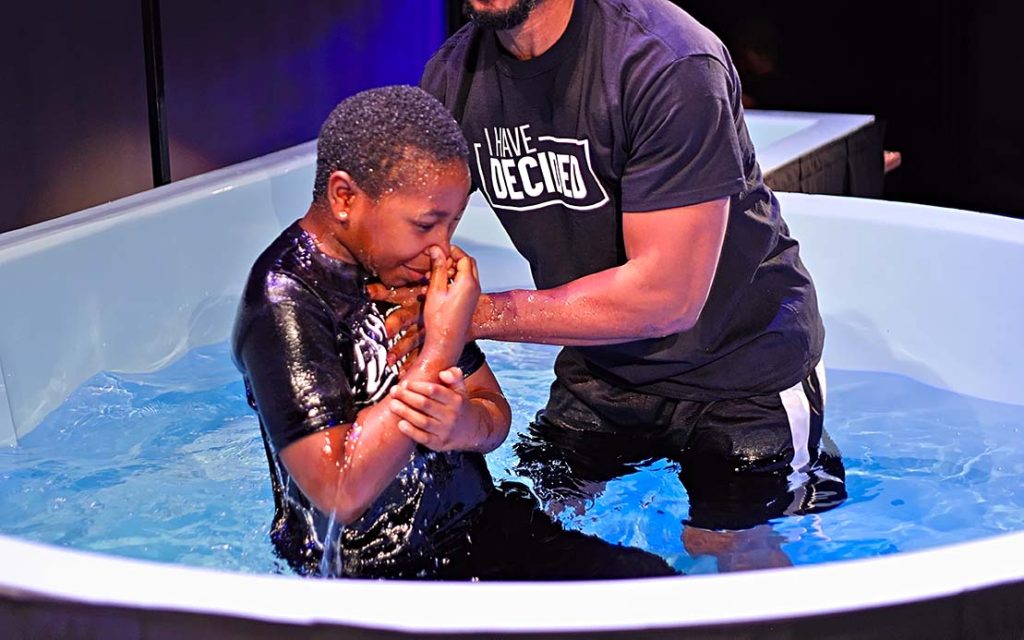 "My life before Jesus, I would lie and make bad decisions that would cause me to get in trouble. My mom asked me if I wanted to follow Jesus, and I said YES! I know how to make better choices now. I want to be baptized because I want Jesus to guide me when I make decisions." 
NATHAN OLKEY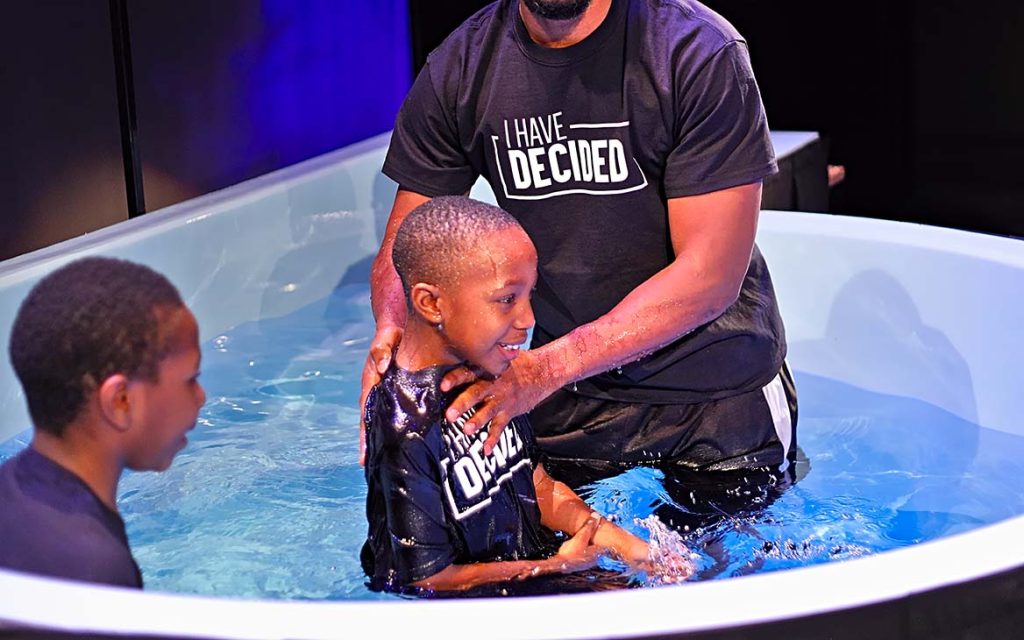 "I want to be baptized because in the Bible, whoever believes in Jesus are baptized. I accepted Jesus by praying and asking him to be my Lord and Saviour. In 2010 I gave my life to Christ. My favourite Bible verse is Psalm 139:14, 'Praise you because I am fearfully and wonderfully made; your works are wonderful, I know that full well.'"
HOLLAND FIELD
"I was 6 years old when I asked Jesus into my heart. It was with my mom and dad one night before bedtime. Jesus has helped me understand the importance of being kind and loving to everyone. I want to be obedient to Jesus by getting baptized; I want everyone to know I love Jesus and I'm a follower of him. My favourite Bible verse is, 'I praise you because I am fearfully and wonderfully made; your works are wonderful, I know that full well.' Psalm 139:14″
BECKHAM FIELD
"I was 6 years old when I asked Jesus into my heart. I was in Sunday School with my cousin, and we both prayed together. Having Jesus in my life has helped me not to be fearful. I feel comforted and safe knowing Jesus is with me. I want to be baptized because I feel Jesus is asking me to. I want to follow his example. My favourite Bible verse is, 'He will cover you with his feathers, and under His wings you will find refuge, His faithfulness will be your shield and rampart. You will not fear the terror of night, nor the arrow that flies by day.' Psalm 91 4-5″
MISAEL CASTRO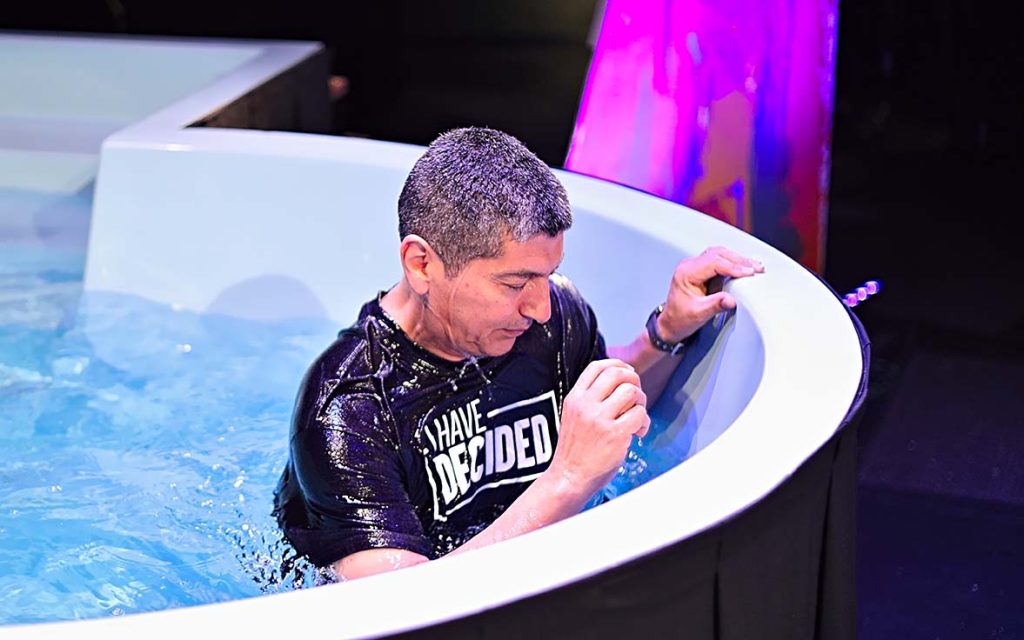 "Studying the Bible has opened my eyes, knowing who God is. God is LOVE; He loves me no matter what, through Jesus' death! He cleaned my sins with His blood and gave me a new life."
DONALD HOLT 
"I have always known since I was a child that Jesus was my Lord and Savior. With my family and friends not being religious, I lived in the world. I prayed and occasionally read the Bible but never really knew God or Jesus. About 6 years ago, I was searching for meaning, and God finally got my attention. I repented, and my life took a completely different direction … My relationship with Jesus is now on a very different level. The Holy Spirit encouraged me to be baptized! I believe the God of the Bible created me, and I was born a sinner. That means one day, I will die. I also believe that Jesus is God, that He came to earth and died on the cross for my sins. He rose, and He is seated at the right hand of the Father, and He will return one day. I believe there is nothing, nothing more important than following Him!"
GABRIEL ELLISON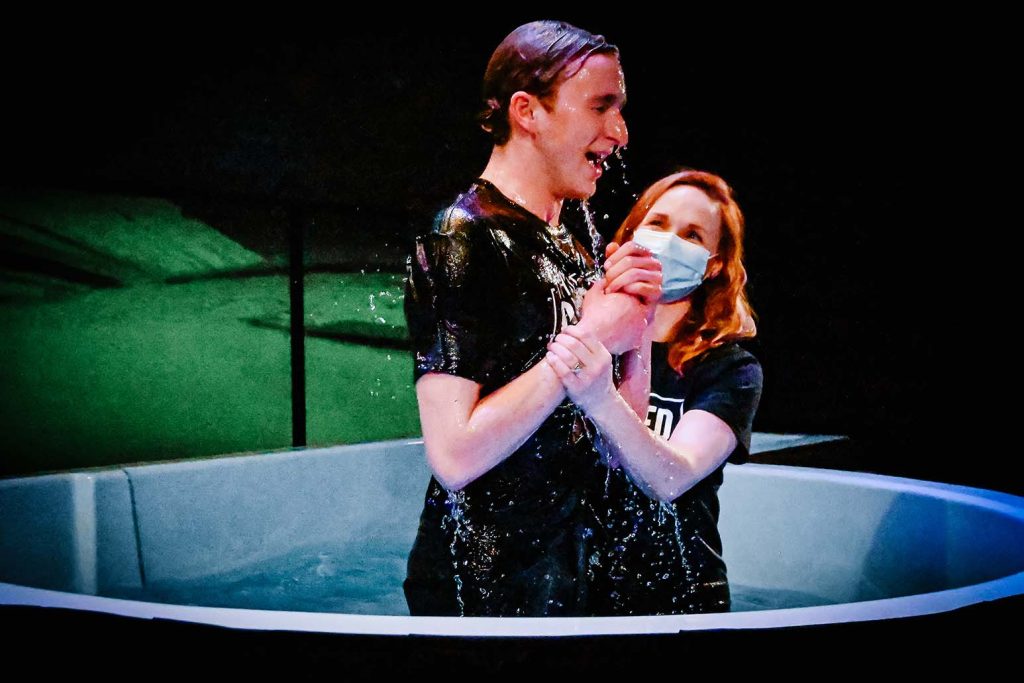 "I was born into a believing family, but I've seen God's work around me, and He's done more than I could ever have hoped for in my life." 
FEYI SANYADE
"I accepted Jesus as my Lord and Saviour when I heard that Jesus came down to die on the cross for my sins and give me eternal life. Jesus has helped me make the right decisions. I want to be baptized because it shows I am a follower of Jesus. My favourite Bible verse is John 14:6, 'I am the way, the truth, and the life so on one comes to the Father except through me.'"
GWEN VAN HERK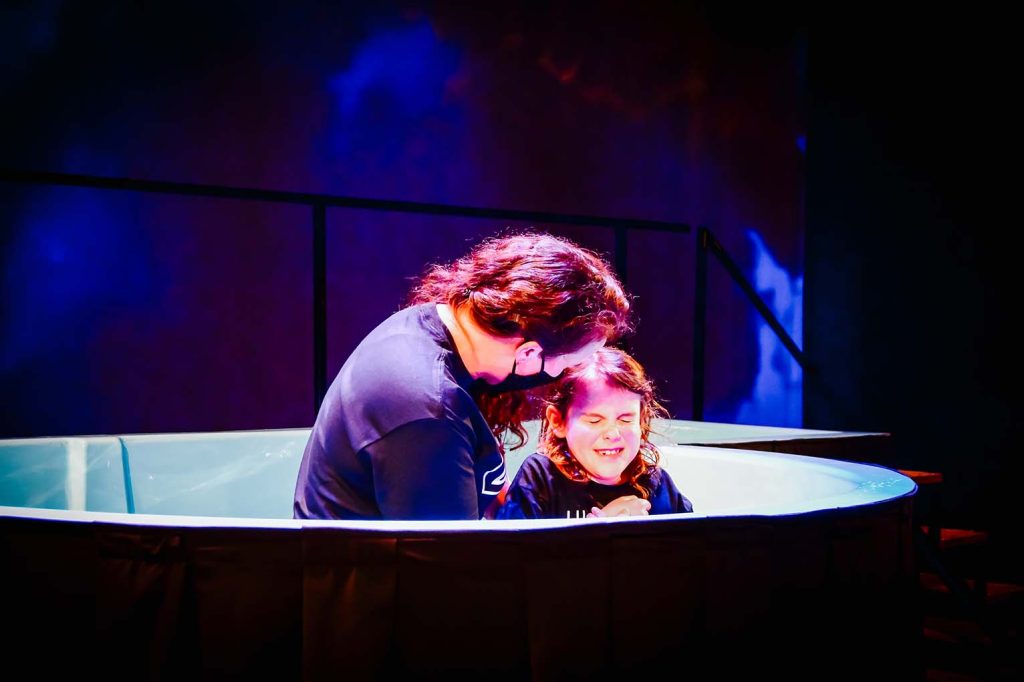 "I've believed in Jesus for a long time – probably since age 2. Around age 5, I prayed with my mum at the kitchen table to invite Jesus into my heart. Knowing Jesus is always with me helps me feel safe and glad. I was inspired to get baptized by my sister 2 years ago, but then COVID happened – I've been waiting to get baptized for a long time! My favourite Bible story is Moses parting the Red Sea (Exodus 14:13-14, 21-22)."
The next baptism weekend at FAC is coming up on March 19/20. If you're ready to take this step, let us know! Or, to learn more about baptism, check out the Preparing for Baptism online info session offered.
---
You might also be interested in …