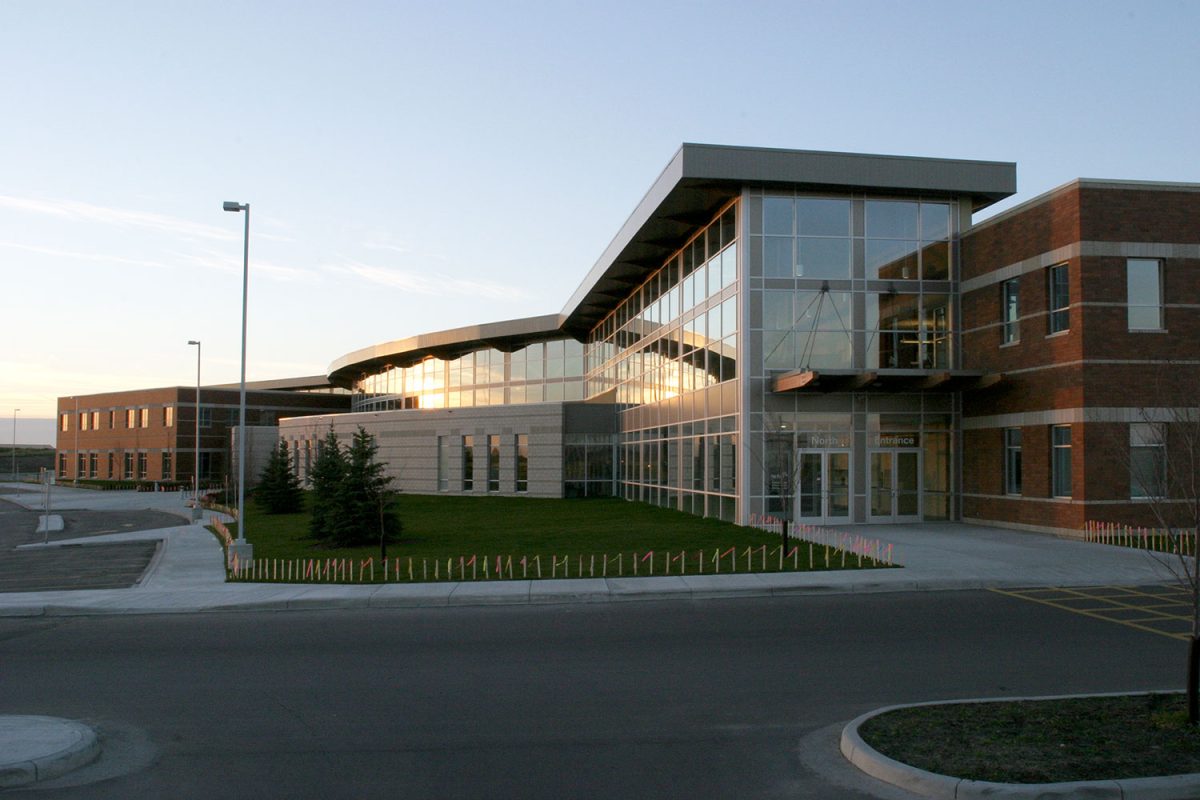 Celebrating a Mortgage-Free FAC Deerfoot Campus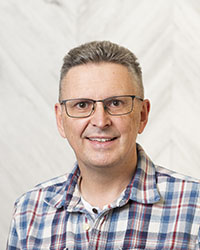 Moving house can be both fun and stressful. Most of us have stories to tell. Way back in 2005, FAC moved into a new house. We knew our city was rapidly expanding southeast and sensed God's call to be present where thousands of people were on the move. And so we set up home in what we now call the Deerfoot campus. As previous Lead Pastor Terry Young shared in the 75th special edition of Storyline magazine:
"Life is a series of crossroad moments. My story, your story, our story is filled with choice points that, at times, seem small and insignificant. At other times our crossroad moments can best be described as Maalox moments – where the stakes are high, the future is clouded in the mist, and we feel the risk in the pit of our stomachs. This reality hit the leadership of FAC in a new way in the early 2000s as we wrestled with a simple question: What is the next vital step in being a people and a place that is 'all for Jesus' and His mission in the word? At our crossroads moment in 2002, we realized that we could choose a path of playing it safe and settling down OR travel a path of God-honouring adventure. This church family chose adventure over safety and a strong stance of sacrifice over settling down … So, in 2002 FAC boldly embraced a further crossroad moment – to purchase land, to design a great place for worship and service, to leave a great home we had enjoyed for 36 years, and to shape a dynamic ministry that would be 'all for Jesus' in the decades to come. Glory be to God!"
After the proceeds from the sale of FAC's previous property on Glenmore Trail and sacrificial fundraising, this courageous move meant a commitment as a church family to an $18.5 million bank loan to make that dream become a reality. This past weekend – 17 years later – we celebrated our final payment of that loan. This tremendous accomplishment is possible because of the unwavering financial stewardship of FAC leadership over the years, but most importantly, you gave generously and faithfully, trusting in God's provision.
Since 2005, hundreds of people have come to know Jesus. Many have taken the Good News of Jesus as they travelled onward to new places. The Deerfoot campus was expanded in 2015, creating additional space for families and the auditorium had 600 more chairs installed in 2016, the same year we birthed The Exchange Church. We have become a multi-campus church with the development of FAC Southwest in 2019 and FAC Online in 2020. This year, in the fall of 2022, we will joyfully celebrate the arrival of FAC en Español.
Reaching goals together, all for Jesus!
In 2018 I wrote a blog post, Setting Game Changer Goals, where I outlined 4 "M" game-changer goals for us as a church family, summarized as follows:
Momentum – knowing that God was at work, we wanted to keep up as best we could with His mission, even in a pandemic. Celebrating changed lives in baptism, creating safe spaces to gather again in person, being involved in our city as we provided housing for those experiencing homelessness or food insecurity – God was at work in all of it.
Missions – increasing both our giving and our impact. Each year our FAC International weekend reminded us of the opportunities to pray, give, and go. We have great stories to tell.
Multiplication – we dreamed of being a rapidly multiplying church family, hopefully, every 3 years. And this year, we're still on target with the coming launch of a new Spanish congregation.
Money – of course, all this needed funding; we longed to be debt-free by 2022.
No one could have predicted a global pandemic to hit us in 2020 and the implications it would mean to FAC, let alone the world. But, even considering the many challenges the last several years have brought, we recognize and celebrate God's goodness and faithfulness in reaching 2 out of those 4 goals to date. In fall 2019, we stepped out in faith in launching FAC Southwest – a second campus of First Alliance Church, located at Glenmore Christian Academy in SW Calgary. This campus currently sees around 160 people gathering every Sunday and is constantly reaching new people in the area!
As of this May, we reached our "Money" goal, making our final mortgage payment on the FAC Deerfoot campus and becoming a debt-free church family. We see God's provision in this and honour your sacrificial giving and financial stewardship, allowing us to cross this significant milestone together!
When You Give
When you donate to First Alliance Church, there are 4 funds you can designate your giving to:
Whenever you give to the Care Fund at FAC, you're supporting individuals and families in immediate need or crisis. We're also able to sponsor refugees coming to Canada through this Fund.
When you give to the Missions Fund, we can send international workers to new places and support our partners who are actively sharing the Gospel.
Our General Fund is what we use to make day-to-day ministry happen – like caring for our children and students and creating intentional environments to gather in worship and listening to God's Word. It's staff and lay leaders helping you grow deeper in your faith through Bible studies and classes or creating opportunities to explore God for the first time through Alpha. It's numerous support groups that care for those who are facing challenges in life. It's helping each other connect, grow, serve, and share. Together, we're building lives that honour God, all for Jesus!
The Capital Fund is how we purchase, renovate, and maintain facilities. Not just the Deerfoot campus but also our Online campus broadcasting equipment, our shared space at Glenmore Christian Academy and the Southwest campus offices and ministry centre. Replacing AC units, maintaining the roof, upgrading technology, repairing parking lots, and new tables and chairs – all come from the Capital Fund. And this is also the Fund that paid down our loan to zero! As you can guess, we will still need this Fund, but no longer to repay the bank. Instead, it will invest in our existing spaces and seek new opportunities to impact our city.
Regular financial updates are provided in the Weekly Update, so you can track each Fund's month-to-month progress and give accordingly, as you prayerfully feel led. To learn more about giving at FAC, be sure to browse through the Giving page. We want you to feel confident that your donations are well stewarded towards building lives that honour God, with transparency and accountability.
Thank You
Thank you for faithfully choosing to be beyond generous, all for Jesus. They say it takes a village to raise a child, but it takes a community of committed Jesus-followers to be the church. Thank you for giving generously and sacrificially when the goal seemed impossible. Thank you for giving in faith. Thank you for following through on financial pledges even when the cost was high. Thank you for being part of building lives that honour God. I hope you've experienced God's faithfulness and provision in your own life as you choose to give to FAC. I'm excited to see where God leads us in the months and years ahead.
This is a time to celebrate. It's a time to dream about the future for FAC. It's a time to examine our hearts and actions when it comes to money. It's a milestone to celebrate Jesus!!
Written by James Paton and Julie McPhail
---
You may also be interested in …