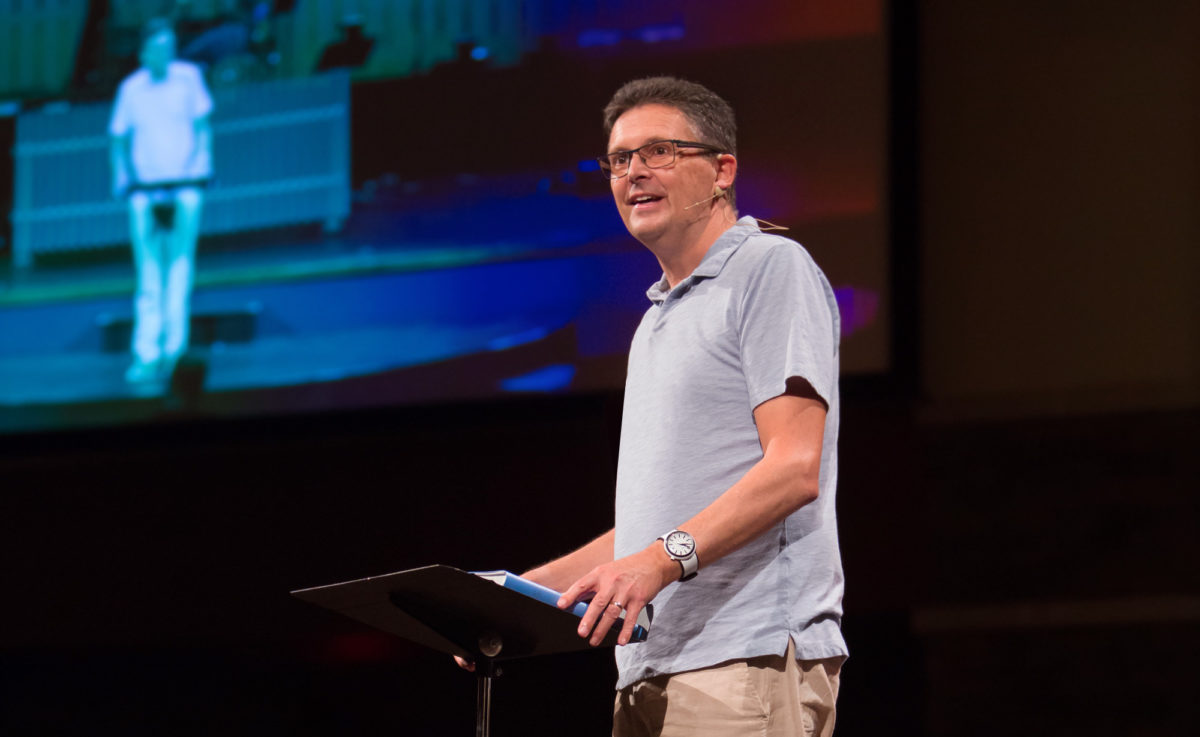 Eighty years ago a small group of men and women heard the call of God to gather together, becoming what would eventually be known as First Alliance Church. Through the decades the people of FAC have been passionate about exalting Jesus as Saviour, Sanctifier, Healer, and Coming King. FAC has lived out its calling to see Jesus exalted and lifted high. Time and time again we've seen Jesus' promise fulfilled – that where He was exalted He would "draw all people to Himself" (John 12:32)!
The people of FAC have always been committed to this, and have made the profound discipleship move from "Come and see" to "Come and die." It's a history of living out lives of faith and sacrifice to see Jesus exalted and His kingdom expanded. This commitment to the deeper life has fueled the impact of our church as generation after generation have depended on the Holy Spirit to empower us for the mission He has called us to.
Today we express this in our mission of "Building Lives that Honour God." As we've pursued this, there has always been an incredible link between mission and money. God's people have consistently given sacrificially to ensure that Jesus' mission would be advanced and that people here in Calgary and beyond would be transformed by the power of the Gospel.
These two elements came together when in the early 2000's the leaders and people of FAC made the bold faith move to relocate to our present Deerfoot campus. Those visionary leaders saw what we are currently living out as they stood on a vacant lot that at that time was surrounded mainly by yet undeveloped potential. During the 13 years since that move we have seen God honour that bold step of faith in so many ways. Individuals, families, our city, and our world continue to be impacted by the good news of Jesus Christ!
Today's Vision for FAC … M&Ms, Anyone?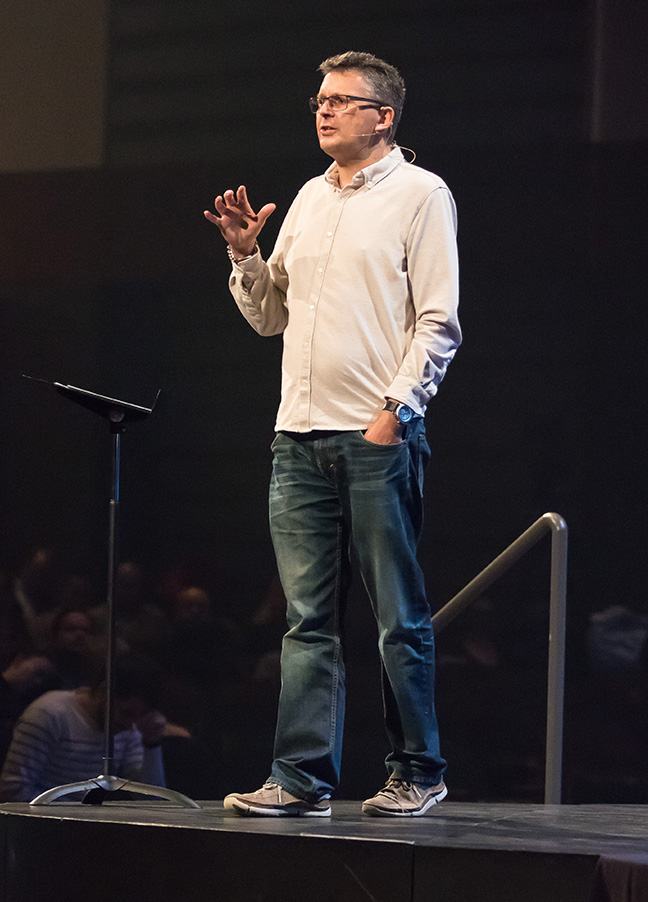 Today's vision for FAC, expressed in Pastor James' M&M Goals, provides us with the new and fresh expression of what has always driven FAC. Never satisfied with the status quo, we continue to press on to all God has for us! Two of these goals connect to Missions and Money:
Missions: $1 million in annual Missions Fund donations by 2022.
Money: Debt-free by 2022.
These two goals, like the Momentum and Multiplication goals that complete the M&M's, are truly game-changers! These goals, when achieved, will propel us as a church into a profound next chapter of what God wants to do in and through us.
Our current vision goals are fuelled by the incredible engagement of the people of FAC. We are striving to live lives that honour God as we connect, grow, serve, and share. God is also honoured by our giving! Why have Pastor James and our leadership called us to fresh giving goals? So that the dreams that Pastor James has articulated for the church during his first year at FAC can be realized. Hear them again:
The dreams I have for FAC …
I dream of a church that believes Jesus is who He says He is and can do what He says He can do.
I dream of a church that is filled with people who determine what they should do for others based upon what Jesus has done for them.
I dream of a church that meets needs, not just budgets; that repairs lives, not just buildings.
I dream of a church that is large enough to impact an entire city because it is small enough to care for a single person.
I dream of a church that meets people where they are, and equips them to become what they were created to be.
I dream of a church where the people are intentionally reaching back, encouraging those who are steps behind them in their journey.
I dream of a church whose love for God is expressed and experienced through their love for one another.
I dream of a church that is so selfless, so loving, and so united that it can tangibly be felt and experienced by all who walk through the doors.
I dream of a church where cultural differences are embraced, celebrated, and honoured.
I dream of a church where friends are found, relationships are formed, and promises are kept.
I dream of a church filled with creativity and artistic expression to the glory of God.
I dream of a church that dares to dream!
A church that dares to dream – of what God could accomplish through us if the money currently paying down our debt were freed up for strategic kingdom purposes – many of which we haven't even imagined yet!
The goal of paying off our mortgage will free up over $540,000 annually that will be invested back into ministry. Think about the possibilities; think about the dreams of faith realized. We believe these resources will enable us to invest in new and creative ways to reach people, seeing them transformed by Jesus! We see God opening doors in communities and institutions in unprecedented ways. We want to ensure that we'll be able to seize these opportunities as they continue to unfold. As is often the case, financial resources will be part of the strategy in seizing these new opportunities. Our newly-developed "Living [Within] Your Means" financial course has already had 167 people participate as we continue to strengthen our understanding of Biblical financial management.
Our goal of seeing our debt eliminated by 2022 is actually slightly ahead of schedule. What an amazing testimony to a continued commitment to invest in ministry and all that God wants to do in, for, and through us!
There is a second goal that connects to our giving. Remember, we're a church that dares to dream …
A church that dares to dream of what good could be done in the world if we were giving $1 million annually to missions! We're trusting God to help us achieve this goal by 2022.
All over the world we're seeing unprecedented opportunity for bringing the Gospel to individuals and people groups. The family of churches we're apart of, The Christian & Missionary Alliance, has renewed its commitment to go to the least-reached places. These are often the most difficult environments; they're pioneering works that will require a new wave of workers and resources to see the fulfillment of the great commission. This commission from Jesus comes with a great promise …
And this gospel of the kingdom will be preached in the whole world as a testimony to all nations, and then the end will come. Matthew 24:14 (NIV)
Imagine the impact our increased giving can have in the fulfillment of that promise! As we couple that with our praying, sending, and going we will continue to be engaged on the front line of God's redemptive purposes in the world.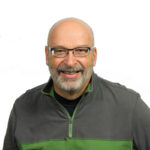 Both of these goals are connected to money – but they're about so much more. These goals are about seeing resources freed up to increase our investment in "Building Lives that Honour God" both locally and globally. They're about seeing the fulfillment of the Great Commission (Matthew 28:16-20) – our invitation to participate in seeing people – many of them least-reached, living in most difficult places – being given the opportunity to hear and respond to the Gospel message. The fruit of these goals being achieved will be those whose lives will be transformed by Jesus, joining us in the wonderful hope that awaits all who respond to His invitation to life – both now and in eternity!
As we think on these things, I'm reminded how utterly dependent we are on Christ for the accomplishment of these big dreams and big goals. Jesus is building His church and we get to participate with Him in this most glorious mission. Let's lean in and see what He will do …
All for Jesus!
– Written by Les Bon-Bernard, Sr. Associate Pastor of First Alliance Church