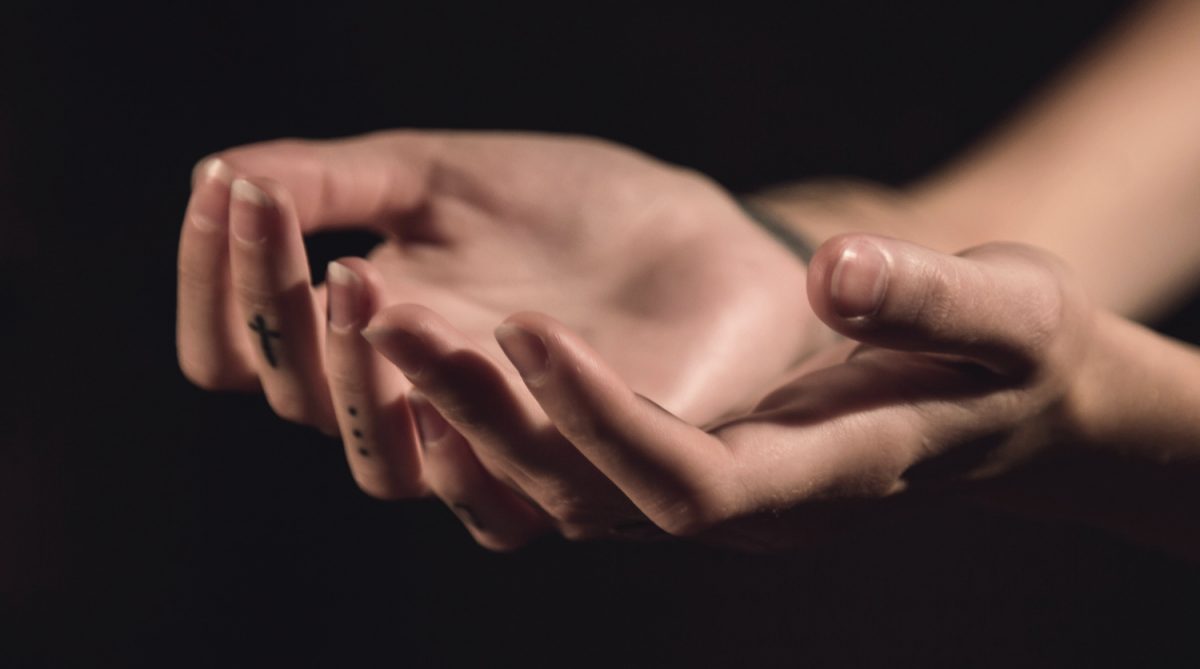 To Tithe, or Not to Tithe?
God is so good! A year ago, I bought a house from a family member. It wasn't a new house, so I knew there would be issues, but I didn't realize how bad things were. In the first year, I had spent over $30,000 on emergency repairs, from a fire to pests to mould – it seemed never-ending. In June of this year, I looked at what needed to be done and prioritized the most urgent. The priority was dealing with water on my property. I knew I needed to replace the gutters because they were horrendously leaky and were creating safety issues in the winter and dropping the water against my house. I also knew I needed to regrade my yard, and if I didn't do that this summer, it would begin to affect the foundation of my house – given how long it had been an issue, it was amazing it hadn't already. I looked at my budget for June to September and realized I had enough in my budget – just enough if I didn't give my tithe for the summer.
"Test Me in This …"
I prayed and I wrestled with that decision. I thought about how on paper, paying the tithe didn't make sense right then. If I did, there wouldn't be money in my account for the repairs. In the end, I settled on one scripture passage:
"Bring the whole tithe into the storehouse, that there may be food in My house. Test Me in this," says the LORD Almighty, "and see if I will not throw open the floodgates of heaven and pour out so much blessing that you will not have room enough for it." (Malachi 3:10)
So, I said, "Lord, You said to test You and trust You, so I will! I'm handing You the money to fix my house and I am trusting You to provide or protect it."
And He did. Not in the ways I expected, though. I was able to defer my car payment and mortgage and redirect that money to the repairs. It wasn't enough to do all the work, only the most urgent. But God helped me find my way to a place of physical health and I was able to tear up, level, and re-lay my patio all by myself. He provided me with friends with the tools so I didn't have to rent or buy them. It is not a professionally-laid patio by any stretch of the imagination, but it is my patio and I love it – and I appreciate it way more because I made it with my own 2 hands. God provided, but not in the way that I expected …
"The Floodgates of Heaven …"
Then at the end of July my cat became quite sick. Those of you who know me know I love my cat, probably more than is appropriate! My Facebook feed is 90% pictures of my cat! We had got her for my mom before my mom passed away. Through self-isolation she has been my companion and some days she is my reason to get out of bed. The idea of teaching from home this school year without her companionship was terrifying. In the end, the vet bills this summer came to nearly $3,000 – money I certainly hadn't budgeted for and couldn't easily accommodate. Very few people could take a $3,000 hit to their budget. One night I was crying, because I felt I would need to put her down – I just didn't have the money to help her or to stop her pain. I remember laying on my bed, face buried in the impossibly soft fur of her tummy, and I cried out and said, "Lord, I don't understand – You promised. I gave the money to the church and now I don't have it for her." The next day I had 3 messages from friends and family members offering to help with Bella's vet bills. Someone anonymously put a $500 credit on my account at the clinic. Friends and family members I never would have asked for help sent money. Some friends sent money not knowing why; they just felt that I needed it. The clinic provided so much care at no cost to me and in the end, I was able to cover the entire vet bill. The Lord poured out so many blessings on Bella and me and she is now doing great – and I am grateful. God provided, but not in the way that I expected …
Around mid-September, I was chatting with a friend who is not a believer. She and her husband were struggling financially and I jokingly asked if she had considered giving money to the church as a way to help with their finances. Of course, she thought I was nutty. I mentioned that normally 10 days from my September payday I'm happy to have $40 for groceries in my account … and this September, I didn't need groceries. My cupboard was full, my freezer was full, and I still had $60 because God is good. She said an all-powerful God can do better than that, and asked how I could see that as a success. While we were talking someone on Facebook Marketplace asked to buy an item I had listed weeks ago for $5. "You were saying?" I teasingly asked her. "Coincidence," she said. Then someone else made another $5 purchase. She remained unimpressed. Then someone bought another item for $60. $70 in a 5-minute span … I invited her to keep going as it was financially working out well for me. But she finally just admitted maybe God is good. And the next day a cheque came in the mail that should have arrived months ago. But God held it back until I needed it. God provided, but not in the way that I expected …
"So Much Blessing …"
I know that sometimes it isn't logical. Sometimes, looking at the line at the end of the budget, it's hard to choose, knowing paying tithe will make me less comfortable; I'll have less, I'll be able to do less. But I have never regretted paying my tithe. I've never missed it and the only time I needed it, the church came alongside and helped me out. There are very few things we are encouraged to test God on. But He does in this: "Test Me in this," says the Lord Almighty, "and see if I will not throw open the floodgates of Heaven …"  I can testify to this truth. He will and He does. Just not always in the ways we expect …
Loralee Martin is an active member of the FAC community.
---
You may also be interested in …