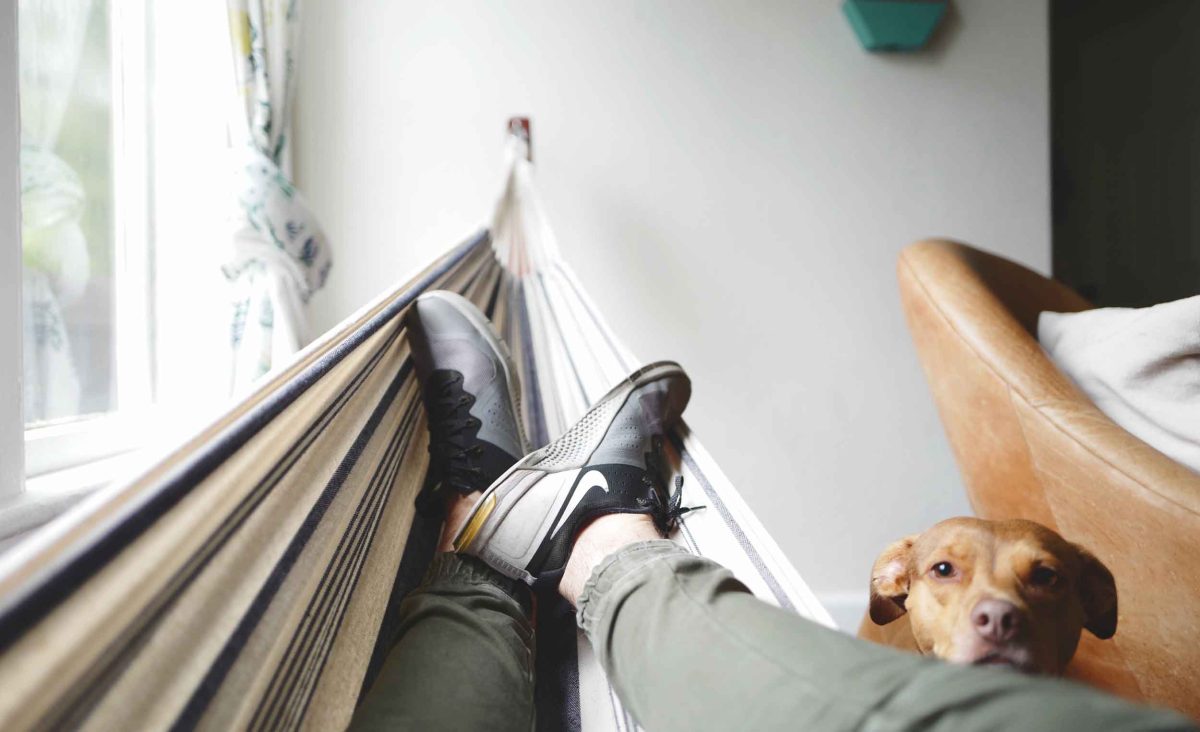 Is Self-Care in the Bible?
Hot take: self-care isn't biblical.
Wait! Before you leave this page and disown me, just hear me out.
I'm all for making choices that facilitate spiritual, physical, mental, and emotional health. And yes, I love a relaxing bath, getting a massage, going for walks … all those good things! But I started to feel this nudge in my heart a while ago; I began to wonder how biblical the culture of self-care really is. At least, in the way society paints it.
"Self" culture is all around us. We can't escape the "put yourself first" messaging; we're often presented with the idea that we should stop putting others' needs before our own. Can't pour from an empty cup, right? This is where I struggle. We should make time for healthy habits, yes. But where does the line cross between looking after ourselves as image-bearers of Christ, and tipping into a self-centred lifestyle?
Self-Care in the Bible
What does the Bible say about self-care? What does God tell us about "self"? I did some digging looking for answers. I am by no means a Biblical scholar, and this isn't an exhaustive list or study on this topic by any stretch, but here's what I found:
In Philippians 2:3-4 Paul tells us,
"Do nothing out of selfish ambition or vain conceit. Rather, in humility value others above yourselves, not looking to your own interests but each of you to the interests of the others."
I don't know about you, but everything around me tells the opposite; media says I should be ambitious in my pursuit of self-love and self-care. Galatians 6:2 says, "Carry each other's burdens, and in this way, you will fulfill the law of Christ." Just a few verses later, Paul continues,
"Whoever sows to please their flesh, from the flesh will reap destruction; whoever sows to please the Spirit, from the Spirit will reap eternal life. Let us not become weary in doing good, for at the proper time we will reap a harvest if we do not give up. Therefore, as we have the opportunity, let us do good to all people, especially to those who belong to the family of believers." (Galatians 6:8-10).
The theme I pick up in these passages is that God is calling us to an outward-focused life. If we're not careful, self-care can easily become "sowing to please our flesh". The more time, energy and resources we spend on ourselves, the less we have left for doing good and caring for others. This is a hard pill to swallow when our culture is so focused on looking out for #1.
Paul is pretty blunt when he describes behaviour to avoid in 2 Timothy 3:
"But mark this: There will be terrible times in the last days. People will be lovers of themselves, lovers of money, boastful, proud, abusive, disobedient to their parents, ungrateful, unholy, without love, unforgiving, slanderous, without self-control, brutal, not lovers of the good, treacherous, rash, conceited, lovers of pleasure rather than lovers of God— having a form of godliness but denying its power. Have nothing to do with such people."
In James chapter 4, the author notes, "When you ask, you do not receive, because you ask with wrong motives, that you may spend what you get on your pleasures."
In the next chapter, James warns, "Now listen, you rich people, weep and wail because of the misery that is coming on you …. Look! The wages you failed to pay the workers who mowed your fields are crying out against you. The cries of the harvesters have reached the ears of the Lord Almighty. You have lived on earth in luxury and self-indulgence …" (James 5:1-6). 
If something falls into the "luxury and self-indulgence" category and prevents us from being generous towards others, it might not be a God-honouring way to look after ourselves.
There's nothing wrong with enjoying what God created for our enjoyment. The red flag appears when our self-care becomes prioritizing time and money on whatever pleases us. God doesn't want to provide so we can just spend it on ourselves. He wants to provide so we can live generously – to be a blessing to others.
Paul does mention a love for self, though; in Ephesians when he addresses how husbands and wives should treat each other, he acknowledges that we love and look after ourselves, as an example of how we should love others, "After all, no one ever hated their own body, but they feed and care for their body, just as Christ does the church…" (Ephesians 5:29). And most of us know the verse that talks about our bodies being a temple:
"Do you not know that your bodies are temples of the Holy Spirit, who is in you, whom you have received from God? You are not your own; you were bought at a price. Therefore, honour God with your bodies." (1 Corinthians 6:19-20).

What Did Jesus Do?
So how did Jesus honour God with His body? How did Jesus sustain Himself when He was in such high demand? First, we can look back to the Old Testament when God Himself set the pattern of Sabbath – taking one day a week to fully set apart for resting in Him, and enjoying the benefits of his creation and time with family (Genesis 2:2-3, Exodus 16, 20:8-11). The Sabbath was a rhythm for Jesus – but it probably didn't look like our idea of a "self-care Sunday."
He made it a practice to slow down and rest one day a week. A great resource for exploring this concept is "The Ruthless Elimination of Hurry: How to Stay Emotionally Healthy and Spiritually Alive in the Chaos of the Modern World" by John Mark Comer. Ironically, I read this book when the world was mostly at a standstill due to the pandemic – but it still hit me hard. It's a great read. I highly recommend it.
In addition to the Sabbath, if you journey through the life of Jesus in the Gospels (Matthew, Mark, Luke, and John), you'll notice how often He intentionally slipped away to spend time by Himself in prayer (Matthew 14:23, Luke 9:18-20). Mark 1:35-42 is a great example: " Very early in the morning, while it was still dark, Jesus got up, left the house and went off to a solitary place, where he prayed." Prayer and solitude was Jesus' pattern for self-care.
Protecting our well-being and health is important. But as Christ-followers, we have a problem when it tips into self-indulgence. I know first-hand what a stinger this is! I'm a full-time working parent – it's a constant battle for me. The lure of self-indulgence in the name of self-care is real. The harder the day, week, or month, the easier it is for me to want to take "me time" to self-indulge, justifying it under the banner of "self-care". But here's the thing: Jesus wants to be my source of peace.
He invites me to come to Him for recharging:
"'Come to me, all you who are weary and burdened, and I will give you rest. Take my yoke upon you and learn from me, for I am gentle and humble in heart, and you will find rest for your souls.'" Matthew 11:27-29
And, "Cast your cares on the LORD and he will sustain you; he will never let the righteous be shaken." Psalm 55:22
It's always easier to say "yes" to what makes us feel good. But I want to make self-care choices that enable me to better carry others' burdens, not as an excuse for avoiding them. Maybe self-care is biblical – just not in the way we know it. What if our self-care was about building the mind, body, and soul God gave us so we can be in a position to best love those around us? Things like studying God's Word, spending time in prayer and solitude, physical and mental activity, living in community, serving others, and going to therapy when we need it? What if working out at the gym or hitting the golf links was reframed as an opportunity to draw near to God, or enjoying some dark chocolate was paired with reading the Bible?
Maybe a more biblical approach to caring for ourselves is anything that helps us go to Jesus for our rest, and doesn't compromise our ability to care for others. It's true; you can't pour from an empty cup. But maybe we're not supposed to fill our own cups. God wants to be our Living Water – let's invite Him to fill our cups until they're overflowing (John 4:13-15, John 7:37-39). I don't know about you, but I'd rather tap into that instead of my own refills.
– Written by Julie McPhail, Communications Director
---
What a great reminder that Jesus calls us to look to Him as our source and to live generously. At FAC, we're committed to walking alongside each other and giving back together. There are also so many ways to serve others through our church community! Get in touch to explore ways to serve.
You might also be interested  in …