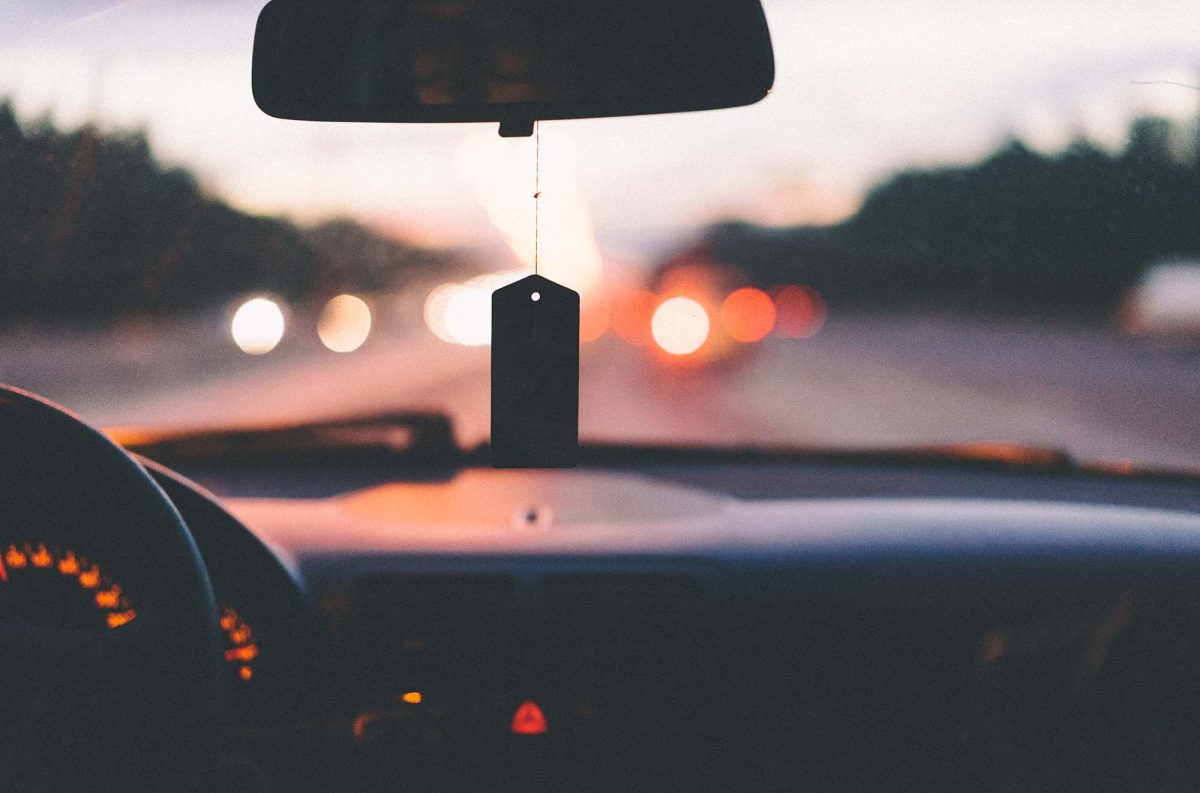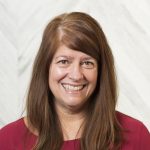 I recently saw a meme (I Heart Intelligence, Jan 30, 2019) that went like this: "Do you sometimes feel like your body's 'check engine light' is on and you're still driving it like, 'Nah, it'll be fine?'"
(Thank you, Bonnie, for the many meme posts that bring a laugh for the day, yet the 'ugh' of it being all too real!)
If you're like me, you see that light go on, and you either hope it's a faulty light and will go away on its own or wait and watch to see what happens. Or you leave it until your next oil change—because who wants to make an extra trip to the mechanic? I know, I know, not a good approach to the care of your vehicle but that's so often what we do. *Disclaimer, I really do take pretty good care of my vehicle.
Far too often we take that approach with our spiritual life, too. We know something's not quite right. We know there are things we need to deal with—those hard conversations we need to have with another; disappointments with things that didn't quite go the way we had thought; that thing you said or someone else said that wasn't what was meant; frustrations and exhaustion as we enter year 3 of COVID; struggles in living an authentic relationship with Jesus—but we wait hoping they will work themselves out.
But they never do.
Has your "check engine" light been on? What is it saying to you? Has God been trying to get your attention? Have you heard His still small voice saying, "Hey, pay attention here, because there's something I want you to look at. There's something that I want you and me to work on together." As I paid attention to my own internal "check engine" light I was confronted with reality. I had been ignoring it for far too long and was reaching a critical point. I had to get honest about where I was and what I was going to do about it. There is nothing like a reality check to see where we are to get us to where we need to be.
The past year and a half has been a tough season. It's been a season of challenges and disappointments, despair and frustrations, fear and anxiety. But there have been some good things in the midst of all of that too. I've seen God answer prayer, and I have felt His presence as He walked with me. Yet I have spent far too much time believing lies and living in moments of anxiety that were impacting every part of life and those I do life with.
Maybe you know what I'm talking about. We hear these internal words of, "you're not good enough" or "your life doesn't matter" or "no one cares about you'" and "you're going to fail" or "you are alone" all the while living in fear of things that probably are never going to happen. Maybe your words and fears are different. What are they? Whatever they are—they bring about the same end result to take our eyes off of Jesus and make us feel less than, feel isolated, and steer us away from who God is and all that He has for us.
Hebrews 12:1-2 tells us:
"… let us strip off every weight that slows us down, especially the sin that so easily hinders our progress. And let us run with endurance the race that God has set before us. We do this by keeping our eyes on Jesus, on whom our faith depends from start to finish."
These verses remind us that, through whatever it is we face, we need to keep our eyes on Jesus. It's so easy to let our circumstances become our focus. But when we focus on our circumstances, we lose our focus on Jesus. The only way through our circumstances is to keep our eyes on Jesus. He is the one we need to look to.
During my tough season I found a great book by Craig Groeschel, Winning the War in Your Mind, that I read and worked through, sometimes agonizingly, over a number of weeks. I was painfully aware of how I had taken my eyes off of Jesus, let circumstances weigh me down, and how they were hindering my life. I realized I had to get honest about where I was. Ugh. That one kinda hurt. But that also started with many moments on my knees crying out to God, getting to a place of surrender so that God could begin to make things right. I had to acknowledge where I was and decide that it was not where I wanted to be or who I wanted to be. I needed to hear again God's voice of love pouring over me. It wasn't a voice of judgement but a voice of deep, unrelenting love.
We need to spend time in the silence of our lives listening for God's voice. He is longing to speak to us. We need to work at letting all the distractions of life fall by the way-side so that we can hear God's voice of love speaking to us.
Remember What's True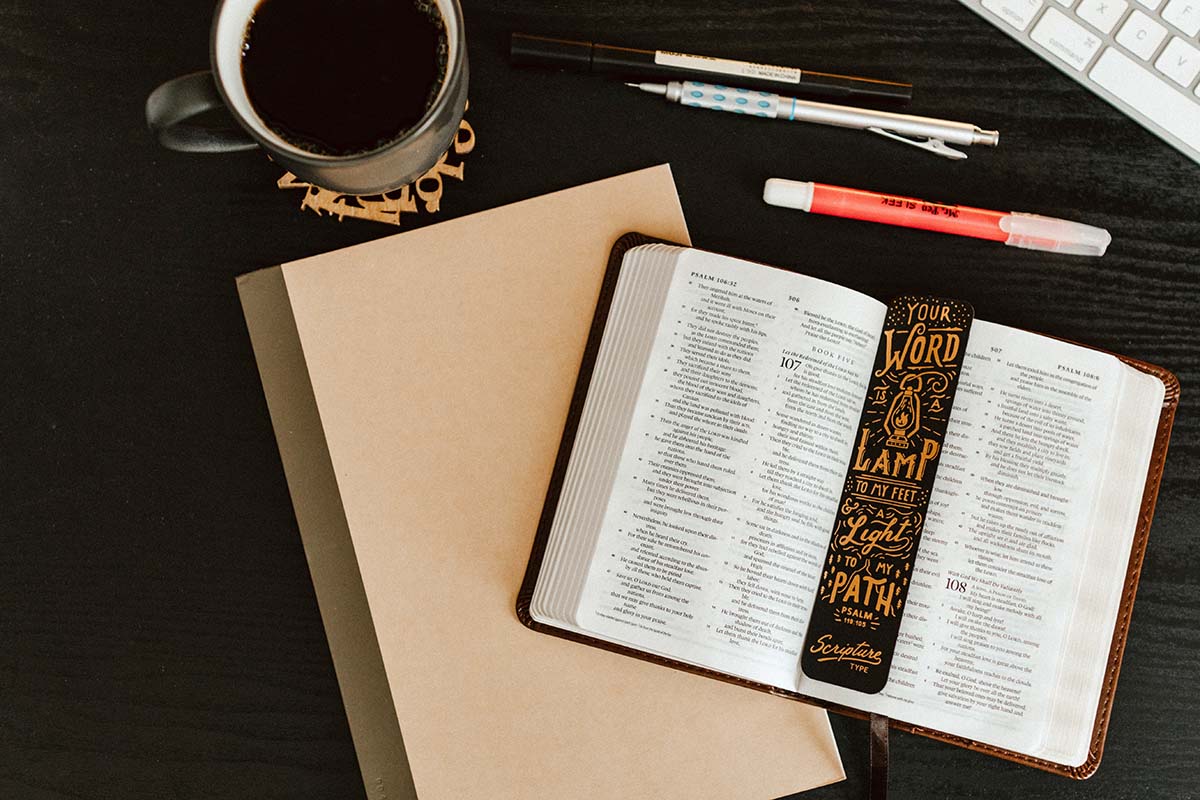 I then needed to remember who I knew God to be. I had to remember the words He had spoken to me previously about what He would do for me. I had to look at all the ways He has shown up in my life, how His presence and voice have been so real. Remembering what I knew to be true about God, and what is true about Jesus, allowed me to gain a healthy perspective and a strong place to stand in. Our faith, our growth, our healing always begins with God and who He is. He desires so much more for us than we could ever imagine. He is our Abba Father. We are His children who He longs for. So often He is waiting for us to come to Him so He can be our Father and do what only a Father can do for us.
I had to stop and look at what was true both in my life and in scripture. What was the truth of what I was believing? What was really happening? I searched my Bible to find verses so that I could re-frame into truth the lies that were being thrown at me. Our Bibles are FULL of beautiful truths and promises of who God is, of who we are, and of what He longs to do and will do for us. We need to continually be in our Bibles searching out the truths that are there for us.
Search for those verses that speak to you personally and speak to your situation. Re-write those verses, insert your name, and pray them as a prayer. Declare out loud the truths they speak to. When we praise God for who He is and when we pray the truths of scripture, there is something inside of us that changes. The enemy has nowhere to stand in our lives. Our declarations of truth push out the lies so that the Holy Spirit can fill those spaces. As we read and declare God's word, the Holy Spirit begins to do His work of building strength, hope, and comfort into our lives. We are buoyed up to carry on and face those things in our midst we need to face. And we know we don't do them alone. We know that Jesus is walking right beside us every step.
As I spent weeks working through the many exercises, God showed up. Out of His deep love for me and desire for me to be well, He gave me moments of grace through the words and affirmations of others. His grace allowed me to hear the truth from the people I needed to hear it from to combat the lies I had been believing. He gave me truths to believe from His word and a place to focus my attention.
Let's stop ignoring the "check engine" light along our spiritual journey and seek Him with our whole heart so that we may find Him and find strength for the race today. The prophet Jeremiah in chapter 29 gives us hope in these words from the Lord:
"If you seek Me you will find Me. I will be found by you, says the Lord. When you seek Me with your whole heart, I will be found by you".
Let's seek the Lord together with all of our hearts so that "we may endure the race that God has set before us" (Hebrews 12:1). Let's choose to focus on Him every day. Let's choose to be still and listen to His voice speaking to us. Because our Abba Father is speaking. And He longs to speak to us. We just have to listen.
Heather Brown is Pastor of Grow Ministries at FAC.
---
You might also be interested in …