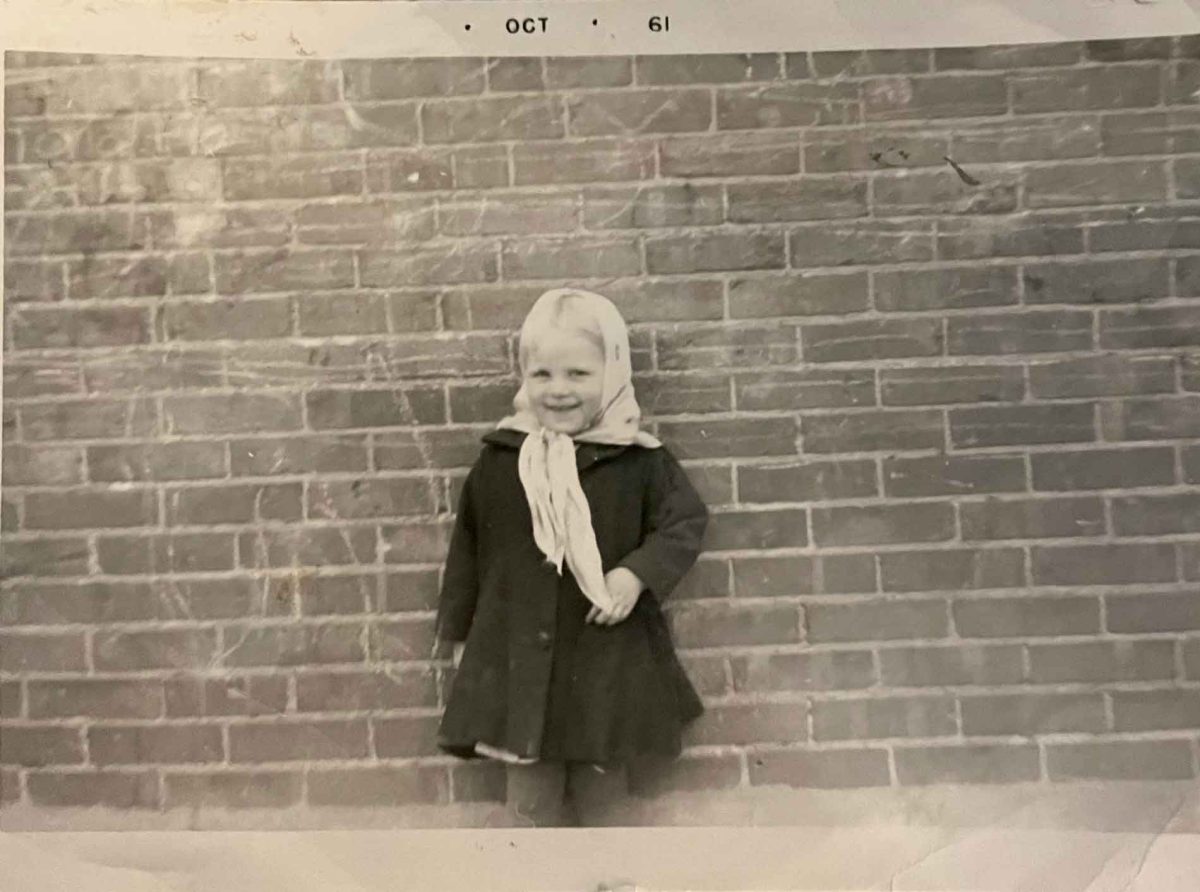 Reflections on Ruth: How Our Stories Collide
(Trigger warning: substance abuse and violence)
My mom and dad actually met at church, specifically the Victoria Alliance Church, in 1955. My dad joined the navy in his late teens and was transferred to Victoria, British Columbia. On Sundays, he would go to church and that's where he met mama. In 1956, they got married. 
I can't remember how active my parents were in the church but my dad worked a lot…and grew to love alcohol. What I do remember is going to Sunday school with my grandparents or with our neighbours who were missionaries. 
From a very early age, I knew the Bible was true and God was real.
By the time I was eight years old, mom and dad split up. My dad was then stationed in Germany and my mom raised five children alongside an alcoholic boyfriend. Alcohol was an everyday thing for him; he used to hide it in his thermos and tell us it was cold tea.
I don't really remember days when he wasn't drinking. When he was too drunk, he'd be very violent with us. When we were a few seconds late coming home from playing outside, he would be standing on the porch with a belt—or something worse—counting down the seconds and hitting each one of us as we went into the house.
I think my mom put up with his behaviour so we had a roof over our heads and food to eat.
Mom finally left him when I was 14. We moved to low-income housing and she was on her own with five children. She worked full-time, so we girls had to get the dinner on and be in charge of the house. We weren't going to church anymore.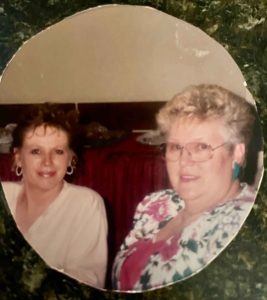 When I was 16, I remember asking my mom, "What do you look like when you are a few months pregnant?" She responded, "If you're fooling around, you'd better be on the pill." I was embarrassed to go to the doctor. 
As it turns out, I did get pregnant. I gave birth to my firstborn when I just turned 18; she was born in March 1977. Her father was violent, oftentimes fueled by substance abuse. Before my daughter turned 2, I left him and went into low-income housing. I then started working full-time and sent my daughter to a Christian daycare. 
I eventually moved on and met my first husband. Shortly after our marriage, we moved to Fort McMurray, Alberta and in July 1984 my son was born.
I remember passing by a high school and seeing a Vacation Bible School sign and remembered how I attended that when I was a child. I thought, "My kids are gonna go to that" so I signed them up, met with the lead pastor at the church, and even started attending.
One day, that pastor came to visit and he asked if I wanted to be baptized. I was pregnant at the time, and so shortly after my daughter was born, I went through a baptism course. Surrounded by elders, I prayed the sinner's prayer. 
And for the first time in my life—even though I came to know Jesus at a young age—I felt the presence of the Holy Spirit. 
I got baptized and I went on to volunteer every year with Vacation Bible School. I served in numerous roles: a grade school teacher, a babysitter, and a hostess—I was even on the finance and facilities teams!
But as I grew in the Lord, my then-husband was growing away from us. We separated when my youngest one was 4.
I was on my own, working two jobs and trying to make ends meet with the three kids and no child support. I prayed for years for God to send someone close to me, and He actually sent my mom all the way from Victoria to live in Edmonton. He truly works in mysterious ways!
My experiences up until that point remind me of the story of Ruth, although some of the events may differ. Ruth lost her husband and the life she expected to live, just as I did.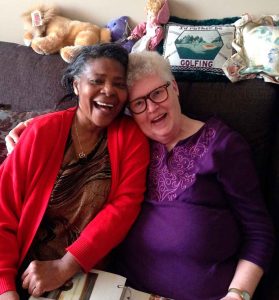 And her story speaks about the loyalty between a mother-in-law and a daughter-in-law. What was an amazing gift was the dear friendship I developed with my mother-in-law, who is from Jamaica. Although she and I are from different cultures, we share a special, God-given connection. Just like Ruth and Naomi. She has been and is a great encouragement to me.
My mother and my mother-in-law also love each other dearly. Both ladies have been diagnosed with dementia, and while I was able to journey alongside my mother-in-law before her diagnosis, sadly, I have been unable to care for my mother due to her mental state and where she lives.
For the last six years, I have been taking care of seniors, serving them and being there for them in care homes—and in a way, I feel that I am making up for lost time and that I am caring for them in the ways I am unable to for my mom. I can be a vessel of God's loving kindness to them. 
God is restoring me that way. And He continues to restore, heal, and teach me new things every day. Nothing is perfect, but God isn't finished writing my story and His goodness is still all around.
Sometimes, it can be hard to see it.
But even then, He can help us see.
All we need to do is ask. 
Written by Karen Dale, a volunteer at the Southwest Campus. We are so grateful she bravely tells her story and her reflections on Ruth. 
You may also be interested in …