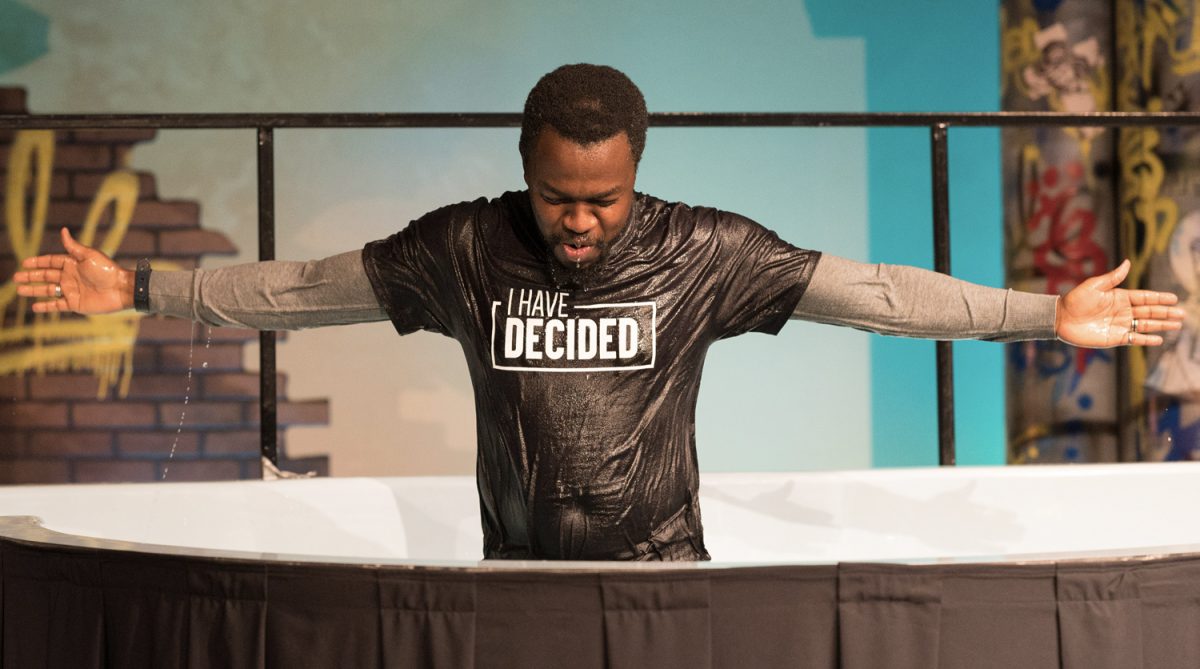 Baptism is a big deal here at FAC … We value it and love celebrating it together! Why? Because the Bible tells us baptism is an important way to declare and deepen our commitment to following Jesus. Who can be baptized? Who should be baptized? Simply put, every follower of Jesus is ready to be baptized! On Sunday, May 30, 6 followers of Jesus took the step of baptism in a safe, COVID-19-appropriate setting as a way to solidify their decisions to say "yes" to Jesus Christ with their lives! Here's a glimpse into each of their stories:
Maohua Chen

I am from China and my daughter went to university in Canada. She came to know Jesus as her Saviour years ago and I saw changes in her life, especially her personality. I also feel her friends who are from church or have the same beliefs are very loving and caring. Last week, my daughter shared with me a video about how God has completely healed a pastor from cancer and COVID-19. I was so amazed by this witness as well as the prayers she had received from all over the world. From that moment, I decided to know more about Jesus, join a church, and get baptized.

Modurotoluwa Obafemi

On April 21, 2021, during our family devotions, my dad prayed for me. Jesus has helped me through difficult times. It is the next step in Christianity. John 14:6

Hugo Barroso

I have been on and off (with faith) all my life, my background being Catholic (my mother and father). I have been going through some churches and I've felt the need to meet the Lord again. I found a church close to my home where the pastor is quite knowledgeable and I started to pay attention to the Bible more and to its interpretation. Finally, I realize that He has helped my family during this time in several ways (health and financial) and I feel thankful for that. I know I want to do a reset and start over again with God who never leaves me. I think baptism is a nice opportunity for me to show Him a commitment to the change that I want to do in my life.

Shanaz Pasha

I went through postpartum psychosis and nearly lost my life. On my journey through recovery, a friend offered to pick me up in the mornings on Sunday to get me out of the house, and take me to church with her. She told me her story about surviving, overcoming her own near deadly experience with depression through Jesus. I don't know why I accepted, because I was a very strict atheist, but it felt like my heart was opened, and through my experience I was starting to understand that there is more to who I am other than what I try to make myself, and who I'm told I am, and suddenly everything about my spiritual existence made sense. So, coming to Jesus wasn't something I did for myself, and my friend was only being herself and not thinking about recruiting me. She was genuinely sharing her Christian faith with me, in an honest and true way. So coming to Jesus was something Jesus did for me. I only walked through the gate He opened (with a little nudge).

Kalee Young

I have been spiritual for years. I came to spirituality through recovery. All through this last year something felt missing from my life, and I was drawn to church and Jesus. Since then I have been enjoying getting to know more about God and Jesus and becoming a Christian. My life feels more fulfilled and I have a way of living now.

Linnea Laubenstein

My name is Linnea Winter Laubenstein. I was born in a Christian home and I love Jesus. I saw my brothers get baptized when they were younger. In 2017, I asked Jesus for forgiveness and to be my best friend. And I started doing communion with my mom and dad and brothers. My life is different now because I am a Christian. I have a lifelong friend and it helps me forgive others. And Jesus gives me the courage to stand up for others in need. I'm getting baptized today because I want people to know that I love Jesus. And He will know how much I love Him.
We all have a story!
So, how about you – have you said "yes" to Jesus? Have you been baptized yet? Learn more about being baptized through FAC.