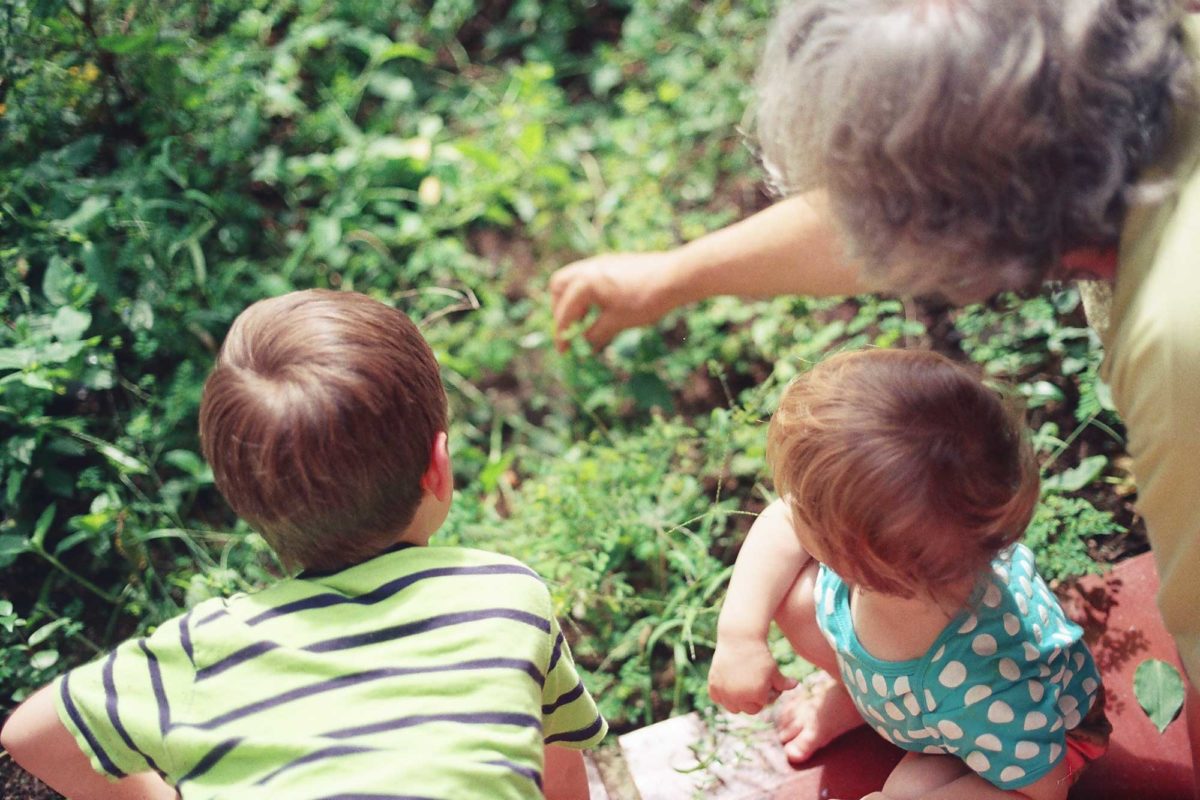 There's never been a more important time to find meaningful and acceptable ways of passing on the faith from one generation to the next as grandparents. Part of this privilege and responsibility lies with us living authentic Christian lives. We can be the vital link between the gospel and the faith of a younger generation. We believe that, as grandparents and the older generation, we must take the initiative with courage, wisdom, fun, and prayer.
Ardyce and I have had the privilege of having the assignment of grandparents for the last 14 years and now have 4 grandchildren who call us Grandma and Pepa (pay-pa). To be faithful grandparents, the 4 characteristics mentioned above are vital and provide an appropriate outline for our story.
Prayer
As potential Christian grandparents, we started our role as faithful prayer warriors for an unborn child and a pregnant daughter-in-law. This was true of each pregnancy as we prayed for healthy children and a healthy mother, thanking God as each request was granted, even with its various challenges along the way. Prayer for each of these grandchildren and their parents has then become part of our permanent daily breakfast routine. It may well be that praying for our grandchildren is the most important habit we can cultivate to influence them to become followers of Jesus Christ. We need to take opportunity to pray for them and with them about the things that they face as they journey through life – their relationships with God, their relationships with others, their studies, their activities, their health, and on and on. We also have the privilege to pray blessings upon them. Courage and wisdom may be necessary to gather the information and to get started – but it's worth the effort.
Wisdom
Being granted the privilege to interact and influence our grandchildren means there are areas where we need to practice wisdom. Maybe the most important is maintaining positive relationships with our grandchildren's parents. Parents may have different habits and preferences than we practice or enjoy. When we've sensed that there may be a difference or a tension, we have, as quickly as possible, requested a time where the issue can be discussed and resolved. We've found that when we honour the parents' wishes we've been granted unreserved access and even the privilege to spoil them on occasion, although that's not our primary objective as faithful grandparents.
Fun
As faithful grandparents we love our grandchildren, and a significant way the grand kids recognize that love is through fun and enjoyable activities. In order to have fun with our grandchildren we need to have time with them. And because ours are so far away we spend much of our vacation time doing that very thing. Positive fun times engender positive relationships that create a bridge between the old and the young that's strong enough to allow the sharing of spiritual truth and faith principles – which, in turn, allow a legacy to be left.
Courage
Being faithful as grandparents could be understood in various ways: faithful in remembering special dates (birthdays, graduations, Christmas, etc.); faithful in visiting; faithful in providing assistance; faithful in prayer; and faithful in blessing. But our greatest desire is to leave a legacy in the form of followers of Jesus who love the Lord with all their heart, soul, mind, and strength. To do this we desire to be faithful in sharing the love of God and the Gospel with our grandchildren – and this takes courage. We try to develop good relationships and arrange the right times and settings so that we can share how God has worked in our lives and how He wants to work in theirs, but it takes courage to follow through. We realize that each grandchild has to decide for himself or herself whether they'll become a follower of Jesus, but we want to be faithful in being a living example, encouraging them to hide God's Word in their hearts, and continually sharing the Gospel and the Bible with them.
So, Now What?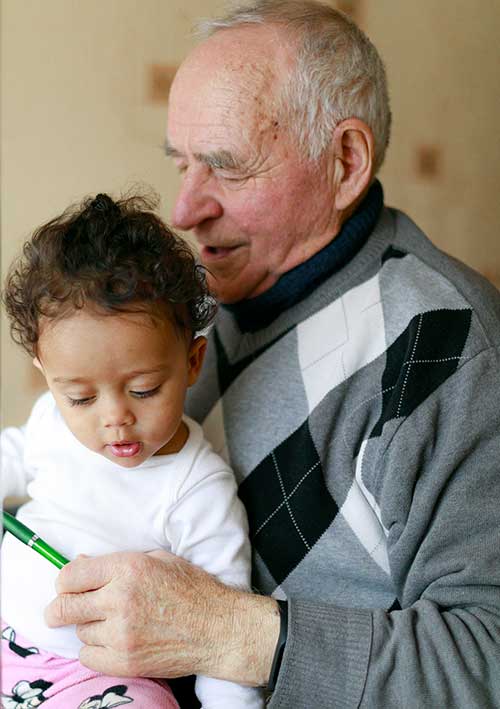 We've shared a number of ideas that you may desire to try and incorporate; but here are 4 practical 'next steps' to implement these 4 things in your life.
Prayer: You probably mention all your grandchildren by name in prayer each day, but in your prayer journal add the name of a different grandchild each day for special prayer.
Wisdom: Take time to ask the parents of your grandchildren if there are any things that they would desire that you not do with or for their children.
Fun: Take the initiative to take your grandchildren to an activity or an event that you know they'll enjoy. It might be a meal, a movie, a bike ride, or any number of things.
Courage: How about helping your grandchildren hide God's Word in their hearts by giving them a list of key Bible verses and then challenging them to memorize these verses with you? You might reward their success with a monetary reward for each verse memorized.
The words of Jon Mohr's song made famous by Steve Green convey our desire:
Find Us Faithful
We're pilgrims on the journey
Of the narrow road
And those who've gone before us line the way
Cheering on the faithful, encouraging the weary
Their lives a stirring testament to God's sustaining grace
Surrounded by so great a cloud of witnesses
Let us run the race not only for the prize
But as those who've gone before us
Let us leave to those behind us
The heritage of faithfulness
Passed on through godly lives
Oh may all who come behind us find us faithful
May the fire of our devotion light their way
May the footprints that we leave
Lead them to believe
And the lives we live inspire them to obey
Oh may all who come behind us find us faithful
After all our hopes and dreams have come and gone
And our children sift through all we've left behind
May the clues that they discover
And the memories they uncover
Become the light that leads them
To the road we each must find
Oh may all who come behind us find us faithful
May the fire of our devotion light their way
May the footprints that we leave
Lead them to believe
And the lives we live inspire them to obey
Oh may all who come behind us find us faithful
Jon Mohr
© 1987 Birdwing Music (Admin. by Capitol CMG Publishing)
Jonathan Mark Music (Admin. by Gaither Copyright Management)
Blog post written by Pat Worsley, retired Seniors' Ministry Pastor of FAC
---
You may also be interested in …