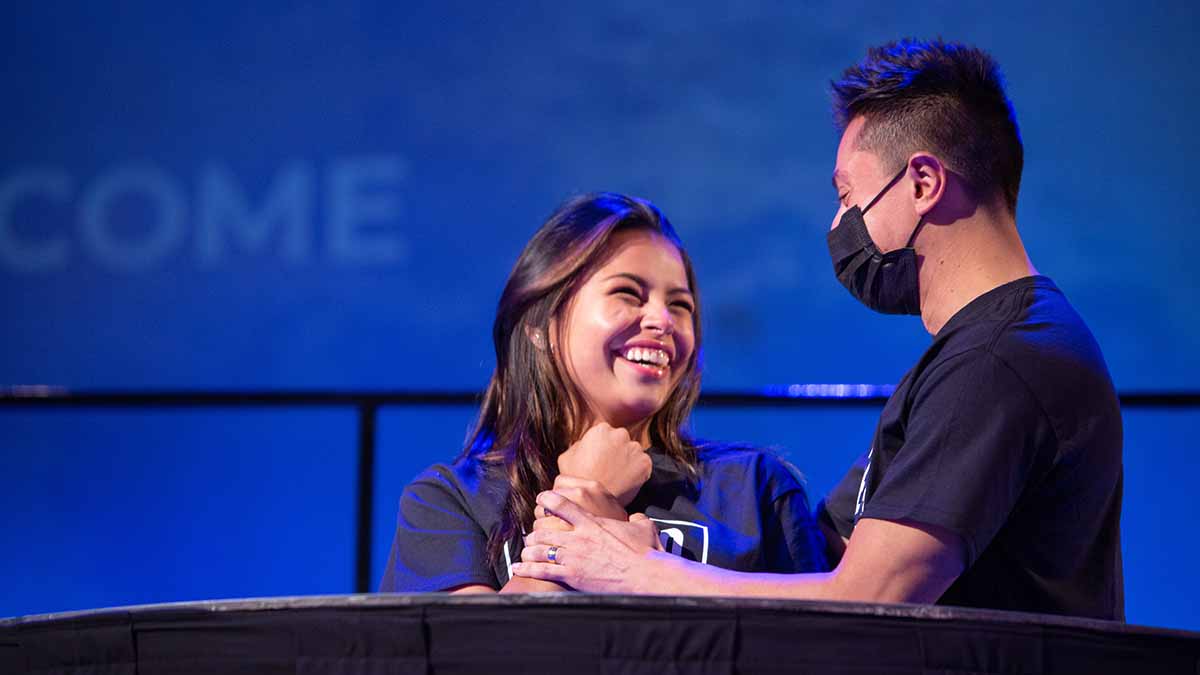 God is Still on the Move!
Baptism matters at First Alliance Church … It's one of the best ways to show others we've said yes to Jesus and have decided to live our lives following Him. Jesus set the example by being baptized Himself! Throughout the pandemic, even when gathering in person has looked and felt a lot different, baptism has still been part of FAC – because God still works in our lives through the most unusual of circumstances! This past September 2021, 13 people took the step of baptism at FAC (in a COVID-safe way). Here's a little bit about each person's story.
Irina Bailey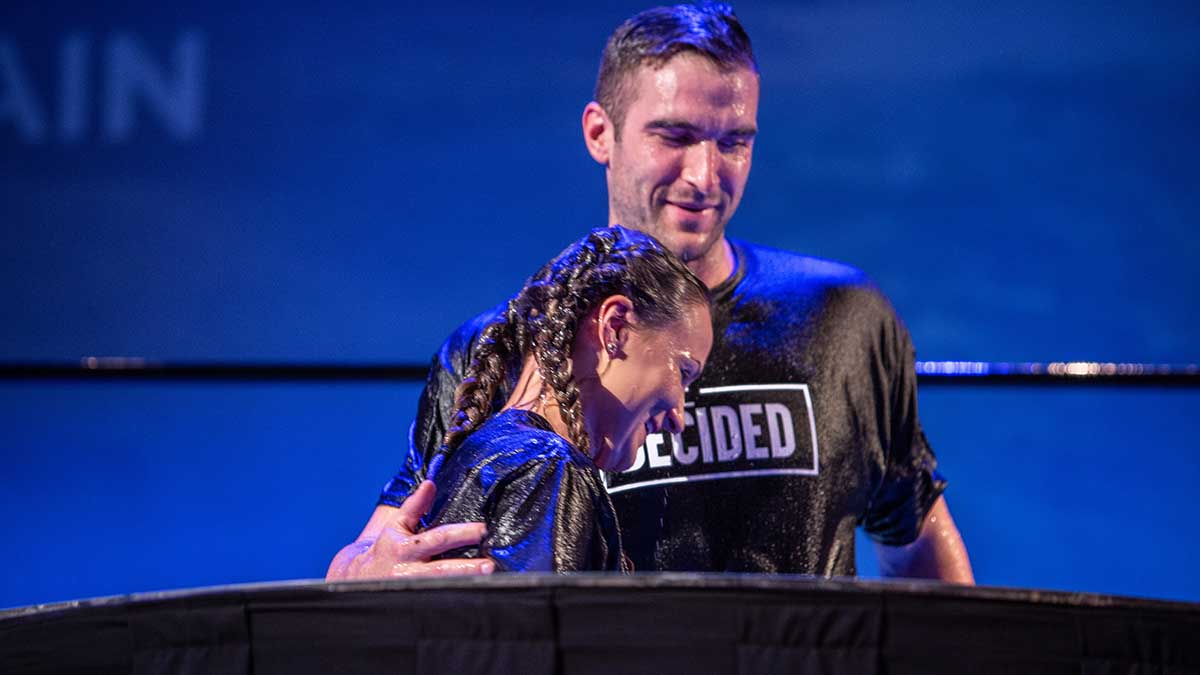 I was fortunate enough to have known Jesus my whole life. My parents have always encouraged me to pursue a deep and meaningful relationship with Jesus. Jesus has been transforming me and helping me to become the woman He desires for me to be. He has made it that I can live a life full of peace and hope, knowing that I am never alone. I find my strength in Jesus.
 "'For I know the plans I have for you,' declares the Lord, 'plans to prosper you and not to harm you, plans to give you a hope and a future.'" (Jeremiah 29:11). Jesus is for me. He knows exactly what we need. I bring Him all my worries, fears, and anxieties. For my Lord will always take care of me.
Logan Bailey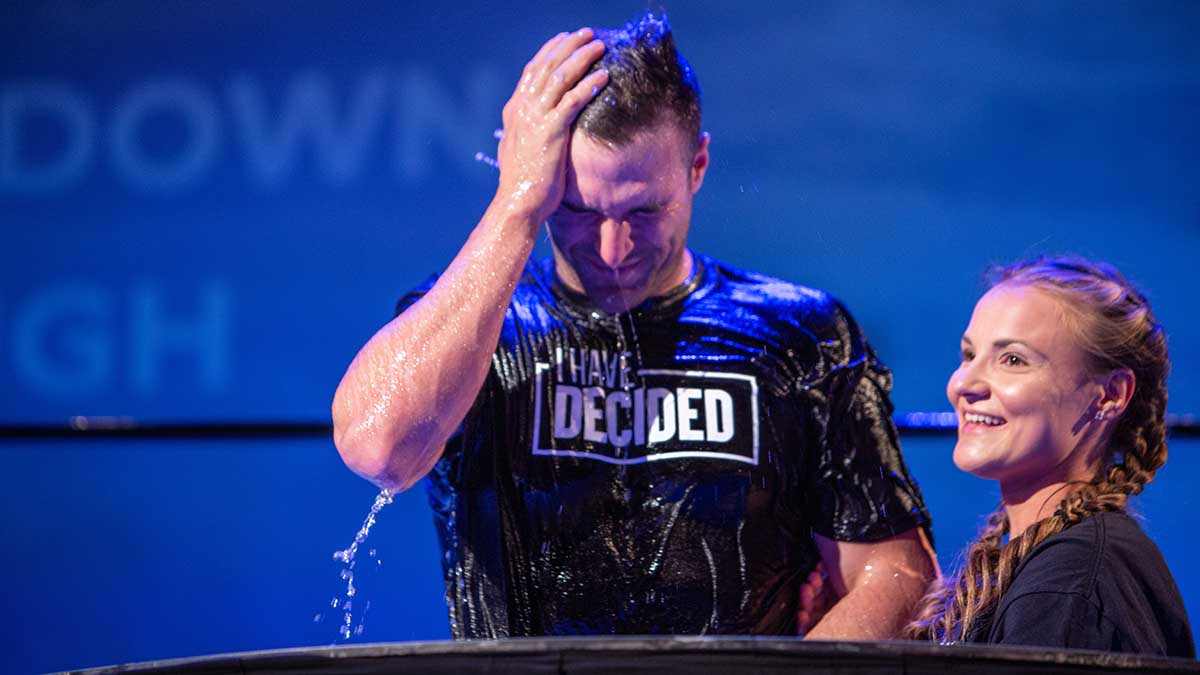 Before I knew Jesus my life was okay but I always struggled. My girlfriend at the time and now wife brought me to church with her and her family where I learned about Jesus and decided to follow Him. He has helped me be more calm and understanding which has helped me to be a better person, husband, and father.
Colette Coburn
I decided to follow Jesus 1½ years ago. Because of COVID I couldn't get baptized. This past year I have looked up to Jesus for help because my family had some issues. I decided to get baptized because I love and want to be with God forever. The verses I like are: Genesis 1:1, Romans 4:25, because it shows that God cares for me.
Sofia Forero-Tarazona
I want to follow in Jesus' footsteps because I want to be just like Jesus. Romans 10:9-10. I accepted Jesus on my first day of church (September 2021). I knew it was time to be baptized.
Yug Gajjar
As a child my teacher told me about Jesus; it has stayed with me since. In the past months I had bad thoughts fill my brain everyday but when I chose to follow Jesus, I felt happier. My friends also follow the faith which helped me with my journey. Jesus has freed me from selfishness, pride, anger, sorrow, sin, and brought me to happiness.
Greyson Gouveia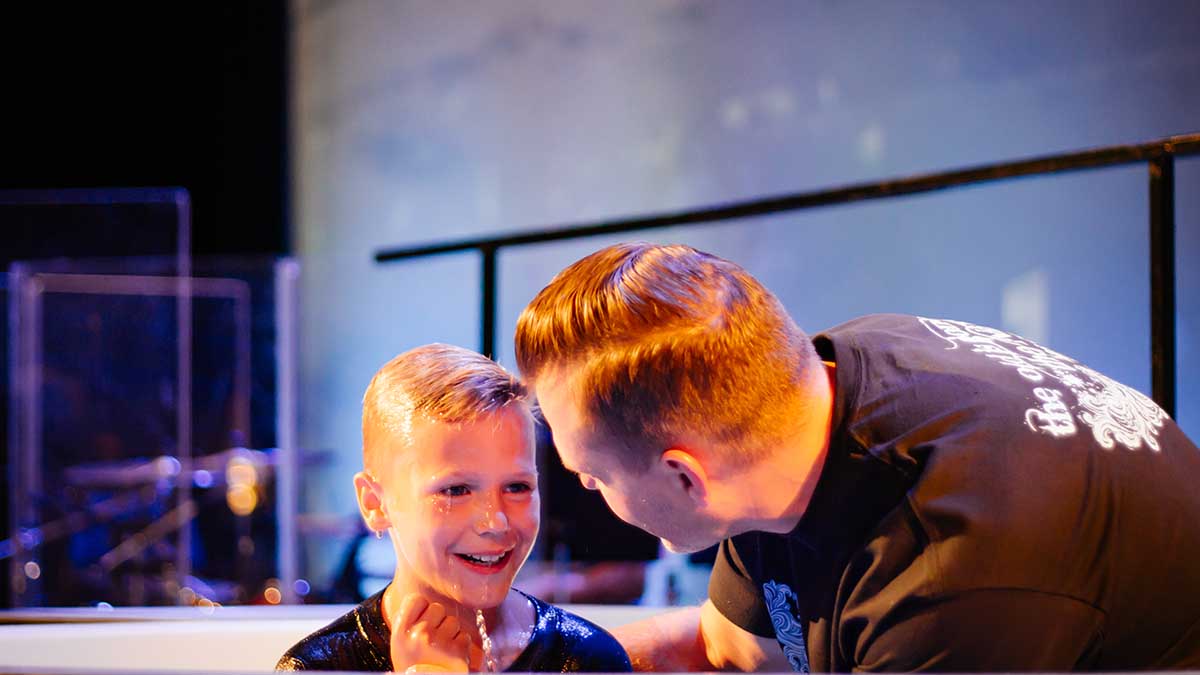 I want to wash away all my sins and start a new life with God. I was 4 when I talked to my mom and dad and accepted Jesus to be my Lord and Saviour. My favorite scripture is Deuteronomy 31:6: "Be strong and courageous. Do not be afraid, for the Lord your God goes with you."
Katea Kootenay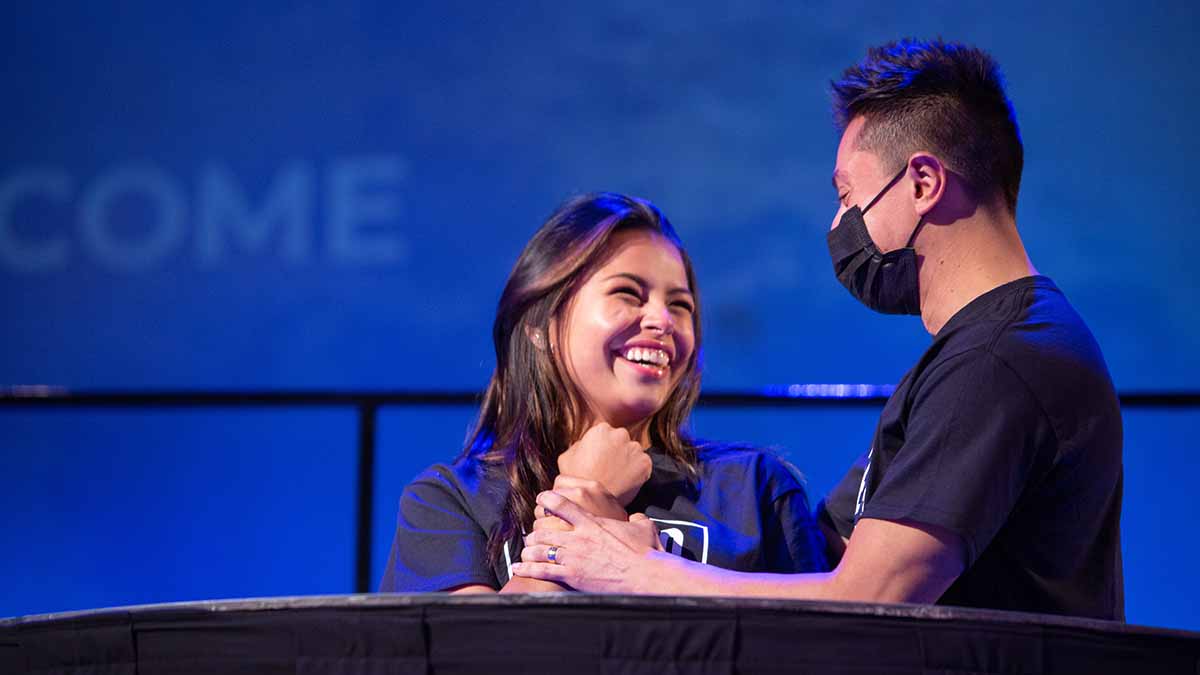 Jesus has always been my Saviour and I have been blessed enough to learn of who He is and all the amazing things He has done for mankind. I have had a great change in my life and so I feel very strongly that my next step is to open my heart fully to Jesus and accept and announce that He is my Saviour and that I love Him very much. I hope being baptized can bring us closer together.
Lindsay Shedden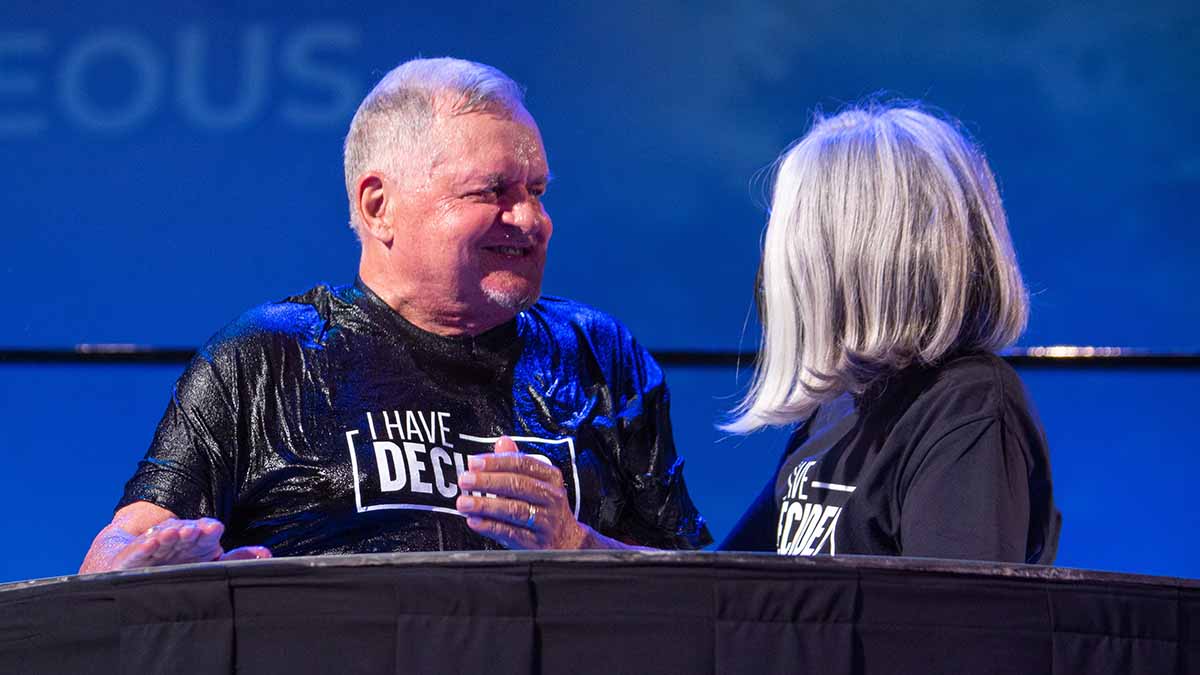 I always knew I needed Jesus.
I grew up in an abusive, alcoholic home in Ontario. My mom took myself, 2 sisters and 2 younger brothers to the Trinity United Church where she also taught Sunday School. Throughout my teen years I played hockey in Ontario, and later met and married my wife, and raised 3 boys together. My 3 boys went to Sunday School where my wife, Yvonne, was a teacher at St George's Anglican Church.
I had been struggling for years with alcoholism and knew I needed help. My younger brother took my wife and I to my first AA meeting where I received my 'Desire' chip. After attending many meetings and hearing the stories of others I had a funny feeling I was missing something – I was missing Jesus.
I gave my life to Jesus and since than I have always known that Jesus is there with me all of the time. I now have 26 years of sobriety and of following Jesus.
A meaningful verse to me is John 3:16.
Yerin Shin
In Sunday school I decided to follow Jesus and my life now is much happier. I want to be baptized so I can be closer to God.
Francisco Silva
I met Jesus when a friend showed me how to listen to Jesus, how to reach Him in a different way and hearing the messages of the Bible. I saw the truth of Christianity without exclusion and I understood Jesus is available to everyone, He who died on the cross by the grace of everything we want to receive. Everything has changed in my life, all scopes of my life changed for better, to be grateful every day with God the Father, God the Son, and Holy Spirit. Today in my life I have learned to live together as a Christian person and full of absolute faith in God.
Ulmises Suarez
I had a life full of fears and frustrations. A friend showed me a different way of listening to the messages of Christianity and I saw the reality that Jesus is here for all of us, without any exclusion. Today I am a person full of much love and joy. Psalms 23.
Simone Tiemstra
There was a lot less joy in my life before knowing Jesus. When I invited the Holy Spirit into my life there was an abundance of joy and love that I didn't know before, and there was also a peace, too, that came into my life. I came to know Jesus through the life and prayers of my mom. There was one evening where we prayed together and I invited Jesus into my heart. Since then I've been travelling a journey of getting to know Him more. He has made all the difference in the world. Following after Him is the best decision that I've made. I know He is guiding and leading me, sometimes I don't follow as well as I would like or should, but He is still there and works through my mistakes. Isaiah 6:3.
Ana Vanegas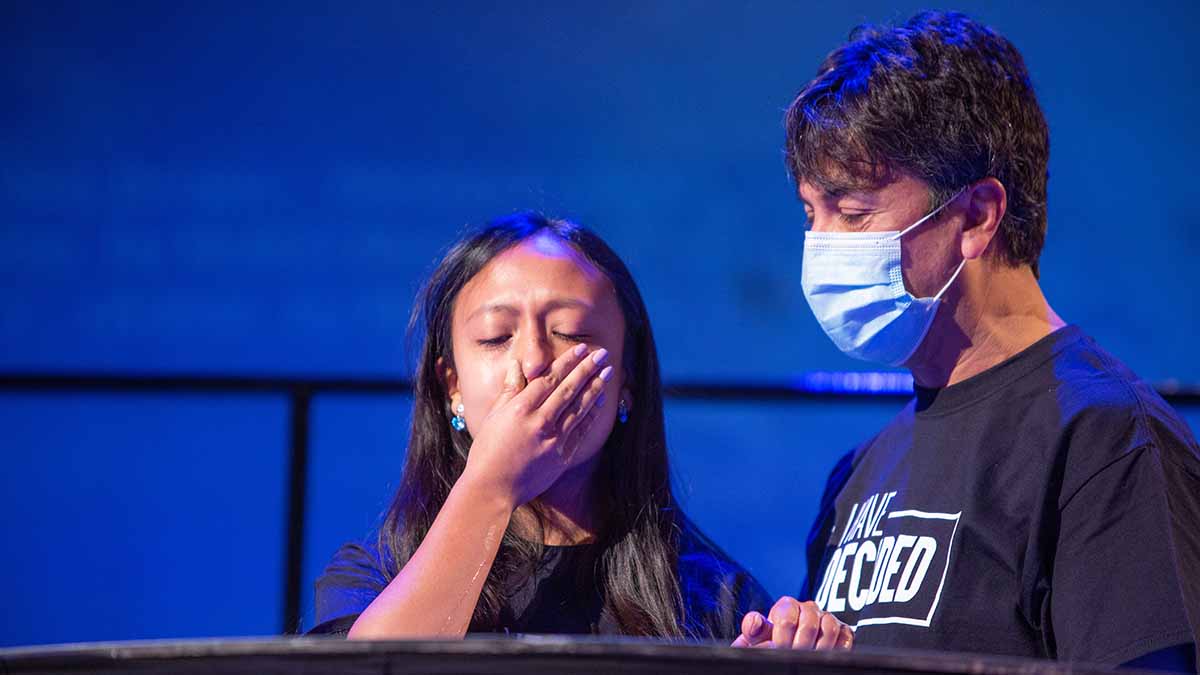 I have known Jesus all of my life. My parents always taught me about Him and I have always believed in Him. He gives me hope and happiness even when I feel like I don't deserve it. Joshua 1:9: "Be strong and courageous. Do not be afraid; do not be discouraged, for the Lord your God will be with you wherever you go."
---
Ready to Take This Step?
Have you said "yes" to following Jesus, but haven't been baptized yet? Learn more about Preparing for Baptism or let us know you're ready to take this step.
You may also be interested in …