Why Give?
When we give, we're fueling our mission of building lives that honour God through the people and resources of FAC. It's also a way to say "thank you" to God for all He's given to us. The Bible teaches tithing as a way of putting God first by giving Him the first 10% of all we have. Try it, and see what happens!
---
Our giving platform is Realm.
What does this mean? Once you create a Realm account login, you can save your payment information and preferred payment methods, self-manage your recurring gifts, view your year-to-date giving, easily give through the Realm Connect App, maintain and update your user profile, view or change events that you register for, and so much more. LEARN MORE
Already have a Realm account? Login here or Request a Realm Account.
"You must each decide in your heart how much to give. And don't give reluctantly or in response to pressure. 'For God loves a person who gives cheerfully.' And God will generously provide all you need. Then you will always have everything you need and plenty left over to share with others."
– 2 Corinthians 9:7-8
Ways to Give | FAQ | Financial Update | Request Realm Account 
---
Ways to Give

Give Online
Give conveniently and securely
online via credit card. Give Now

Text* "FACGive" to 73256.
You will receive a response guiding
you to complete your gift using a credit card.

Automatic Bank Withdrawal
To have funds withdrawn directly from your bank account, pick up an auto-tithe form from the Info Desk or email us.

Giving Stations
Debit and credit machines are available on Mainstreet and the FAC Church Office (during office hours) for your convenience.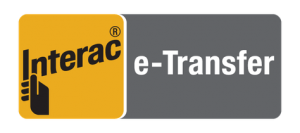 e-Transfer
From your bank's website, you can donate via Interac e-Transfer within the transfer / payment menu option. No security question or password is required. Use the email account giving@faccalgary.com. In the "Message" section, please include your name, address, phone number, amount, and the FAC fund(s) you'd like to support. You can give to multiple funds in one transaction. (All undesignated donations will be allocated to the General Fund – Deerfoot Campus.)

Cash and Cheques
Please make cheques payable to
First Alliance Church. Cheques can be placed in the Mainstreet safe, dropped off at the church office, or mailed to 12345 40 Street SE,
Calgary AB, T2Z 4E6

Planned Giving
Donate publicly listed securities (shares). Please contact Rob Neumann / 403-212-8850
*Text messages and data rates may apply. Message frequency varies. Text HELP to 73256 for help. Text STOP to 73256 to cancel.
Privacy Policy: https://legal.acst.com/privacy-policy. Terms of Service: https://legal.acst.com/terms-server-use.
---
Frequently Asked Questions
What are the different funds?
| | |
| --- | --- |
| General Fund | Supports day-to-day operating costs, continuing ministries and staff support. |
| Missions Fund | Supports people sharing the hope and love of Christ locally and around the world. |
| Capital Fund | Maintains tangible on-campus resources that help us better serve our community. |
| Care Fund | Provides practical help to those in our community in need of everyday essentials. |
What does "Contribute a little extra to help offset processing costs" mean?
Every online transaction is subject to a processing fee from the company that provides the service to make sure the transactions are safe and secure. By checking the optional "Processing costs" box you are ensuring that we get the full amount intended with your gift. The additional processing cost will be included on your tax receipt.​
How do I change or cancel my automatic giving?
If you give with your credit card on Realm, simply log in to your Realm account to make changes to the frequency or amount of your automatic giving. If you give via automatic bank withdrawal, email accounting to request the change.
How can I give using my Realm account?
Using your Realm account to give online has benefits. You can set up your own recurring payments, give to multiple funds in a single transaction, and keep track of your total year-to-date giving. You can access giving through Realm either by clicking on giving in the main menu above, or through the Realm Connect app.
How is my information protected?
Realm's main purpose is community engagement through the use of groups. It is not an online directory where people can see your personal information. As per the Alberta Protection of Privacy Act for non-profits, we do not provide personal information of our congregants or visitors.
By default, your name, address, phone number and other contact information can only be seen by staff members, leaders, or members of groups you are in. Other members will only see your name and photo. In order for other members to see your information, you must adjust your privacy settings and opt into the directory.
You, as a member of Realm at First Alliance Church, can change your privacy settings to give out as much or as little of your personal information as you desire to the groups you are a part of. And don't forget to use a good, secure, randomized password.
More on ACS Technologies – Realm Privacy Policy
---
Financial Update