What's a Semester Group?
Semester Groups meet at the FAC Deerfoot campus to go through the same study material for a set time of 6-8 weeks. Each session offers a video teaching, and facilitated conversation with the people around your table. It's a great way to get connected with others at FAC!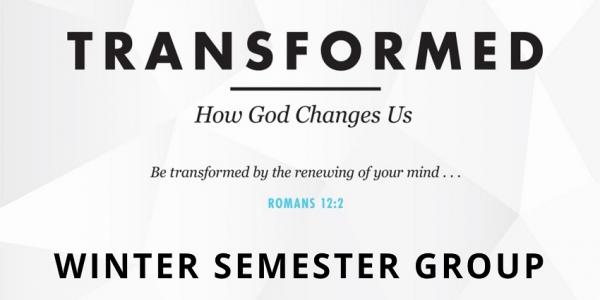 Would you like to become all that God intended you to be? Unlocking the promises in God's Word and following His instructions will transform your life in 7 key areas … from the inside out. Join us Sunday nights during the Transformed weekend teaching series!
"Do not conform to the pattern of this world but be transformed by the renewing of your mind" (Romans 12:2)
Outline / Discussion Topics
Learn to live in sync with God's will for you in each of the key areas:
Session 1 – How to Get Closer to God (Spiritual Health)
Session 2 – From Stressed to Blessed (Physical Health)
Session 3 – Change Your Life by Changing Your Mind (Mental Health)
Session 4 – How to Deal with How You Feel (Emotional Health)
Session 5 – Facing the Fears that Ruin Relationships (Relational Health)
Session 6 – Transforming How I See and Use Money (Financial Health)
Session 7 – Facing Giants in Life and Work (Vocational Health)
Get Connected
Sundays, 6:00-8:00 pm
January 12-February 23, 2020
Discovery Theatre (upstairs, south end of FAC Deerfoot campus)
NO COST