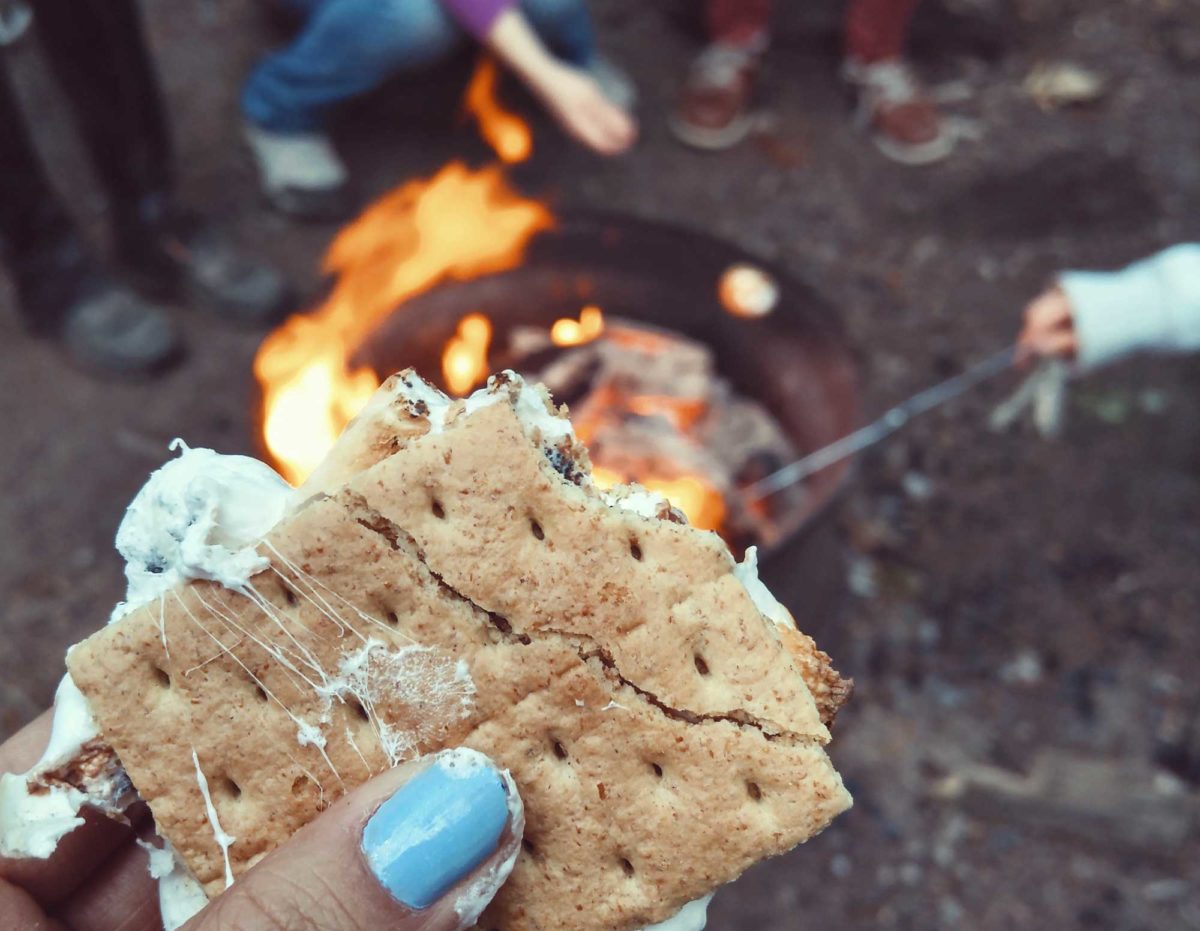 As soon as I heard that the FAC summer series was going to be titled, "More," all I could think about were s'mores … Anyone else? No? Just me?
I remember as a kid, sitting around a campfire with my friends, and perfecting the art of the s'more. How long exactly did I need to roast the marshmallow in order to get it hot enough to melt the chocolate, but not so hot that it lit on fire? What type of chocolate should I be using? Is it okay to use these marshmallows that I found in the basement from 3 years ago? These are the questions we would ponder together as we licked our sticky fingers and wiped chocolate from our mouths.
Ever have those friends you just know are going to be in your life forever? I do. I met these friends, Nata, Kim, Tamara, and Matt, in elementary school, and they're all still a big part of my life. One of my fondest memories is sitting around Nata's backyard fire pit, while Matt played guitar and sang Bob Dylan songs, and we chimed in when we knew the words. We were on a mission that summer, to make the BEST s'more we could. All winter, we'd perfected the microwave s'more as a training method that would lead us to the perfect "real" s'more. We tried different cookies, different chocolate, different marshmallows … often, it was whatever our parents had in the pantry.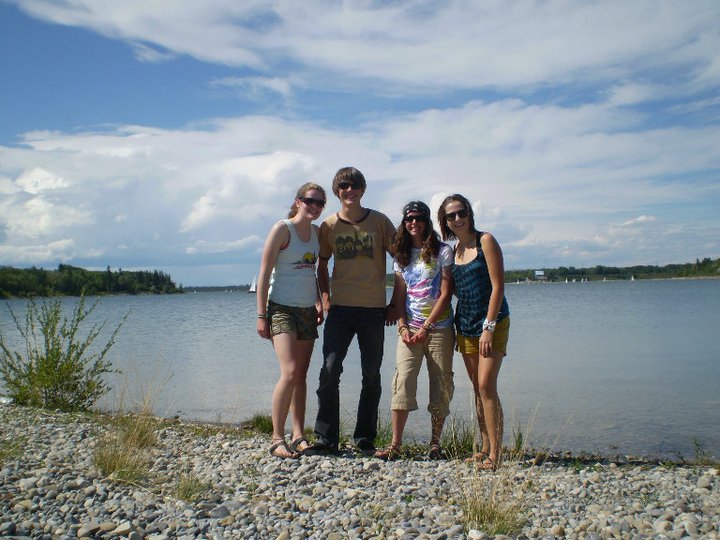 Then one day, it hit me … Maybe we'd been coming at this all wrong. What if we made s'mores using Pillsbury Crescents in place of the cookie? What If we bought the container, each took a triangle of the dough, and wrapped a marshmallow and chocolate in it, and roasted it over the fire? Obviously this idea was quickly acted upon, and we sat there roasting our s'more-croissants, singing songs, and soaking up a beautiful summer night with best friends.
That was about 15 years ago, and a lot has changed – the biggest change being that my dear friend, Matt, passed away unexpectedly in July of 2013. It was a shock to all of us, and I still think about him daily. In the few days following his passing, Nata, Kim, Tamara, and I, though we were all working in different places for the summer, ensured that we got together and had a day devoted to Matt and his memory. We ate Livewires (his favourite candy) and watched The Lord of the Rings series (also his favourite). He was such a big part of our group, and it didn't feel right to not be together when he was gone. We needed each other … only the 4 of us could understand what it was like to lose someone as special to us as Matt. Only the 4 of us knew what wonderful memories we had with him, and how big the hole in our group would be without him.
It's never easy to lose someone you love, especially unexpectedly … and it always seems like the most vibrant people are the ones who get taken way too soon, doesn't it? While it wasn't easy, over time, I began to see God's care for me in all of this. Just 4 days before he passed, I randomly ran into him when I was out for a run. He'd been away at school all semester, and was home only for a couple of days, so I didn't know he was in town yet. We got to catch up, hug, and say goodbye. The day I found out he'd passed, I'd already planned to go for a walk with Kim. God knew we would need each other. Then, I randomly had 4 days off work, which allowed me time to grieve and be with my friends and family. The day he passed away, I woke up at 3:00 am – which I later learned was about the time he died. I continued to wake up at 3:00 am for about the next month … I considered it God waking me up to remind me that He knows the hurt, and He's there with me, even when I'm in the quietness of my room and the stillness of the night.
This probably isn't exactly what you expected to read when you saw a post about s'mores, is it? I didn't actually mean to write about this either … I planned for it to be a light-hearted post about how to make a good s'more. But it turns out, there really is s'more to s'mores (ha ha … can't resist a good pun) than I thought. It turns out, the community and friendships I made over a fire with friends are way more important than the s'mores themselves. Truthfully, yes, that croissant s'more was the best one I'd ever had. But what was even better were the hilarious, honest, and real conversations that I got to have with my best friends.
"feel inspired to throw a fire pit party; invite neighbours and friends, and create community that lasts…"
We still get together regularly. I recently went for a walk with Kim, and she taught my son how to throw rocks in the river. We have group chats on Facebook, and get together as often as possible, which is unfortunately only a couple times each year … And yet, our closeness and love for each other never wavers, even though our differing schedules and stages of life try to interfere.
So I want to use this post to inspire you … I want you to feel inspired to throw a fire pit party; invite neighbours and friends, and create community that lasts. We live in a world that suggests that community happens on this little device in our hands – and sometimes it does – but I challenge you to think about what might happen if you used that device to invite people over, and went from FaceTime to face-to-face. What might happen, if we didn't look at our phone all night, allowed our fingers to get sticky, our cheeks to hurt from laughing, and our hearts to really open up to the people God's put in our lives? What if you really allowed yourself to meet lifelong friends, and build community? What if there really is s'more to it?
S'more Ideas: Get Inspired!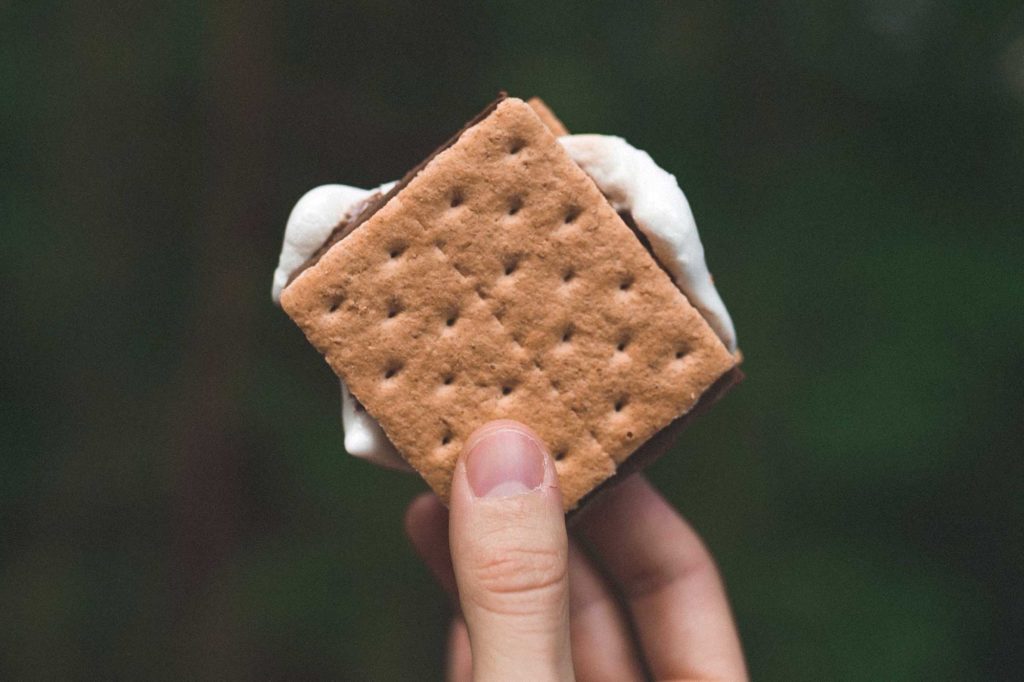 To get you started, here are some gourmet s'mores ideas (source: https://www.oldhousetonewhome.net/wp-content/uploads/2014/06/Gourmet-Smores.jpg):
The Nutty Buddy: graham cracker, peanut butter cup, marshmallow
Salted Caramel: graham cracker, milk chocolate & caramel square, sea salt, marshmallow
Mexican Hot Cocoa: graham cracker, milk chocolate, marshmallow, cinnamon, nutmeg
The Samoa: graham cracker, milk chocolate & caramel square, toasted coconut, marshmallow
The Grasshopper: graham cracker, peppermint patty, marshmallow
The Classic: graham cracker, milk chocolate, marshmallow
… or you can always make your own creation (or try the croissant one), and give it a go!
Written by Rosalind Coben
You may also be interested in …