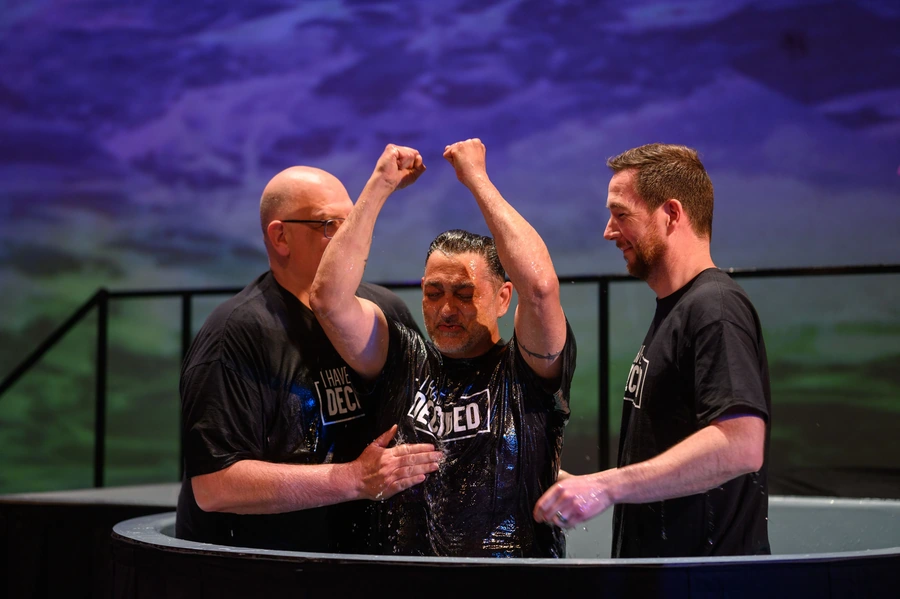 Taking the Step of Baptism
Did you know that in the gospel of Matthew, Jesus introduces baptism as an important step in our walk with Him? Baptism is stepping out in faith and publicly declaring "yes!" to new life in Jesus. We love celebrating this step together as a church family. Read on to find some of the amazing stories of those who recently got baptized!
BRITTNEY LIMB – Online Campus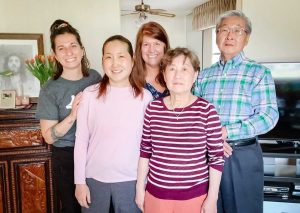 "In May of this year, Brittany reached out asking if there was a way that she could be baptized in her home, as her medical diagnosis prevented her from being able to come to an in-person location. She had been wanting to take this step since before the pandemic, but because of restrictions and her own health-related circumstances, it wasn't an option for her…but God has an amazing way of making a way when there is no way."

– Online Pastor Rosalind Coben
"I was stressed, depressed, people-pleasing, and medically ill constantly. I found my cancer had spread and this time, there wasn't a way to cure it but to go on palliative care. I was devastated and angry again. But God met me and touched me. He said He has plans. He gave me peace and happiness.
Every day seems to be filled with hope and joy. Something to think about. I no longer have fear for my medical condition as He has plans to use me. Yaweh Yireh. His faithful love endures forever."
My favourite verses are Psalm 118:18-19:
"The Lord has punished me severely but He did not let me die. Open for me the gates where the righteous enter. And I will go in and thank the Lord."
PRAISE SAHA – Deerfoot Campus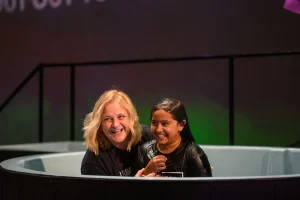 "I heard about Jesus from my parents and from church. Now that I am a Christian, it feels like I am finally connected with God. I want to be baptized because I want to be connected with the Lord."
AXEL OKE – Deerfoot Campus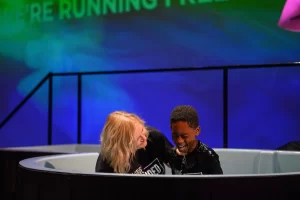 "I was born to parents who raised me in the way of the Lord. I accepted Jesus into my life at FAC on December 17, 2022. Jesus makes me smile more. I want to be baptized because the Bible asks us to be baptized to show that we have a relationship with Christ."
My favourite scripture is Matthew 7:24-25 NIV:
"Therefore everyone who hears these words of mine and puts them into practice is like a wise man who built his house on the rock. The rain came down, the streams rose, and the winds blew and beat against that house; yet it did not fall, because it had its foundation on the rock."
ASHER OKE – Deerfoot Campus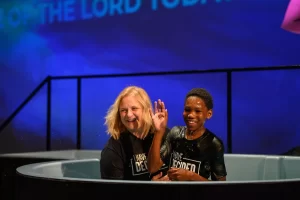 "I was born to born-again parents who raised me in the way of the Lord. I want to be baptized because I want to grow closer to God and know him more. This is how I can truly offer myself as a living sacrifice."
LAUREL GRESIUK – Deerfoot Campus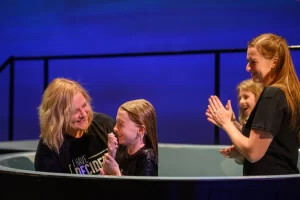 "I privately asked Jesus to be my Saviour when I was seven. Jesus has helped me to want to learn more about him and be more like him. I want to be baptized because I want to set the example as Jesus did."
EMILY GRESIUK – Deerfoot Campus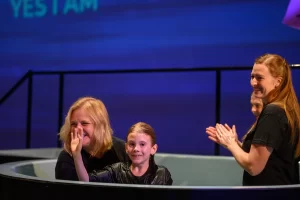 "I privately asked Jesus to be my Saviour when I was seven. Jesus has helped me to be kind and forgiving. I want to be baptized so I can be new and more like Jesus."
ABBY GRESIUK – Deerfoot Campus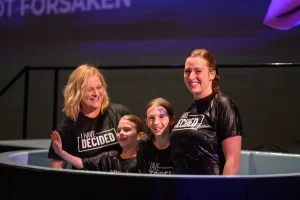 "I have known Jesus my entire life, but it was not until a few years back that I really started to walk with Him. The last 8 years of raising my girls with a good understanding of faith and who Jesus is and what life could be like really gave me the opportunity to see what He could also do for me. My faith started to grow with prayer and realizing he could take care of all my needs and hear my thoughts. Growing up knowing of Him just was not enough. I have asked Jesus to be Lord of my life multiple times throughout my life, but something changed when I did it 6 years ago again. This thirst and hunger for more started growing and growing and I am where I am today in my walk with Him because of this. 
I was taught as a child about Jesus and knew he was the only way to live forever. However, I did not truly understand it until I had children and started teaching them and giving them a foundation. Going through so many struggles in life and realizing my answered prayers for children, I realized God had blessed me and he was real. Shortly after this, I again asked Jesus to be my Saviour and Lord in my life and that is when it really changed for me. 
Realizing I do not need to live with worry or fear of the unknown, knowing that I will get to spend eternity with him and that I can help others know him has been a huge reward and blessing for me. My kids know Him because of my love for Jesus."
NEYLA HARGREAVES – Deerfoot Campus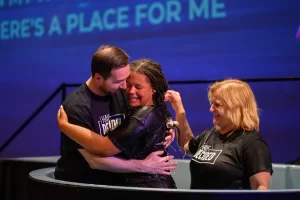 "I was adopted at 7 weeks old. I don't remember a time before I knew Jesus.  My big brother and parents Oma, Opa, Grandma and Grandpa modelled what being a Christian looked like. One night before bed, I asked my Dad to pray with me and invite Jesus into my heart. Jesus has made all the difference! He gave me a family that loves me, including wonderful Grandparents. My Opa passed away but God made it easier.
My favourite verses are Proverbs 31:8-9 and 1 John 3:1! I know that God loves me very much and we are called His children. I want to take this step of baptism because I love Jesus and I want to make Him proud of me."
JAMES KOWALCZYK – Deerfoot Campus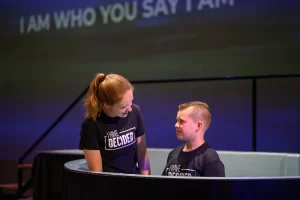 "I accepted Jesus into my heart at a young age. I have grown up in a Christian home and went to church my whole life and that is how I learned about Jesus. Jesus helps me to forgive and love others and helps me when I am afraid. I want to be baptized to follow Jesus and to be more like him."
My favourite bible verse is John 3:16:
"For God so loved the world, that he gave his only begotten Son, that whosoever believes in him should not perish, but have everlasting life."
BEN KOWALCZYK – Deerfoot Campus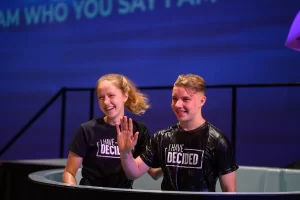 "I do not remember a time when I did not know Jesus. He has been a part of my life for as long as I can remember. I came to know Jesus at a young age. I grew up in a Christian environment and actively participated in church my whole life. I chose to ask Jesus into my heart because I want to be more like Him.
Jesus has changed my life by being an example for me to follow. He always helps me when I struggle, and gives me direction in my decisions. I want to be baptized to publicly commit my life to Christ and follow his Word."
Joshua 1:9:
Be strong and courageous. Do not be afraid; do not be discourage, for the Lord your God will be with you where ever you go.
COLE GALLAGHER – Deerfoot Campus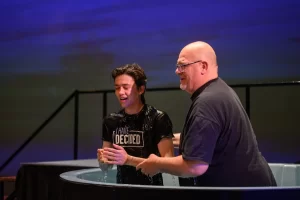 "For all my life, I have been involved with the church. Six years ago, I started volunteering at the FAC Bistro, and now, I have the privilege of running the Cornerstone Café on the weekends. Getting baptized is something I have always wanted to do, but kept putting off. In the recent months of my spiritual journey, I have grown closer to Christ and I believe that now is the time for me to finally be baptized."
ABIGAIL ZECK – Deerfoot Campus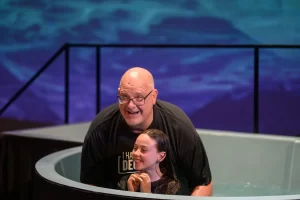 "I have always felt that I have known Jesus. He is a big part of my life and has always been there for me. 
We attend church and we pray before we eat, before I go to bed, and whenever I need Him. He teaches us to be kinder to others and I try to follow His teachings. I want to take this step because I want to follow Jesus."
MARIANNE HERRON – Deerfoot Campus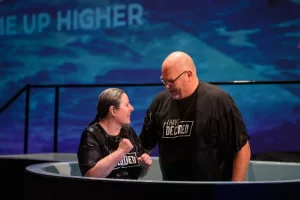 "I have watched within my own extended family and my daughter as well. I have seen so many changes in my daughter. Like her, Jesus has spoken to me through prayer and by me just listening. There is already a more genuine calm in my own days as I turn my life over to Jesus every day."
ANGELO MITCHELL – Deerfoot Campus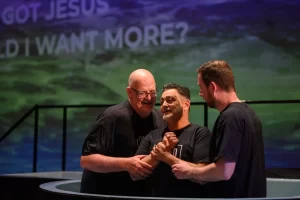 "I have been recently diagnosed with Cancer and feel this is the time to get closer to my God! I have always followed him but now it is time to put all my attention towards Jesus because I know he is my true Saviour and I am blessed to call on Him as mine!"
CHRISTOPHER MITCHELL – Deerfoot Campus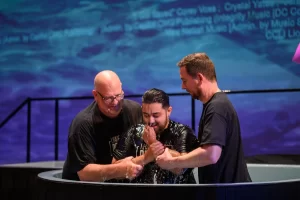 "I was born into a Christian family and attended church and bible studies. Since I was little, my grandmother helped me not only build a relationship with Jesus but helped me understand what it is to be a Christian and understand God's word.  
I have always been religious and have had that relationship with Jesus but I want to get closer with him and turn my life closer to God.  I've had a lot of ups and downs in my life but it's because of Jesus that I am here today and it's because of Jesus that I am the person I am today."
ARANTZA SILVA – Spanish Congregation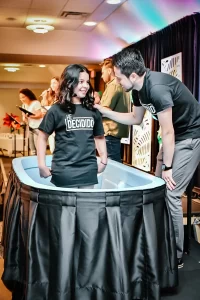 "Mi vida era una vida con poca oración. Pero ahora oramos mas porque sabemos el significado de la oración.
Yo lo conozco desde que fui a la iglesia con mis padres.
Me enseño el poder de la oración, cuando me hizo un milagro en un cuarto de espera de un hospital ( por una supuesta apendicitis) y gracias a las oraciones de mi familia y de la familia de mi iglesia finalmente no me operaron."
Isaías 41:10:
"No tengas miedo, porque yo estoy contigo; no te desalientes, porque yo soy tu Dios. Te daré fuerzas y te ayudaré; te sostendré con mi mano derecha victoriosa."
Are you ready to take this step? Let us know! If you have questions, register for the next online Info Session to learn more about what baptism means and how to prepare. Parents, if your child is interested in taking this step, we're excited with you! Please connect with someone from Children's Ministry or Student's Ministries.