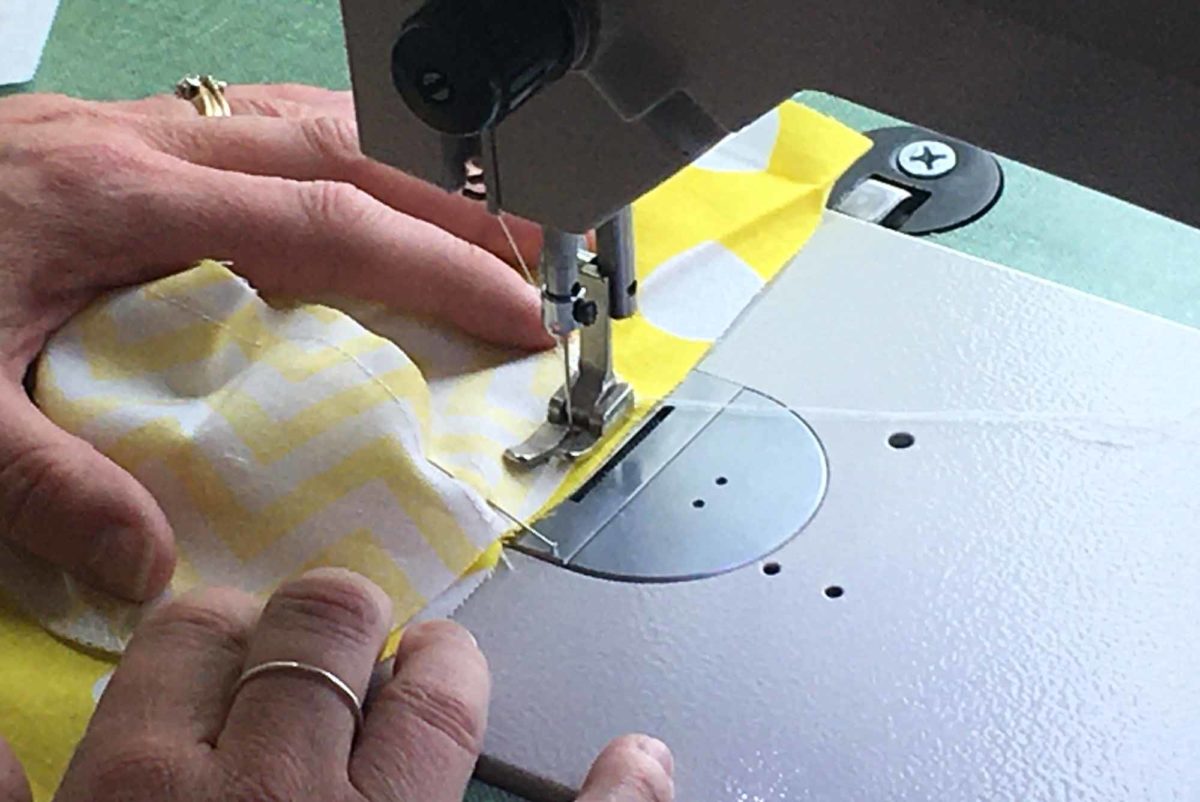 What can we do when our calendars, our city, our country, and indeed our world have been shifted and shaken? When the future is uncertain and many of the things that filled our days or evenings are indefinitely on hold? When everything is different, and the lives of many are at risk every day? Sometimes stepping into the crisis means continuing to do what you've been doing. As the COVID-19 pandemic continues, more and more we're seeing people step into new ways of being the church, of making a difference in our community during a global crisis. We often feel like what we have to offer is small – as small as a few pieces of fabric and some elastic or string – but it can have a personal and lasting impact. Take the story of some of the women who typically gather at FAC to connect as they sew or quilt, often on projects that help and serve others – or to help others learn these skills.
Serving Together Despite the Distance
Here's what Kristen says:
"Lisa (part of FAC and owner of a tailoring business) was contacted by The Mustard Seed to supply them with 1000 face masks (some of the fabric for which was donated by her community). I found out about it through our shared involvement with the choir (she is alto and I am soprano) and asked if she needed help. Linda (who coordinates our It's Sew Easy sewing group at the church) and she encouraged me to share this project with all of our "sew-ers." Many of us are now helping her with this project. So far we have made over 100 and directed them through Lisa to The Seed.
The second thing we are doing is sewing 'scrub bags' for Alberta health care workers. They are a simple drawstring bag for the health care workers to use. They can change at work, put their work clothes in the bag, take it home, and put it directly in the washer to limit the contamination. This was started by a mom in Claresholm whose daughter is a nurse in Calgary. She saw the need and mobilized all of her sewing/quilting friends to help. There is now a Facebook page (Scrub Bags for Alberta Health Care Workers) and it has spread throughout the province. Thousands of bags have been made and distributed free to front line workers. Now people in Saskatchewan have started to do this for their workers! I have a contact with the Calgary Police Service and after I made 14 of them for her, she has requested 120 more! They are so very appreciative of the support.
God is working through us even though we are 'social distancing' and most of us are staying home."
Ready to Get Involved?
Do you sew? Or maybe you have fabric you can donate for others to stitch up into masks or bags. If you have time, a sewing machine, or access to a few basic sewing supplies, why not consider being part of this important project?
Find the pattern and instructions for masks here. (Pattern/Instructions)
Watch a tutorial on making the masks here. (Watch Tutorial)
Get connected with the Facebook group for instructions and patterns to make scrub bags here.
(Scrub Bags for Alberta Health Care Workers)
Get in touch with the It's Sew Easy group at FAC to learn more about getting involved.
Completed masks and scrub bags can be dropped off Monday through Friday, 9:00 am-6:00 pm in marked bins placed at FAC's east entrance.
It may seem like a small thing … And it may seem like the need is too great for any one person to make a dent. And it may even seem like we're just doing what we've always done. But sometimes doing the same thing can achieve a different goal – sometimes that's what it looks like to serve in the name of Jesus … To become part of something much greater than ourselves – even when we're maintaining physical distance!