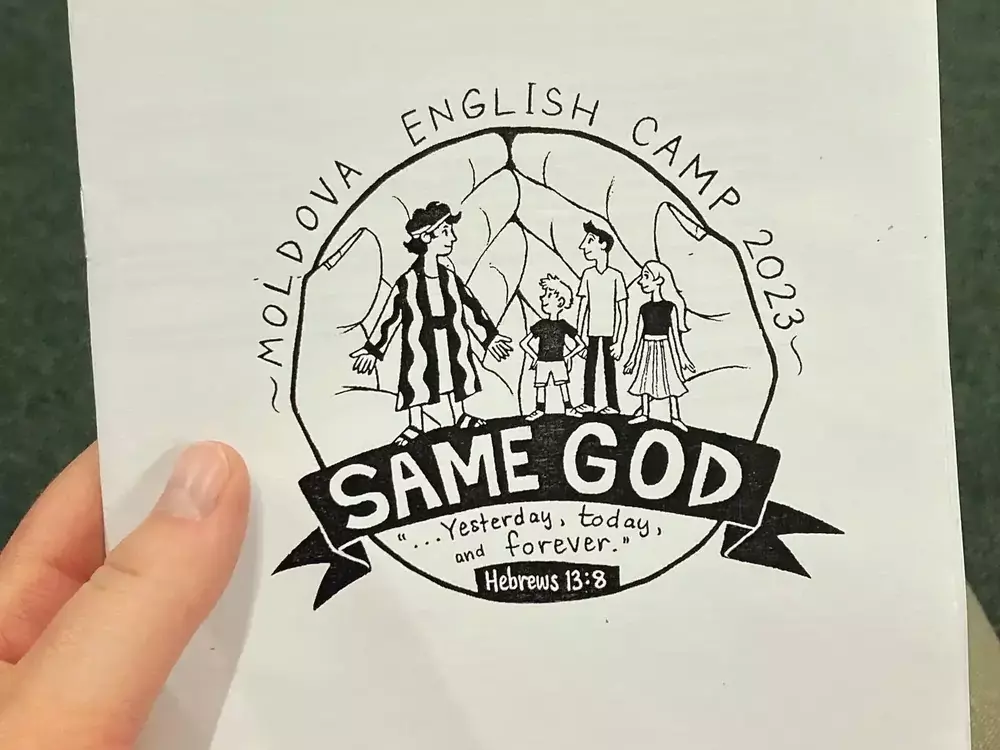 Teaching English in Moldova: Rachel's Story
During the summer of 2023, I spent 10 days in Moldova with TeachBeyond to volunteer as an English Teacher at their annual summer English camp. It was an incredible experience!
I first heard about Teach Beyond in 2020 and had initially planned to go in 2022. However, due to the proximity of Moldova to Ukraine and the uncertainty of the war, the volunteer team from North America was postponed to fly the following summer.
When I first got to know the team in 2022 through a Zoom call, I felt a little nervous. I was stepping into something big and outside of my comfort zone and capabilities. But meeting the team lead, Stephanie, who was so warm, fun, and encouraging — she made me feel right at home. I stepped away from that first team meeting knowing and feeling that God was leading me. Some people were uncertain of my going but I had this confidence that God was in control. I trusted Him to protect me and everyone around me.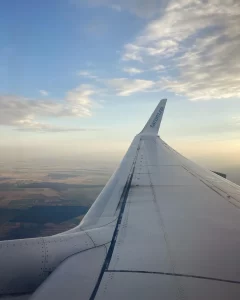 Leading up to the trip was stressful. I realized last minute that I needed to get my passport renewed! This was also during the time of the government strike which made me worry that it would be even more delayed — I put my application in and by God's grace, I received it on time! Even during the most stressful parts of my trip, it was amazing how much I saw God's faithfulness and goodness at work. 
I had to prepare lesson plans as well. I've never taught a language before and it was nerve-wracking. I felt inadequate and quickly realized I couldn't rely on myself. I had to rely on Jesus and ask for help, which is sometimes a scary thing to do. I am so grateful God provided leaders and my fellow volunteers who came alongside me.
The flights to Moldova were not without some teachable moments! I flew along with two others from Calgary to Paris, Paris to Romania, and Romania to Moldova. From all the busyness and chaos to the newness of the airports and the rushing to and from flights — it tested my patience! Amid the stress, I had to remind myself that it would all turn out okay.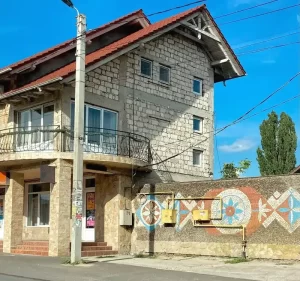 And it did. Upon arriving in Moldova, I noticed how beautiful the architecture was (as an artist, it captured me right away!) and the colourful patterns that adorned the city walls. It was a beautiful country: lots of trees, cobblestone, and sunshine. 
The first few days were busy, getting familiar with the space and the people, as well as preparing materials for classes. I was teaching the youngest group and a typical day included devotional time, English lessons, crafts, colouring, chapel, fun activities and free time.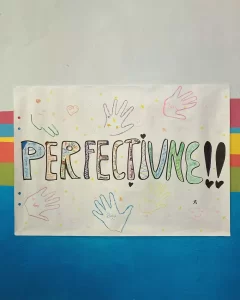 This was a poster that my class made for a camp activity. They decided on "Perfecțiune" meaning "perfection" for their team name!
A big challenge we had was, to our surprise, the amount of wasps! They were never usually a problem in past years but we think it's due to agricultural reasons that their population soared. This meant we had to switch classrooms and adapt on the fly.
It was easy to be distracted—not just our young kids, but me and the leaders. It was easy for it to become a mental block, but we didn't let it get us down.
Leading an English class with kids who did not share my native tongue taught me so many valuable lessons. I learned that as a team, we were all still learning and that we could still celebrate one another because of what God has done. It meant there was space for me to step up, be a leader, and make a difference.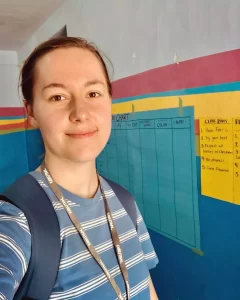 While we saw the enemy trying to steal our joy, we didn't let him win! There is power in trusting God despite challenges. And we had a chance to bring the gospel to these kids and better equip them with English-speaking skills.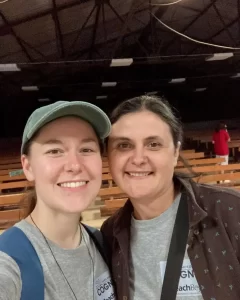 I am thankful, too, for my translator. I had to learn new ways to communicate with the Moldovan children. What was really cool was that I was able to meaningfully connect with the kids in creative ways: like arts, crafts, as well as humour! Those were gifts from God, I'm certain.
This camp was such a fun and enriching experience for both the kids and leaders, and I'm so glad I had the opportunity to be a part of it. 
My advice if you feel like God is calling you: be available for whatever God has in store for you. And maybe, try not to bring too many expectations, as they will be challenged. Come to Him with an open mind and an open heart as His plan is constant (and He only has the best of adventures for us)!
Thank you, Rachel, for sharing your story on how you said "yes" to God, in a pretty creative way!
Join us this weekend, November 18/19, at any of our campuses, as we embrace the mystery and creativity of God – inspiring us to share His love in new and fresh ways!