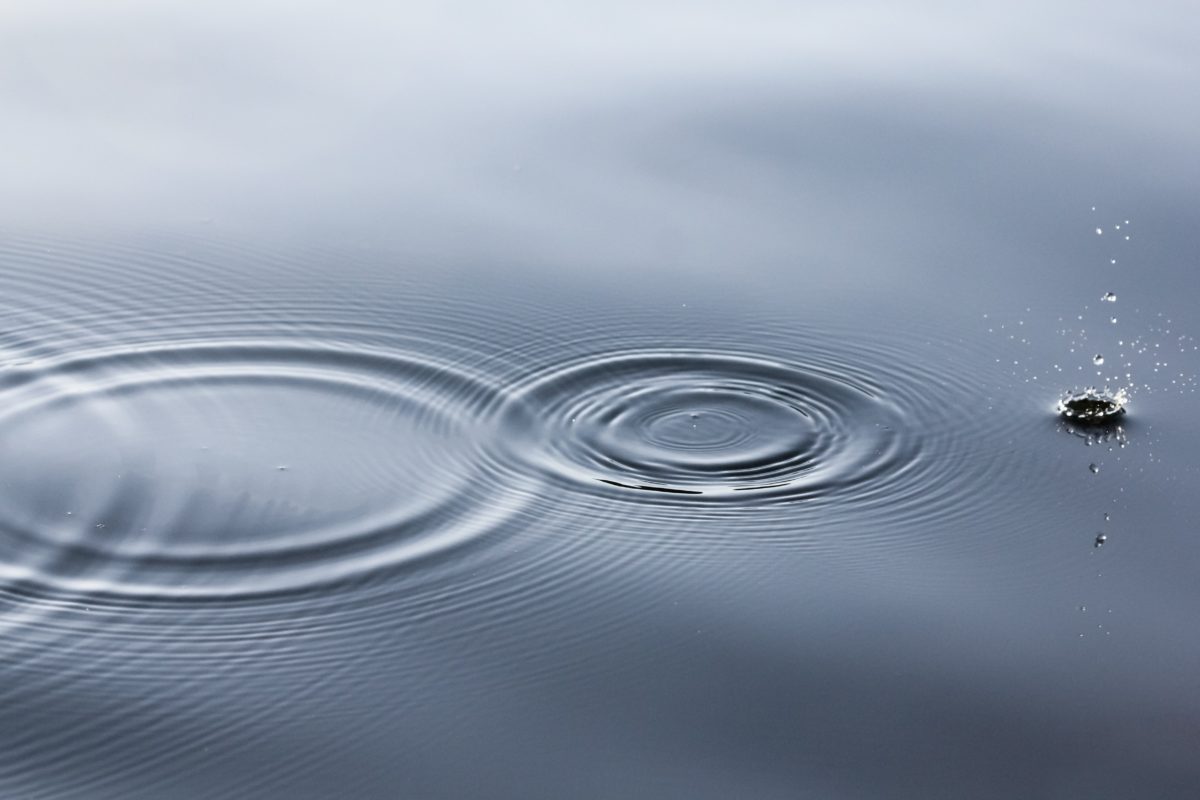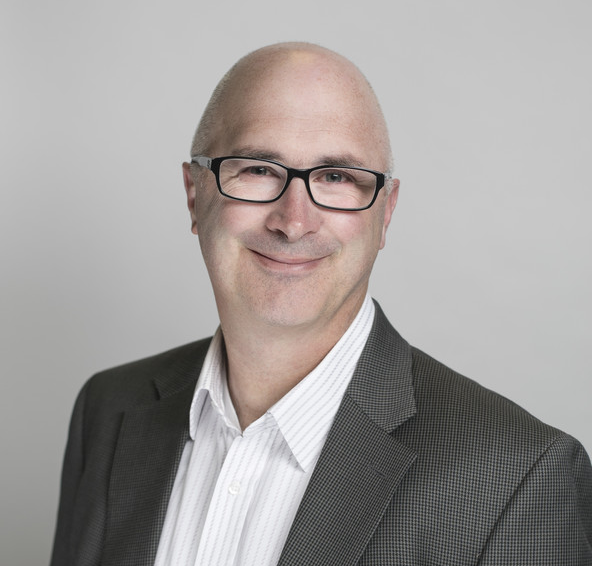 God has blessed me with Karen, a best friend and wife for over 30 years. We have 3 children: Andrew is 21 and attending Ambrose University; Sydney, 19, attends Queens University; and Nicole is completing her grade 12 year.
I have approached life with the mentality that anything can be accomplished through hard work. But underlying a lot of my motives was a degree of fear, and I've often tried to control things when facing uncertainty.
In the summer of 2015 I'd recently settled into a new job and was starting to become more active, mountain biking with friends. I noticed it was getting harder to breathe when I did physical activities. So I did what I usually did – I made up my mind to work harder. I got a new mountain bike so I could join friends doing downhill and cross-country runs in Kananaskis. Breathing, or what I thought was a cardio issue, was challenging. A friend let me try his puffer to help with the shortness of breath so I could do some more adventurous hill climbs and descents – and it was fantastic! The next day I noticed I could hardly get on my bike – my arms and chest were tight. I tried to ride a short trail in Fish Creek and collapsed – I knew then this could be more that just being out of shape.
After a few tests it was determined I didn't have asthma, and my heart was good; but upon doing a stress test the doctors quickly rushed me to Foothills where I spent the next 3 weeks on a journey I was not expecting. The long and short of it was that my arteries were all 75-90% blocked and it was a miracle I was able to survive high-intensity mountain biking only days earlier. I thought I was going to be in and out, back to work in a few weeks … But the problem was more serious than that. I received a triple bypass – doctors reprogrammed my heart to allow the blood to flow by, reconnecting and repurposing existing arteries.
I remember Pastor Ray coming to share a word of encouragement and a scripture that has come to be a life verse for me:
Be anxious for nothing, but in everything by prayer and supplication, with thanksgiving, let your requests be made known to God; and the peace of God, which surpasses all understanding, will guard your heart and mind through Christ Jesus. (Philippians 4:6-8)
At the hospital I really did feel things were okay … The doctors gave me a lot of confidence and I felt supported. Although a good friend shared with me there would be ups and downs to get through the recovery, I wasn't prepared for what God was going to reveal.

Plot Twist
After the surgery I was discharged, but on the 2nd day I had to go back to the hospital. I had internal bleeding and that created some serious complications. That evening after an emergency procedure my blood pressure dropped to a critical level. The doctors and nurses by my side no longer looked as confident. At approximately midnight the doctor advised the next few hours would be critical but suggested I to talk to my priest or pastor if I had one. Never a good sign when the doctor calls in the pastor. With half my body paralysed, a nurse in tears handed me the phone and I spent some time letting Pastor Ray know what I would like at my funeral … and then I passed out.
The next day I started down the road to recovery by God's grace. So many people came to our side as a family to support us. I enjoy serving others and building relationships at FAC. During the my time in the hospital and afterward, so many people I didn't expect stopped by or checked in with Karen to offer support in so many ways. We didn't have to ask – we truly were loved on.
More to the Story
I thought this big event was my story – that God had done these physical miracles, preventing a heart attack on the mountain out of cell range, quick access to a hospital, the rebuilding of my heart, and subsequent deliverance from what seamed to be a dire situation with the internal bleeding. But the story goes beyond the physical. Over the 4-month recovery process God revealed to me my fears and let me know through this event that I can trust Him. I can trust Him to meet my physical needs and be my support in any and all circumstances. In the past when one of my children faced a medical crisis, I tried to control the situation and risks. God has transformed my heart and I am enjoying His peace. This wasn't revealed to me in an instant. I went through a stage of depression in my recovery and it was tough on my family. Since that event I've become so much more aware of the impact fear has on my heart and how that negatively impacts the ones I love when I believe the lie that we can control things. God has called us to trust Him in all things – to "be anxious for nothing" and" bring ALL things to Him through prayer and supplications."
Throughout this time I kept repeating what Pastor Ray shared and especially the emphasis on guarding your heart … I would ask God to help me see how He would be glorified in the uncertainty, the conflict with loved ones I couldn't seem to resolve by trying to control the situation. I'm thankful for my family and so many amazing friends who supported all of us, not just in that specific time but right up to the present. God gave me some very special friends to share my heart and my fears, and encouraged me as I have learned for the first time in my life to really spend time with God trusting Him.
The Story Continues
I know now that in 2015 the doctors rebuilt my heart physically. But I give God the glory for the work He started and continues to do to rebuild my heart, to improve how my relationships flow, to replace fear with trust, to give me patience when I am anxious – guarding my heart with a peace that transcends my understanding.
I'm thankful that when something we don't expect happens – a life-threatening health crisis, relationship challenges, job uncertainties – God has given me so much and made Himself so real that I can truly trust Him.
Written by Blair Cooper