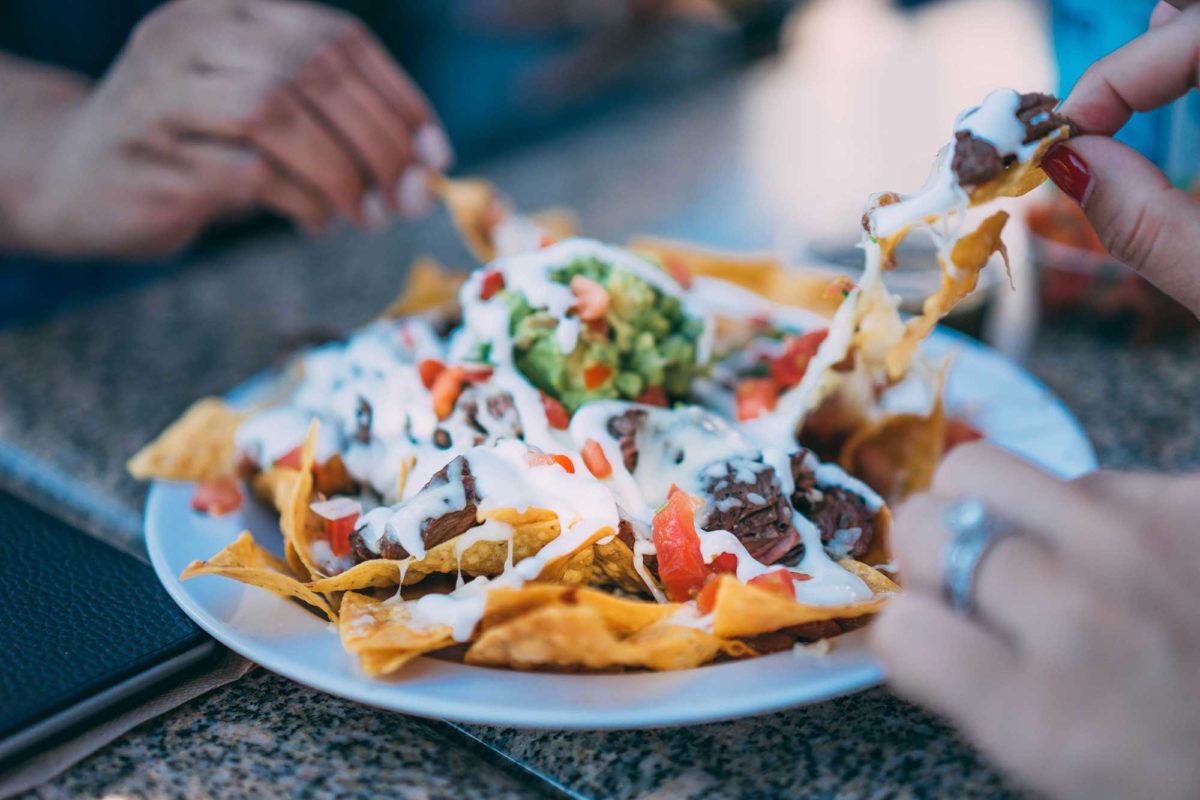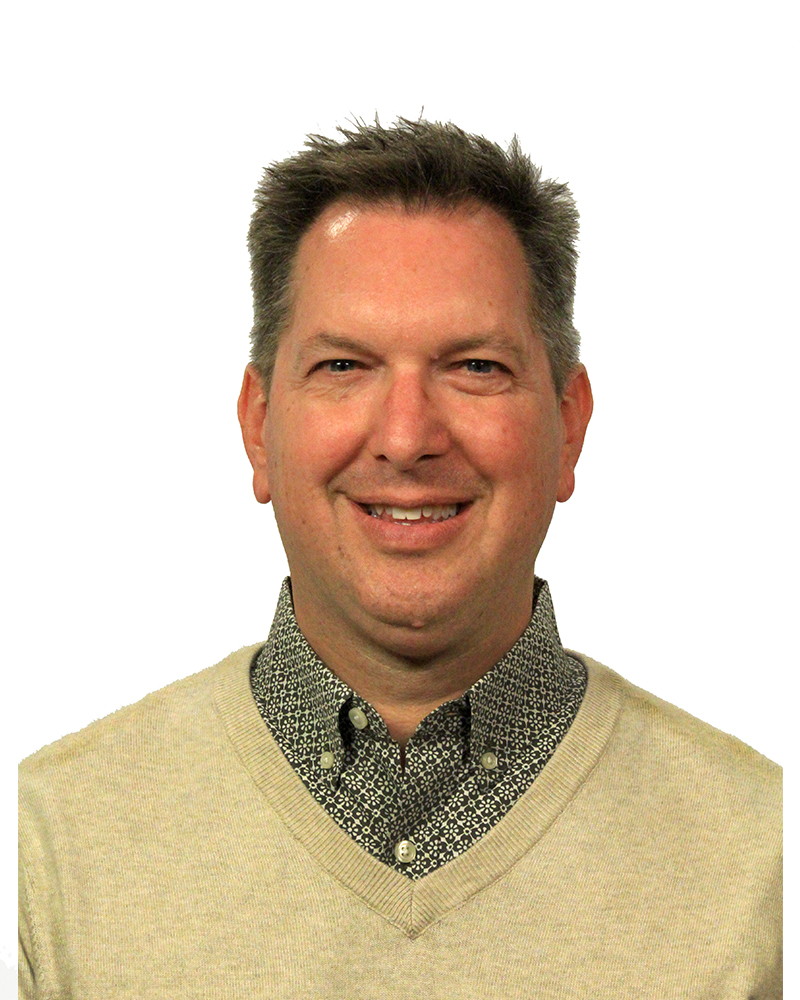 Have you ever thought about the fact that we were designed to be in community? We're actually designed to do life together – growing, sharing, and encouraging one another … Spurring each other on to acts of love and good works, to quote Hebrews 10:24.
In the beginning, after He created Adam, God said it wasn't good for man to be alone (Genesis 2:18). From the beginning God intended us to live and work in community. Now, I realize there are 7.7 billion people on the planet – that at times we may feel like we're inundated with people and we'd just like to escape … There are people everywhere we go! But being around people isn't the same as being in community. A quick online search for the definition of community brings up a dictionary entry that talks about "a feeling of fellowship with others, as a result of sharing common attitudes, interests, and goals." It goes on to cite as an example "the sense of community that organized religion can provide." Wow! There it is, right in the dictionary.
As Christians, we can provide community. And yet there are still so many people who feel alone, disconnected, and like there's no one who understands them or what they're going through. That's why the church is such an amazing construct created by God. Because church isn't a building, but rather the people who come together to form it … A group of people who can create connection by being encouraging, fun, and full of the Holy Spirit! People who will care, pray, and share the love of Jesus with others. And the great thing about church community is that everyone is welcome. It doesn't matter where you come from, where you are in life, or how much money you have – church community should always be open to all. After all, it's a representation of Jesus and was modeled in the early church … If we want to be like Jesus then we must model the love of Jesus and accept and invite people in just like He did. Jesus often spent time with those who were seen as "less than" by society.
Community at FAC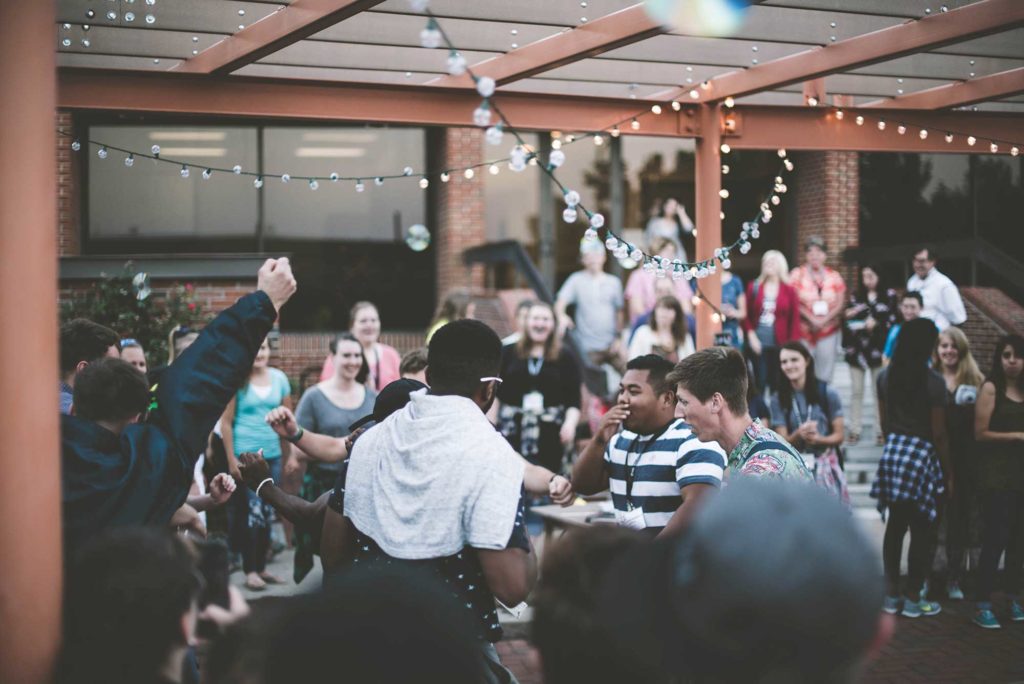 I truly see this kind of community represented at FAC. And I see that we're meeting these needs for the people who already attend. It's easy for us to do community with those we've already built relationship with and who we know are getting to know Jesus. But what about those who are skeptical about God or who don't even know He's missing from their lives? For some people, this community isn't easy to enter into. We can be afraid of being open and vulnerable with others. How do we invite people in and share Jesus with others – inviting them to do life with us?
These questions are always at the forefront of my mind as we draw ever closer to launching the Southwest campus of FAC. I'm constantly thinking about and torn between the 2 ways of doing church and building community … Do we carry out a "Come and See" or "Go and Tell" strategy? There are benefits and pitfalls to both.
Come and See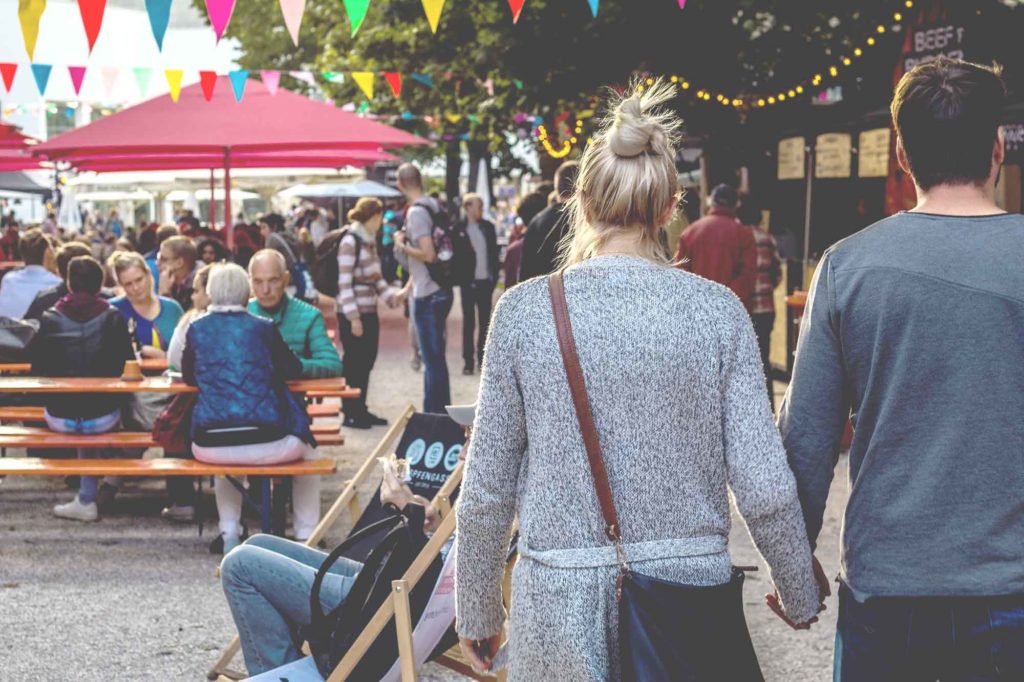 "Come and See" means hosting special events and inviting people to come and check out community at FAC. Often it's a fun or informative event that creates an easy way to invite others to church. Jesus did this when He spoke to thousands on the shore of the Sea of Galilee. He performed miracles and spoke about things people had never heard before. He taught those gathered, healed the sick, performed miracles – and many people believed in Him as a result.[1]
The thing we can miss in this approach sometimes is that Jesus was still very intentional about His message; He clearly understood His audience and what they needed to hear in order to believe. Often as the church we can create great gathering events with the hope that people will be invited to join our community, but expect the pastor or someone else to extend the invitation. With a "Come and See" approach to building community, everyone has a responsibility to invite those who come to the special event to come again to check out our church community and why we feel it's beneficial to do so. We all have a responsibility to invite others into what we experience as part of the community. We can host lots of great events that people will come to, but if we're not intentional, never introduce them to Jesus who binds our community together.
Go and Tell
The "Go and Tell" approach to building community can also be daunting for many Christians. We become overwhelmed by the idea of actually seeking out others and sharing our faith. Jesus set the example for us when He sat with the woman at the well (John 4) or when He made a point of going to Zacchaeus' house (Luke 19). Justin Christopher states:
"Jesus often spoke to people one on one or in small groups, like at dinner parties. He taught, He loved people, He met personal needs, and many people believed in Him as a result."[2]
Jesus' final commission to His disciples – and to us – is to go into all the world and make disciples of all the nations (Mathew 28). We have a clear call to "Go and Tell."
Sometimes this seems easier when we go overseas and enter a different culture. We can talk with people we don't know about our faith. Why, then, do we struggle with it so much when it's people we know, in our cultural context? I think it's because we fear we have more to lose if they reject our message. What if they won't hang out with us anymore? What if they tell others we're crazy? We struggle with wanting to be liked by others even when we're trying to invite them into a community that's accepting and loving.
Building the FAC Southwest Community
As I think about FAC Southwest, God has been reminding me we need to use both of these community-building strategies. As a church community we all play a part – whether we live in Southwest Calgary or not. We have a responsibility as a faith community to reach people in ways that are helpful for them. Some people gravitate towards big events and are drawn into community through them. We'll be hosting a number of community events this summer that may include a Stampede BBQ, Discovery Day Camp for children, or a festival to invite our neighbours in the surrounding communities to "Come and See." During these events we'll freely talk about the church community that's coming in the fall and why it's important, and invite them to come experience more of the love and support that's available to them. But, we will also "Go and Tell" … intentionally connecting with friends and neighbours, sharing what we experience in our church community, and mentioning that it will be available right where they live, inviting them to come and take part. We want to meet needs, offer prayer, and invite our friends into all God has for them through FAC Southwest.
Building a community that feels like family is part of our process of Building Lives that Honour God. It will be diverse, unique, and full of challenges – and I look forward to getting to know everyone we invite and who God brings our way as we launch the Southwest campus of FAC this coming fall at Glenmore Christian Academy (16520 24 Street SW)!
Written by Pastor Jeff Marshall, Southwest Campus Pastor
Email / 403-723-6392
You may also be interested in …
---
[1] Justin Christopher,"Juxtaposition",n.p. [cited 6 October 2014]. Online: https://www.campusrenewal.org
[2] Justin Christopher,"Juxtaposition",n.p. [cited 6 October 2014]. Online: https://www.campusrenewal.org