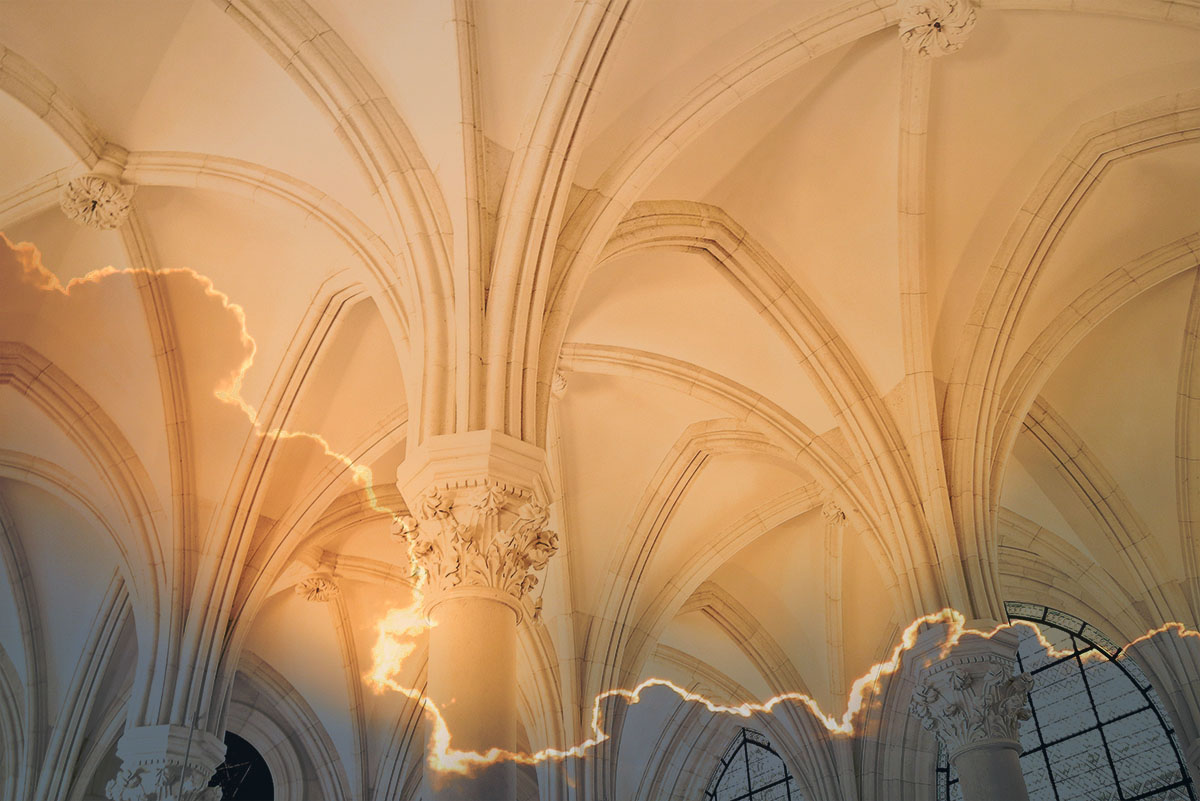 Faith can seem like a gentle word, but our experience of faith is filled with struggle, doubt, and even suffering. The writer of Hebrews describes the difficulty of the life of faith and also reminds us that we can join those who came before as we fix our eyes on Jesus. This past weekend (January 22/23), Pastors Kyle Trigg and Cory Harasym described difficulties in the life of faith (watch the Sunday service at FAC Deerfoot here). Below is a transcript of the creative video reflection from that weekend, as written by Amy Lemke.
Hall of Faith
Calgary Christian Now:
I look back at history and I see all the of colours of faith – passionate red, joyous yellow, peaceful blue, and growing green. They swirl together to form a colour story of all that God has done among us. I see his colours mix in the stories of the Christians who came before me and it's like they form a colourful cloud bearing witness to the power and presence of Christ among us. I immerse myself in these colours to try to understand how I fit into the story … Do you see the colours of faith in me?
Polycarp: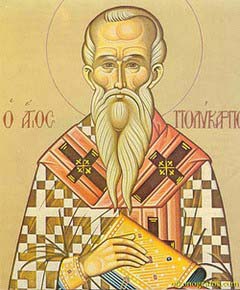 I am Polycarp, servant of Jesus Christ. I was a hearer of the apostle John before becoming bishop in Smyrna – a city in the region you know as Turkey. This is my story.
My church community lived under the reign of the Roman Emperor Trajan who spread his empire across the world conquering and building with every heavy step. The Roman gods were said to embolden Trajan's steps, but we refused to worship those gods in any way. I was not ready to allow my flock to be hurt and sought to follow Christ's sacrificial example, but they urged me to hide and allow them to be tortured first. Under the mob's cruelest of tortures, the church remained firm. Their witness still rings in your books today: "resting in Christ they scorned the pains of the world." You may know my name, but their stories are just as worthy – if not more so – than mine.
Even with my hiding place well established by the church community, I was still found by the mob. I would not allow my congregation to stow me away for another moment.
… I was commanded to swear by Trajan and curse Christ … but, for 86 years I served Christ. He did me no evil. How could I curse my King Jesus who saved me?
Any flames they brought to my flesh lasted but a moment. But the eternal fire that some experience will never go out.
In His grace, the Lord heard my prayer and He deemed me worthy of suffering for Him that I may now know Him in glory. I had my share in the cup of Christ and, for that, I will bless and glorify Him – forever.
Magdalene of Nagasaki (1611-1634):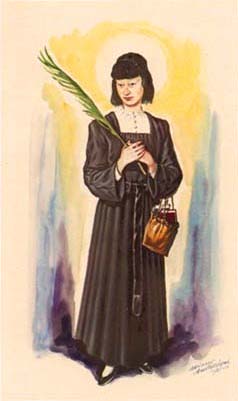 There is a reason we were called the hidden Christians (kakure kirishitan) of Japan. The Tokugawa Shogunate stamped out my people over decades as part of his opposition to the missionaries who came to us from Portugal.
My Japanese name is hidden too … but you call me Magdalene of Nagasaki. I'm not sure I deserve that name … I only followed the example of my parents who first taught me to remain faithful to Jesus Christ, just as our brother Augustine did long before us. I am proud to have followed the example of my mother and father. They were the first ones to show me what it means to be bold in faith and not to hide.
But I was left alone. And, sometimes, all I wanted to do was hide, but I could not hide from Jesus Christ. He sent the Portuguese missionaries and they instructed me in faith and I was able to help them as an interpreter. They showed me how to search for God and I wondered why He would hide from us at all. I did not hide myself from him in those days. It was well known to everyone that I was kirishitan.
By that point, my time was running short, but there were so many others who were killed before me. The Portuguese missionaries – my main mentors – were both burned to death. There were others from the church who led me and poured into my faith, but they were also martyred in horrible ways.
Then it came my turn. I was threatened, ridiculed, and tortured for nearly two weeks. They finally ended my life in an unspeakable way … then my body was burned and my ashes scattered.
That was Nagasaki in 1634. Now the name given to me by my parents may be hidden from you, and you only know me as Magdalene. I hope that you see Jesus in me. I am finally hidden away with Him. My family of hidden Japanese kirishitan … we helped to plant the church in the hardened soil that was Japan. And now we are hidden in Christ in glory.
Dietrich Bonhoeffer: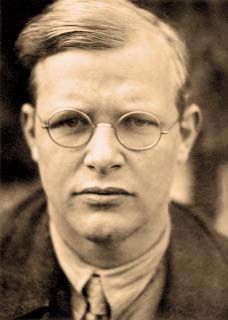 I was a German pastor and theologian. I was also part of a conspiracy to assassinate Adolf Hitler. This was not something I wanted to do, but I had no other choice.
Ultimately, I was arrested by the Gestapo in April 1943 – just before the end of the war. While in prison, I was committed to carrying on the pastoral work to which I had been called by connecting with guards and fellow prisoners, serving as their chaplain as I was able. Yet, in the dark hours of that prison, I struggled to hold onto faith. I am amazed to remember the troubled words I penned at that time …
Who am I? This or the Other?
Am I one person today and tomorrow another?
Am I both at once? A hypocrite before others,
And before myself a contemptible woebegone weakling?
Or is something within me still like a beaten army
Fleeing in disorder from victory already achieved?
Who am I? They mock me, these lonely questions of mine.
Whoever I am, Thou knowest, O God, I am thine!
And I remain truly and fully and utterly His.
But the end of my story was thus: As the Allied troops advanced, and the Third Reich's defeat became inevitable, my captors decided to eliminate their enemies. I was among them. There was no trial; I was hastily condemned to death and hanged. Just a few days later, Allied troops captured the prison where I was executed. But I belong not to the Third Reich and I belong not to the Allies – I belong to Christ.
Calgary Christian Now:
As for me, I'm just small and ordinary – and shivering here in a Calgary winter in 2022. Life can be quite pale here … white, brown, grey, beige. My faith can be that way too … bland and neutral … drained of its colour.
I yearn for a faith which is as vibrant and bold and colourful as Polycarp, Magdalene, and Bonhoeffer. I don't want to be bland and washed out. I want to glow like a sunset sky over the wintry foothills. I want to beam with the colours of conviction as I fix my eyes upon Jesus.
But how can I do that? How can I find a vibrant, colourful faith?
---
You might also be interested in…