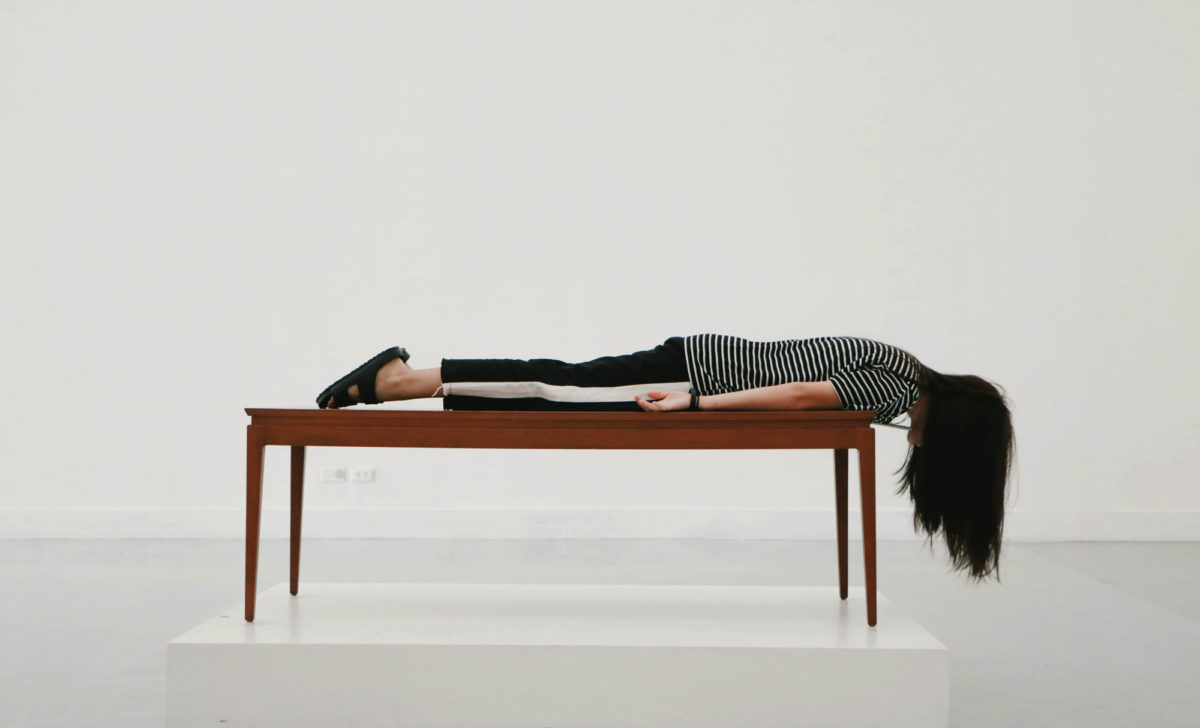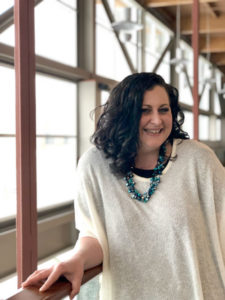 I'd never really thought of myself as a paranoid safety freak until I became a mom. (My husband would argue differently and cite various incidents from our early years together as evidence — or at least as dramatic foreshadowing to the contrary. I would respond by saying that having basic standards in place to protect life and limb is merely wise practice. But I digress.) Whatever the case, because I was raised by loving parents who were easy to trust, that's exactly what I did. I trusted them to provide for my needs and keep me safe. The day I became a parent myself, I looked at my baby, experienced a protective love I couldn't have imagined feeling, and in that moment vowed to do everything in my power to provide for all his needs and keep him safe. I became stuck in fear.
That was a well-intentioned declaration, but it introduced some complications into my life. Basic activities I'd not thought deeply about before were now fraught with concern. Like driving. I'd always felt that, for the most part, people were basically trustworthy on the road. Vehicles seemed reasonably well-equipped with safety features designed to mitigate many undesirable possibilities. But when my own kids were strapped to the backseat, my mindset changed significantly. Suddenly other drivers appeared to be on their way to a Kamikaze convention near whatever location I was headed and my car's safety features seemed small and insignificant compared to the danger these drivers represented. I began to seriously question the wisdom of transporting infants and young children in regular, run-of-the-mill vehicles. Armoured tanks seemed like a better idea.
The feeling of provision and relative safety I'd never thought much about before — because it'd been my life assumption — was gone. Fear crept in and replaced peace. My feelings told me I needed to give my kids the best of myself and what I could offer and that it was up to me to keep them safe. The reality that stared me down was I couldn't. My inadequacy for the task screamed at me. They're lovely people but their needs are deep and they exhaust mine. Physically, they tire me out. Emotionally, they extend my capacities. Spiritually, their needs uncover my own.
I felt like I was on a runaway train with Conductor Feelings behind the controls. I thought the only way I'd ever experience peace or joy was to pad every part of our lives with airbags and safety belts in ever-increasing measure. The harder I tried to do this, the more I felt stuck in fear and failure. How had I experienced such a carefree childhood only to be plunged into such angst as a parent? Was I the problem? What kind of parent can't cushion their kids' lives with airtight assurances?
The answer to my questions is yes. I am the problem. What kind of parent can't give all this to their kids? A human parent.
The needs of the people I love are more than I can meet. The needs I'd had as a child were more than my parents could meet. The thing was, I didn't know it at the time. Or if I did, I at least trusted that my parents would use all the resources at their disposal to meet my needs to the best of their abilities and with as much wisdom as was at their disposal. I trusted them because I knew them and I was confident in their love for me. They were great parents. But they were human parents. As am I. So the only way I can loosen the chokehold that fear likes to place on peace is if the solution to my problems is bigger than my problems.
A Divine Solution to a Fearful Reality
The good news is there's a divine solution to my very human problem. As humans, we've gotten ourselves into an incredibly dangerous situation because we've rebelled against God, wanted to be our own gods, then tried to save ourselves from the consequences of this rebellious choice. And we can't. We're limited by our humanity and we've rebelled against the Divine. This is a fearful reality. It's way worse than driving down the freeway in a wreck of a car that has no seatbelts or airbags.
But, while we're careening around on our Kamikaze joyride which will end in certain death, God steps in with an invitation that contains the ultimate safety package: an invitation into His family.
What's so great about that, you might be wondering? Well, if we accept the invitation we have a divine Father. He is both willing and able to provide all that we need and to protect us from eternal harm and not just because He has to (He doesn't) but because He loves us. He extends forgiveness to us in place of the punishment and death we really deserve and then He provides us with a certain, eternal inheritance. What's best about this is that having a divine Father means we have a Father whose resources extend far beyond our need. In fact, they're limitless.
Are you feeling stuck? You've been invited into the very family of God; accepting the invitation changes everything.
You might be reading this and thinking, "Arlene, back your train up. Because the thing is, I've accepted the invitation into this family and I still feel stuck in fear or failure or inadequacy or …" I mean that list could just keep going on and on. Trust me — I get it. I've been there more times than I wish were true. Remember that crazy Conductor Feelings who likes to drive your train off the rails? Might he be part of the problem? If you have an extra minute, pause for a bit and go back through this blog counting up the number of times I've referred to, or used the word 'feelings.' Do you think your feelings might be part of what's keeping you stuck?
As a child living that happy, carefree life trusting my parents, my reality wasn't any different than it is now. (And maybe it was even worse! I was born in the '70s and we travelled places in the back box of my dad's pick-up truck, lying in the back of a station-wagon hatch, and even when we were sitting in our seats, it was always without car seats, boosters, or even seatbelts!)
Moving Forward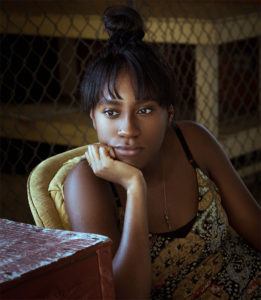 The truth is, this life doesn't come with a lot of guarantees. So you've got a choice. Are you going to worry about every possibility and get super busy 'padding' your life and desperately hoping you're safe and provided for? Or are you going to trust your life to a divine Father who has more than you could ever possibly need, who will use all the resources at His disposal for your eternal best, and who loves you more than you could ever imagine? And just one more thing to think about before you go. Do you think that it might be easier to trust your Father if you got to know Him better?
I'm confident the answer to that question is yes. Here's an easy way to start: read through a short book of the Bible like Ephesians or 1 John. They each have just five chapters so reading one chapter a day means you can get through them in under a week. While you read, start a list with the things you learn about who God is, what He does, and what you can know for sure and certain because of that. I'll bet that will start you on the journey of becoming unstuck.
When we look at ourselves and our situations, things get pretty sticky pretty quickly because we're very limited by our humanness. When we look at God, who He is and what He does, it's the best way to move us from where we are to someplace better. He's the divine answer to our human dilemma.
Are you forgiven? Jesus died so that the answer for all who are in Him could be a certain yes. We know it's true because the Bible tells us so.
Are you safe? In Christ, you're safe for eternity. The Bible tells you so.
Do you belong? No matter your human situation, in Christ you belong to the very family of God. The Bible tells you so.
Will you have all you need? In Christ, you'll one day receive an inheritance that will keep blowing your mind for all eternity. You can know this for sure because the Bible tells us so.
"For this reason I bow my knees before the Father, from whom every family in heaven and on earth is named, that according to the riches of His glory He may grant you to be strengthened with power through His Spirit in your inner being, so that Christ may dwell in your hearts through faith — that you, being rooted and grounded in love, may have strength to comprehend with all the saints what is the breadth and length and height and depth, and to know the love of Christ that surpasses knowledge, that you may be filled with all the fullness of God.

Now to Him who is able to do far more abundantly than all that we ask or think, according to the power at work within us, to Him be glory in the church and in Christ Jesus throughout all generations, forever and ever. Amen."

(Ephesians 3:14-21)
Written by Arlene Bergen.
---
You may also be interested in …