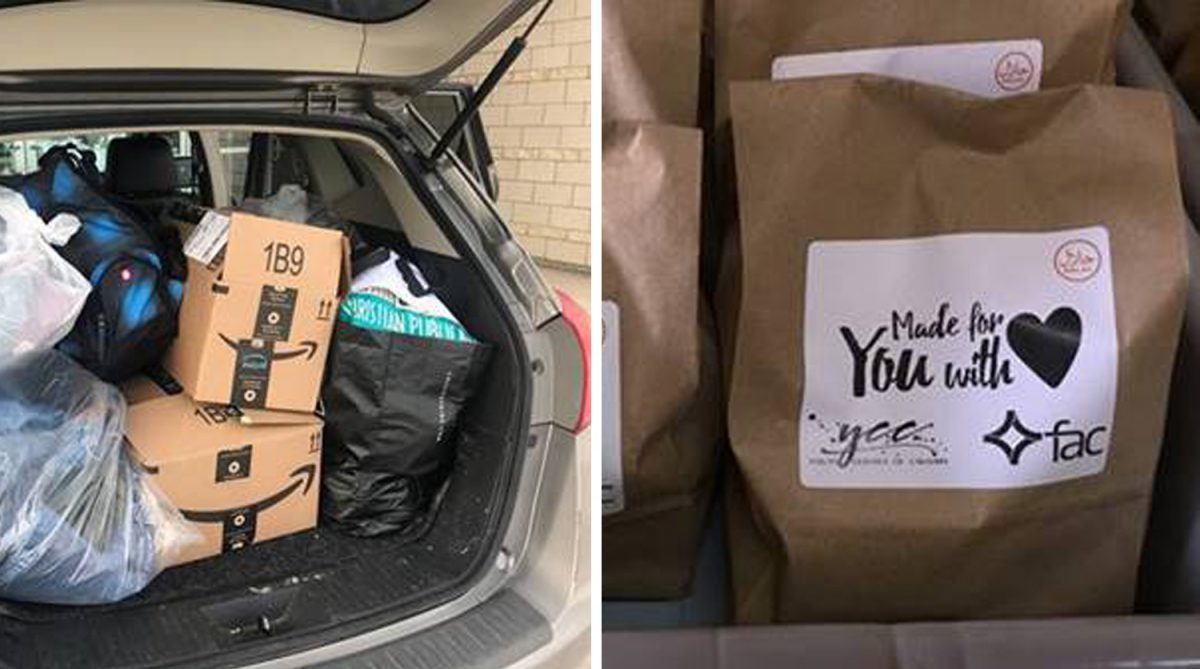 One of the verses that has meant a great deal to me is 1 Timothy 6:12:
Fight the good fight of the faith. Take hold of the eternal life to which you were called when you made your good confession in the presence of many witnesses.
For me this rich verse issues a "call" for me to be obedient not only in growing my faith but to serve those with whom I am fortunate enough to cross paths. Serving in my life has been a very important part of my walk. I believe God wants us to have an active faith, to continually look for opportunities to reach out and assist. I don't look at the opportunities I am involved in as "volunteer" roles, but rather as my responsibility to build my faith and walk with my Lord.
Whether it's serving with The Mustard Seed's Yellow Jackets Street Ministry where I have the opportunity to pray with and love the marginalized in our city, or engaging new immigrants and families in conversation through the YYC lunch programs, or helping out with one of many opportunities at FAC both online or onsite, I feel God has given me the confidence to step out of my comfort zone and step into service. I've learned it's not a matter of skill sets or perfection; God is looking for presence and willingness. I serve because of the faith God has given me to "fight the good fight."
Serving in a Changing Landscape
For me, serving over this past year has radically changed, as life has for all of us dealing with the pandemic. I recall when it all started one of the questions I posed in prayer was, "What's next, Lord?" Faithfully, God has shown me that He is in control. He's given me numerous opportunities to serve in various capacities this past year, regardless of the limitations COVID-19 has introduced. It has been a joy and honour to be of service, and the Lord has shown me and continues to show me that although restrictions and protocols for health and safety are paramount, His message and presence is even more critical. Serving is such a rewarding experience for me. It affords me yet another chance to engage with those in need and to show the love and compassion that the Lord has for each one of us.
I feel that God has been teaching me about humility in my servant role, and a verse that resonates with me is Philippians 2:3:
Do nothing out of selfish ambition or vain conceit. Rather, in humility value others above yourselves.
What a wonderful verse and rally for us to adhere to and strive for! Nothing is sweeter than serving the One who has given us so much! We are saved by God's grace and we are his special treasure. God continues to teach me to lay down my selfish ambitions and agendas and to "be present" in service with humble respect for those I walk with daily. I am thankful and blessed to be able to serve.
As National Volunteer Week draws to a close, we celebrate FAC volunteers, including Craig Jones! Craig is serving Jesus by serving others through FAC. Learn more about volunteering using your skills and interests.