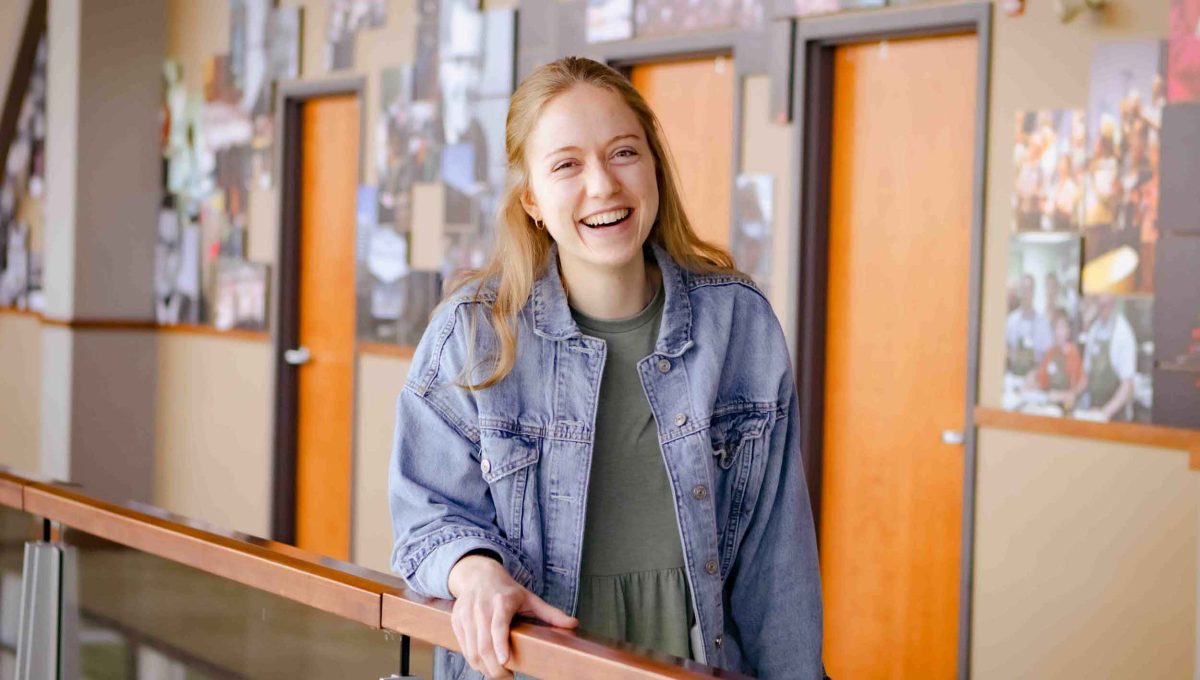 A Series of Small Yeses
Meet our new Student Ministries Pastor, Morgan Clark! Read along to find her story of saying "yes" to Jesus⁠—her journey she calls a "series of small yeses."
Some days, I feel like I'm living in a haze. I arrived in Calgary three weeks ago. I found a home, visited the mountains, and said goodbye to my parents. I received a green staff lanyard and the keys to my office. I've been welcomed and loved by strangers. I've been honked at while driving unfamiliar roads. I have a hundred faceless names swirling in my mind. It's been exciting, overwhelming, and at times, simply mind-boggling.
If you had told me four months ago that I would pack up my life and move West, I would've laughed, but I would've believed you. You see, it seems that the Lord loves to surprise me. He has a habit of turning my life upside-down in the most beautiful, yet unexpected of ways. He's called me to places where I didn't want to go. He's called me to places where I never dreamed of going.
As a teenager, I was fortunate to attend a church with a thriving youth ministry. There, I was given opportunities to explore and exercise my gifts. I was regularly encouraged by my peers, affirmed by my leaders, and supported by the pastoral staff. They often saw in me what I had yet to see in myself.
It was during those years that the Lord called me to vocational ministry. It wasn't a dramatic moment, and the call wasn't specific (I haven't always known that I would be a student ministries pastor!), but in my heart, I had this deep sense that He was calling me to serve His church in a different capacity. That moment changed my life.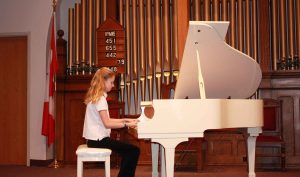 When I was a child, I was a homebody. I was quiet and shy; I tended to keep to myself. In fact, I was so good at keeping to myself that my now-good friend once told her mom that she didn't go to school with anyone by the name of Morgan. We were in the same grade, fifty people in all. To her defence, I was good at staying hidden.
It was in grade nine that things began to shift. I joined the youth worship team. I 'met' the Lord at a youth retreat. I discovered a passion for the Word of God. During those years, I conquered my fear of singing in public, and as I grew as a worship leader, my fear of speaking seemed to melt away. It wasn't long before I was arguably one of the loudest, most social students in the group.
When I look back on that journey, I can't help but smile. It's as though the Lord looked at my greatest fears, and said, 'look what I can do.'
You're afraid to sing? I'm going to turn you into a worship leader.
You're afraid to speak? I'm going to make you a preacher.
You're afraid of people? I'm going to make you a pastor.
I tell you this story because that's where it all began. While the conversations with FAC started a few months ago, the faith journey that led me here began ten years ago. Moving to Calgary was certainly a leap of faith. It'd been over twenty years since I'd visited the city. I'm 3,500 kilometres from home. I knew only the people who had interviewed me. But moving to Calgary was more than a leap of faith. It was a leap amongst a series of steps. It was a short journey; yet, a long journey.
Several years ago, Dave Hearn, former president of The Alliance Canada, encouraged me to say yes to God, to always say yes. In many ways, that one statement reflects my journey.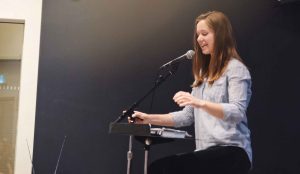 Faith is not one big yes, but a series of small yeses. It's 'yes Lord, I'm willing to entertain the idea of FAC.'
'Yes Lord, I'll explore this opportunity with you.' 'Yes Lord, I'll have this conversation.'
'Yes Lord, I'll go to this interview' and the next, and the next,' 'Yes Lord, I'll get on this plane.'
It's all of those small yeses that lead up to the 'Yes Lord, I'll sign this offer.'
'Yes Lord, I'll pack my things.' 'Yes Lord, I'll say my goodbyes.'
And 'Yes Lord, I will go.'
We're thrilled to welcome Morgan to our FAC Student Ministries staff team! Learn more about what's happening in Student Ministries at FAC!