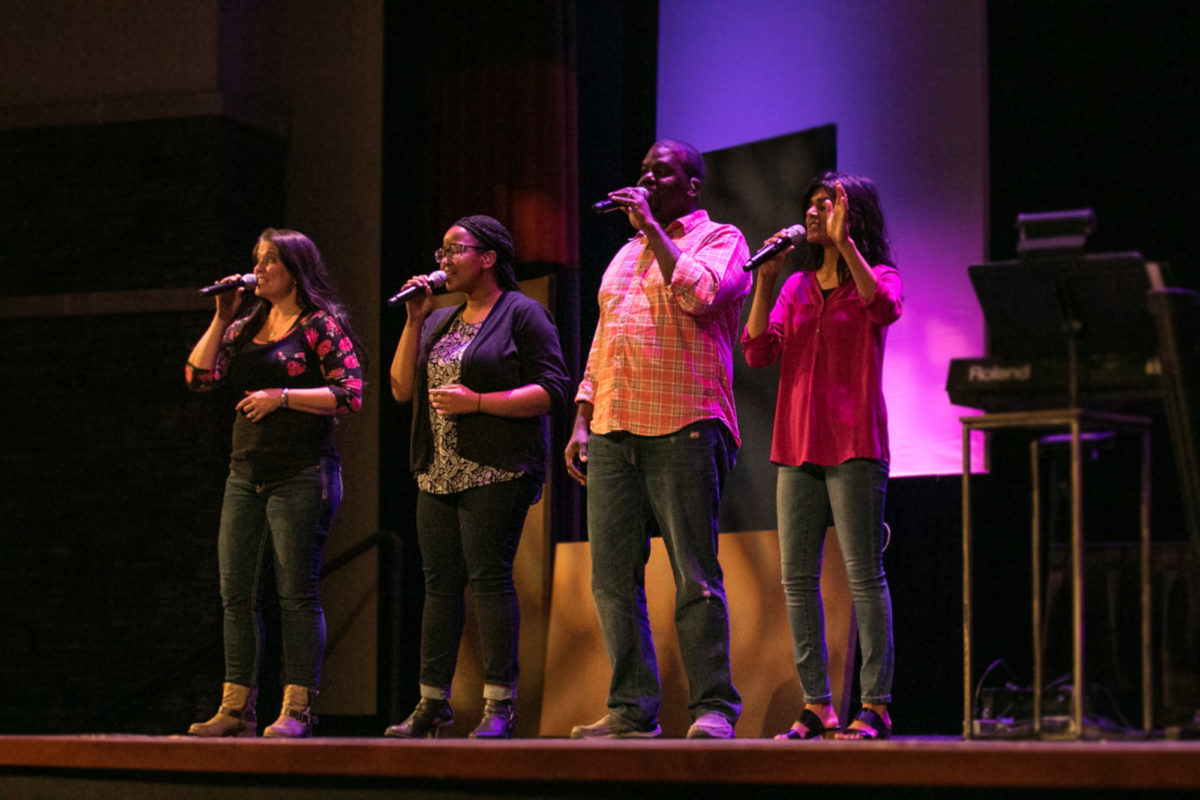 Being one of the new staff here at First Alliance Church (FAC), week after week, I've seen people from different parts of the world worshiping God together. It reminds me of Revelation 7:9-10 where the Apostle John wrote:
"After I looked, and behold, a great multitude that no one could number, from every nation, from all tribes and peoples and languages, standing before the throne and before the Lamb, clothed in white robes … crying out with a loud voice, 'Salvation belongs to our God who sits on the throne, and to the Lamb!'"
We believe it's a beautiful thing for all nations to come together in Jesus' name, worshiping and lifting His name up, and declaring His marvelous deeds among the nations.
Mosaic Ministries (Intercultural Connections) provides opportunities for people to hear the Gospel message in a welcoming and relevant environment and to connect them to the larger community of FAC. We want to make it easy for everyone to feel at home here at FAC – no matter what their cultural background or native language is. We want to encourage everyone to get involved in God's work and not just be spectators of God's wonderful works. The purpose of Mosaic Ministries is not to plant another church within the church but rather to work toward full integration, regardless of ethnicity, into the life of FAC, as well as outreach to other ethnic groups who haven't heard the Gospel message.
Presently, we translate our Sunday services in-house each week (translation headsets are available for pick-up at the Information Desk):
Traducción al español a las 9:15 am (Spanish offered Sundays at 9:15 am)
ترجمه به فارسي : ساعت ١١:١٥ . (Farsi offered Sundays at 11:15 am)
周日上午11:15的主日崇拜将提供中文翻译。(Mandarin offered Sundays at 11:15 am)
Our hope and dream is to offer even more translations to help others hear God's Word being proclaimed in their native language. We also provide free English as Second Language (ESL) class every Sunday from 11:00 am-12:30 pm. Presently we offer conversational English, but our plan is to offer different levels, including beginner, intermediate, and advanced classes in the future. We're also looking into the possibility of having off-site ESL classes that are easily accessible through public transportation. In order for us to accomplish this, we urgently need more volunteers to make it happen … we need YOU! Please contact me (Pastor Joel Marquez) to learn more and to get involved.
FAC is truly a diverse church but I do believe God wants more from us than just diversity. He would like us to come to Him as one family of God. We are family and belong to a growing community thriving for God.
What does it look like to come together as one family of God?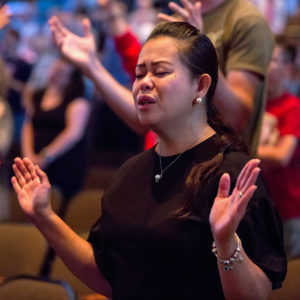 We pray together. We believe prayer is the backbone and vital to our Christian life. We gather together to pray the second and fourth Sundays of every month. Join us in the Prayer Centre after the 11:15 am service! These Prayer Gatherings are a time where we worship God, listen to His Word, and spend time praying for one another. It's a time to grow in our love and faith in God who does wonderful things in the lives of His children. The group ministers to one another whatever their needs are. Just like a family, we share our lives with one another – and it helps us know each other more and know what God can do in our own individual lives.

We eat together. In the past, Mosaic Ministries has hosted seasonal gatherings like summer BBQs or Christmas celebrations. We plan to do this again in the coming year. Gathering together like this allows us to connect with people from different cultural backgrounds. Gathering like this provides  the opportunity to eat ethnic foods and know people from other cultures who are part of God's wonderful family. As a former International Worker with the C&MA, I learned that eating the food the locals eat opened countless opportunities for my wife and me to be able to connect and share with our hosts. Food has a way of opening doors – opportunities to declare the Good News that people ought to know. When people from different cultures get together to share a meal, it allows us to know and appreciate our differences and rejoice in them as brothers and sisters in Christ.
Mosaic Ministries had an opportunity to partner with International Student Ministries Canada (ISMC) who minister to hundreds of International Students studying in Calgary. ISMC regularly hosts Focus Nights where they watch a movie and share the Word of God. It's also a time for students to meet other international students and help one another adjust to life here in Canada. We partner with ISMC by hosting one event, where we provide a meal, serve the students, eat with them, and get to know them. Some volunteers invite students to their place and provide a "home away from home." Through the different activities organized by ISMC, many of the international students have come to know Jesus as their personal Lord and Saviour. To God be the glory!
We encourage one another and build each other up for God's glory and honour. We encourage everyone to actively participate in the different activities we have in the church. We build each other up and encourage everyone to use the spiritual gifts that God has bestowed upon them for the edification of God's body here in Calgary and around the globe. Our goal is to achieve complete integration of ethnic groups into the life of FAC.
We worship together and emphasize unity in the body of Christ. 1 Corinthians 12, starting in verse 12, tells us:
"the body is a unit, though it is made up of many parts; and though all its parts are many, they form one body. So it is with Christ. For we were all baptized by one Spirit into one body – whether Jews or Greek, slave or free – and we were all given the one Spirit to drink."
The church is composed of people from many nations, with different cultural backgrounds, gifted by God with different abilities to give glory and honour to God. Despite our cultural differences and different upbringing, all believers have one thing in common that binds us together as part of God's family and that is our faith in Jesus Christ. We may be ethnically different from one another but we have a common goal and that is to lift and glorify the name of Jesus.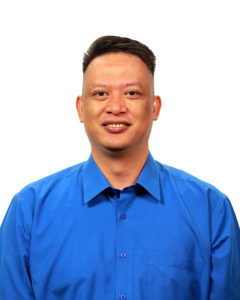 Mosaic Ministries at FAC is about striving for unity in Christ rather than our ethnic distinctive or differences. We don't just want peaceful co-existence, but rather with unified purpose want to build toward a united body of Christ, all the while celebrating God's creative diversity and wonderful grace … Doing all things for Jesus … building lives that honour God!
– Written by Joel Marquez, Mosaic Ministries Pastor