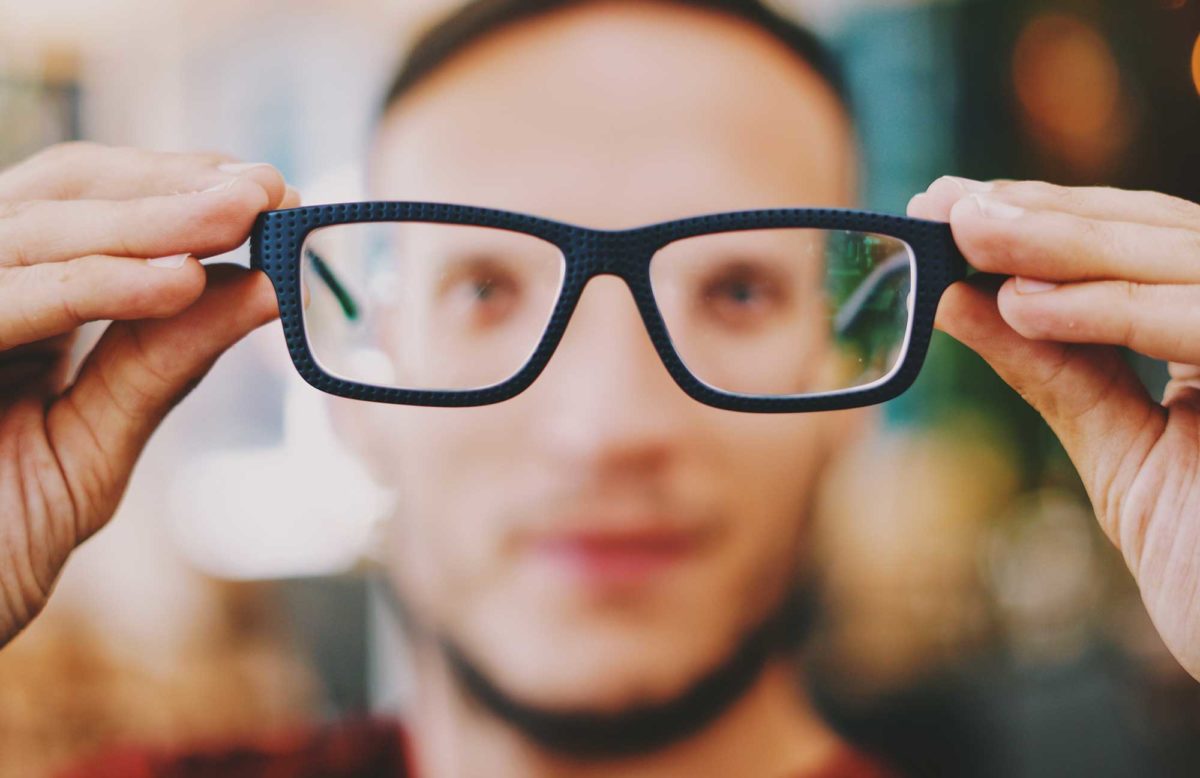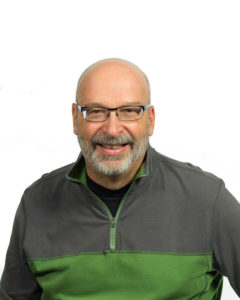 As I've talked with people and listened in on conversations leading up to the New Year, I've heard multiple people make the play on words linking the year ahead with having 20/20 vision – a phrase that really resonates with me these days!
I've needed glasses since I was a little boy and my vision has always been quite bad.
A couple of years ago I noticed that the vision in one of my eyes was getting noticeably worse. I had developed cataracts, it was developing rapidly.
A year ago this month I had cataract surgery. The surgeon removed the lenses in my eyes that were clouding over, further impairing my vision and replaced them with new lenses. In a very short period of time I went from needing a significant amount of correction to having eyes that were 20/20 – AMAZING!!
Like our physical eyesight, it doesn't hurt to stop and reflect on our vision when it comes to life.
How are we seeing things?
Is our vision clear or impaired?
Let me make this a bit more personal … How's your vision going into the new year?
It's a great question to ponder as we head into what many are calling "the roaring 20's"!
What are some of the things that we can do to improve our vision as we head into 2020 and beyond?
Maybe we have a clouded perspective. Are there ways that we can improve how we see life?
I went through a season where I spent a lot of Saturdays driving by myself out to the mountains. I'd have about an hour and a half each way of uninterrupted time. I often spent at least one of the legs of that trip just giving thanks, thinking about the various ways that God was at work in my life and circumstances. Sometimes it was being thankful for certain people, other times specific situations. I thought about all the ways that I was seeing God at work; all the realities of His fingerprints in my life. I spent a significant chunk of time talking to Him about those things, thanking Him for His rich blessings.
One of the previous Lead Pastors of FAC, Pastor Wendell Grout, used to say regularly that "we've forgotten more blessings than we've ever remembered". I think he's right, and I think that our amnesia regarding all the ways that God is at work in our lives really hurts us. What we focus our gaze on has a huge impact on how we see life!
As we head into 2020, let's to stop and reflect on all our blessings, and then  make thanking God a regular practice in our lives.
"Shout for joy to the LORD, all the earth. Worship the LORD with gladness; come before Him with joyful songs. Know that the LORD is God. It is He who made us, and we are His; we are His people, the sheep of His pasture. Enter His gates with thanksgiving and His courts with praise; give thanks to Him and praise His name. For the LORD is good and His love endures forever; His faithfulness continues through all generations." (Psalm 100)
Taking Stock
In addition to reviewing our lives through the lens of gratitude, I think there are some natural categories that we can focus on as we take stock of how we're doing and begin thinking about our plans for the new year.
These are interrelated areas – complementary elements that have an impact on how we see ourselves, others, God and the future.
I often stop to take stock on how I am doing physically, emotionally, relationally, and spiritually. These are really fundamental categories that have a huge impact on our lives.
In each category we can ask ourselves a series of questions:
What do I want more of?
What do I want less of?
What do I want to start?
What do I want to stop?
And furthermore, who do I need to speak into these areas of my life to help me evaluate and grow?
Resources for Growth
There are all kinds of resources to help us …
Physically – Go see your doctor, connect with a personal trainer or a coach like Stan Wiens from the The Health Project.
Emotionally – Find a counselor you can connect well with, spend some time with a life coach or a trusted friend.
Relationally – So much of life's satisfaction is connected to the health of our relationships. Ask yourself, how can I invest in this important area of life? Taking a parenting course or a marriage workshop; work at developing skills to become a better listener and communicator.
Spiritually – there are so many resources through our FAC community. Explore care and support groups, or upcoming classes.
Stop and reflect for a moment on the priorities that we already have in place  at FAC to help us make progress in this crucial area of our life.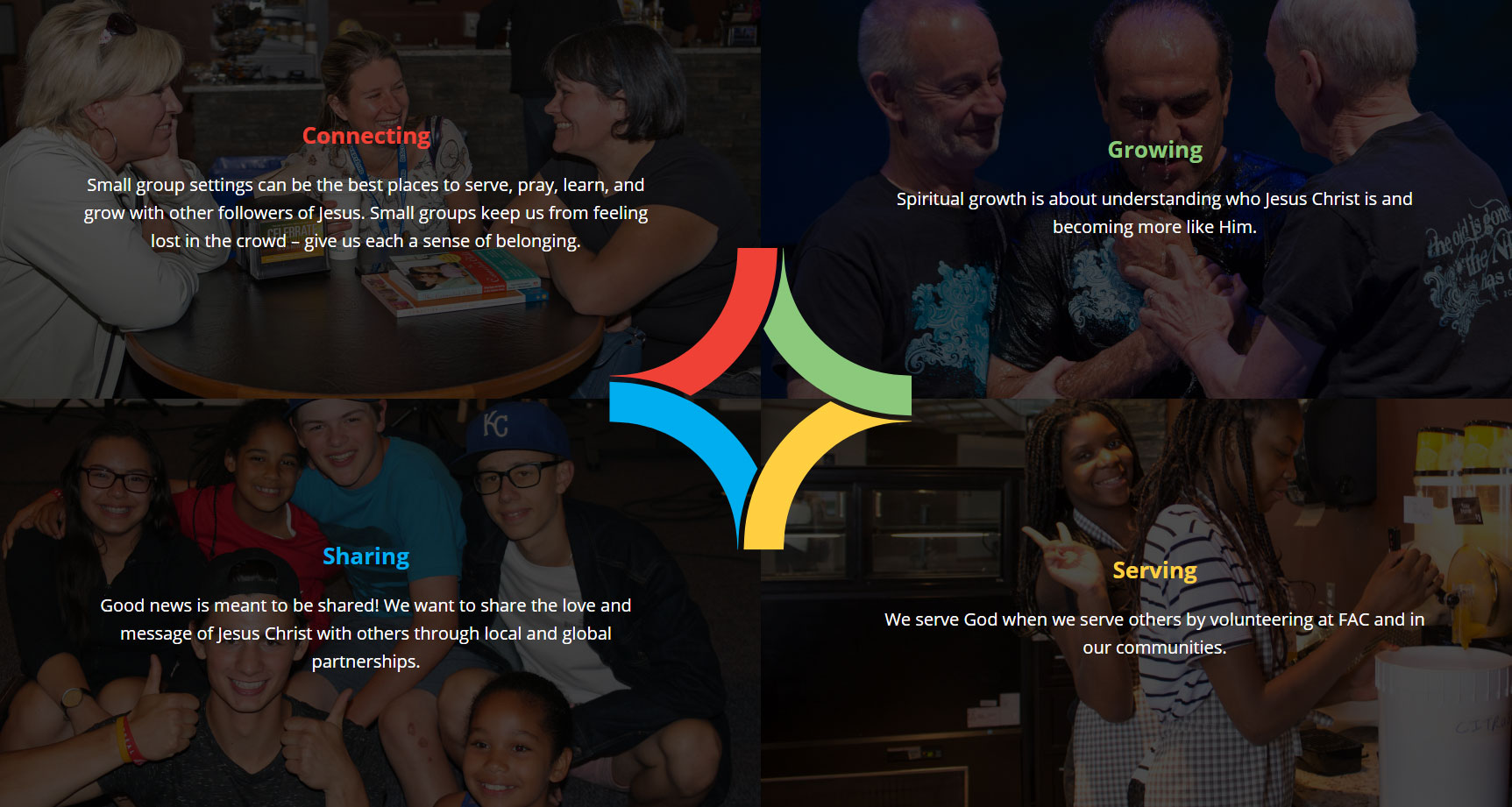 We talk all the time about our life commitments, the tracks we run on to "Build a Life that Honours God". We focus on Connecting to God and each other through small groups. We make Growing spiritually a priority – so we can become more like Jesus. We recognize the Biblical imperative of Serving God by serving others, and we engage in the mission that God invites each of us into by Sharing the hope and love Jesus where ever He places us.
In connecting and growing we develop real clarity in who we are by allowing Biblical community and the Bible to form how we see ourselves. An example of this is how fear is dispelled as we spend time in community and reading the Bible. My wife Dawn regularly talks about the fact that fear needs 2 companions to thrive: isolation and lies; both of these are dealt with as we spend time in the Bible (the Truth) and in biblical community with others.
Many people feel they lack purpose and yet when we think about the areas of Serving and Sharing, we discover a myriad of ways for us to contribute both in the local church as the Body of Christ and in the world. Remember…
"For we are God's handiwork, created in Christ Jesus to do good works, which God prepared in advance for us to do." (Ephesians 2:10)
Take the Next Step
If you have questions about your spiritual walk or want more clarity in developing "a life that honours God" drop by "NEXT" after any weekend service at either FAC campus (look for the signs), or connect with Pastor Cory Harasym if you're connected through our online campus on Facebook.
Also, join us at Next Steps on Sunday, January 19 at the Deerfoot Campus for the opportunity to hear from a Pastor James and take a deeper dive into one of our Life Commitments through a breakout session.
Learn More / Register
As you set aside some time to think through some of these questions in this blog, what jumps out as being important for you to focus on moving into 2020?
An important thing to remember … the more you try and take on, the less likely you'll accomplish any of them. Start simple, ask the Holy Spirit to lead you to 1 or 2 things that you can begin to focus on, to help you gain clarity and improve your vision heading into the New Year.
– Les Bon-Bernard, Senior Associate Pastor, First Alliance Church (FAC)