How can I help?
DiscoveryCamps are almost entirely volunteer run and there are many ways you can get involved!
The 'PERKS' for DiscoveryCamp @FAC Volunteers …
As a great big thank you for volunteering for DiscoveryCamp @FAC, there are some volunteer perks you should know about:
Camper Discount! If you sign up to volunteer before Friday, June 25, 2021 – you'll receive one FREE child camp registration (value $25). Once you sign up we'll contact you to discuss your role and we will give you a discount code to use when you register your child for camp. Please make sure to receive your discount code prior to registering your child.
Please Note: To receive a discount, volunteers must be 18+. One discount per adult volunteer.
Tons of Fun! Volunteering for the week is truly a blast! Connect with some of the cutest kids on the planet; make a bunch of new friends, and best of all … teach kids about Jesus! What a great way to kick off your summer.
---
Volunteer Roles
Here are the volunteer positions available for Grade School and Preschool VBS DiscoveryCamps @FAC 2021.
Please Note: All volunteers will be required to complete COVID safety training prior to volunteering and will be subject to mandatory COVID screening prior to all volunteer shifts. Adults 60 and over: Due to changes in COVID restrictions, 60+ adults may volunteer for high-traffic volunteer positions if they have had one COVID-19 vaccination.
If you prefer a non-high-traffic area, the one DiscoveryCamps Volunteer role available is – "Decorating, Setup/Takedown Crew: prepare theme props and decorations".
Crew Leader: Lead a small group of children through a rotation of camp activities throughout the morning
Jr. Crew Leader (age 12-15): Assist the adult Crew Leaders
1-on-1 Assistant: Assist a child who needs extra support to participate in camp activities
Games Leader: Lead children in high-energy outdoor games and activities
Grade School Craft Leader: Lead groups of children in craft projects.
Grade School Worship Leader: Lead large group worship.
Technician (age 14+): Run sound and provide technical assistance for large group activities. Experience necessary.
Childcare: Care for volunteers' children too young to attend camp (infant-3yrs.)
Decorating, Set Up/Take Down Crew: prepare theme props and decorations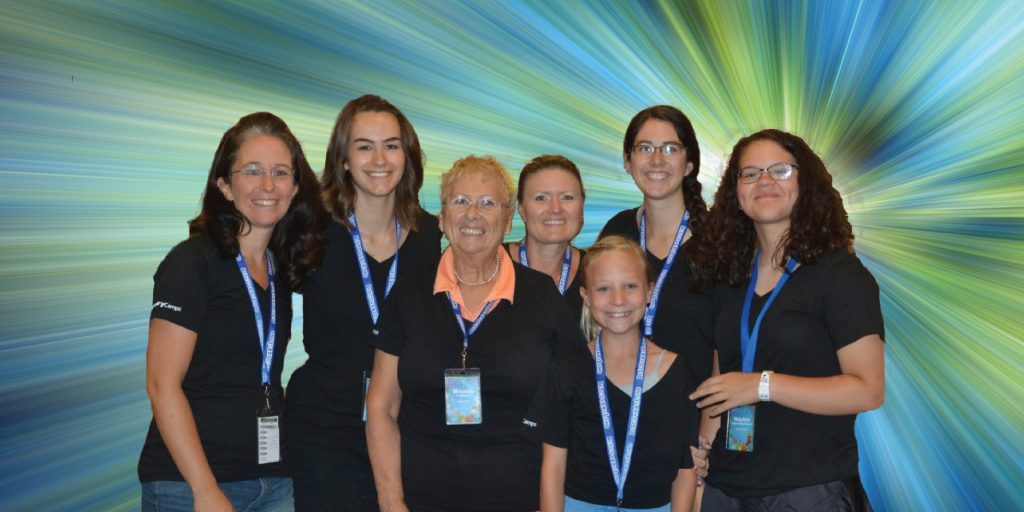 Because we value the safety of campers and volunteers …
Screening and police checks are required for all staff and volunteers. Children will only be released to guardians or those who are registered as alternates. We also restrict the ratio of children each leader may have in their group, to ensure appropriate supervision.