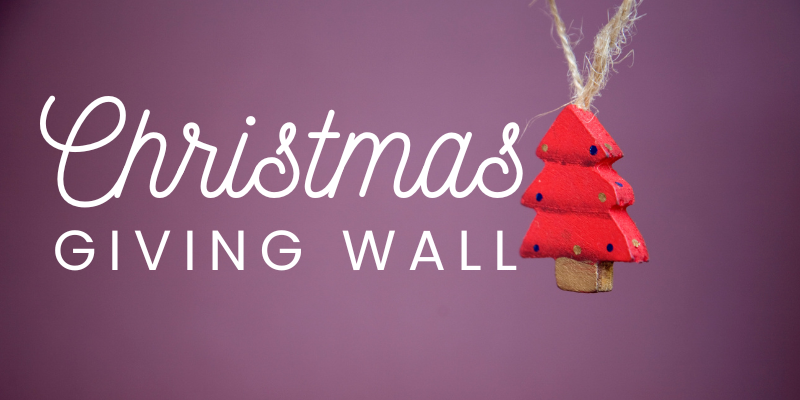 The Christmas season is almost upon us and we have so many ways for you to be involved! The Giving Wall is located on Mainstreet, just outside the auditorium doors, where you can take a tile off the wall and provide for a family or give to our partner organizations. Gift items include gift cards, toiletry kits, winter clothing, or giving to the Care Fund which helps us support people during this season and throughout the year. The Giving Wall will open on Saturday, November 5th and will remain until Sunday, November 27th. The last day to drop off gift items will be Sunday, December 4th. We would love to see everyone showing the love of Jesus to others this Christmas season! Please do not bring used gift items.
Here's what to do;
1. Pick a tile from the wall and add it to your shopping list.
2. Shop for the needed items.
3. Bring the unwrapped gift item with the tile taped to it and drop off at the Library room
If you would like to be involved with distributing the gifts, e-mail creimer@faccalgary.com