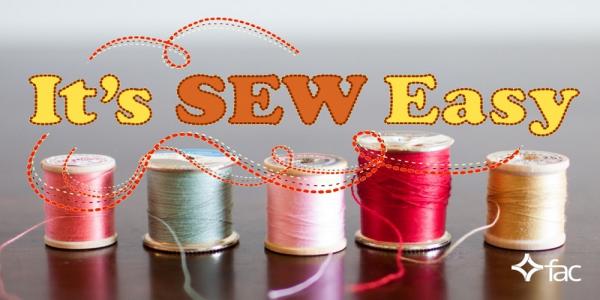 "It's SEW Easy" Craft Weekend at Camp Chamisall
The weekend begins with supper around 6:00 PM Friday, (you should plan to arrive between 4:00 and 5:00 PM) and concludes at noon Sunday after a windup brunch.
Bring along your favorite projects, complete with all the supplies you will need. If your project involves sewing, bring your sewing machine (don't forget the power cord, foot pedal, personal lighting), and necessary sewing accessories. Bring all your personal items, including your favorite pillow, single bed bedding or sleeping bag and a fitted sheet. We're going to have a wonderful weekend, so round up your friends now and get your registration in before September 15th.
Cost is $140/person and includes all meals, snacks and accommodations. (Registration closes September 15, 2019)
If you are bringing along recorded music please bring along your personal headphones. Remember that there is no cell service or internet, however, we do have a phone for emergencies.
For more information, please contact: Eleanor McLellan – jfmgeoel@telus.net
Kristen Callbeck – kcallbeck@hotmail.com
Dawn Bon-Bernard – cherished.dawn@gmail.com
Register for this event