Prayer Retreat
Saturday, April 1

English Prayer Retreat
9:00 am-1:00 pm, FAC Deerfoot
Harvest Rooms / various rooms
No cost or registration. Drop-ins are welcome!
Retiro de Oración en Español
9:00 am-12:00 pm, FAC Deerfoot
Salón de Grado 5 y 6 (piso superior)
Sin costo ni registro. ¡Los drop-ins son bienvenidos!

Join us at 9:00 am in the Harvest Rooms for a time of English prayer and encouragement with guest speaker Willie Dueck, followed by various family-friendly interactive prayer stations to experience at your own pace, including the Stations of the Cross.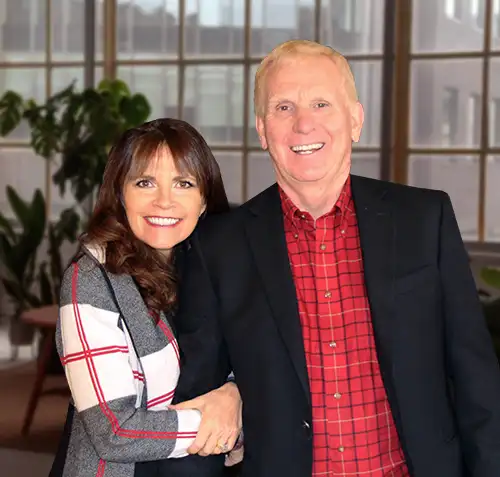 Willie Dueck is the Pastor at New Beginnings Family Church in Calgary where he and his wife Laura have served for over 38 years. He has a heart for unity in the Body of Christ and has been involved in various ministry networks. As well as leading His church in weekly prayer gatherings, he has helped organize many Prayer Retreats for pastors and leaders where many have gathered for days at a time seeking God's face. He's served on the Board of Calgary Concerts of Prayer for over 30 years, as well as on the Board for City Wide Prayer for the past 15 years. Laura and Willie gather bi-weekly as part of a National Ministry with Prayer Leaders across Canada to Pray over our Nation and Leaders and have 2 children who love Jesus.
What to Expect
Group Worship, Prayer & Keynote: 9:00 am in the Harvest Rooms wtih Pastor Willie Dueck
Activity Centre: ideal for all ages including prayer-focused crafts
Find Freedom from Fear: walk over a bridge to the cross as you pray (Harvest Rooms AB)
Intercession for Missions: pray for specific needs of International Workers around the world along with video presentations as you pray for the Persecuted Church.
Contemplative Prayer: pray and mediate over a Bible verse or listen as the Lord prompts you
10 Prayer Stations to journey through on Strength, Brokenness, Forgiveness, Holiness, and Peace
24/7 Prayer Room: strengthen your faith and conclude with communion (East Entrance)
Prayer experiences will be open until 1:00 pm for you to explore throughout the morning as your schedule allows and are designed for personal contemplative reflection and solitude to go through at your own pace, at any time throughout the morning.
---
You may also be interested in …
Prayer Wall: post public prayer requests and pray for others' needs