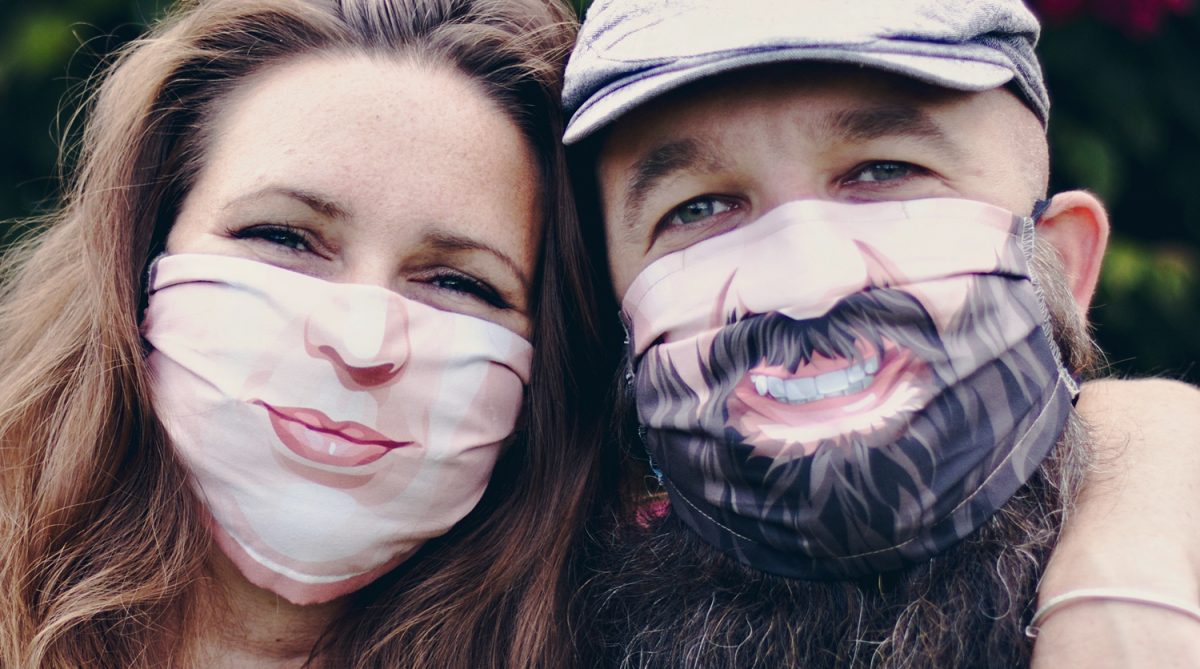 I know it's been said many times already in 2020, but we really are living in strange times. Everything feels weird and out of place. I feel strange going out in public – not seeing people's whole faces, missing the way their mouths curl up when they smile, and often just struggling to recognize them with their masks on. Everyone looks a little alien in our new form of face wear. Although it's been most of a year wearing masks, it still feels very foreign. We can feel out of place like we don't quite fit in.
I can only imagine, as I ponder Christmas, what it must have been like for all the people we read about in the Christmas story. Everyone was a bit out of place, not quite fitting in. Mary and Joseph travelling far from home and giving birth to a baby away from those they knew and trusted the most … The wise men traveling from a distant land to meet a baby … And shepherds who had no place being at the birth of a King. And imagine what it must have been like for Jesus to take on the form of a human and come to earth as a baby. Knowing that He would grow into an adult and suffer and die for our sake wouldn't have made it any easier. Everything would have felt somewhat foreign to Him. He lived here but He wasn't from here. Although He fit in, He didn't simply follow the customs and culture of this world, but rather kept to the ways of His Father and His home, Heaven.
Living as Foreigners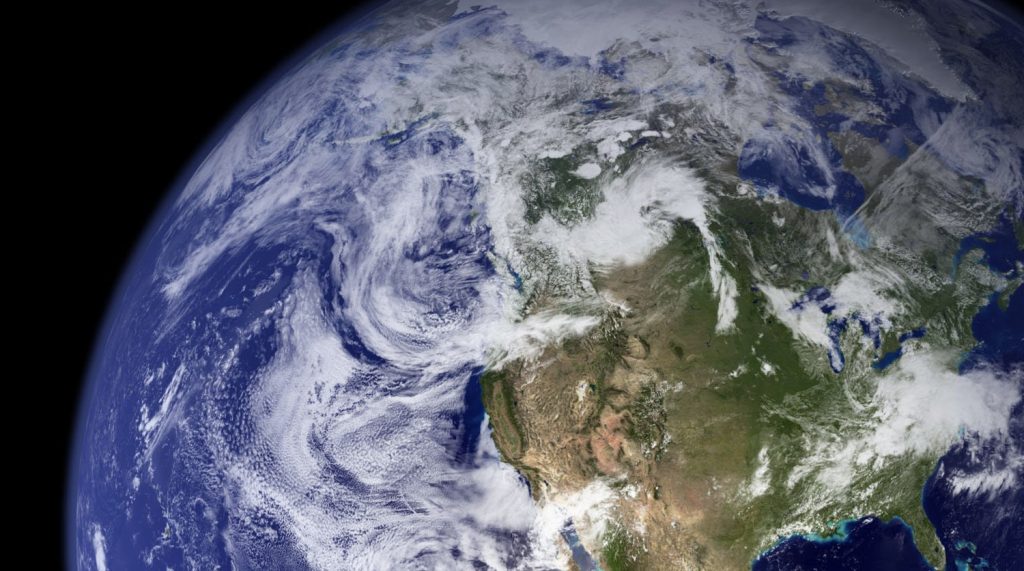 It all reminds me that living on earth as a Christian should feel somewhat like this for us too. We don't belong to our cities and towns because our home is elsewhere. We are clearly to live in the world, but not be "of" the world. Really like "resident aliens." No, not like little green men from a different planet … but as foreigners. Like this is not our home but this is where we have to live right now.  And here's the thing … Many Christians are quite happy to do this, living the majority of their time in a "holy huddle" with other Christian friends. They live differently together, trying desperately to not be influenced by the non-Christians around them.
Don't misunderstand me – I'm quite aware of all the Bible verses that tell us not to be conformed to the patterns of this world or love the things of the world. We do need to be careful and protect ourselves from the schemes of the enemy. His plan is to make us want to embrace earth as our home along with all the things that feel like they're good for us. I just think that as "resident aliens" we need to take our cues on how to live here from the One who did it first – Jesus.
Jesus paved the way for us. We can read and learn all about how to live like Him in the Bible. He walked with and discipled other Christians but He also welcomed and embraced those of the world as well. He went to parties with the tax collectors, the sinners, and the broken. He loved and embraced them without becoming them. He continually invited them to embrace Him, His Father, and the possibility of a new future home. He did this without forgetting who He was and where He came from.
Imitators of Jesus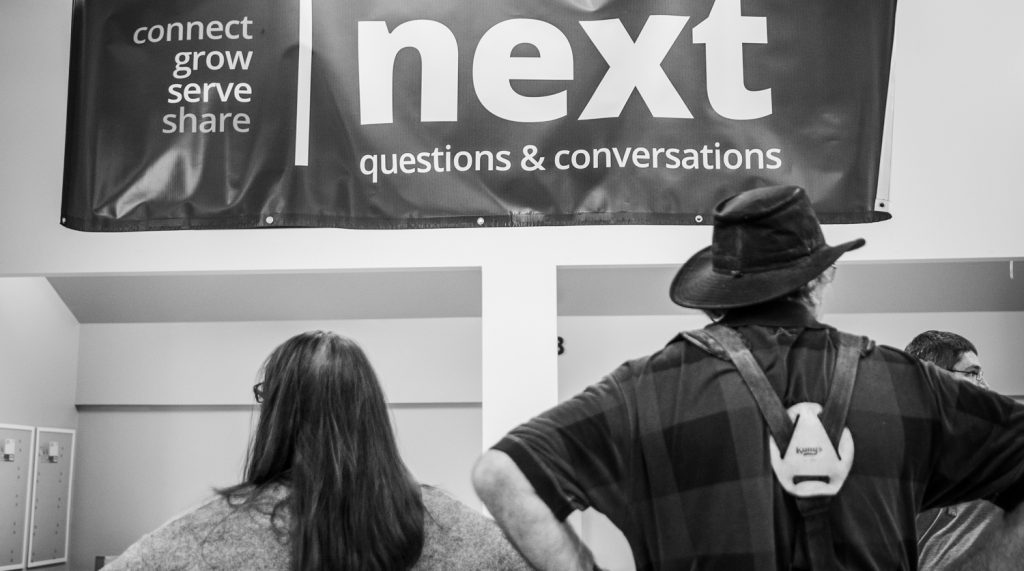 Now, I know what you're thinking … "But He was both God and man – it must have been somewhat easier for Him." Maybe, but I don't think that changes the fact that as Christians we are to be imitators of Jesus; people who live and act like Him, keeping our eyes firmly focused on Him and our future home. We need to love and care for the people around us while remembering and keeping our eyes focused on Someone and somewhere else. Paul writes about this to the Philippians encouraging them and reminding them of their citizenship. Philippians 3:30 says:
But our citizenship is in Heaven. And we eagerly await a Saviour from there, the Lord Jesus Christ, who, by the power that enables Him to bring everything under His control, will transform our lowly bodies so that they will be like His glorious body.
It's true that our citizenship is in Heaven and we do eagerly await the return of our Saviour. But this doesn't mean that we wait in isolation, avoiding everything around us. No, Jesus didn't come to earth and cocoon until it was time to die for us. He lived His life here the way that God wanted Him to. He reached out and connected with others. Many who believed in God at that time were appalled by the people Jesus hung out with. They didn't understand how God wanted them to live here. Jesus wanted the sinners and the broken to understand that there was more beyond what they were experiencing here on earth. When these people met Him they felt the touch of God in the midst of their pain, hurt, and searching for more.
Loving Our Neighbours
Since we started planning for the launch of the Southwest Campus of FAC, God placed in my heart the desire that FAC Southwest would be a community of Christ-followers who reached out and loved their neighbours like Jesus did – not just in thought or word but in real, tangible ways. I felt that the community needed to know we were there, that we were open to them, and that we wanted to help in any way we could. And to be honest, I knew this was something I could not make happen on my own. God in His grace called many people to the Southwest Campus who had a heart to reach out to others and to love their neighbours. From the beginning we were blessed by people who had such a big heart to be the hands and feet of Jesus wherever they went. It was evident on Main Street before and after our services as they engaged with newcomers, welcoming them and inviting them into the family that had already been created. They also came with many ideas of how to reach out during our planning meetings before the campus launched!
Everyone was excited to get these things going. But after just 4 months of being open, the physical gatherings were stopped because of the pandemic – and reaching out in the ways we had planned just didn't seem feasible in this new reality. Yet, we knew there was still need. FAC people expressed their desire to help in any way possible. So, even though we would rather have physically reached out, we decided we could still let people know that we were here. We wanted them to know that we weren't going anywhere and that we were going to be a stable part of the community and we were more than willing to help.
So, how do you do that? Well, phone calls and billboards became our means. We called all of the Southwest attenders to check in on them and see if they had any needs. Then we encouraged them to do the same for those who lived around them. We placed billboards and banners on the major roads leading into each community. Was there a ton of response? No, but there was some – and this allowed connections and relationships to begin. Little acts of kindness go a long way in building trust and relationship. It was a start.
Often when you step out into these types of things you don't know what the real impact is … Does it even make a difference? God wouldn't make us wait long to find out. As we opened back up in September for weekend services, we began seeing new families show up who saw our signs during the shutdown. And to top it off, we found out that a number of city agencies had put out a survey to the southwest communities that we were reaching out to. They asked people what they saw as an asset to their community. FAC Southwest came up many times in people's answers! This has opened the door for us to work alongside these other agencies to further help meet the needs of our communities.
We are more excited than ever for things to re-open again in the New Year … To continue to build trust in the community, to build relationships and invite others to get to know Jesus and all that He has for them. You see, earth may not be our home. Calgary isn't heaven. But this is where God has placed us until it's time to go home. We have an opportunity to live here like Jesus. We can love and serve those who don't know that there is another home that awaits them once they accept Jesus as their Lord and Saviour. We just have to be creative in how to reach whoever is around us. While we eagerly await the return of our Saviour we can show people a glimpse of what God's Kingdom will look like right now.
FAC Southwest Campus Pastor Jeff Marshall leads a team of staff and volunteers who want to serve the rapidly expanding SW quadrant of Calgary. Want to know more? Is there some way we can help you? We'd love to connect!