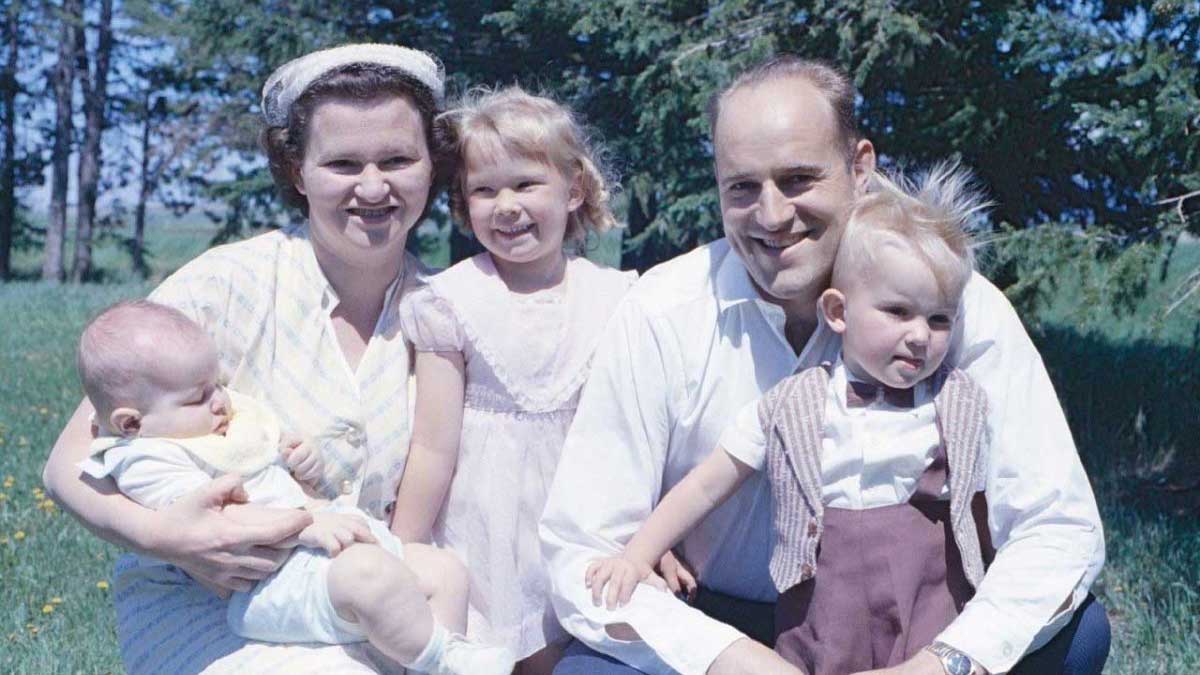 Missionary (Grand)kid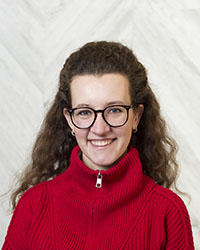 My childhood was perhaps a little unusual for an Albertan white girl. My mum told us bedtime stories of piranhas in the Amazon river, my sister and I set up house for our Barbies on the handmade Peruvian coffee table in our living room, and I had a special Spanish nickname, too – "Amicita." When my mum flipped through her old photo albums to show us a little of her childhood, I would see her curly hair in the jungles of Peru, eating strange things, and doing school differently from me … but she looked tremendously happy in those pictures.
You see, my mum was born in Peru because my grandparents were missionaries* to the Quechua people in the deep jungles of that country, I think near Tarapoto. My grandfather, Ole Sorell, was a pastor working to develop the church there and my grandmother, Vera Sorell, was raising four children while leading the music ministry of the community – and with her accordion, of all things.
I never met my grandfather, Ole, because he died of cancer before I was born. But everything I hear of him paints him as a confident leader, a courageous man, and a dedicated Christian. People felt safe and comfortable under his leadership, knowing that he would ensure things were done in the best way possible.
Growing up, visits to my grandma's house were also a bit unusual. She had nick-nacks in the shape of llamas literally everywhere and she would slip into Spanish at random points in conversation. I only realized that my family was a bit unusual when I would visit friends' houses and learn that not everybody loved llamas quite as much as my mum and my grandma.
Far beyond the llamas, though, was my grandma's love for the Peruvian people. She was always receiving emails or phone calls from people with updates on the church there and I remember being amazed that the ministry that she had worked on with my grandfather, Ole, was still thriving. The church which was cultivated by German-Canadian and Swedish-Canadian missionaries became fully indigenized and is now led by Peruvian pastors and lay leaders. I think of my grandparents' ministry often, especially when I hear contemporary talk which condemns Western missionaries as colonizers.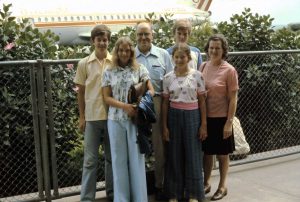 Historian Philip Jenkins notes this, too, and describes contemporary discourse in this way: "At their worst, missions are presented as a cynical arm of ruthless, racist, colonial exploitation" (40). Yet, Jenkins does not turn a blind eye to the history of oppressive colonization present in Christianity, especially with the 16th century conquistador efforts in Peru which were brutal, imperial conquests and not true extensions of the gospel. 
Jenkins quotes the conquistador Pizarro who quipped, "I have not come for any such reasons [as converting the Peruvians to Christianity]; I have come to take away from them their gold." (28) Certainly, the story of colonialism in Peru, and South America more widely, is largely one of disaster. But, Jenkins indicates that there is an essential distinction to be made here: as an institution, Christianity failed miserably in South America, yet the gospel still took root among the people there and it flourishes to this day. (29)
According to Jenkins:
"the rise of new congregations in South America, Africa, and Asia all confound the standard modern mythology about just how Christianity was, and is, exported to a passive or reluctant Third World. Over the past two centuries, at least, it might have been the European empires that first kindled Christianity around the world, but the movement soon enough turned into an uncontrollable brushfire." (29)
The nations are now coming to us here in Canada and they bring that brushfire of faith along with them. There is so much opportunity for them to help in pushing back the shadows of secularism among us and help in the struggle to maintain our gospel vibrancy. We have a tremendous opportunity to receive the ministry of a people whose faith has been tested by trials that we may never understand.
Here at FAC, I am so excited to be learning even more about the Latin American church as Pastor Hernando Munoz joins us and starts our Spanish Congregation. It's an opportunity to hear even more of the story of the Latin American church as we worship together, pray together, and study with each other. On another level, we're in a new chapter in the history of the Christian missionary movement and, personally, I am thrilled to have the chance to receive the ministry and testimony of the Latin American church in the coming weeks and months as part of our Every Square Inch summer series. I know I need the renewal of the uncontrollable brushfire that Jenkins describes … and maybe I'm not the only one either.
Written by Amy Lemke, Environments Associate at First Alliance Church (currently on leave)
*The Alliance Canada has changed this term to "International Workers" or "IWs" to move away from some of the difficult connotations that come with the history of the word "missionary". I'm choosing to use the word "missionary" here because my grandparents were in ministry before that change took place.