Ever wish there was an easy button for parenting?
Well, since there isn't, DiscoveryLand wants to partner with you by providing the next best thing … Discover Family!
Discover Family is a weekly online community Bible study through our Discoveryland Facebook page. Parents participate through self-directed video sessions in the comfort of your home. Join us in a moderated ongoing conversation … with no traffic and no childcare needed!
Your faith will be strengthened as you study God's word, and you will find new friends as you connect with other parents who may face the same day-to-day challenges.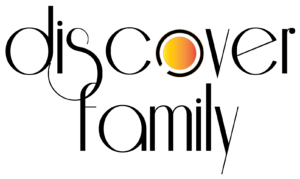 Study Focus: Learn to Confidently Teach Your Kids About God
By Kurt & Olivia Bruner
Each Bible study session includes interviews with everyday parents talking about their own doubts, fears and desires. Gary Thomas, Matt Chandler, and Kurt and Olivia Bruner provide powerful teaching that will help you give your kids what they need to build a solid framework for lifelong faith.
Six video-driven sessions:
Session 1 – Faith: It Starts At Home (38 min.)
Session 2 – Marriage: Your Children Are Watching (27 min.)
Session 3 – Relationships: Your First Priority (31 min.)
Session 4 – Truth: What Are Your Kids Learning? (26 min.)
Session 5 – Communication: Each Child is Unique (26 min.)
Session 6 – Character: Preparing Your Kids For the Real World (26 min.)
Join Group
Contact Janeen for more information.