When we can't gather together in the same place, we still want to connect with other women to learn, grow and share in our relationships with Jesus. Join our Women2Women Online Community. Here you will be able to resource Bible teachings, video links, and encouraging devotionals. This is a community of women at all ages and stages of life. Newcomers are always welcome!
The Basics: What Do We Believe and Why? We're living through a time when much of what used to fill our lives is being stripped away and we're left facing the question: what's essential? Since we're asking this with our lives, it might be a good time to ask this with our beliefs. As followers of Jesus Christ, what are the essentials of what we believe and why do we believe them?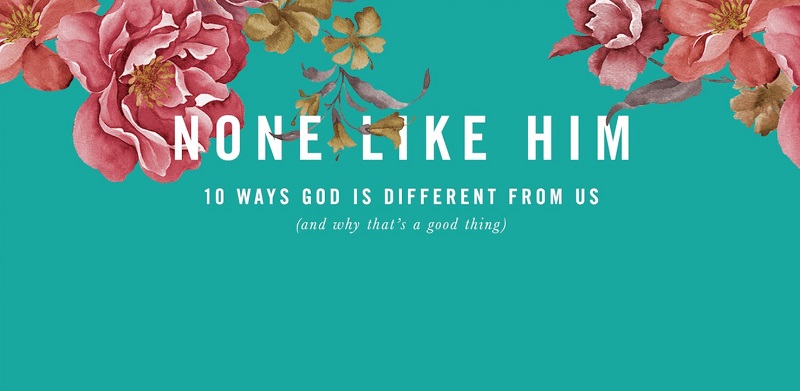 God is self-existent, self-sufficient, eternal, immutable, omnipresent, omniscient, omnipotent, sovereign, infinite, and incomprehensible. We're not. And that's a good thing. Our limitations are by design. We were never meant to be God. But at the root of every sin is our rebellious desire to possess attributes that belong to God alone. Calling us to embrace our limits as a means of glorifying God's limitless power, Jen Wilkin invites us to celebrate the freedom that comes when we rest in letting God be God.
Join us online for an eleven-week book study in which we look at who God is, who we're not, and how knowing the difference sets us free.
Summer Book Study: None Like Him by Jen Wilkin
Mondays, June 1-August 17
Online Study
Cost: Book can be purchased at Amazon or Chapters
W2W Facebook
Join W2W Facebook Group
---
You might also be interested in …