Please note: due to COVID-19 Oil Changes are by appointment only. Please complete the form below.
About 
Oil Change Day
Oil Change Day happens twice a year, one day in the spring and one in the fall where a FAC volunteer team and sponsors from around Calgary work together to offer a free oil change to single moms, widows, seniors or those in financial need.
At Oil Change Day, not only is an oil change completed but our team of dedicated volunteers check your tire pressure, top up all fluids, and change your air filter. And as a special bonus your vehicle is vacuumed and the windows are washed! A basic vehicle inspection is done and any concerns and/or recommendations (ie: tire wear or battery concerns, etc) are mentioned to you.
"And do not forget to do good and to share with others, for with such sacrifices God is pleased." – Hebrews 13:16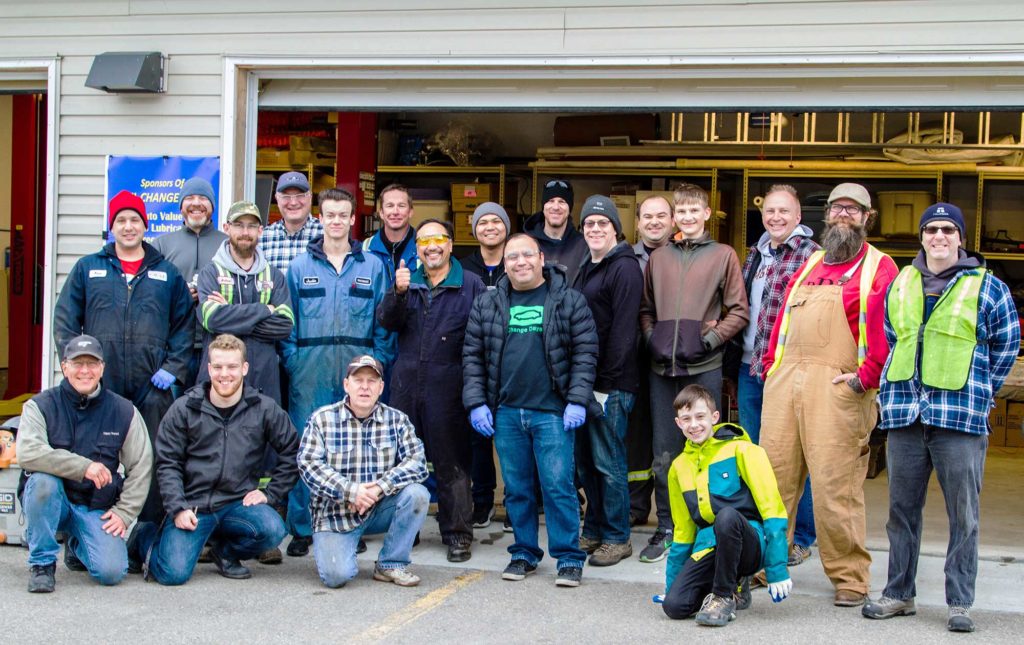 Are you in need of this service? 
Interested in giving back to the community? Find out more about becoming a volunteer here. 
If you looking for other types of community support, click here.