It is a wonderful privilege being a grandparent, an aunt, an uncle, or a person who is influential in the lives of children and youth, but it is also a significant responsibility. The purpose of our conference is to encourage grandparents, aunts, uncles, and persons of influence to be intentional about sharing their lives and passing their faith down to their children's children. Come and be equipped and encouraged in your influential role!
October 18 & 19, 2019
Conference Rates:
Early Bird ticket: $45 per person (ends September 13)
Regular ticket: $55 per person (September 14-October 10)
Registration is now CLOSED.
For possible late registration contact Anne,
afreeman@faccalgary.com/403-258-8290
Conference Speakers | Breakout Sessions 1 | Breakout Sessions 2 | Conference Schedule | Register
Conference Speakers
Cavin Harper, Feature Speaker
Cavin is a husband, father, grandfather, speaker, teacher and author. As the founder and Executive Director of the Christian Grandparenting Network he is dedicated to helping and mobilizing Christian grandparents to intentionally and authentically represent Christ to their grandchildren and families. He is the author of Courageous Grandparenting and his newest book on grandparents raising grandchildren will be released in late 2019.
He and his wife, Diane, are the innovators behind GrandCamps which started in 1998.
---
Dave & Kathie Schiedel, Breakout Speakers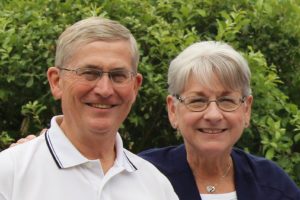 As Director of Christian Grandparenting Network (Canada), Dave and his team of advisors, have been busily engaged in forming the first branch of Christian Grandparenting Network outside of the US. CGNC became officially registered in Canada in April 2019. Dave is committed to equipping and encouraging grandparents to intentionally pass on their faith to future generations. Dave and his team have completed two seasons of GrandCamps in the Calgary area. Dave and his wife, have served in local churches in Canada and the US for over 40 years. They have three children and five grandchildren, all of whom live in Alberta.
---
Ardyce Worsley, Breakout Speaker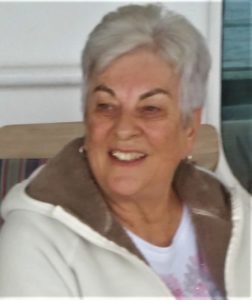 Ardyce Worsley has had a varied life as a registered nurse, career international worker, pastor's wife, mother and grandmother for the past 14 years.  Her grandparenting experience with her 4 grandchildren has always been from a distance with the challenges of different time zones and even different continents in the early years. Her desire is to leave her grandchildren with a love for God that is vital and alive.
---
Charlotte Quist, Breakout Speaker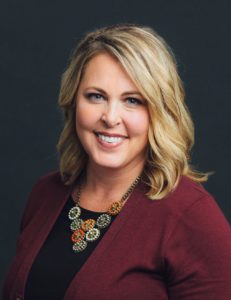 Charlotte Quist is the Lead Pastor of Victory Church in Grande Prairie, AB. She is a well seasoned conference presenter, author of Canada's Jesus Revolution, and a passionate believer in God's design for generational blessing and Godly inheritance. Charlotte and her husband Wayne have been married for 28 years and have 2 daughters, and 4 (soon to be 5) grand babies. Charlotte and Wayne are committed to living in a way that honours God and is an example of authentic faith for generations that follow.
---
Hal Habecker, Breakout Speaker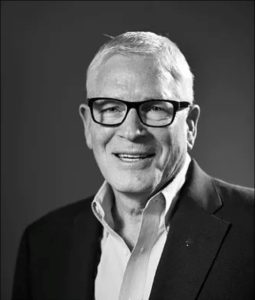 Hal was born in Hershey, PA where he grew up on a dairy farm. He trusted Christ at the age of 6. God led him to Dallas Seminary in the fall of '73, where he met and married his sweetheart, Vicki. They have been married for 43 years and have 3 children and 6 grandchildren. Hal has served as a pastor in three different Dallas-based ministries (First Baptist Church – Dallas, The Christian Medical & Dental Associations, and Dallas Bible Church). In 2015, he launched Finishing Well Ministries, mobilizing retiring boomers and distinguished seniors as a powerful convoy for the kingdom of Christ.  (http://www.finishingwellministries.org/).
---
Stan Wiens, Breakout Speaker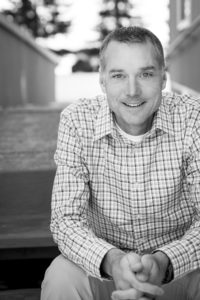 Stan Wiens has been leading organizations for over 30 years.   After an 11 year career managing stores at Safeway he spent the next 22 years leading in 3 different churches, as their Executive Pastor.  During this time, Stan began exploring health and fitness. On this journey he experienced and changed how he saw the link between his physical health and his spiritual growth. Stan has developed The Health Project, helping people experience the fullness of health.  He guides people through coaching, workshops, teaching and team development, to take small steps towards greater control of their health. The Health Project is a life long journey of experiencing the fullness that comes from orienting your life around how God created you.
---
David Conrad, Breakout Speaker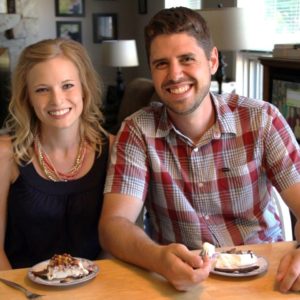 Dave Conrad has over 10 years of experience working in youth ministry in a variety of contexts. He is passionate about seeing students and families pursue Jesus. Dave lives in Calgary with his wife Kristin and daughter Nora.
---
Conference Speakers | Breakout Sessions 1 | Breakout Sessions 2 | Conference Schedule | Register
Breakout Session One
Choose from one of these four great breakout sessions to attend in the morning!
Gear Up
Speaker: Cavin Harper
Parents and Grandparents: Allies or Adversaries? A grandparent's impact upon grandchildren rests largely on the relationship we have with our adult children. This session discusses how to own up to our responsibility for maintaining healthy relationships and mending broken ones.
---
Grandcamp
Speakers: Dave & Kathie Schiedel
In this breakout session, we will talk to you briefly about our philosophy or the "why's" of our GrandCamps, what a typical day looks like, video briefings that help bring focus and clarity, plus some personal testimonials.  GrandCamp is one of five major tools we use at the Christian Grandparenting Network of Canada to equip and encourage grandparents to intentionally share a legacy of faith with the next generations.
---
Grandparenting from a Distance
Speaker: Ardyce Worsley
If your grandkids live far away from you, this session will provide you with some encouragement and a good selection of tried-and-tested ideas for staying connected across the miles. You'll also have an opportunity to share your experience as a long-distance grandparent and interact with other grandparents who are on the same journey.
---
Five Essentials for Finishing Well in Retirement
Speaker: Hal Habecker
In this DVD presentation, Hal will share thoughts on a Bible-based approach to retirement, and encourage us to finish well. He will discuss the need for continued growth, strong relationships, and connections, caring for others and the needs around us, investing in the generations that will follow us and in particular our families, and be available to answer God's call to serve. Following the presentation, we will connect with Hal who will take questions in a "live" Q&A session via skype.
---
Conference Speakers | Breakout Sessions 1 | Breakout Sessions 2 | Conference Schedule | Register
Breakout Session Two
Choose from one of these four great breakout sessions to attend in the afternoon!
Grandparents' Health and Wellness
Speaker: Stan Wiens
Poor lifestyle choices can rob you of your health, making it challenging to live the life you were created for.  The way forward is simple, clear and as easy as taking a single step.  Now is the time to take control. Let's get started! We will do an overview of 4 themes: a theology of health, foundational principles of health, habits that transform, and developing an action plan.
---
Grandparents Parenting their Grandchildren
Speaker: Cavin Harper
A present day reality! Various causes have resulted in an increase of the practise of grandparents parenting their grandchildren.  This session we discuss the challenges and the opportunities that may be experienced in this unexpected role of parenting again.
---
Connecting with Tweens and Teens
Speaker: Dave Conrad
In recent years the culture of young people has changed and is changing very rapidly and very significantly.  We will look at some of the cultural challenges that your grandchildren are facing and some of the technology which is very much a part of their lives.  You will need to understand and use some of this technology if you want to build and maintain meaningful relationships with your grandchildren.
---
Living the Generational Legacy
Speaker: Charlette Quist
When God introduced Himself to Moses for the very first time – He said "I am the God of Abraham, The God of Isaac, and the God of Jacob". Why? Because God wanted to prove His nature –  Display His faithfulness. It is in the span of lifetimes that we experience the fruit of family blessing and the release of His kingdom design – the maturation of the seed sown from the heart of God. Abraham received the promise. Isaac inherited the promise. Jacob became a testimony of the promise. Every generation has a part to play in the story of faith; there are things to receive, things to resist, and things to release. Purposeful legacy is a God design that must be pursued with passion, faith, and very deliberate intent. As we choose to be intentional in laying hold of generational blessing – we create for our future generations a living legacy that will reveal our magnificent and faithful God!
---
Conference Speakers | Breakout Sessions 1 | Breakout Sessions 2 | Conference Schedule | Register
Conference Schedule
Friday, October 18
6:00 pm
7:00-8:00 pm
8:00-9:00 pm
Registration
General Session 1: Wake Up (Auditorium)
Dessert and Fellowship
Saturday, October 19
8:00 am
8:30-9:25 am
9:30-10:25 am
10:45-11:40 am
11:45 am-12:40 pm
12:45-1:40 pm
1:45-2:45 pm
3:00 pm
Coffee and Tea available (North Atrium)
General Session 2: Take Up (Auditorium)
Breakout Session 1
General Session 3: Build Up (Auditorium)
Lunch (provided by FAC Harvest Ministries)
Breakout Session 2
General Session 4: Step Up (Auditorium)
Conference Ends
Looking for a hotel?
A reduced rate is being offered at Service Plus Inns & Suites exclusively for conference registrants. Please be sure to mention the 'FAC Grandparenting Conference' when you make your room reservation.
Conference Speakers | Breakout Sessions 1 | Breakout Sessions 2 | Conference Schedule | Register